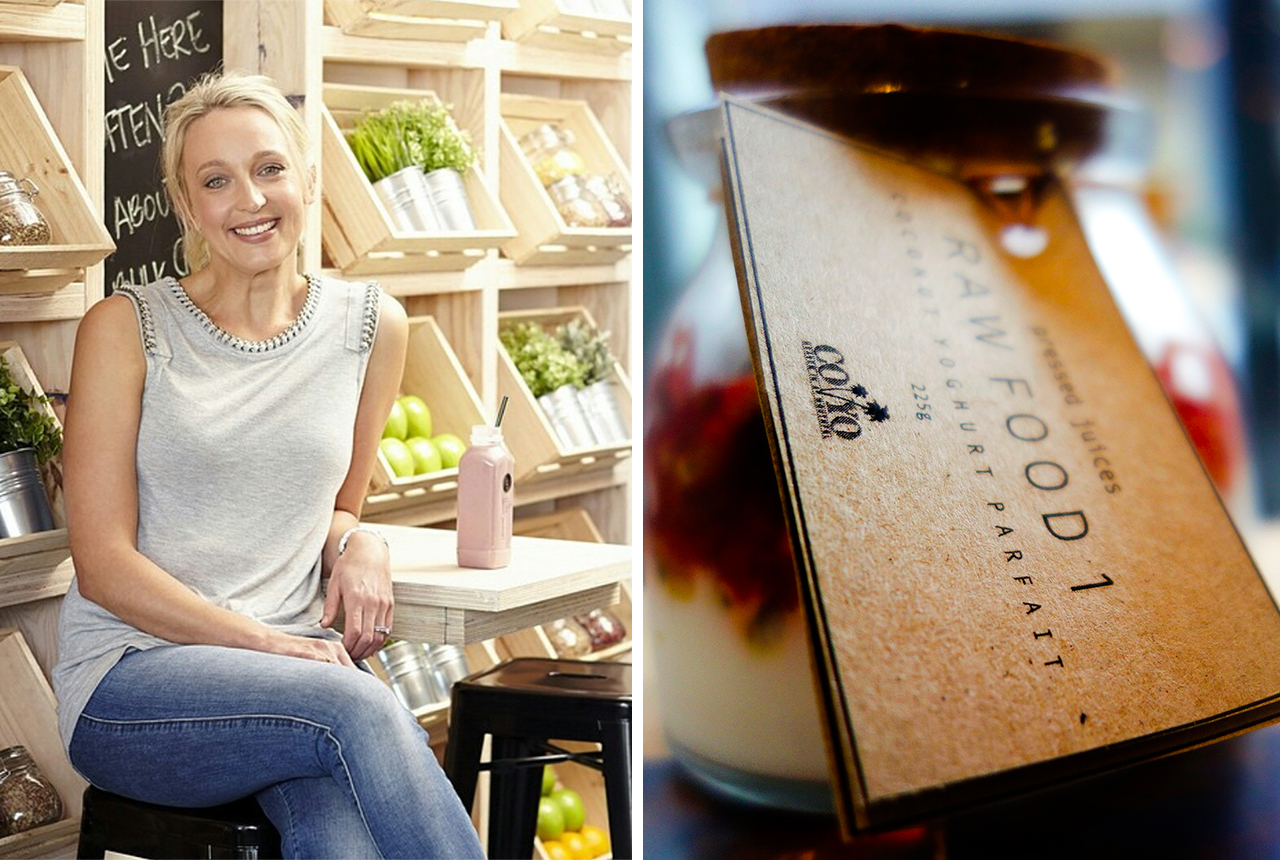 If you thought getting a business up and running is hard, try doing it whilst pregnant. That is the situation Natasha Waters found herself in when she and her business partner Leo Pegoli decided to bite the bullet and start Pressed Juices.
Both avid fans of juicing, the uh ha moment for the business came when Natasha was struggling to make an at home 30 day juice cleanse easy. Seeing the opportunity the two raced to get cold pressed juice into the Australian market, launching only two months after concept inception.
Two years on they sell 5,000 juices a day through online and their 19 retail stores, have launched a superfood range and have over a loyal posse of 100k of followers on their combined social networks – all an incredible and inspiring example of new businesses disrupting the industry. Read on to find out Natasha's story and all her keys to success.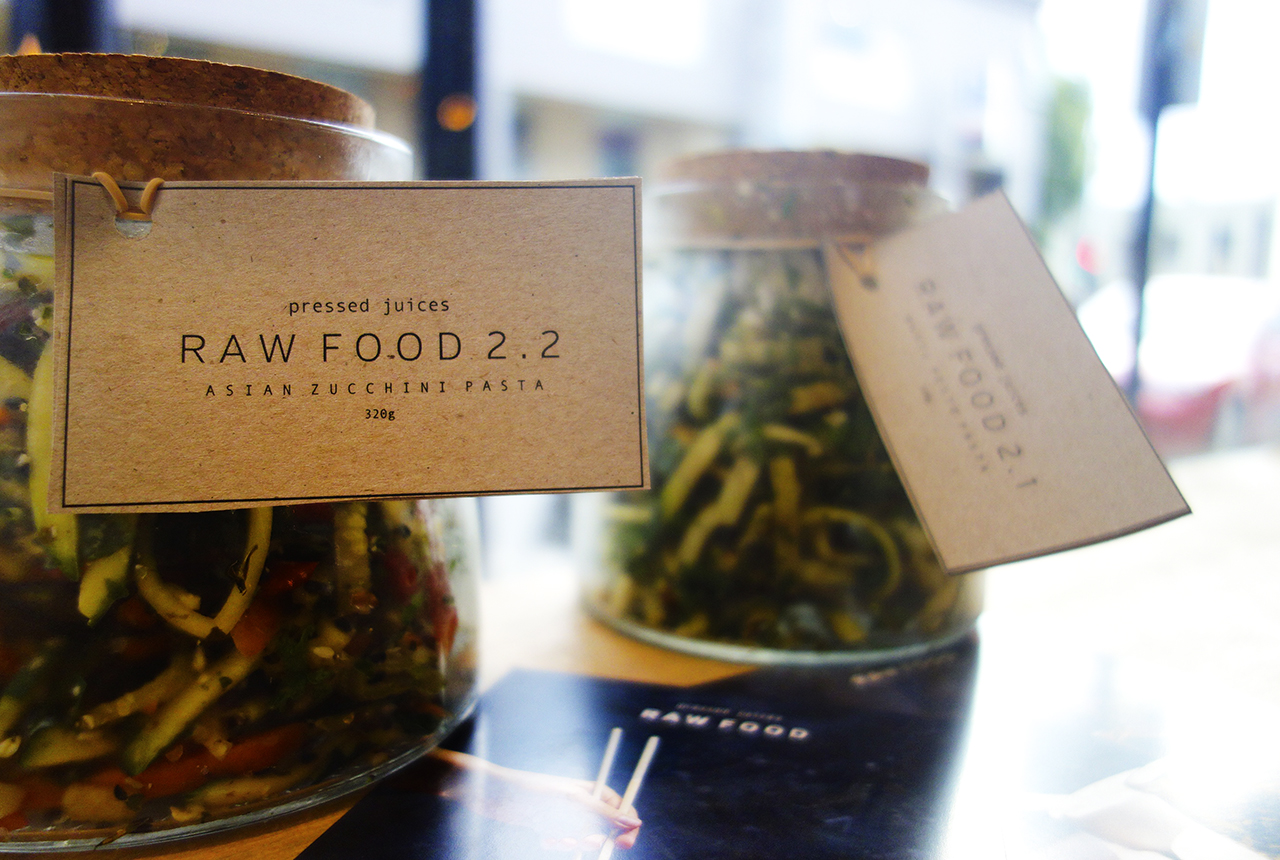 Name: Natasha Waters
Age: 33
Occupation: Pressed Juices Business & Retail Manager – the idea was when we first opened I was going to work on the retail side and my business partner Leo was going to do the business side but as we have gotten bigger we now both do both.
Clicky click: Pressed Juices Website, Instagram & Facebook.
What did your originally study and give us a brief overview of your career:
I studied Hospitality Management then I worked for Flight Centre for 9 years. I was a travel agent to begin with, then worked my way to training and eventually made area leader where I was in charge of 15-20 stores at any given time.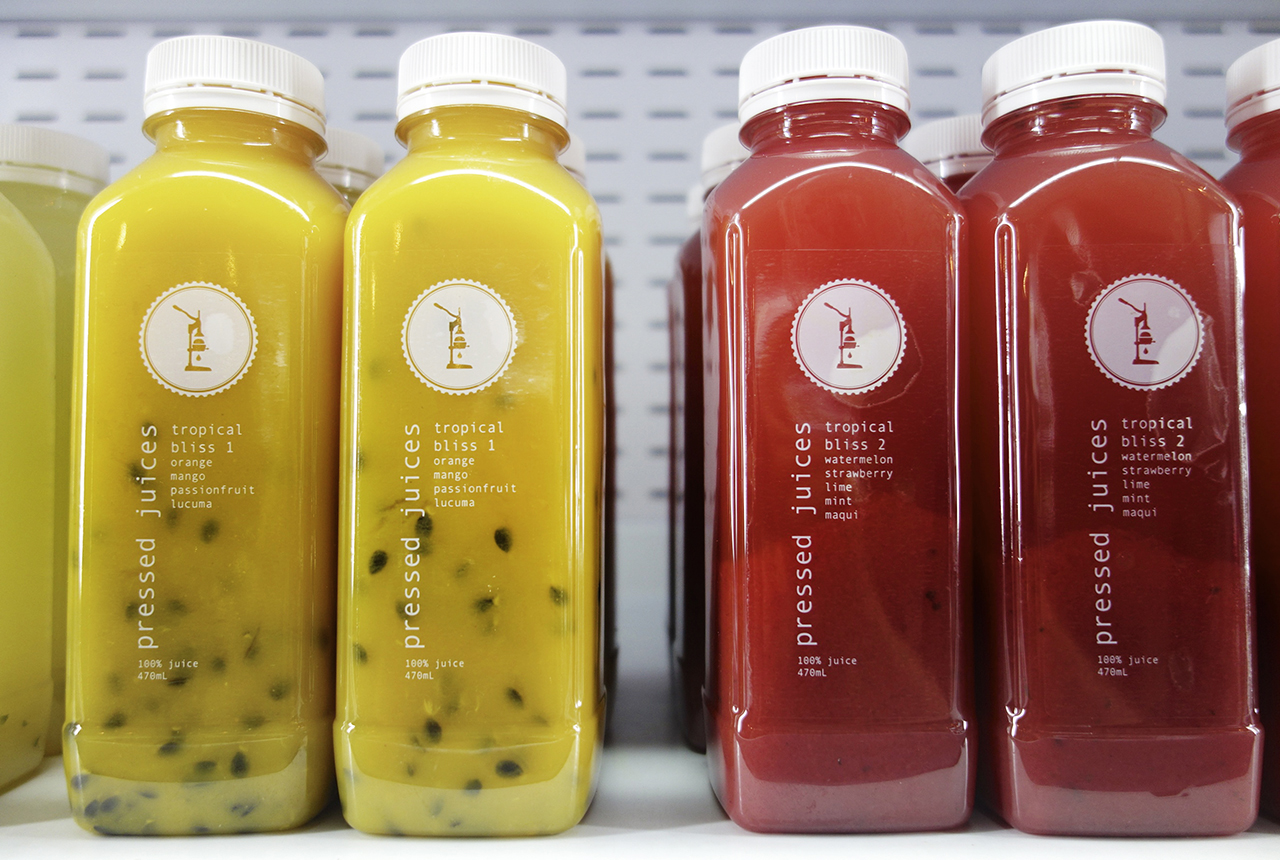 How did you decide to launch Pressed Juiced?
Leo used to be a client of mine, which is how we met nine years ago. Two years ago I was speaking to him about a change in career as he used to give me great career guidance. At this time he was in LA doing all of these juice cleanses, and in parallel at home my husband and I were doing a juice cleanse at home.
I remember cursing to Leo over the phone while I was trimming and washing all of the many ingredients you need to do a successful juice cleanse and said to him "this is horrible, I don't want to have to do all of this!" and Leo was like "you should be over here, it is so easy – I just pick up my bottles everyday".
I was then researching places in Melbourne where I could go to get fresh juice, saying to my husband "this is a joke, I cant do this every day for 30 days", but my options were very limited to products that weren't fresh or cold pressed.
Conversation lead to conversation between Leo and I, and we realized there was nothing like this in Melbourne and we should just do it. So I quit my job and started working in the kitchen.
We started in Jan last year and I then I feel pregnant expectantly that month – so it was inconvenient timing but we rolled out the business anyways which started with six stores. I did my last store in Sydney two weeks before I gave birth to my son.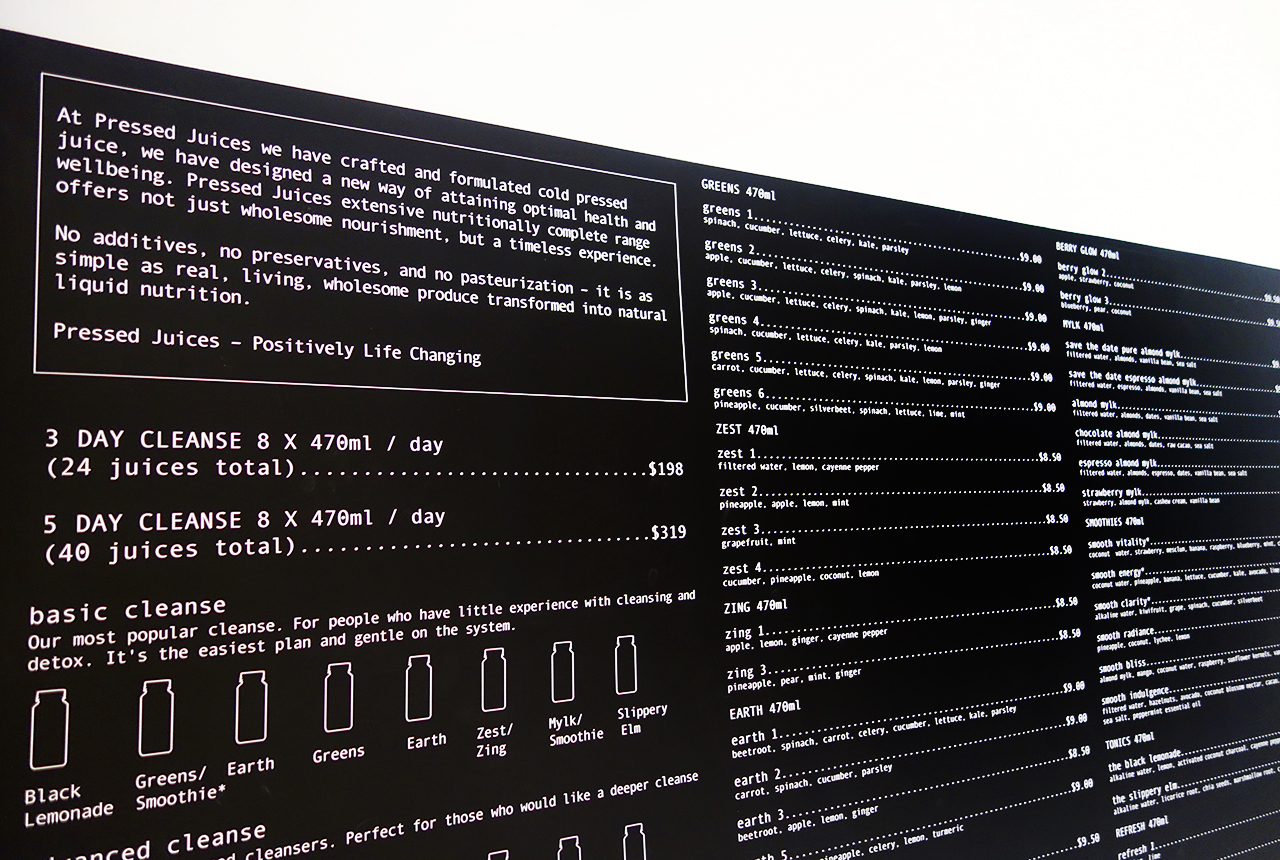 What were some of the steps you took to start Pressed Juice?
We had a month of trialling recipes, putting together a menu and working on the concept of what we wanted a store to look like, which came together really easily. As I was on a get fit and juicing plan we were able to use me as the face of the company.
How long from having the idea to launching your first store?
About two months, and it took us that long because we were fine tuning recipes. We are spur of the moment people so when we decided on it, it was like lets do it!
What were some of your initial goals?
When we opened up Armadale, we set ourselves a goal of selling 50 juices a day in the first month. It was an older market there and we were nervous about charging $9.50 for a juice. By day three we sold 100 juices and thought, "oh my goodness this is bigger than we thought".
After four weeks we were averaging 180-200 a day and we had people travelling from Mornington and Rye to get our juice – all through word of mouth.
After the first month we were pretty confident that this was going to work and that there was the demand. We then opened Brighton as people were coming from that area to visit us. Brighton wasn't a huge success for us to begin with – it took a while to crack into the market – it did all right but not amazing like Armadale. Now it is hugely successful. It was a flow on effect and we constantly felt the demand to open more stores and we still do.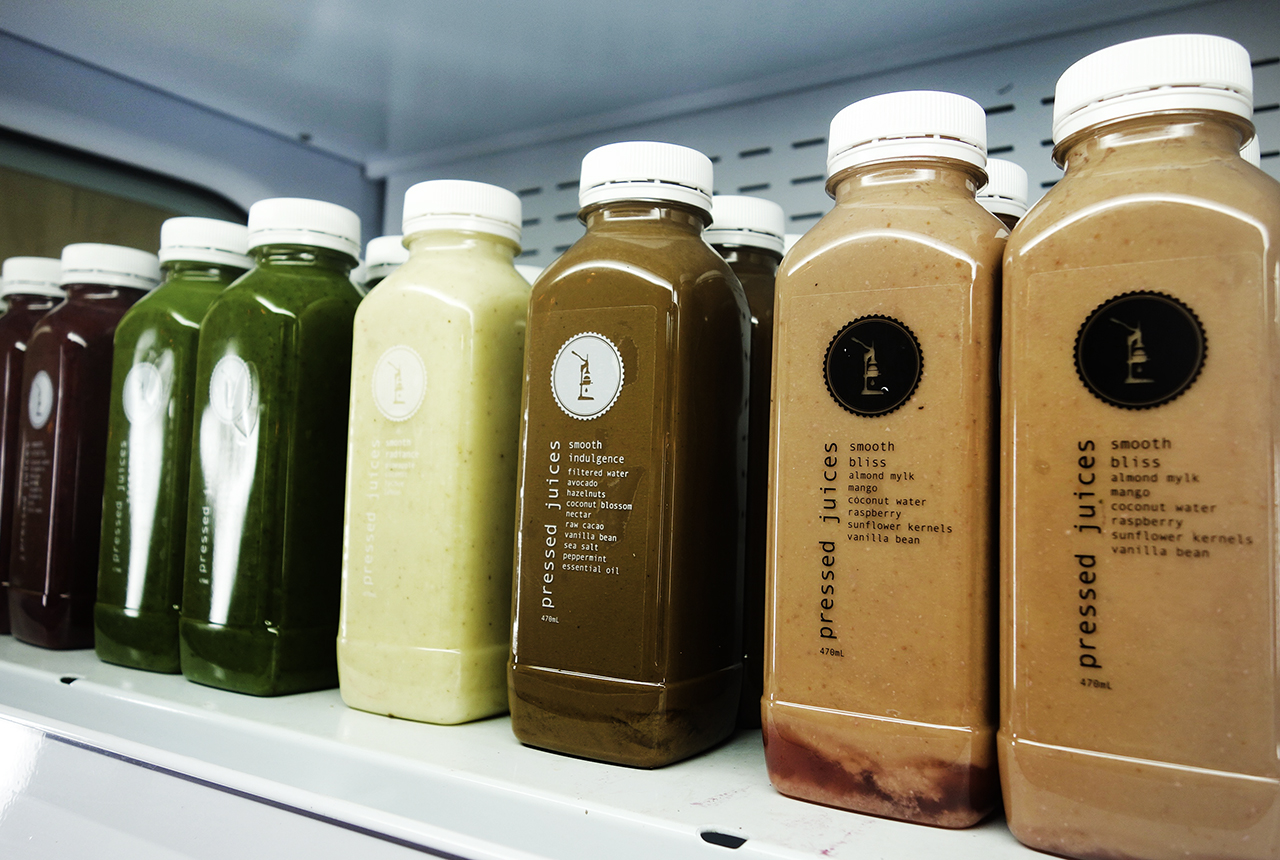 How did you manage to scale up to quickly?
We were very unsure in the beginning and it took so much longer than we thought for the whole thing to come together. Armadale were getting 150 bottles a day delivered to them. The process to press that manually was hugely time consuming.
We produce over 5,000 a day now and just think jeeze how did we do it? We all remember the blood sweet and tears. I was pregnant and pressing juice in the kitchen opening Armadale with the worst morning sickness, working seven days a week trying to get it up and running. But you do it because you believe in it and you want to make it work.
You have to do the hard yards. Even now after only two years, it is hugely successful but not where we want it to be. We are putting huge amounts of pressure to open new stores to really make it a convenient option for everyone.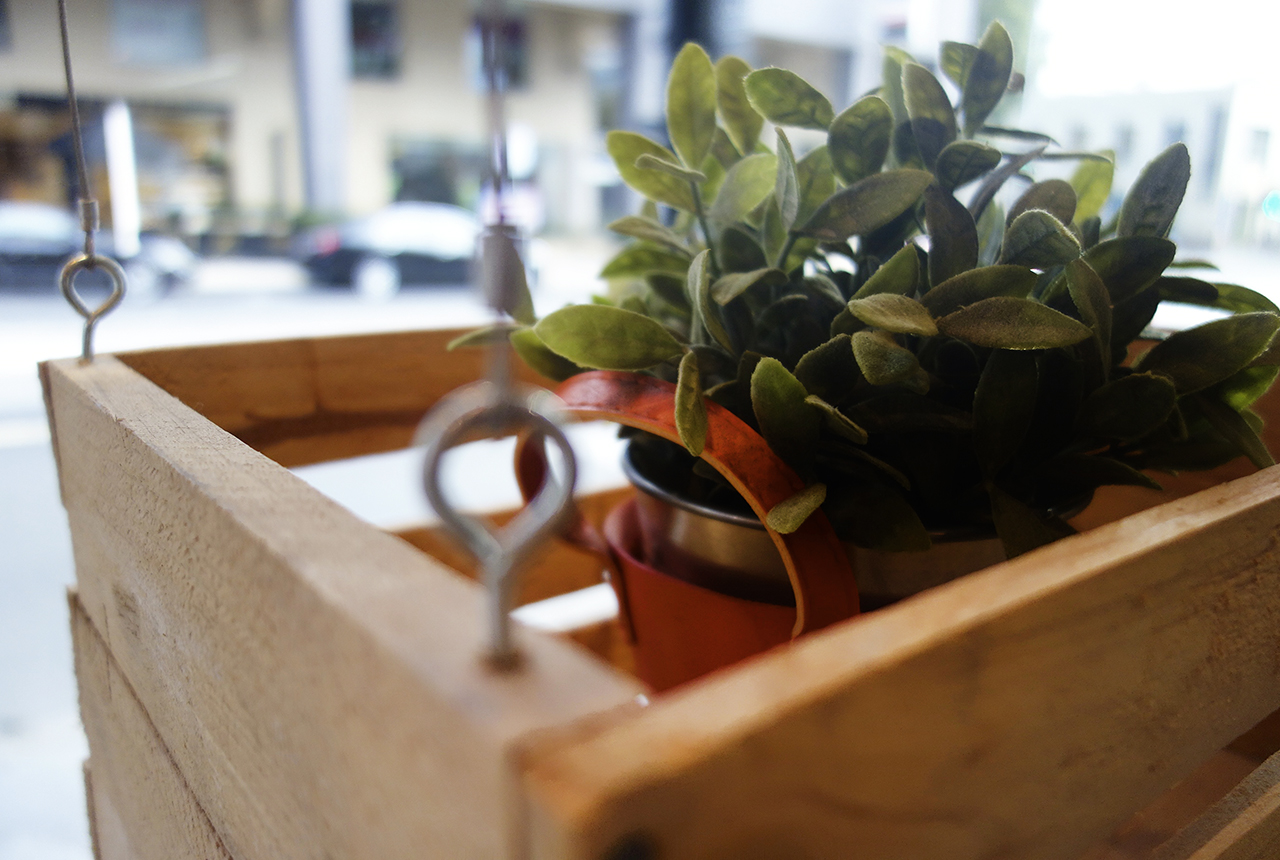 How do you decide what stores to open?
We look at data from online orders. For example everyone thought Canberra was an odd decision, however, we were delivering an enormous amount of drinks there every week so it was a no brainer for us.
How did customers know about you from Canberra?
A lot of it comes from social media. We have over 88k of followers on Instagram, which is amazing. We have a very small marketing budget being a small business, so all of our work we do through social media. All of our recruitment is done through Instagram as it is a really powerful source of publicity and marketing.
How have you funded Pressed Juice?
There has been a lot of family support. We are not a franchise, so it has been personal and family support and somehow managing to make it work!
What have been some of your challenges?
Product consistency is hard. As we get bigger and bigger we have to decide what do we put in place, what standards do we have with produce etc. The back end of things is a challenge every day, for example there was a spinach and silverbeet shortage so none of the stores were getting what they were ordering.
With the organic elixirs one week out of every month we cannot get enough of some ingredients so they have to come off the shelf. Things like if the pineapples are too ripe and we don't know until we have juiced everything with pineapple in it, then they all have to come off the shelf.
We have to manage peoples expectations because people come in and complain that their favourite juice is sold out and we have to tell them that because of the spinach shortage we couldn't get it today. It's hard as people don't always understand that because we juice every single day we can't rely on processing everything over a week. We don't freeze or use frozen ingredients. The challenge is then educating people to why this can happen.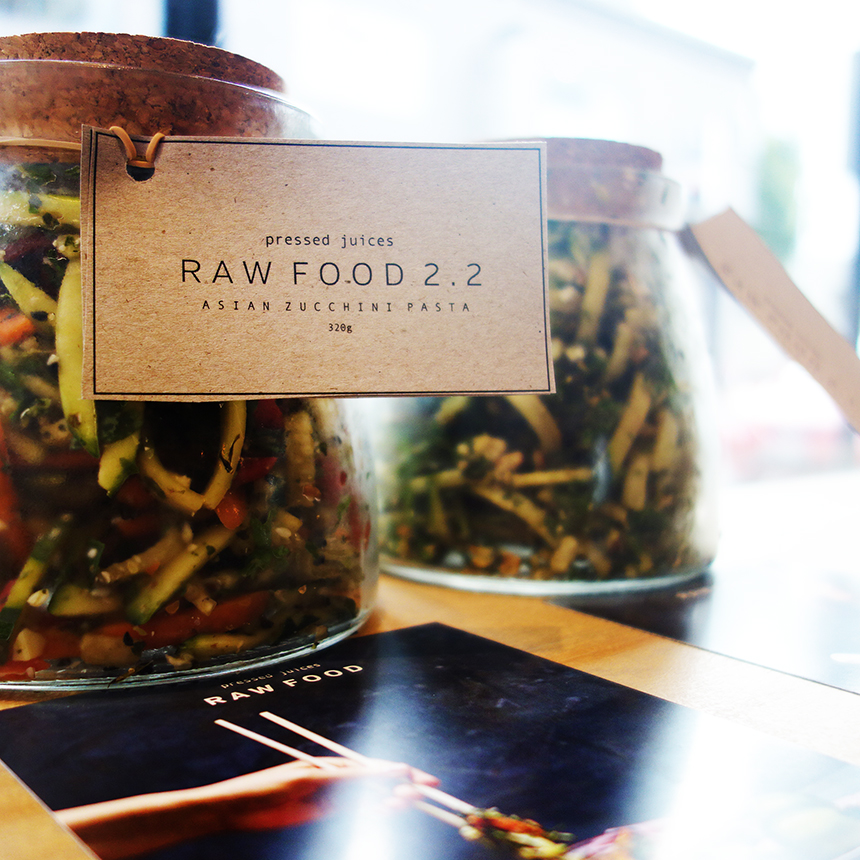 Tell us about your new food options:
Every store has four offerings:
The raw coconut parfait with Co-Yo,
Two raw zoodle options: Basil Pesto Zucchini Pasta as well as 

Asian Zucchini Pasta

.
Three muesli options: White Mulberry & Freeze Dried Strawberry, Caramel & Pear  as well as Fig, Quinoa and Black Sesame.
Then there is a deluxe trail mix with berries and nut and raw vegan chocolate.
The whole idea around the raw food is to create a convenient and well-priced way for people to consume delicious healthy raw food. Everything is in glass containers, which are recyclable, and we have a cash back offer when they bring back the packaging.
See Also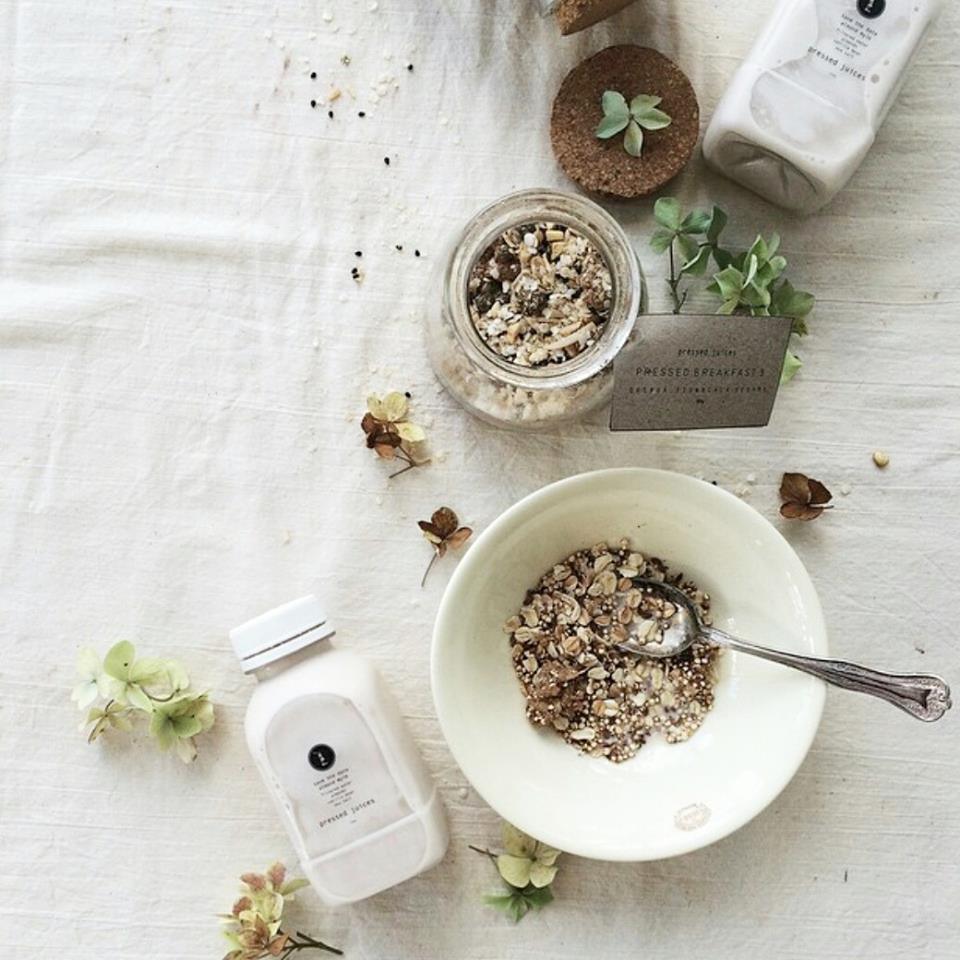 Image via @cookrepublic.
How has the competition been for you?
I think we have only just seen in the last few months competitors pop up which has opened our eyes to actually how long it takes to create awareness, as for so long it has been just us. It is refreshing for other competition to open up as it means it is a successful market.
What have been some unexpected outcomes of running your own business?
We were approached to do Falls, and didn't realise how big the demand is at even events like that.
When we first started we had this ideal Pressed Juice customer – a lady in her early to mid 30's, employed, actives, kids, loves good food and has the income to buy this product.
Now we have three clear demographics:
Men in their early 30's who come in early to buy juice. It is funny because we did this survey and they don't actually know why they are drinking it, but because of the whole social media buzz of it being good for you they do. A lot of them drink Greens and Almond Milk.
We also have that girl in her mid 30's – the original Pressed Juice customer.
Then we have also got this young demographic 18-19 year olds and some kids still at school, they come in with their parents and their parents buy them a juice – especially in the school holidays they love the fruits. They'll come in with their $5 pocket money and pool their money together. So this young demographic is also consuming our product who have all found us from Instagram.
It's funny because we didn't want to have that picture behind us that you drink it because it's popular. We bring the focus back to drinking it for a reason, which is that it is good for your health. We have nutritionists in store and careful about who we hire – we are not just a fad or fashion we believe it can do really good things for you and your body.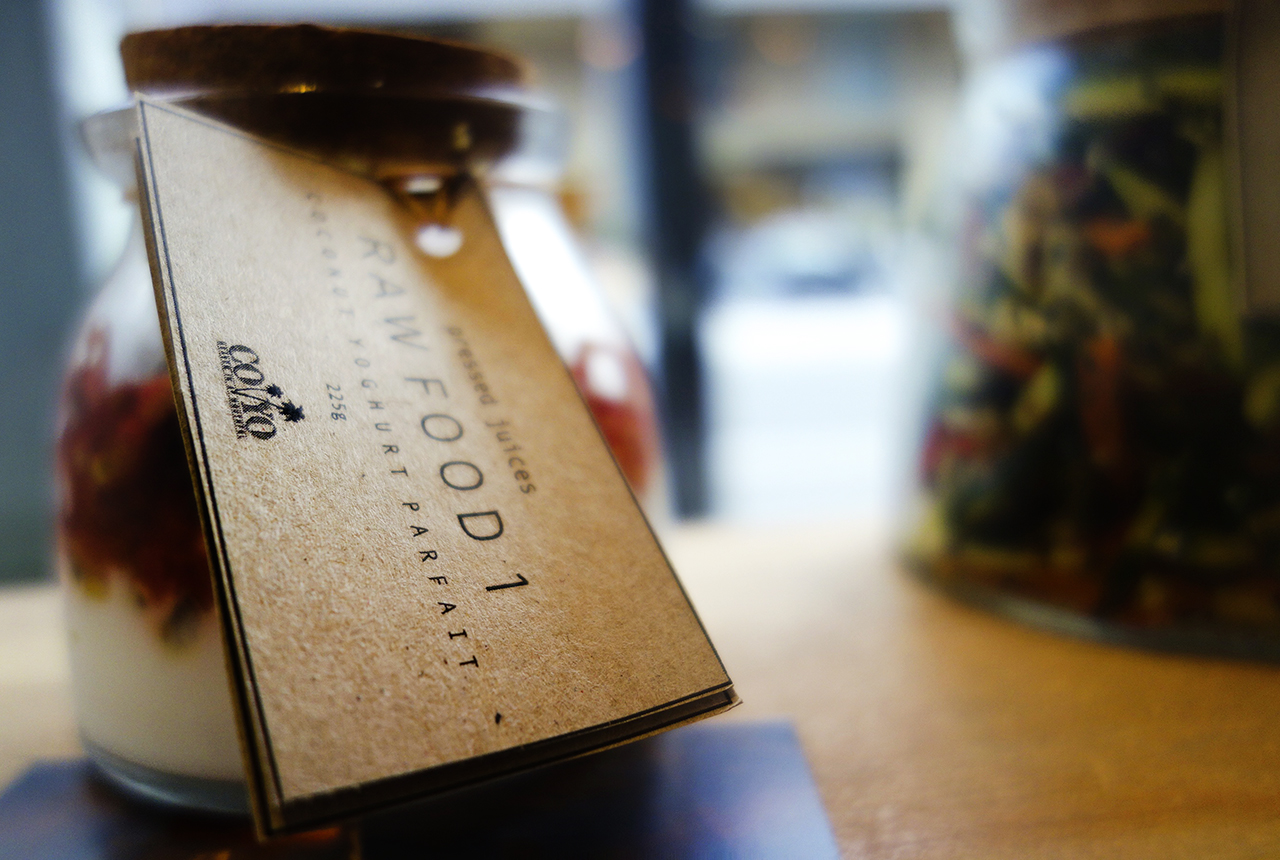 How much juice do you have a day?
I have been having one green juice every day now for the past two years – I drunk them while I was breastfeeding and it would come through my milk! It's amazing that your child can get that and imagine what else comes through. It's my morning staple then I have two to three a day as well as a one-day juice fast once a week where I will have four or five with a light dinner which my husband likes to do as well. It's easy because we don't have to make lunch at work! It keeps us light and helps us sleep well.
I love having black lemonade every day. It is so hydrating and good for flushing. Charcoal is what you give people when you go to hospital so in terms of the detoxification it does for your insides is amazing. For example on Sunday I had a really toxic day of eating then on Monday I had two black lemonades throughout the day that I felt so much better.
How has your health changed since drinking juice?
It's pretty great! It makes it easy for me to be healthy. I had an amazing natural pregnancy where I just worked, had heaps of energy and managed it really well, a lot of which came down to being able to have fresh juice. For my husband it has been really great because I just push everything I learn onto him – he wouldn't do it otherwise! I make almond milk chia puddings for my son in the morning and give him green juice. My whole passion is eating well and drinking good juice.
What are the most exciting things about owning your own business?
How much everyone jumped on board so quickly! I feel we have paved the way for cold pressed juices in Australia and it is exciting being apart of that.
What would you say to your 21-year-old self?
I was pretty good at 21 but I could of looked after myself a lot better. I think I probably would say to never give up, work hard and always get what you want.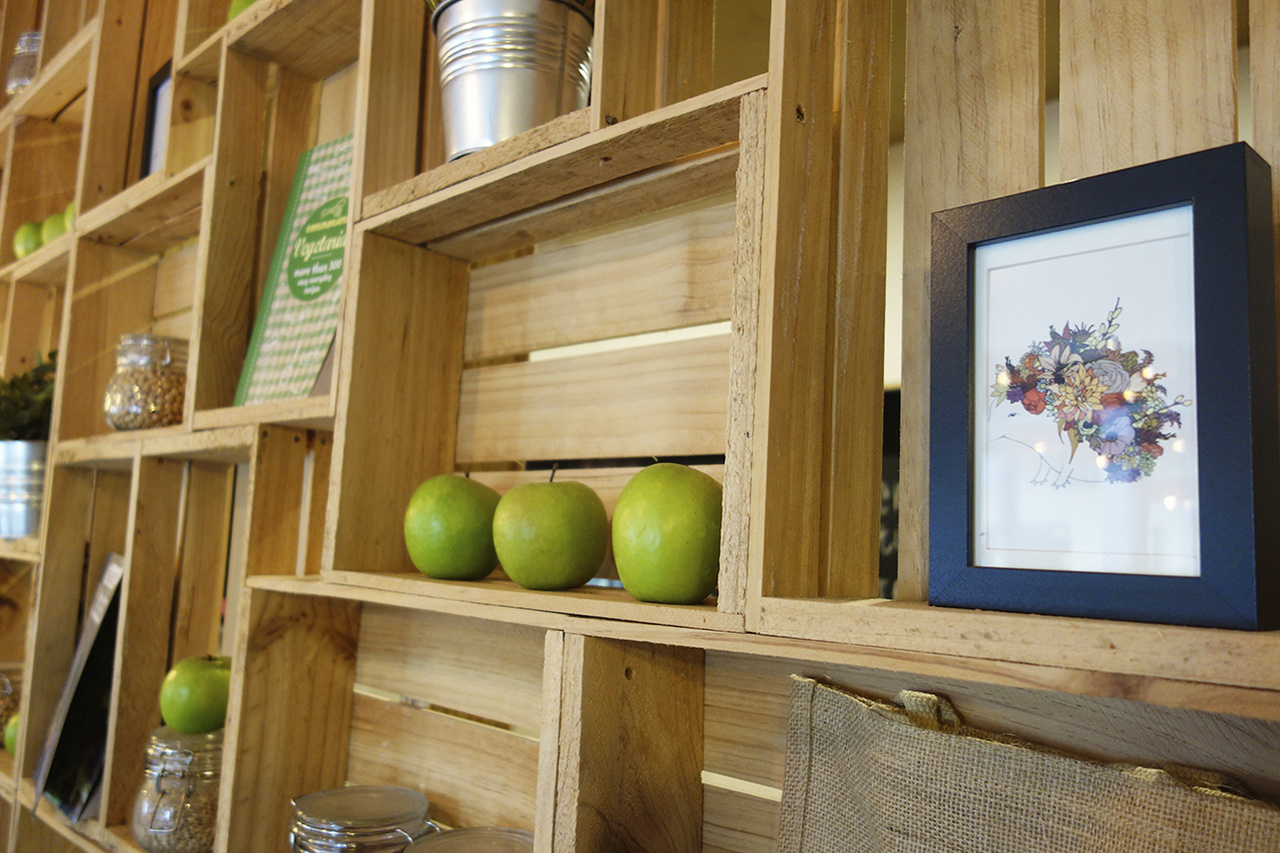 If you were going to have a big juice party with all your favourite raw foods who would you invite?
My mum! She's my number one rock, best friend in the whole word.
My husband – he has a huge part in all of this, he actually does all the building of all the stores. He is a project manager and has his own company – so there is a lot of talk at home after hours!
I would have my son.
Lorna Jane – I think she is amazing and has an amazing story behind her and her fitness empire. She has really helped change the lives of people so I look to her for a lot in inspiration.
Heston Blumenthal (Fat duck) – I love his food and think he is pretty crazy.
Luke Hodge (Hawthorn Captain) – because I think he is an amazing captain and a great people person; just a great team leader.
Radiohead is my favourite band and I think they're a group of great guys, very centred and have stayed true to themselves.
My Aunty who passed away – she was an amazing inspirational figure for me. She introduced me to food, was an amazing baker and is someone I think about every day. I am an only child, but her daughter and I have grown up together like sisters.