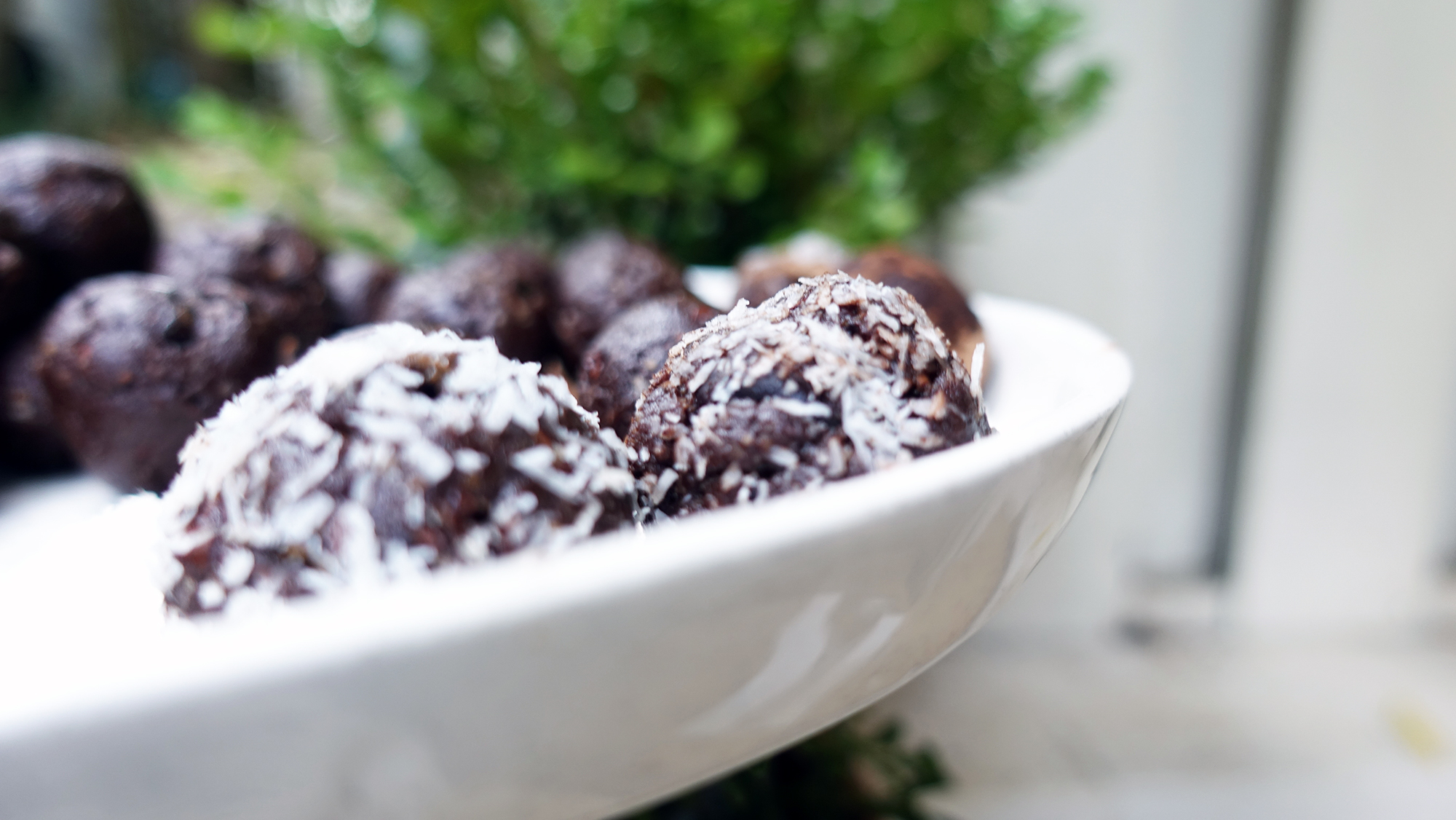 For those serious chocolate lovers out there who can never get enough, these are for sure!
These raw cacao bliss balls are actually more like a rich gooey fudge brownie – seriously decadent and satisfying for any sweet tooth – without the refined sugar and carbs. Yes. Yes. Oh yay!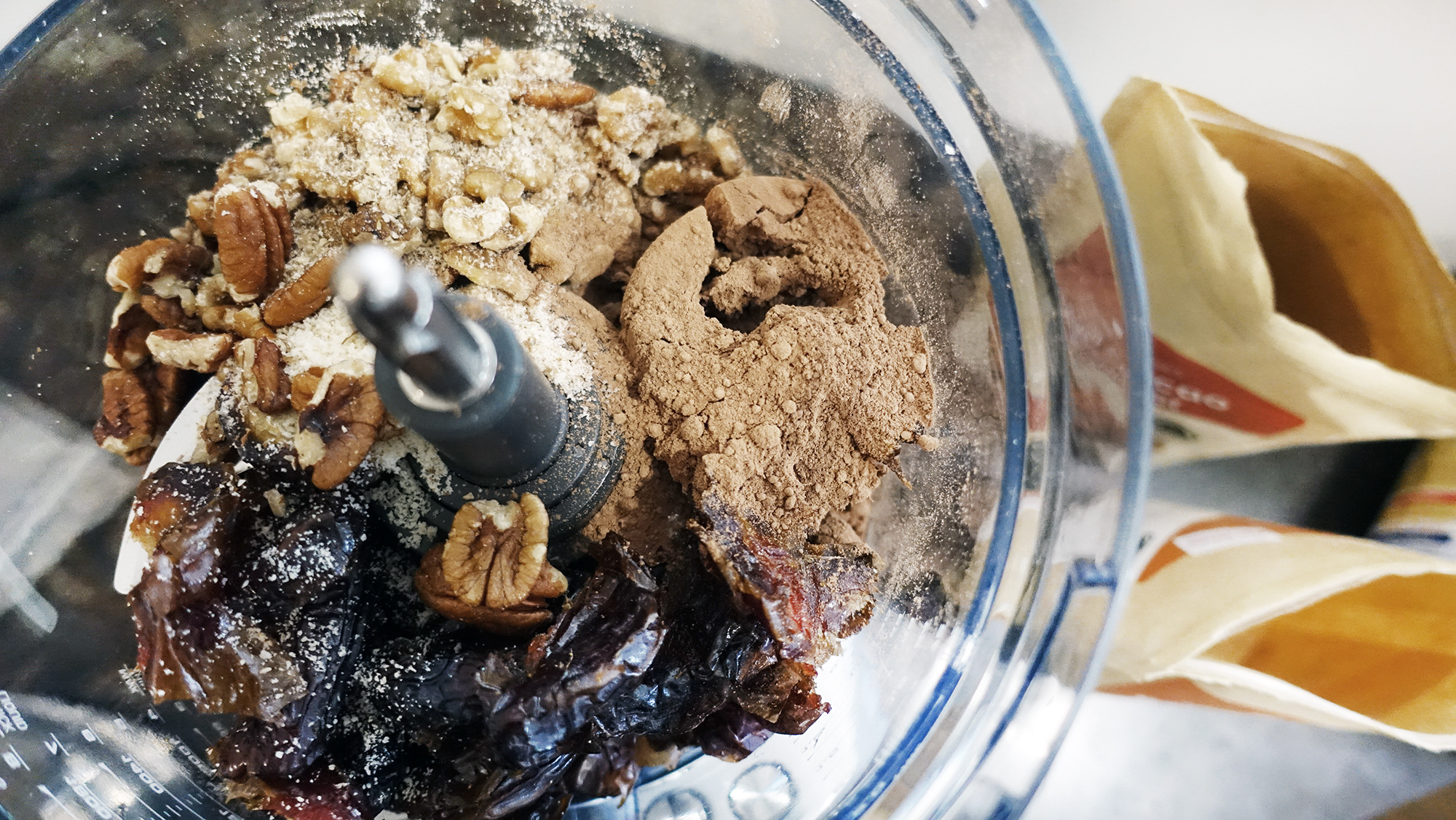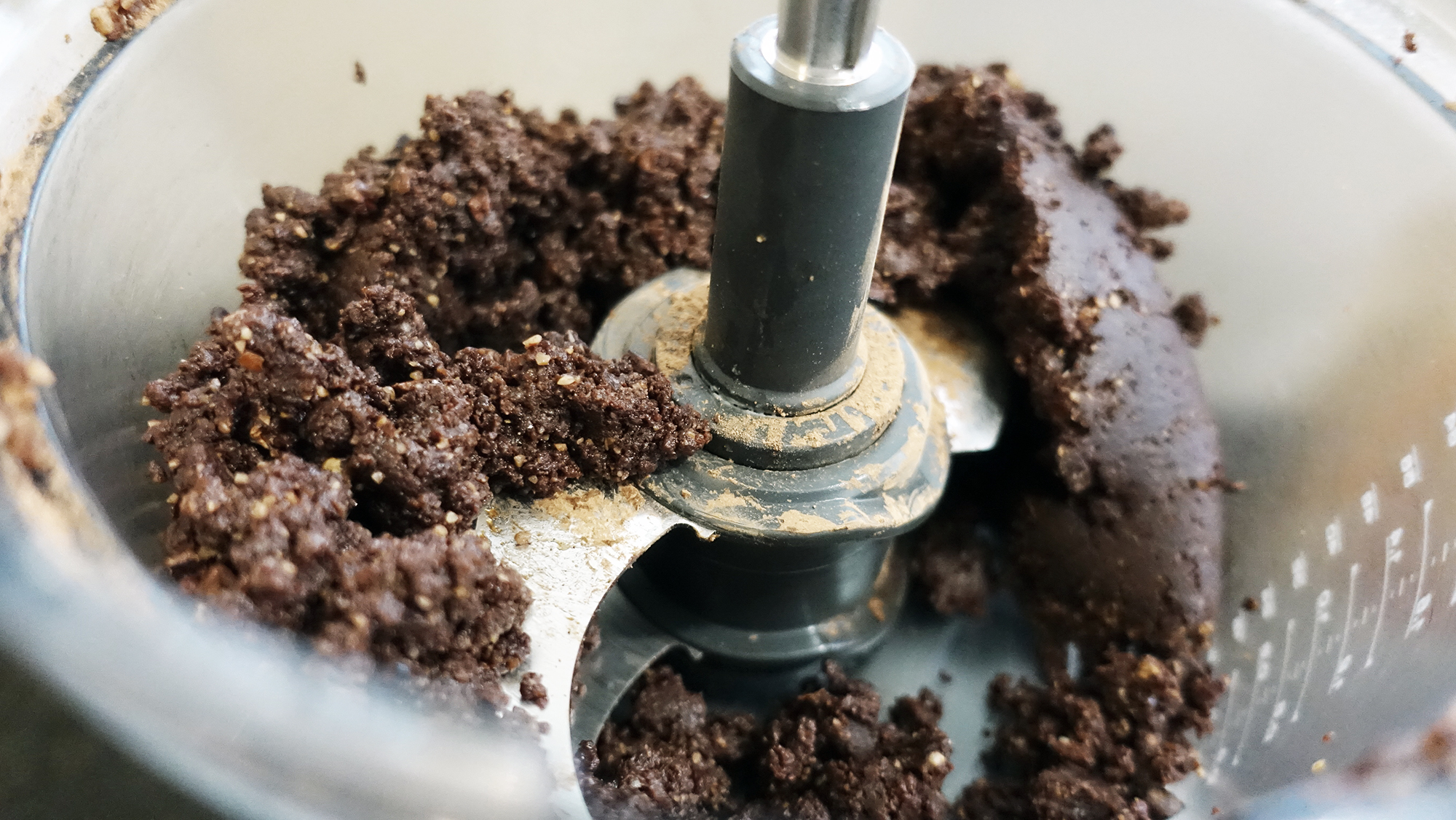 Add these to your weekly prep for a daily raw treat, or serve them as delicious dessert at parties – they will sure be a hit!
See Also
A lil bit on the styling, I was going to do a batch of cacao covered, and a batch of coconut, and got a bit excited and developed a multi-coloured design instead. At first I scolded myself for not being able to keep the toppings seperate and perfect.. then I realised.. I kinda liked it better! So.. now I am pretending the mottled tiger-like stripe was on purpose – some kind of avant-garde food art concept. Sure!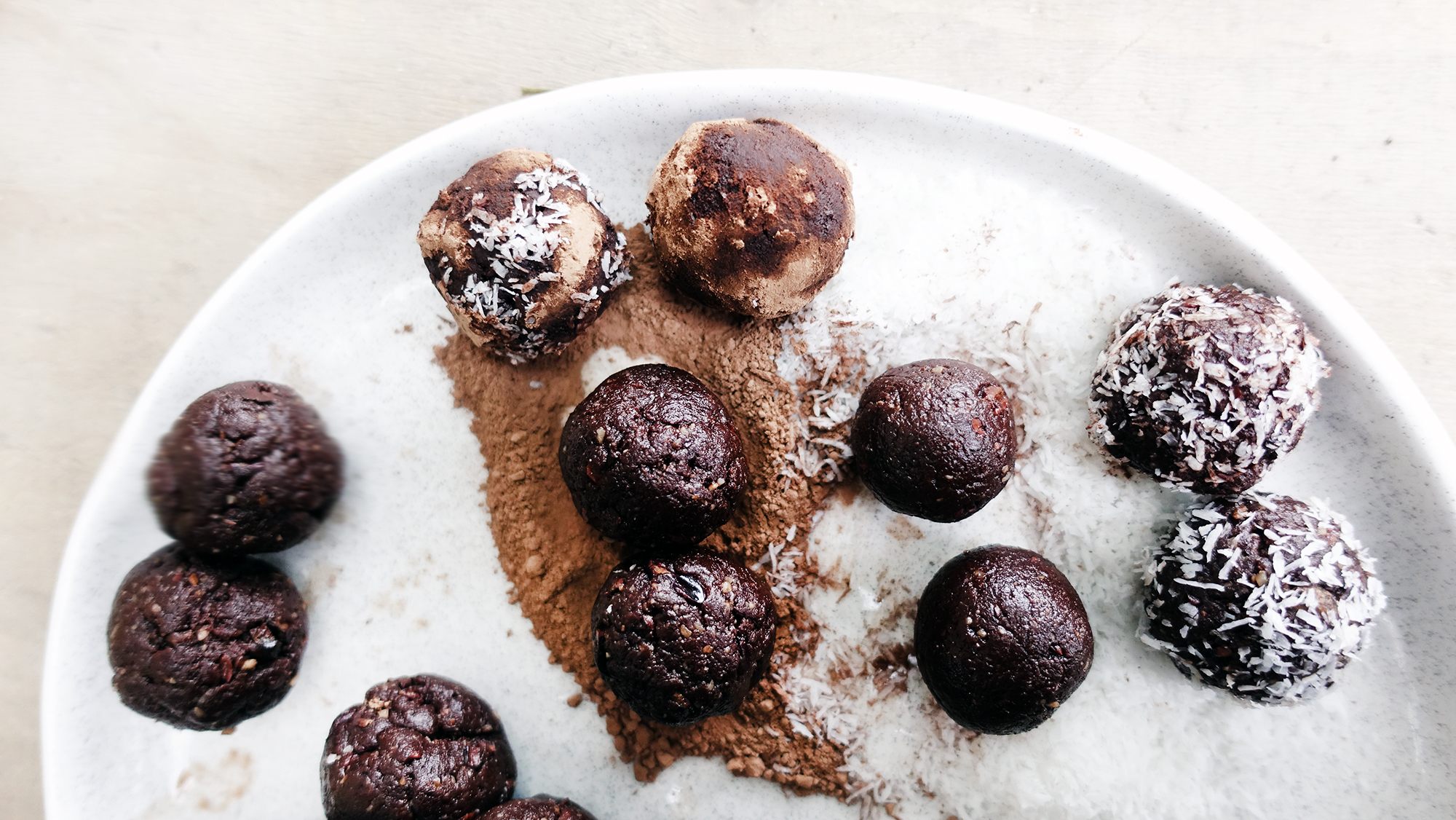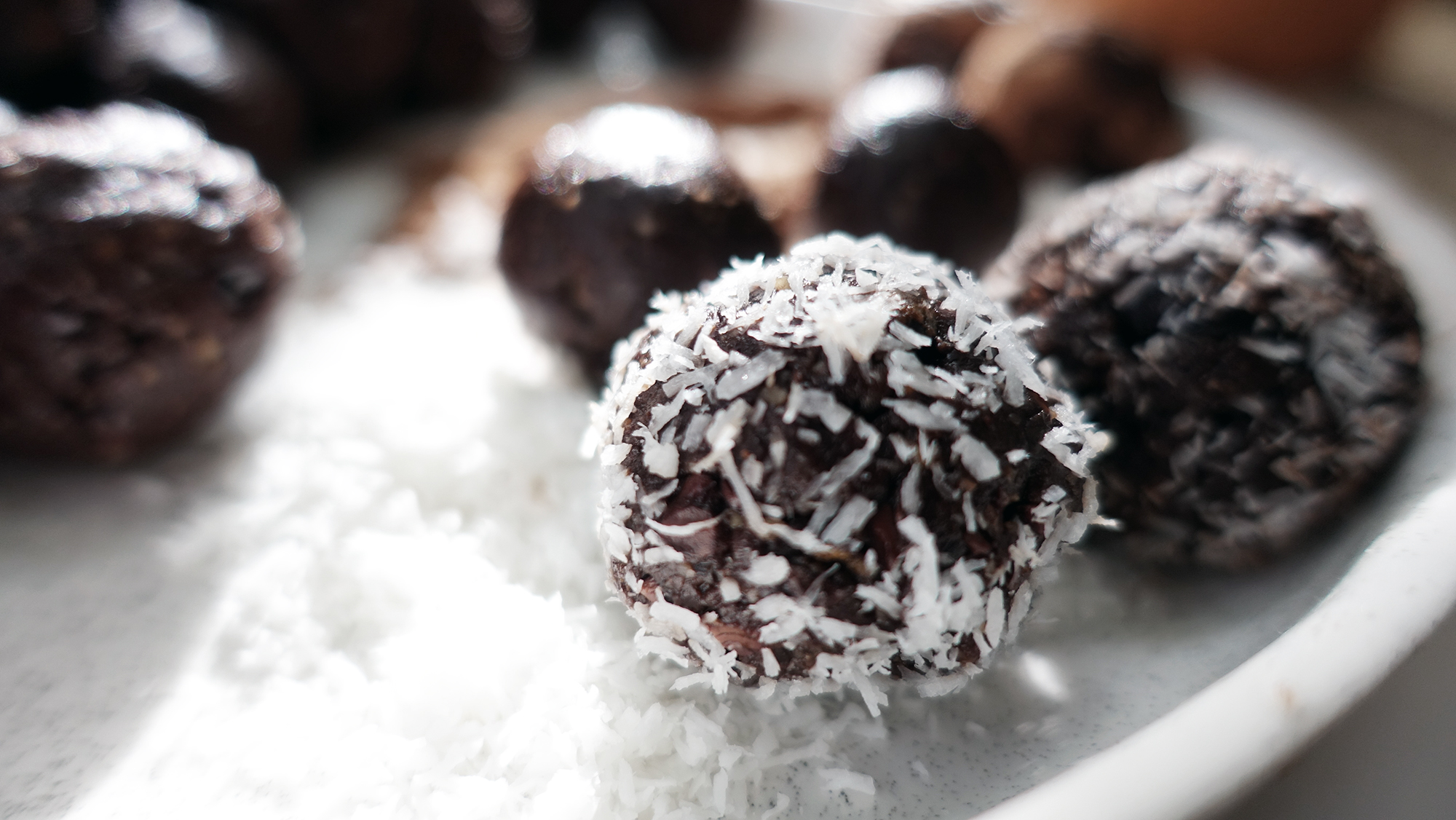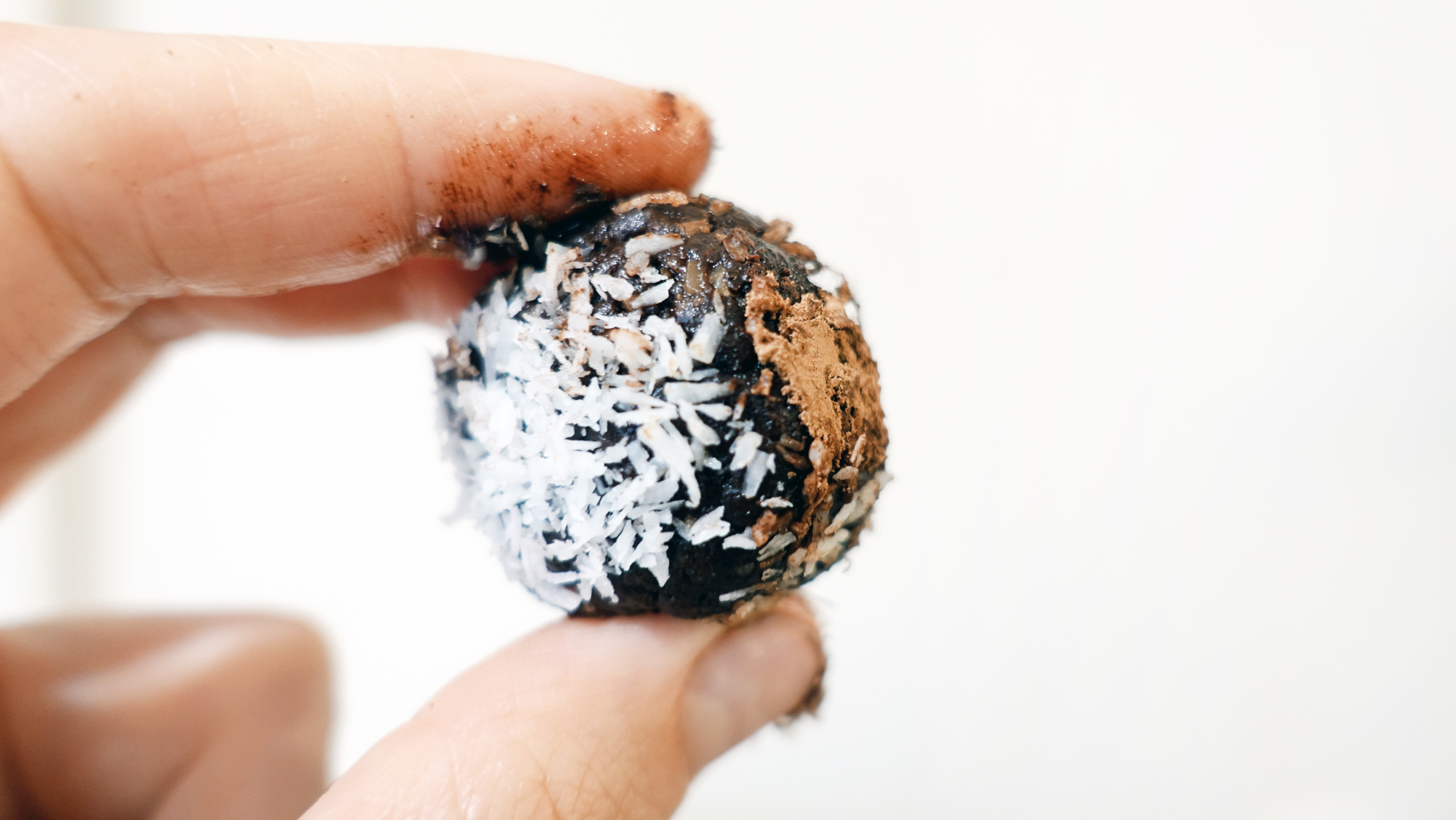 Deliciously Rich Raw Gooey Chocolate Fudge Brownie Bites
Satisfy your chocolate craving without the refined sugar!
Cuisine:
Healthy, raw, vegan
INGREDIENTS:
2 cups nuts of your choice (I used almonds and walnuts)
24 pitted madjool dates
⅔ cup raw cacao powder + 1 teaspoon cacao powder for rolling
⅓ cup cacao butter, melted
⅓ cup cacao nibs (option but DELICIOUS)
1 teaspoon vanilla paste
Pinch Himalayan salt
Desiccated coconut – for rolling
INSTRUCTIONS:
In a high powered food processor, process nuts until finely chopped.
Add remaining ingrediants (except for the cacao powder and coconut for rolling) and process until it comes together. C
Roll into bite sized balls.
Finish by rolling in the cacao powder and/or desicatted coconut.
Freeze until set. Then keep in freezer for up to 2 months - I usually take mine out in the morning anf they're perfect by afternoon tea!