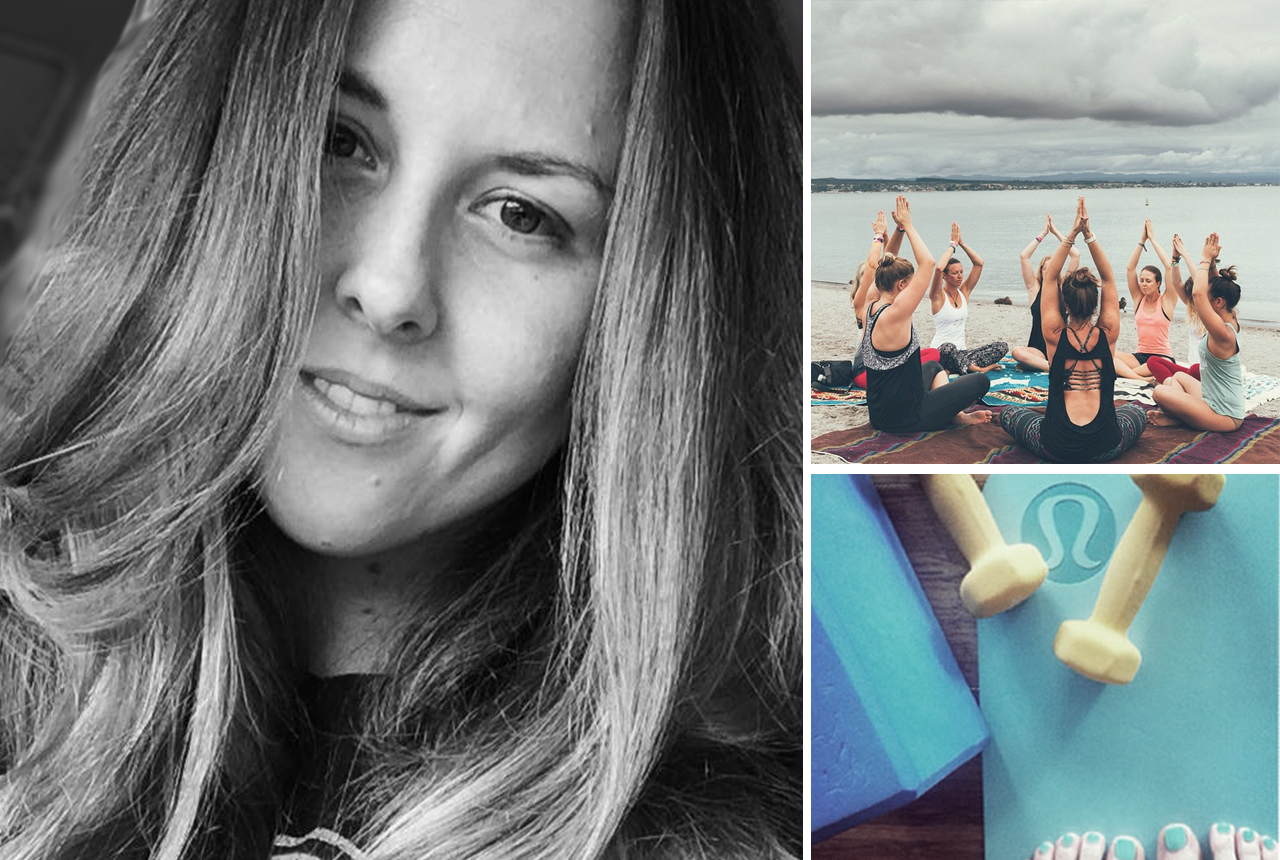 Kate Russell has always known her place was in PR but after working in the corporate sector for six years she decided to chase her love of wanting to incorporate more wellbeing in her life. Enter her current job at lululemon where she is the Regional Community Manager for AU & NZ. Kate now calls this the best job she has ever had – it is both challenging and rewarding with the perfect balance of meeting people and connecting them through exercise including events like Wanderlust, and free public yoga. Read on to hear all about her story…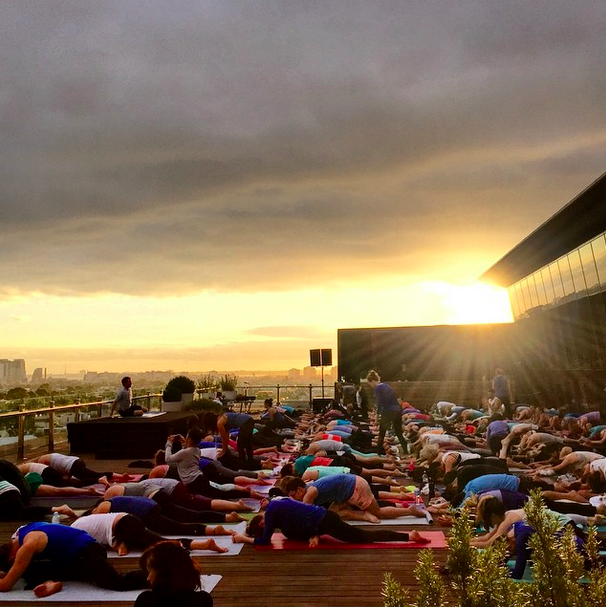 Name: Kate Russell
Age: 28
Occupation: Regional Community Manager AU/NZ, lululemon athletica
Clicky click: lululemon's website, blog, Instagram & Facebook
What did you study and what was your original intended career path?
I studied a Bachelor of Communications, majoring in Public Relations at the University of Western Sydney. My end goal was to work as the PR manager for a global corporation, something like Apple or Audi.
Give us a brief background on your career to date:
From the time I finished high school, I had my heart set on the PR field, working with C-level executives, flying around the country for meetings and living in the fast lane – think lattes on the run and heels! After school, I worked in a technology and corporate PR agency for six years. The ever-changing world of media and PR fuelled me, along with the adrenaline of pitching stories and meeting deadlines. I worked daily with some of the most inspiring, creative and strategic people I've ever met. Then one day I remember thinking: imagine if I could marry my love of fitness and wellbeing with my PR skills, and work with like minded people….and now l here I am at lululemon athletica. I firmly believe that when you put it out there, work hard and focus your energy in a positive way, you can achieve anything.
Describe the day-to-day tasks you do in your job?
When I'm not sweating it out in fitness classes, yoga studios or out in nature, I'm connecting and building relationships with inspiring fitness and health industry experts. I work closely with the lululemon stores in my region to coach them on elevating the level of health and fitness their local community by sharing the opportunity for people to explore different activities through our in-store classes and activities, like yoga and run club.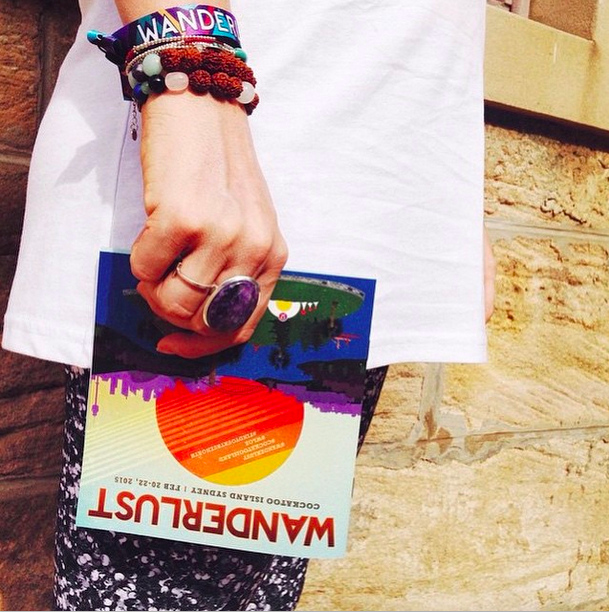 Why is it important for lululemon to be involved in these sorts of events?
We aim to inspire health and happiness in our guests and in our communities. Using yoga, run and other sweaty pursuits, we create real connections between our guests, our ambassadors and our community partners.
What are some of the most exciting parts of working for lululemon?
Not many people can say this…. but I'm in my dream job :) While sweating and stretching it out at some of the most amazing gyms and studios in Australia and New Zealand, I've met and connected with some incredible souls who I can now call good friends. These connections are what fill my cup! One of the most rewarding parts of my role is coaching our stores to create and host fun community activations and events such as "Yoga in the Village" at the 2015 Sydney Festival and the lululemon D'Om at Wanderlust Festival on Cockatoo Island.
What have been some of the biggest challenges for you?
If it doesn't challenge you, it doesn't grow you. That's how I see things and I welcome challenges (some good, some ugly) weekly. It's about acknowledging your challenges, staying positive and pushing forward. If one solution doesn't work, try another!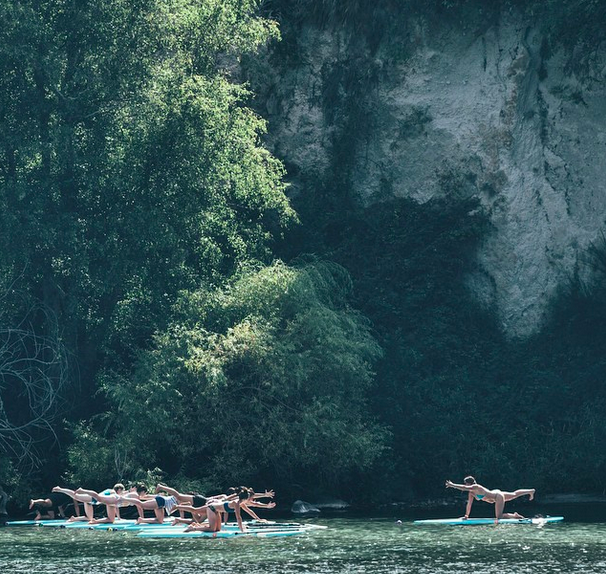 What advice would you give to someone wanting to get into this industry?
Be yourself and be passionate about what you do. It can be a competitive industry. By being your true authentic self, you will stand out in the crowd.
How do you define success?
For me passion drives success. You are the creator of your own life, so create a life you want to live with a job you love doing and people you love being around. Success is when you can develop others to do job even better than you can!
What would you say to your 21 year old self?
Don't be so hard on yourself. There is no such thing as perfection, so don't focus on getting there. It's the journey along the way that matters, not the destination, so create an amazing journey.
What person dead or alive would you invite to a dinner party and why?
I would like two:
Steve jobs – to hear his success story, how he stayed inspired, creative and motivated
Ricky Jervis – because you always need one hilarious person at a dinner table!