Woahmygoddess! If it weren't enough that Megan May owned two thriving mostly raw cafes, a range of delicious healthy treats and the hugely successful "The Unbakery" raw cook book, she has gone and done it again with the launch of her new and not-so-raw cook book "Little Bird Goodness".
Can I bottle up some of that productivity for myself, please?!
May's new book is a joy – a stunning visual beauty – this page turner had me hooked at the first flip – think decadent healthy desserts, green smoothies, protein rich mains, nut milks, nut cheeses, kimchi, kombucha and more! Inspiring vegan, gluten-free and dairy-free recipes to " fill your plate with an abundance of beautiful plant-based wholefoods".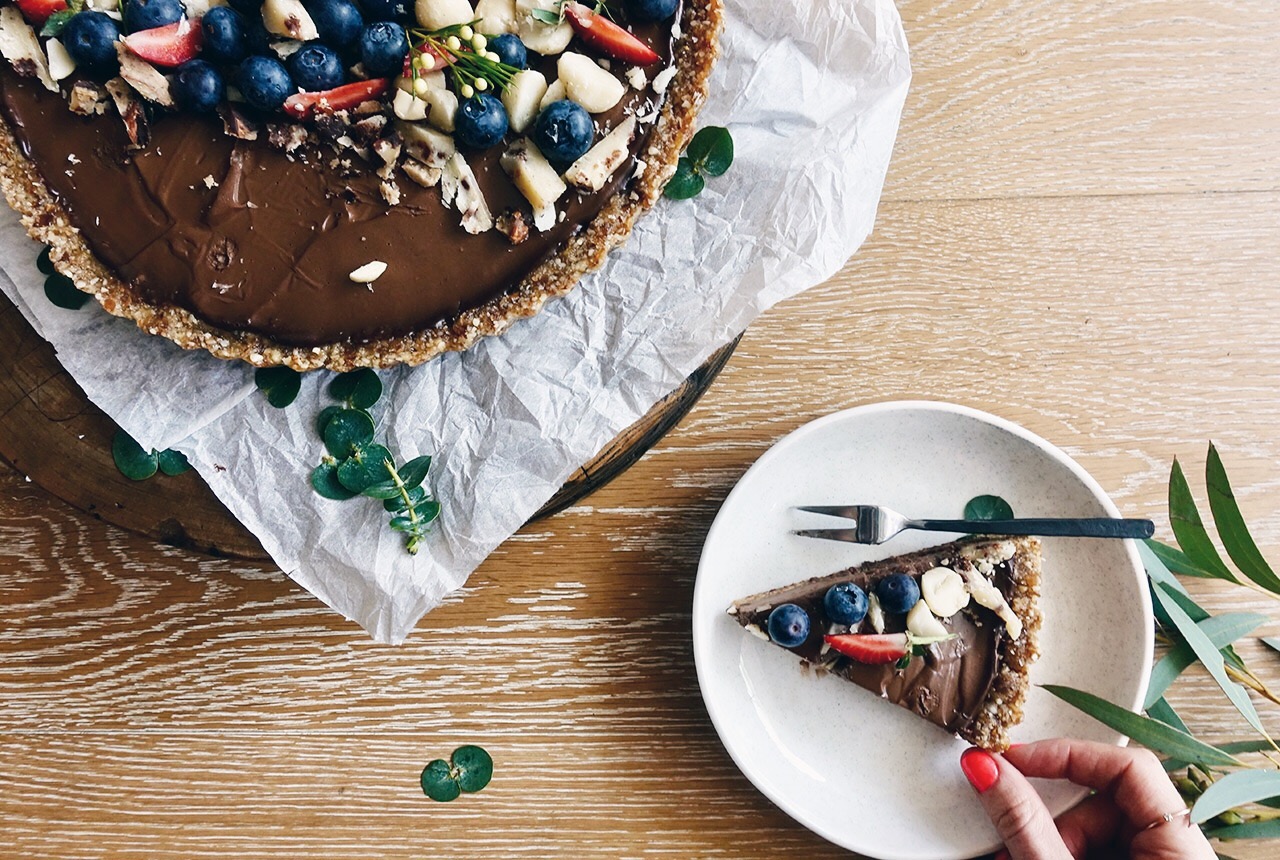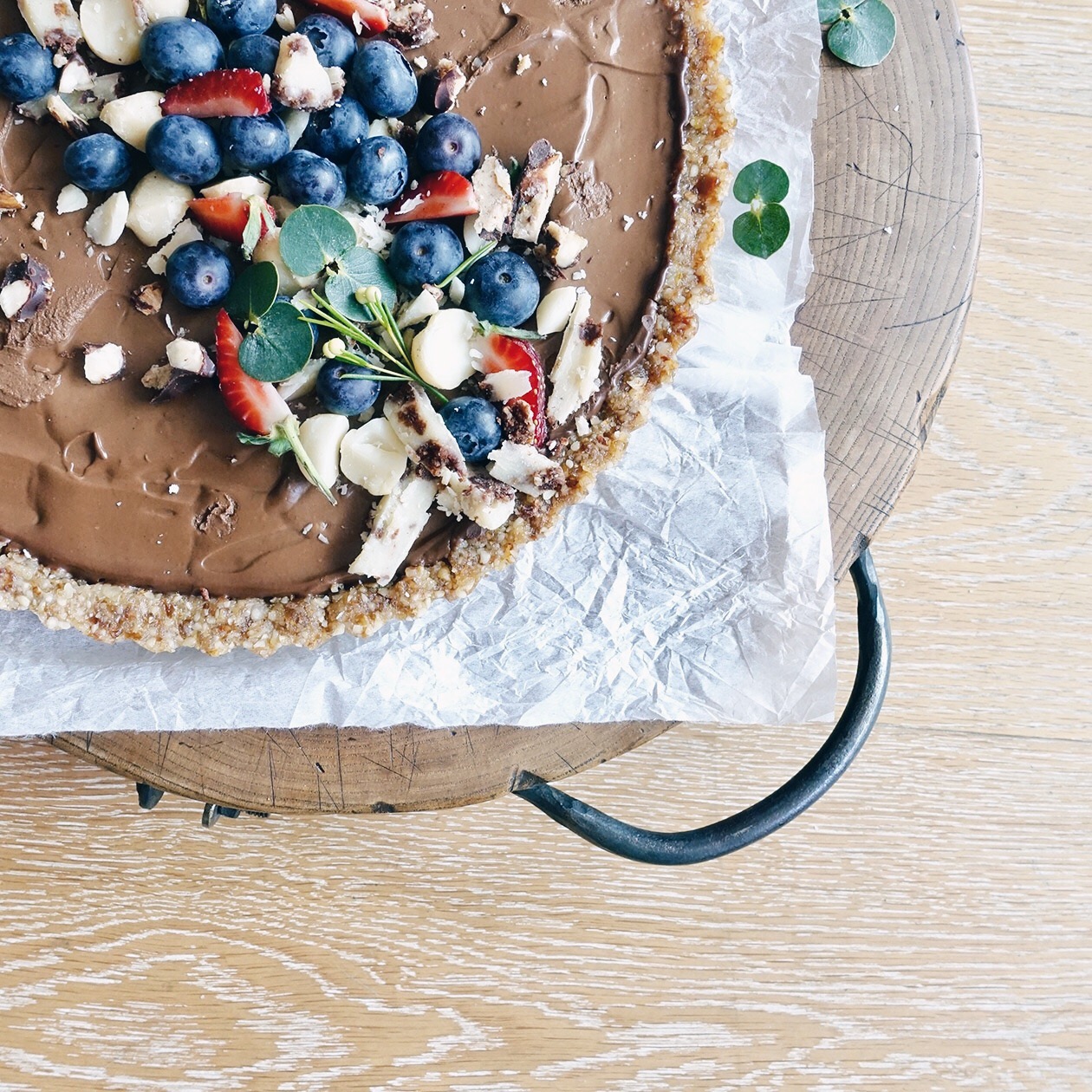 I was lucky enough to be given this hot off the press and of course I was cheeky and asked the awesome team to allow me to share one of the recipes with you – and they said yes!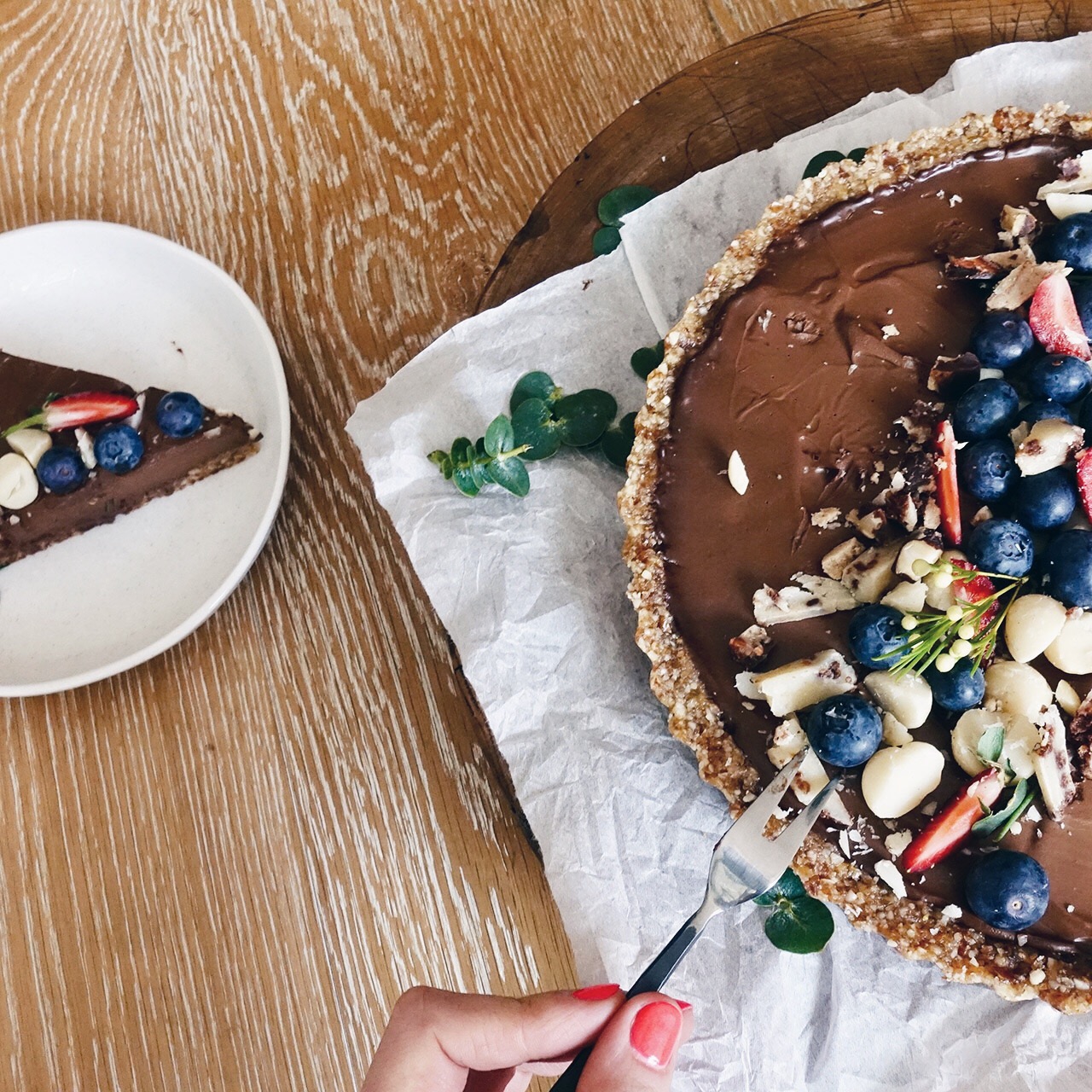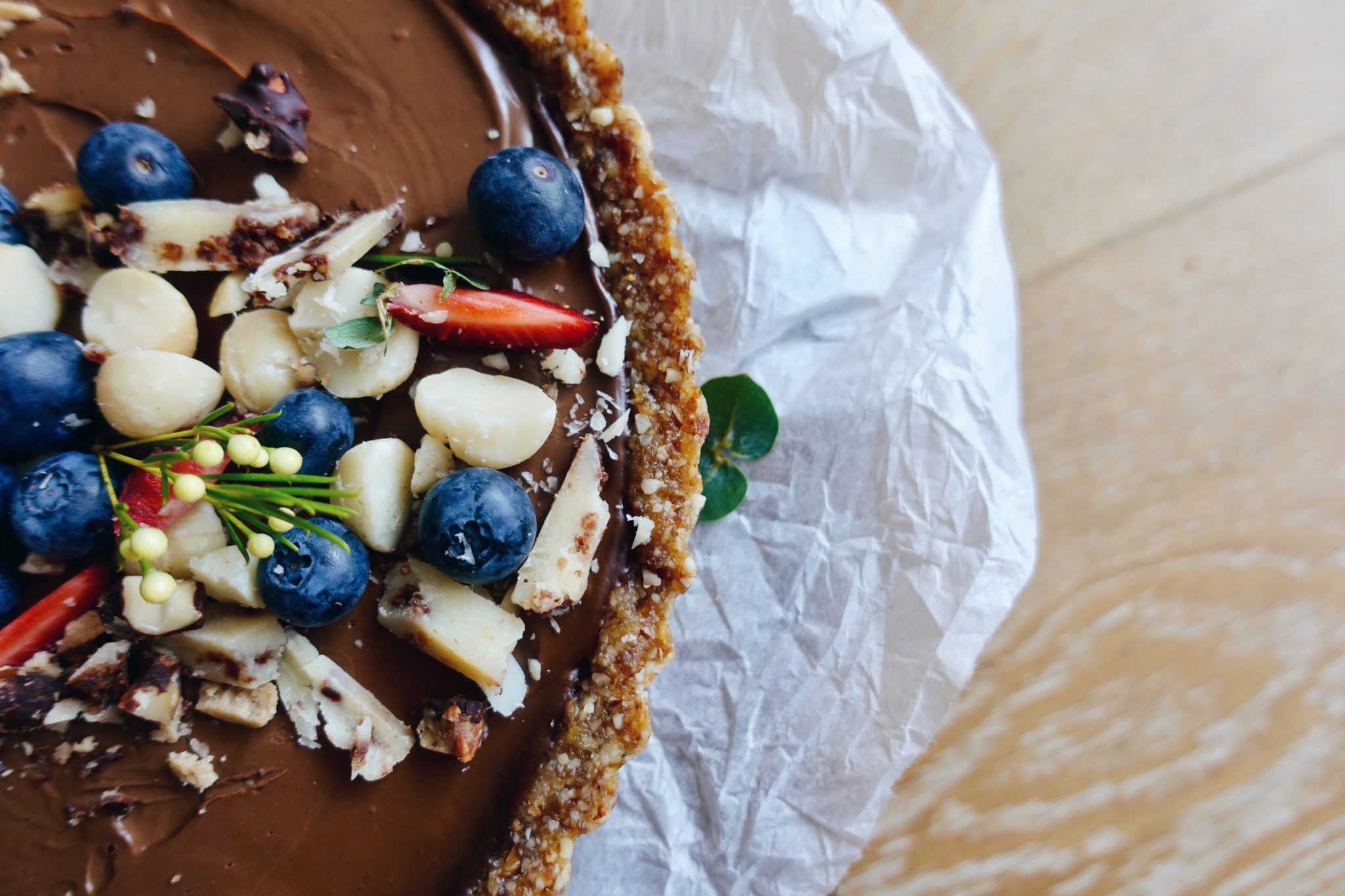 The Pomegranate and Hazelnut Torte is one of their most popular desserts from the cafe, and for good reason. Silky smooth chocolate mousse, made from avocado, tricks your mouth into thinking you are being naughty. Alas! Chocolate lovers rejoice – this is actually good for you. Bravo!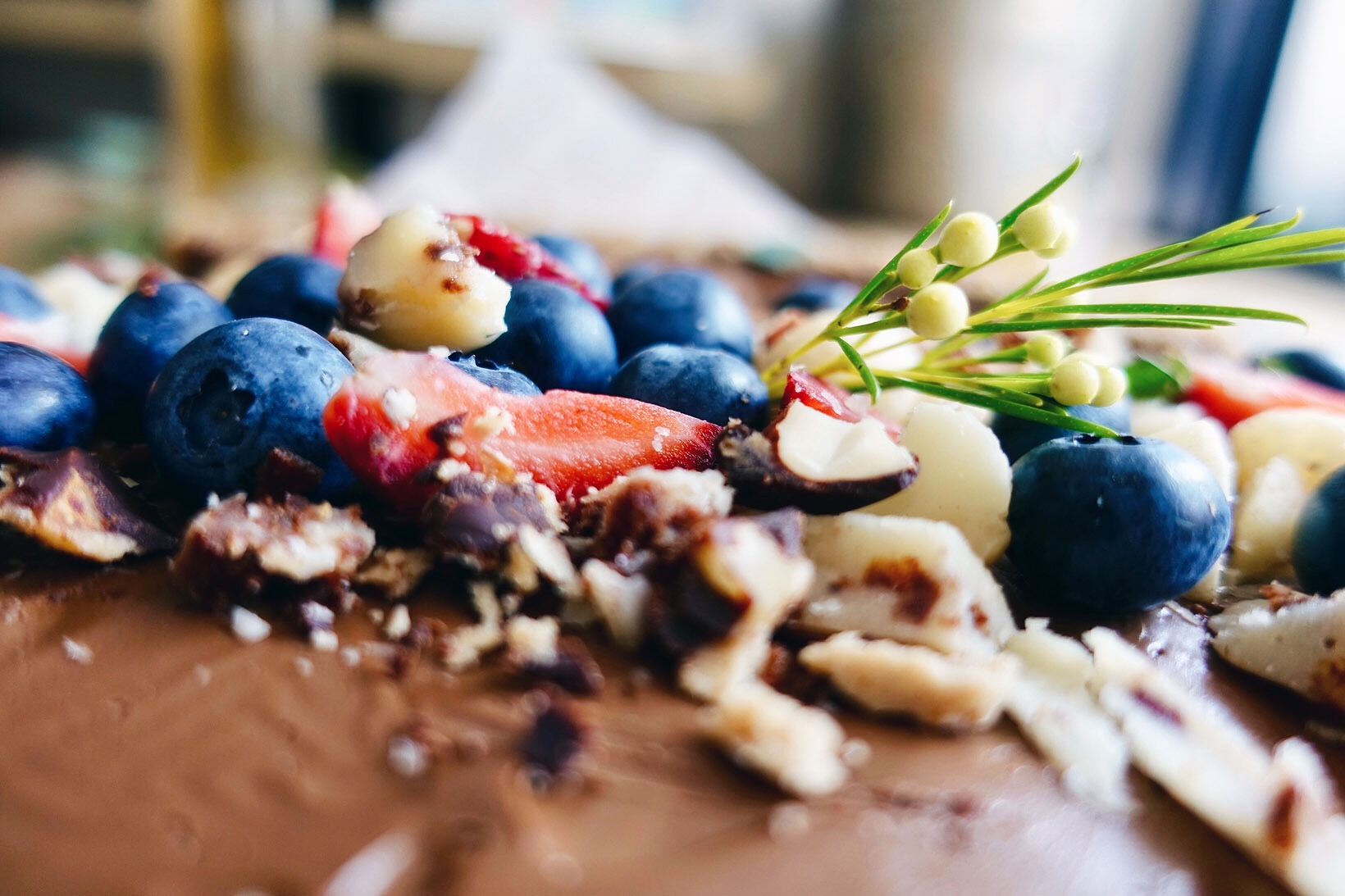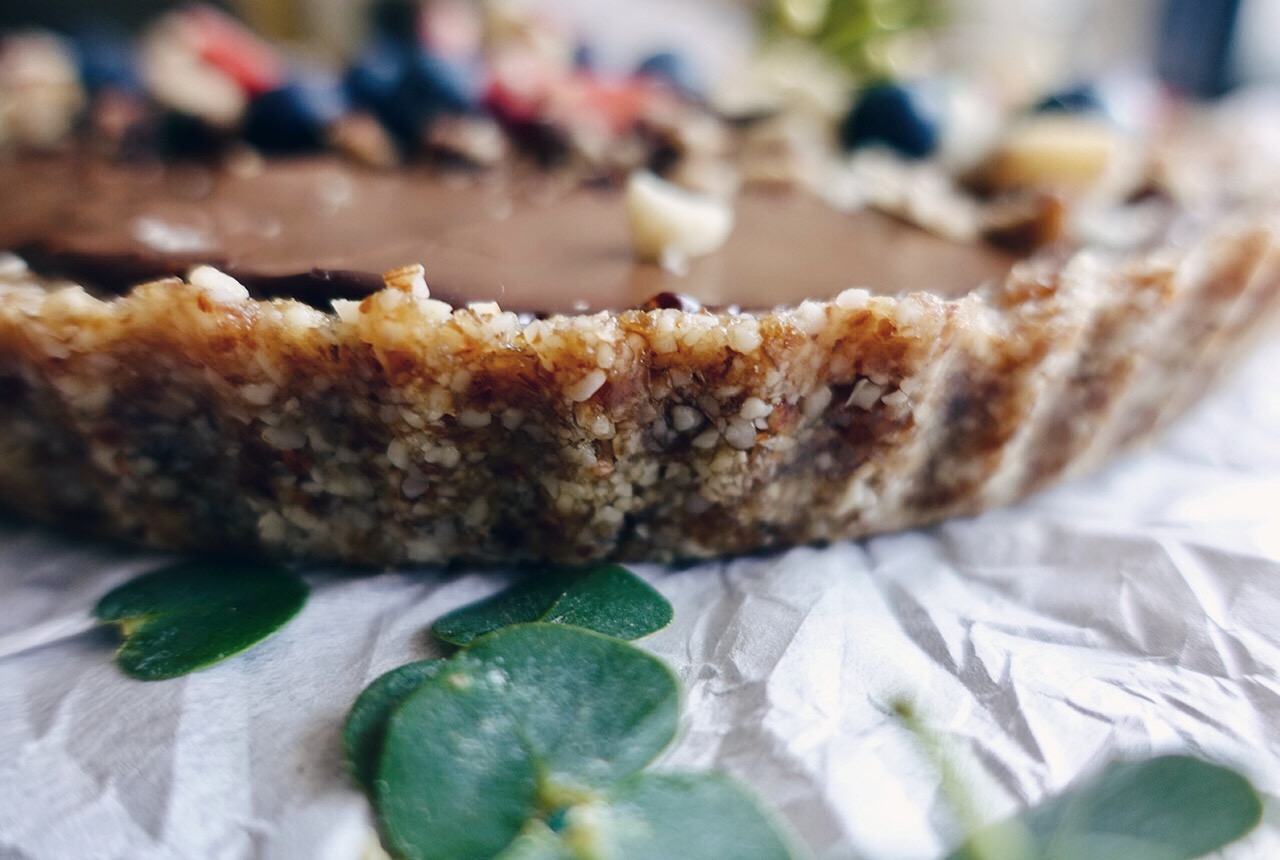 I made this for the shoot on the same day I was due for dinner upstairs. The lovely couple in their 60's invited us for Sunday dinner and we didn't want to show up empty handed. I was so nervous that this raw dessert wouldn't be their thing that I actually went out and bought back up dessert! However, they tried it and absolutely loved it – it was hilarious letting them guess what it was made from. Absolutely no complaints and we didn't end up touching the back up dessert – so there you go! Phew!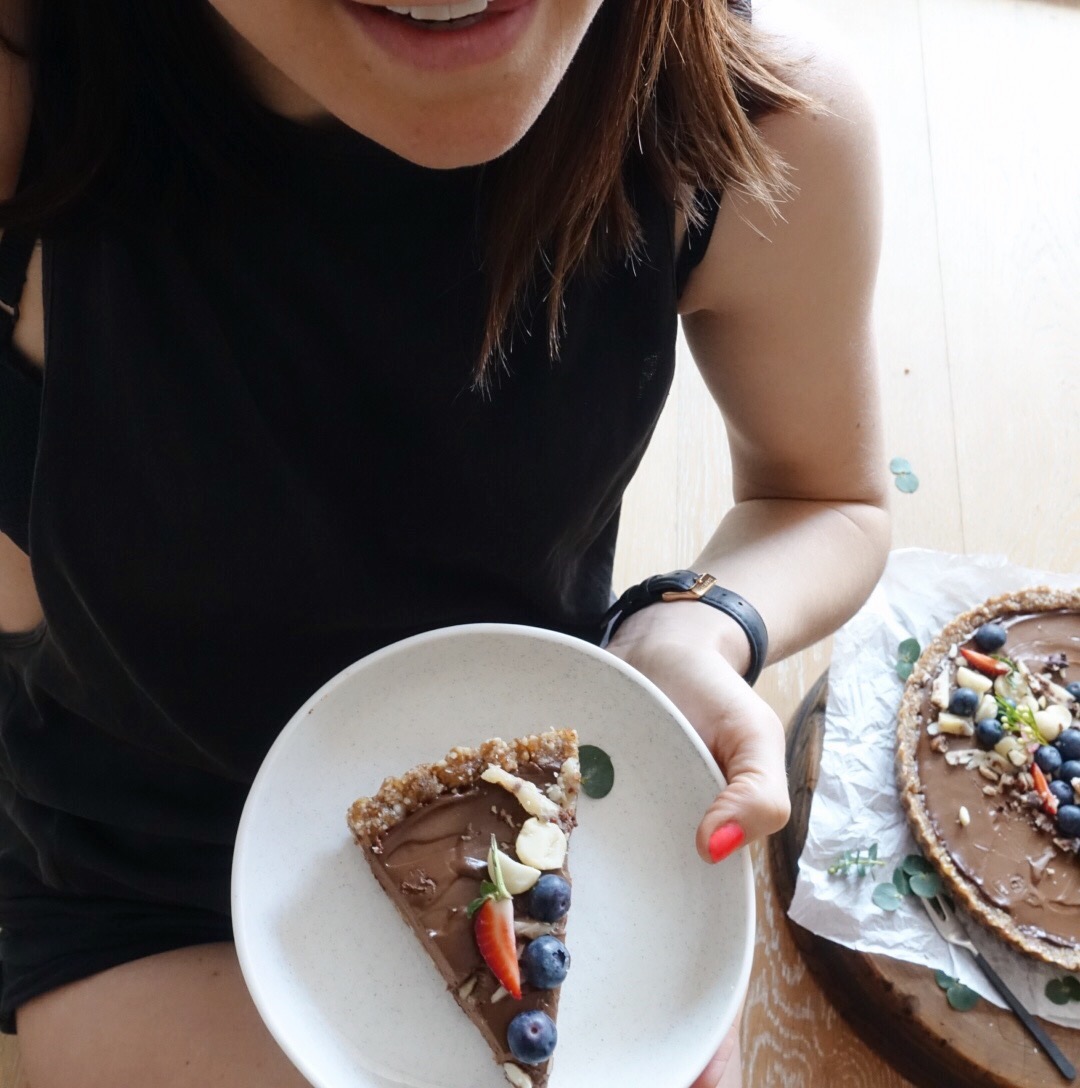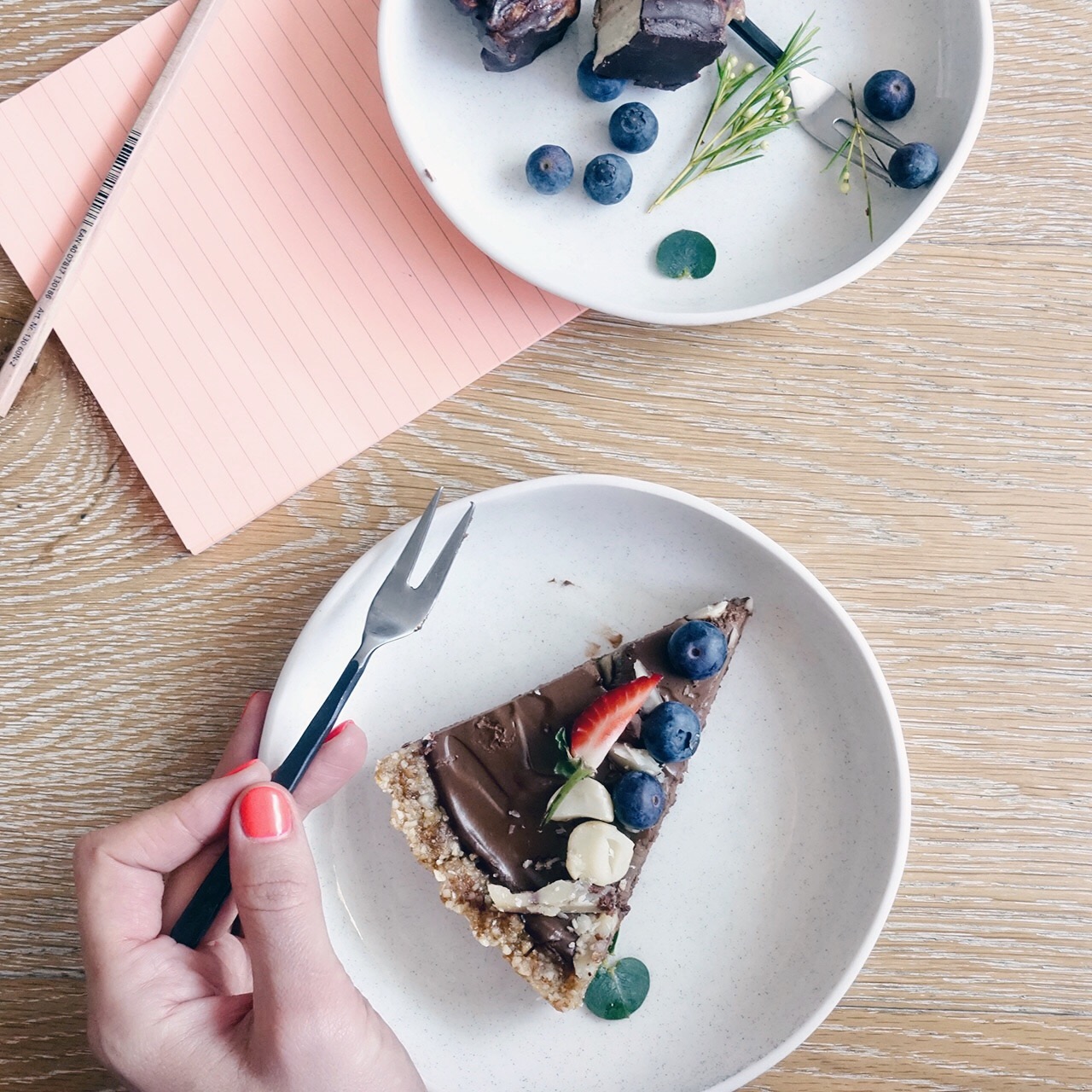 Pomegranate & Hazelnut Torte by Little Bird
Beautiful to look at and insanely delicious and good for you. The perfect dessert to take to a dinner party or to finish a family feast!
Cuisine:
Raw, vegan, gluten-free, diary-free, sugar-free
INGREDIENTS:
HAZELNUT BASE:
1¼ cups dried activated hazelnuts
½ cup dried activated almonds
1½ cup pitted dates
¼ tsp vanilla extract
1 tbsp melted cacao butter
Pinch of salt
1-2 tbsp organic maple syrup (if needed)
CHOCOLATE AVOCADO MOUSSE
2 cups avocado flesg
¾ cup nuts milk (hazelnut, almond or coconut)
¾ cup + 1tbsp cacao powder
½ cup organic maple syrup
½ tsp vanilla extract
2 pinches sea salt
5 tbsp melted coconut oil
2 tbsp melted cacao butter
TOPPING:
½ cup candied hazelnuts or plain dried activated hazelnuts, roughly chopped
⅓ cup chopped raw chocolate bars (I used homemade raw cookies and cream!)
Seeds of ½ pomegranate (I used strawberries and blueberries instead!)
INSTRUCTIONS:
TO MAKE THE BASE:
Blend nuts in food processor until almost a couscous-like texture.
Add dates and blend until well combined and the mixture is slightly sticky.
Add remaining base ingredients, and pulse a few times until combined.
The mixture should hold together well, if not, add 1-2 tablespoons of maple syrup to help it stick together.
Line a 22cm fluted tart tin with plastic wrap, allowing it to hang over the edge, Press base mixture firmly into the tart tin, about 5mm thick, covering the bottom and then the sides of the tin. Set aside.
TO MAKE THE FILLING:
Place all ingredients in a high-speed blender. With the help of a tamper or spatular, blend all ingredients together until a creamy, silky mousse consistency. I tend to blend, stop, scrap, blend, stop, scrap over and over for the best result!
Pour mousse over the base, cover with plastic wrap and chill in the fridge for at least 5 hours.
Garnish with hazelnuts, chopped raw chocolate and pomegranate seeds (or berries!).
This will keep in the fridge for up to one week.