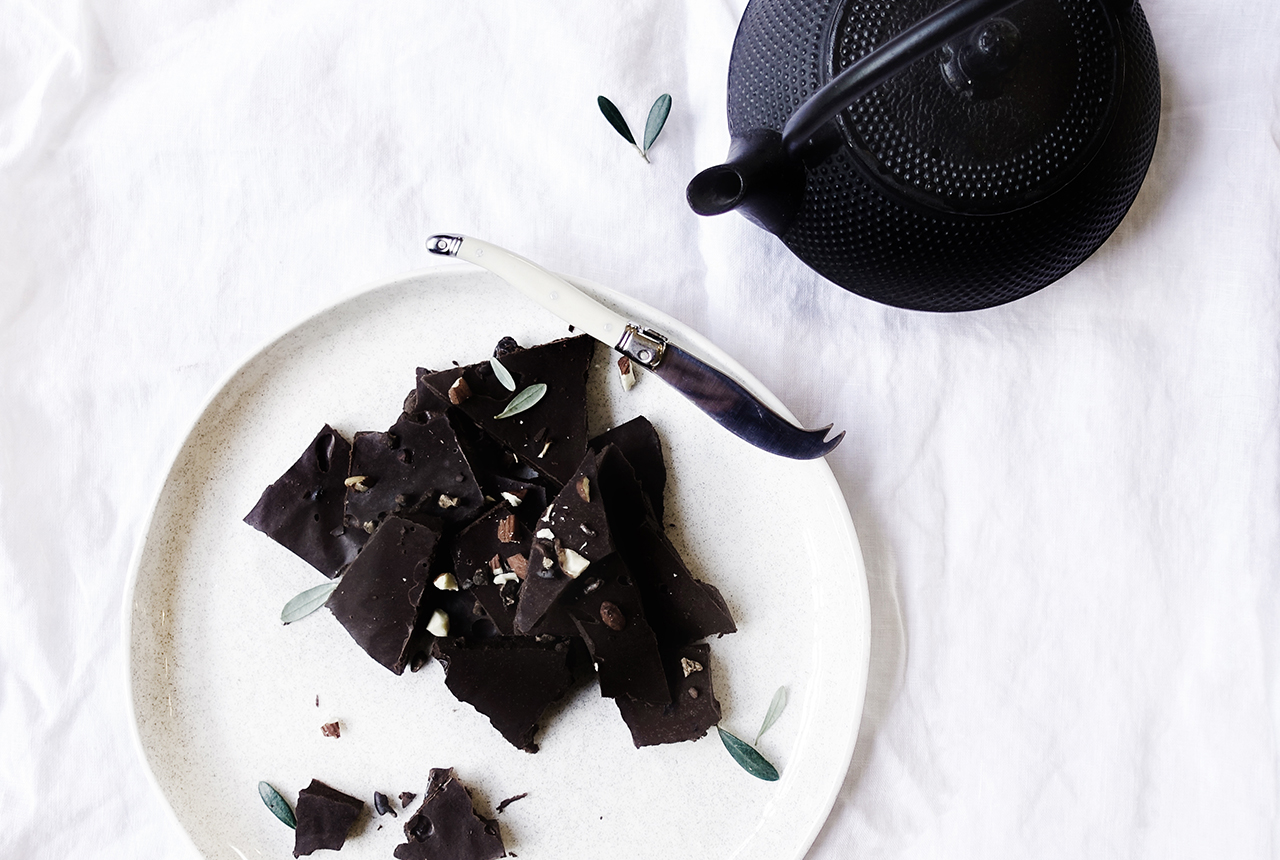 So I have a confession to make. When I was living in Sydney, about 2-3 times a week, I would go to Maloney's Surry Hills and buy 2x Pana Chocolate bars and demolish them – you know, for all the hard work I was doing on my MBA! My two favourite flavours were 'Mint' and "Sour Cherry and Vanilla".
Now that I am in NZ, Pana Chocolate is 30% more expensive and isn't feasible to consume as much as I am used to. What is a girl to do when she is a lil piggy and needs her chocolate fix? Eating normal chocolate is one option, but I totally can't eat that in the quantities I want to without becoming as round as Violet Beauregarde.
Plan B requires making ones own – which turns out to be economical, easy and DELICIOUS!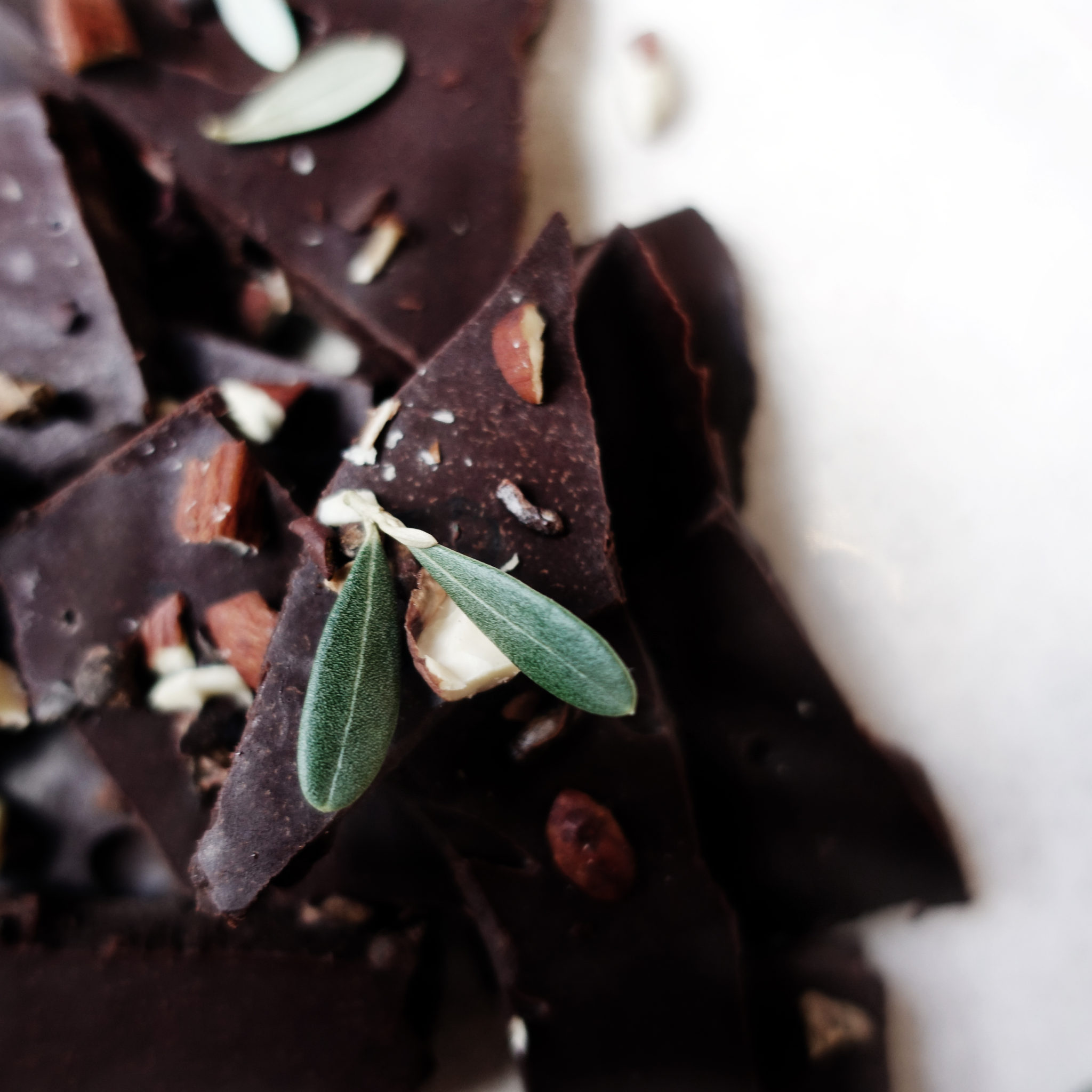 This recipe is fairly flexible, I found all these ingredients at Goodfor in Parnell and Wise Cicada in New Market – the Sour Cherries and Cacao Nibs are Ceres Organics but I am sure there are other brands. The sour cherries are nice chewy nuggets – a great contrast to the crunch of the cacao nibs. If texture is your jam, you're going to enjoy this!
See Also
The cacao butter and coconut oil are also pretty interchangeable – experiment with one or the other and/or using less or one more of the other for different textures.
Best of all, breaking apart the bark requires absolutely NO technique – if you're "presentation challenged" this is a really forgiving recipe. However, if you are on the OCD spectrum, this can be poured into a chocolate mould for perfect symmetrical proportions. Whatever you want to do is ok with me – if in doubt, send me some and I'll taste test.

Raw Sour Cherry & Vanilla Chocolate Bark
A wickedly delicious treat that resembles the real deal - this Sour Cherry and Vanilla Chocolate Bark will satisfy your sweet tooth without the guilt. Nom!
Cuisine:
Vegan, gluten free, refined sugar free, dairy free
INGREDIENTS:
½ cup raw coconut oil
½ cup raw cacao butter
½ cup pure maple syrup or rice syrup
1 teaspoon vanilla paste
1 cup raw cacao powder
¼ tsp Himalayan pink salt
¼ tsp cinnamon
1 cup dried sour cherries, chopped
½ cup cacao nibs
INSTRUCTIONS:
Line a large baking tray with baking paper and set aside.
In a double boiler, gently melt the coconut oil and cacao butter. You can do this by putting a glass bowl over a pot of boiling water.
Remove from heat and add maple syrup and vanilla paste.
Working quickly, add the cacao powder, salt and cinnamon. Mix well.
Add the sour cherries and cacao nibs.
Spread mixture onto the paper-lined baking tray - about 6mm thick.
Place in freezer for 1-2 hours or until set.
Once set, break apart chocolate into pieces of bark.
Store in an airtight container in fridge for 1-2 weeks.