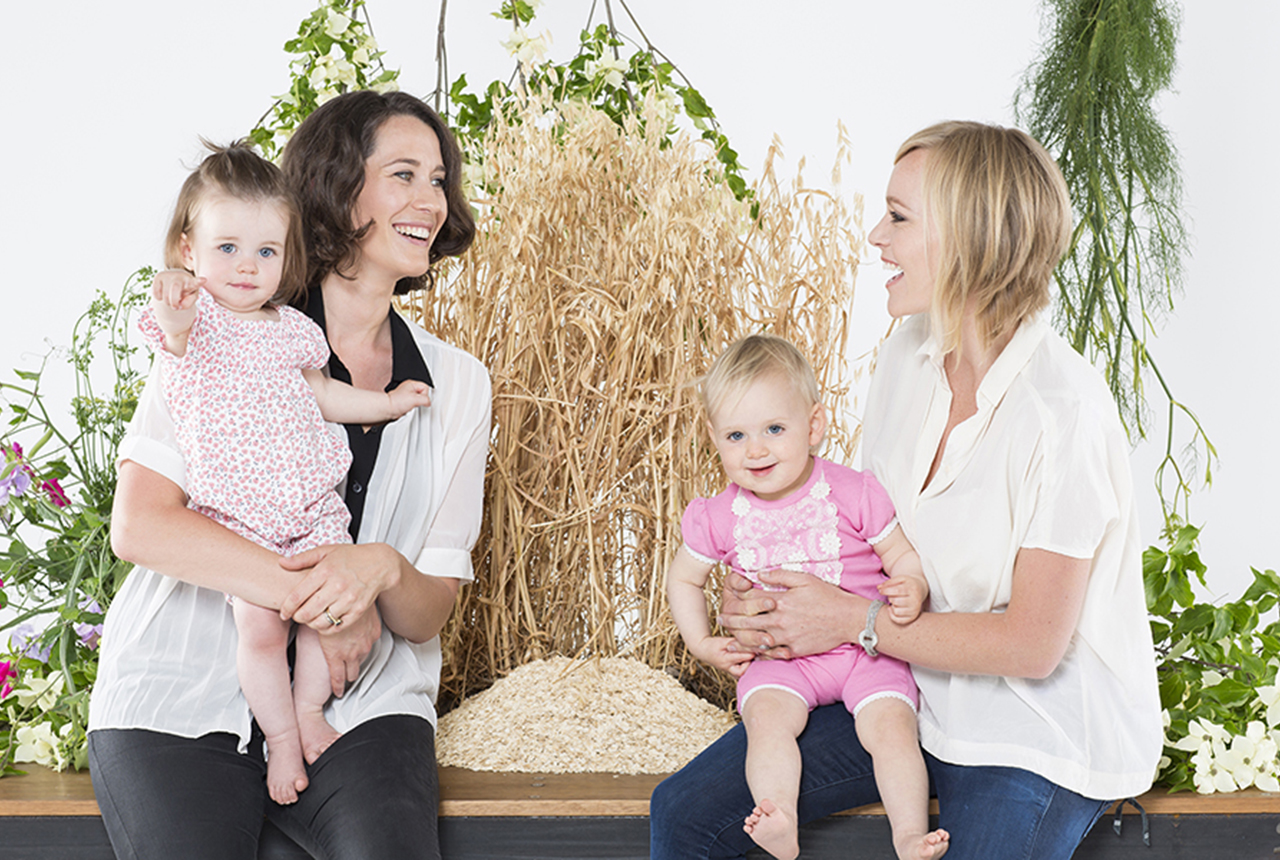 With the clean eating movement in full swing and the increased focus on what you consume while pregnant, you would think that finding suitable treats to consume during pregnancy / breastfeeding would be easy. Fran Fogarty thought not as she struggled to make lactation biscuits from online recipes that contained sugar and other junk. So she (the chef) and her business partner Jo (the nutritionalist), as pictured above, decided to team up and make Melbourne's first healthy and delicious Tanker Toppers and Belly Bump biscuits – dairy free / refined sugar free / egg free cookies that naturally 'fill up your tanks' whilst breastfeeding and support both baby and mum during pregnancy.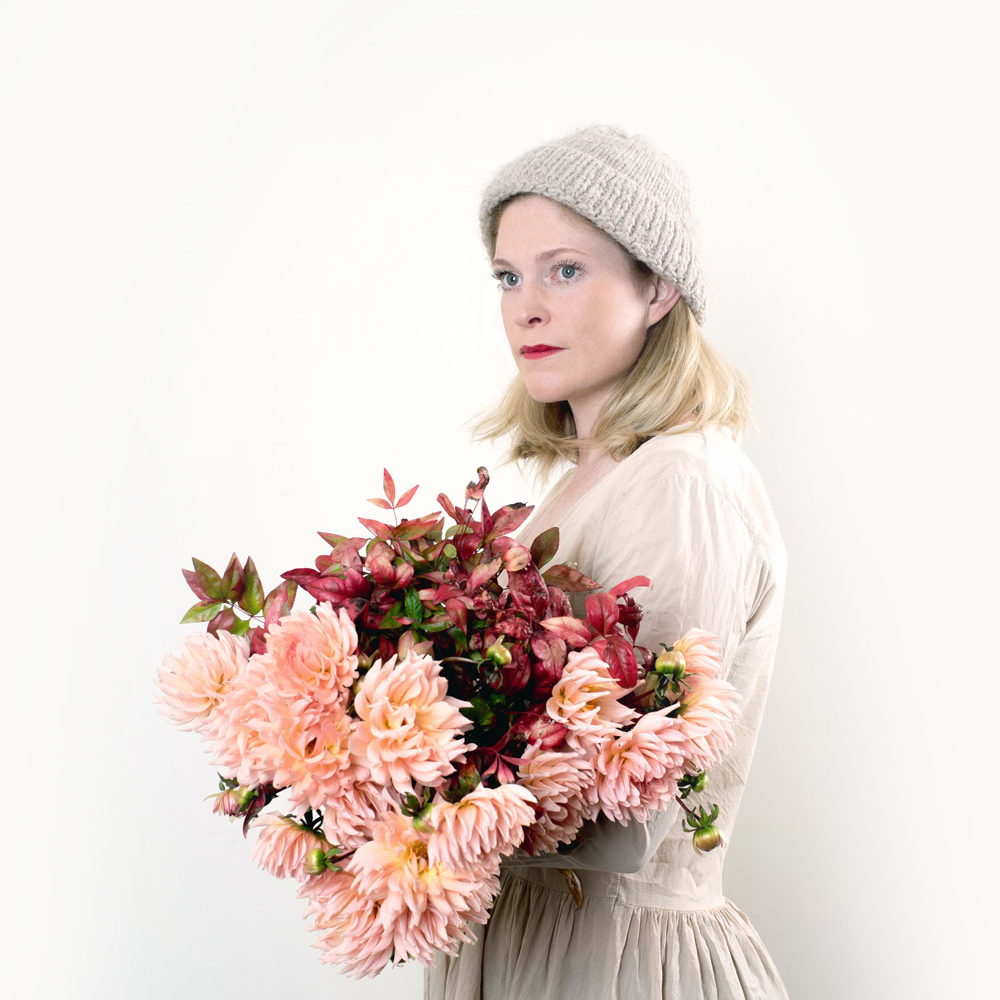 Shortly after Fran & Jo came up with Franjos Kitchen, they brought Kate Watkinson (above) onboard in exchange for 'treat equity' to make Franjos' product look as good as it tastes. The result is a beautifully designed cylinder package that any mum would be proud to have centre stage of her pantry.
Other mothers clearly agree as now they have 26 stockists and orders growing bigger and bigger everyday. Read on to find out how they go started and their advice for success.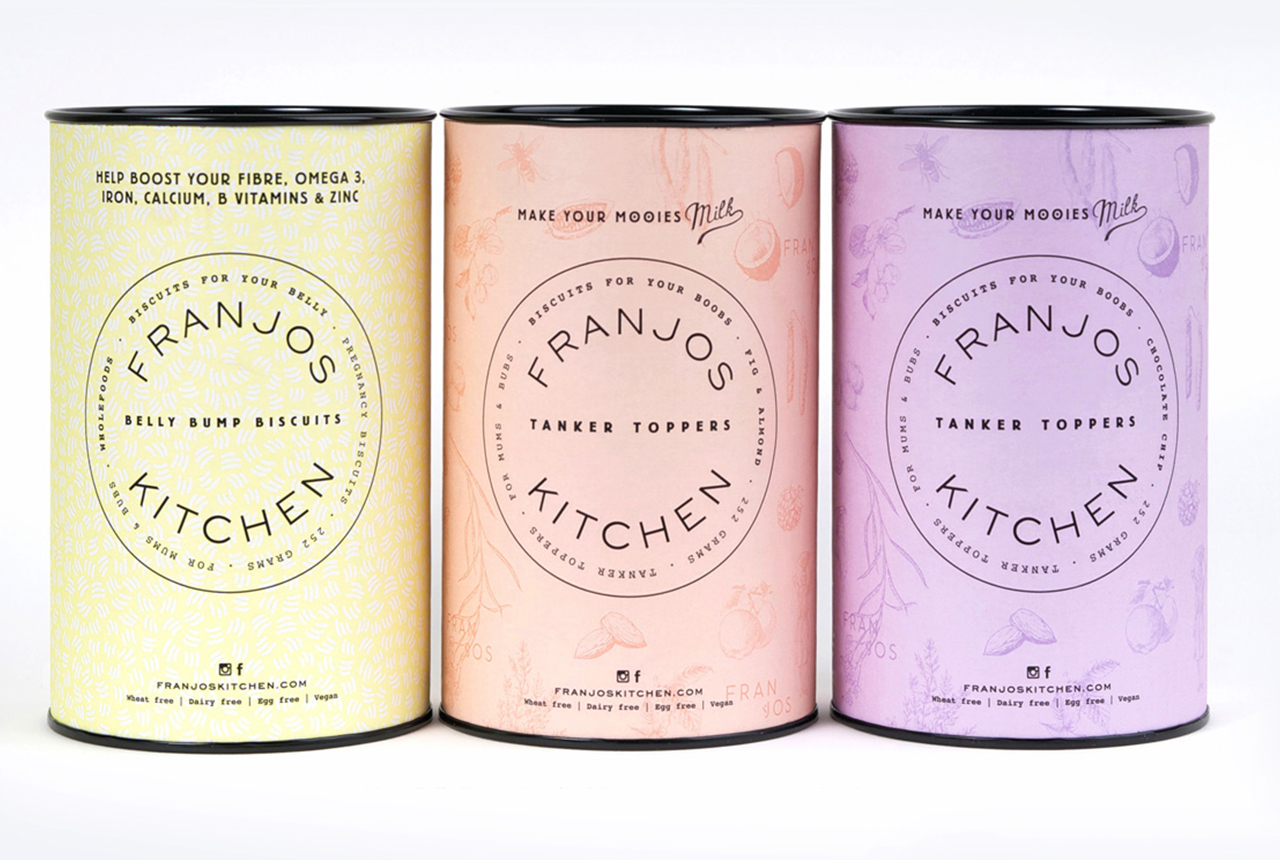 Names: Francesca Fogarty
Ages: 30
Occupations: Lawyer and co-owner Franjos Kitchen
Names: Kate Watkinson
Ages: 31
Occupations: Art director, designer and co-owner Franjos Kitchen
Clicky click: Franjos Kitchen's website, Instagram & Facebook
What did you study and what was your original intended career path?
Fran: I studied Law and Arts (mainly history). I have no idea what my original intended career path was! Probably working in a law firm or being a barrister. Prior to uni I really wanted to be a psychiatrist.
Kate: Graphic Design.
Give us a brief background on your career to date:
Fran: Fresh out of uni I joined a law firm in Christchurch New Zealand. I worked there for 6 months before moving over to Melbourne. Once in Melbourne I joined another law firm where I was handed Witchery and Mimco as clients. After three years as their external lawyer I moved in-house to the Witchery Holdings Group in 2010. The Witchery Holdings Group is now the Country Road Group after a takeover by Country Road in 2012. I am currently Senior Legal Counsel at Country Road Group and about to head off on maternity leave round 2.
On the side I have been a food writer, part-owned a magazine, run pop up restaurants, planned lots of parties and events for my friends and started Franjo's Kitchen, a beautiful food company focusing on new mums.
Kate: I studied a bachelor of Art & Design in Auckland & moved to Melbourne directly after. Getting my first Graphic Design in a studio & working for 7 years before stepping out to freelance.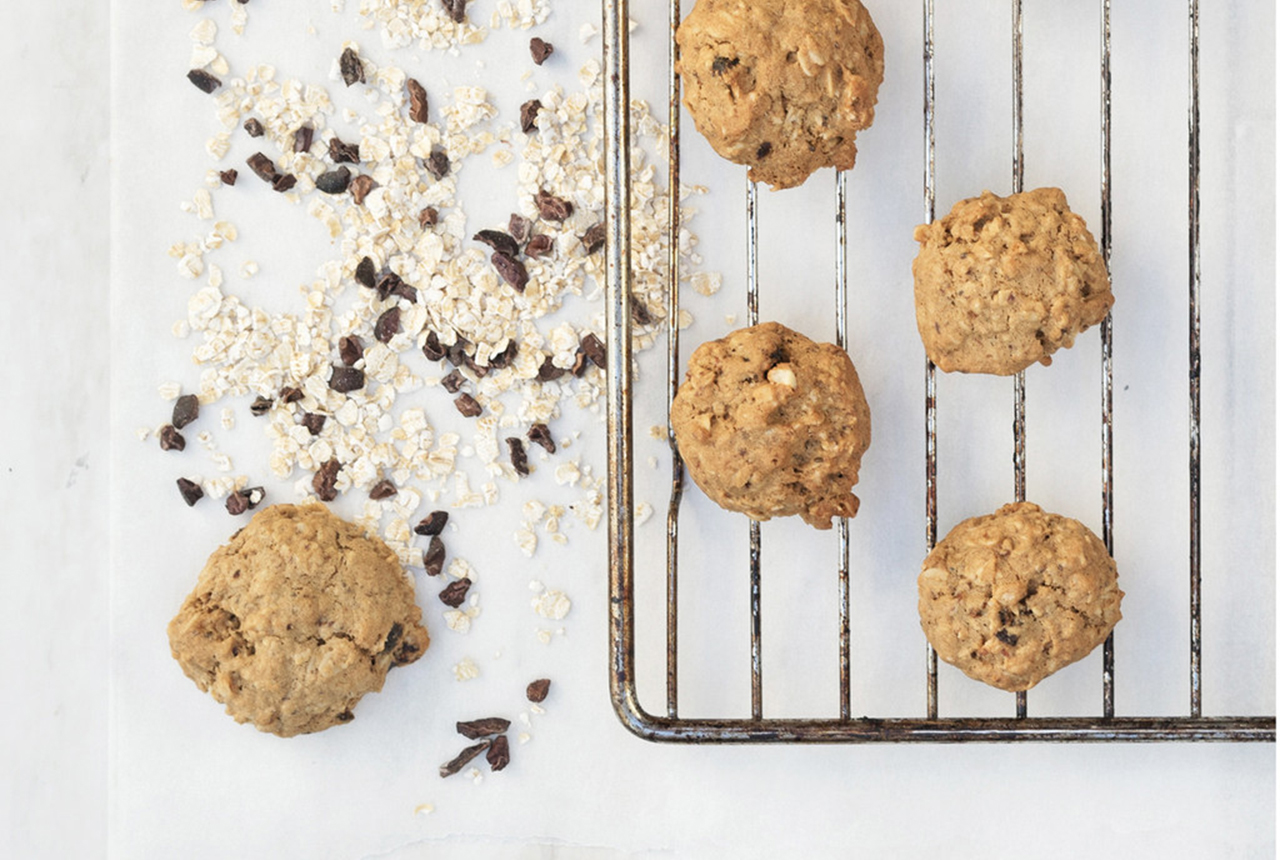 How did Franjos Kitchen come about?
Fran: I've always wanted to own and run my own business and food has been a major passion and focus over the years. I met my business partner Jo on the corner of my street whilst we were both going for a walk with our babies in 2013. Jo was already working on a biscuit company (Kooka's Natural) and I was making lactation biscuits for myself and some local mums.
After meeting Jo and hearing about what she was doing the idea of Franjo's (originally named I know) came to me in the middle of the night and our baby was born!
Kate and I have been friends for years and collaborated on lots of things. Once we had the idea for Franjo's we asked Kate to help us with branding and our website. Kate was so awesome she joined the company and the three of us now run Franjo's Kitchen together.
What is the inspiration behind your Tanker Toppers?
Fran: I was making lactation biscuits for myself whilst breastfeeding my daughter. They were pretty unhealthy and just from a recipe I found on the internet. After meeting Jo and getting the idea for Franjo's Jo had a play around with the recipe and added lots of beautiful naturopath food as medicine ingredients to replace the nasties.
Re the name – that came to me in the middle of the night too and for better or worse it's stuck!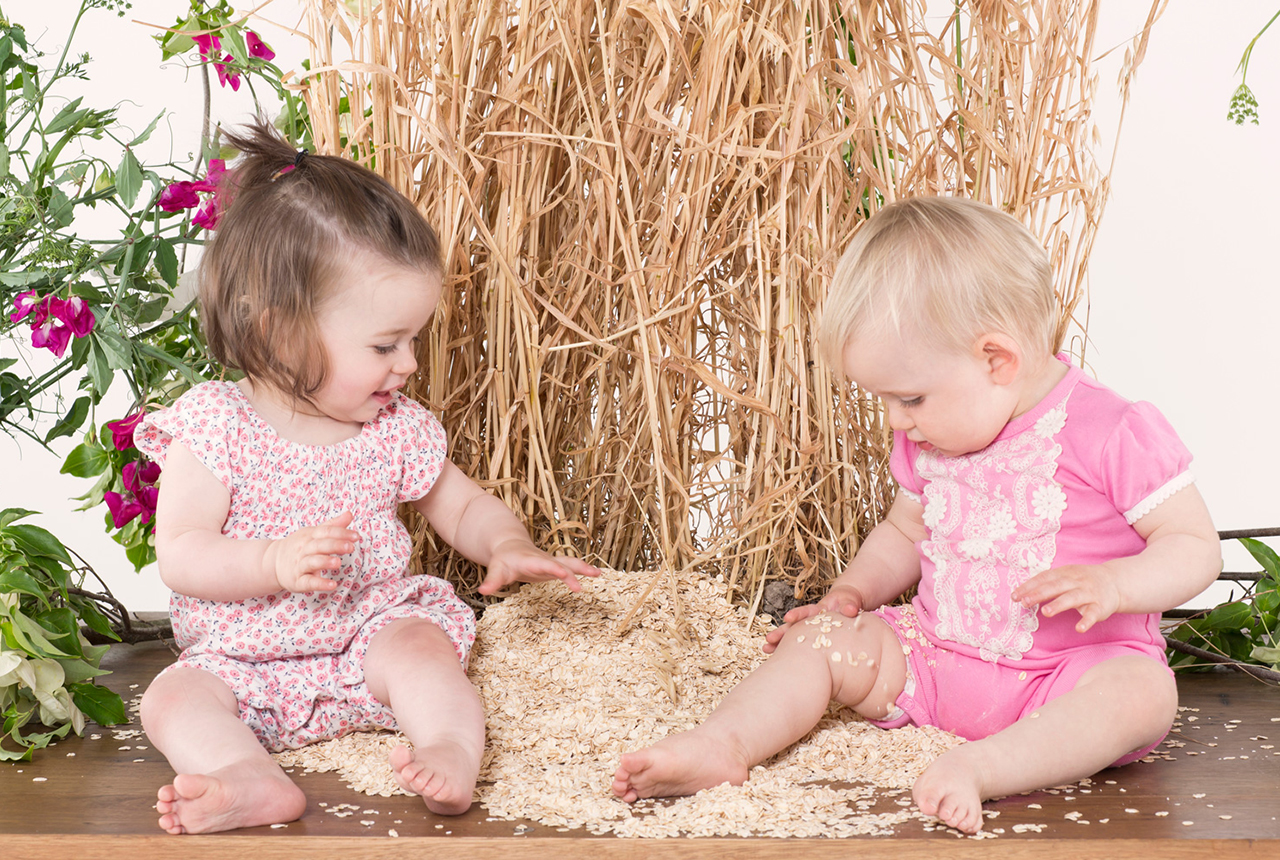 Being both mothers yourself, how have the Tanker Toppers helped your nutrition?
Fran: Well Jo (who has just had twins) is currently devouring our Tanker Toppers to help with her milk supply. I'm pregnant with my second baby so am eating lots of our Belly Bump Biscuits and can't wait to get back into the Tankers. Both lines are such a satisfying snack. They feel like a treat but they are literally packed with ingredients specifically chosen for pregnant and breastfeeding women. Eating them is guilt free. My daughter and husband loves them too and I am more than happy for Phoebs to eat them as I know there is nothing nasty in them and in fact there are lots of great nutrients packed in to help boost her sometimes terrible 2 year old diet.
Kate, tell us a little bit more about your recent pop up restaurant and current collaborations:
Kate: I work across the board with a few different brands. Anything, from furniture to food – beauty & wellness. I love creating a brand & working with photographers to shoot a look & feel for the product. My husband & I are always in the studio shooting for fun too, playing around and seeing what works.
Recently a few friends & I collaborated on a pop up restaurant called Locale Terrain that featured seasonal produce from their garden. We turned a community garden into a fine dining experience. It was as hectic as it was fantastic
Can you talk us through the design process for branding Franjo's Kitchen and coming up with the beautiful cylinders the biscuits are sold in?
Kate: Initially the business was intended for online. So the idea of the cylinder came from mail tubes to keep all the biscuits safe during travel. We also wanted something special for mum over this busy time that they could look forward too & keep in their cupboard forever.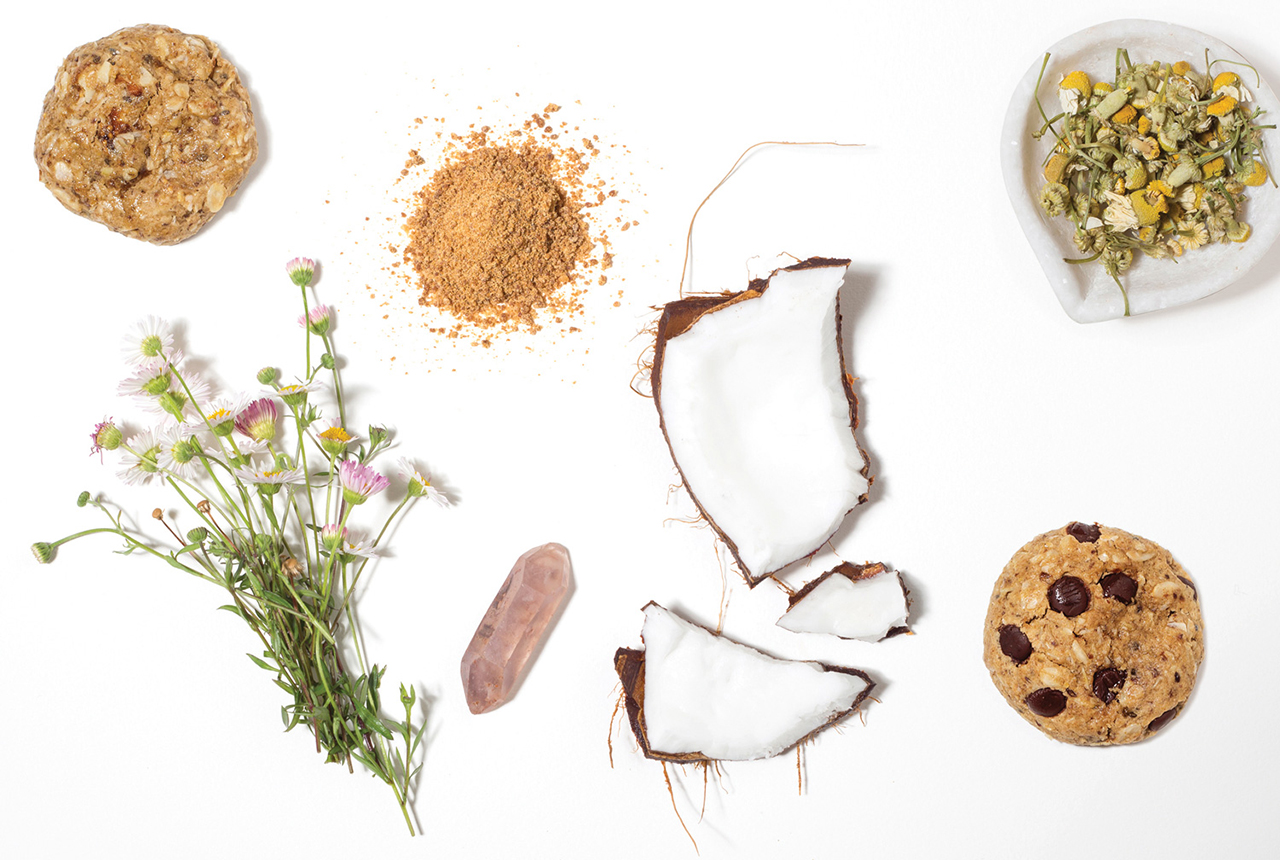 What are some of the most exciting parts of running your own business?
Fran: There is definitely a major thrill in knowing that we are responsible for our own success. The opportunities are only limited by our imagination. It's awesome to be able to apply our skills from past experiences to something that we are passionate about and own. No working for the man here!
Personally I LOVE getting good feedback – there is such a buzz when you know someone loves your product and it's working for them.
Kate: I love seeing it take off. For the first part of the business – it seemed like it was all in our heads, but now when we chat to people & they have heard of us we feel so chuffed – it's pretty exciting!
What has been some of the biggest challenges for you?
Fran: Time! Juggling a family, job and a business isn't for the faint hearted. Also we can doubt ourselves and what we are doing. It's hard to look at the situation objectively sometimes when you are so personally invested.
Kate: Making decisions! It's a constant battle in my head.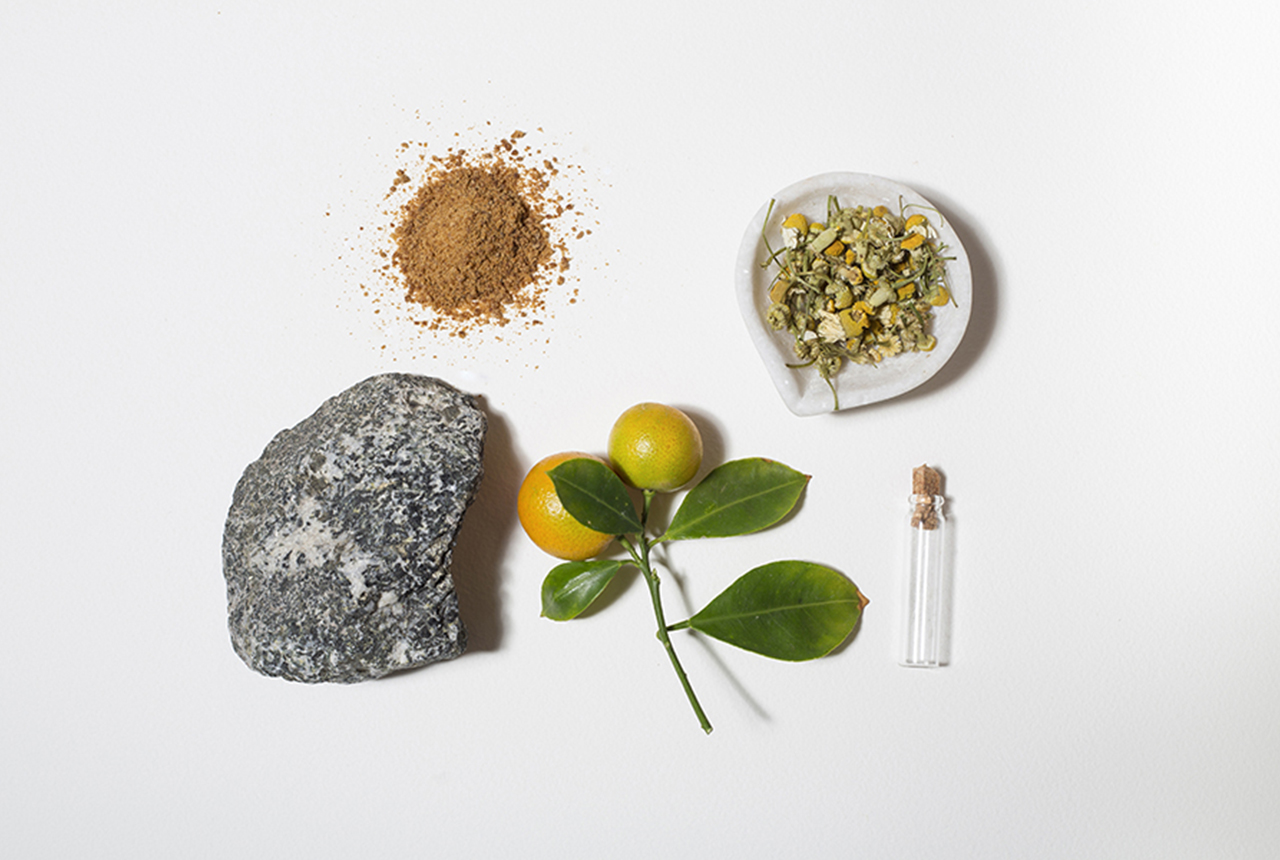 You're now in quite a few stores, how did you go about the process of getting stockists?
Fran: We have predominately been approached by stockists. We also went to Fine Food Australia in September where we picked up lots of our wonderful stockists. We haven't had the time to go out and door knock to try to get new stockists but I can assure you our list of targets is super long. See my comment about time above!
What advice would you give to someone wanting to start their own business?
Fran: Nothing comes quickly or easily. You will hear it time and time again but success takes a lot of time and a lot of hard work. We aren't there yet but we hope to be. Surround yourself with a good team and commit to what you are doing.
Kate: You will have good days and bad days but if you stick to your guns, don't give up easy, have a great product and believe in it, it will always grow.
How do you define success?
Fran: I'm not sure. To me it is feeling at peace and happy with my life. I think it is an ever changing goal post!
Kate: With the stories from all of our Franjo's mums & mums to be. I was at the toddlers & baby show & a mother came up – she told me how much our biscuits had helped her breastfeeding – how full her "tanks" were the next day & how she swore by them. Knowing your product is helping people, that to me is success!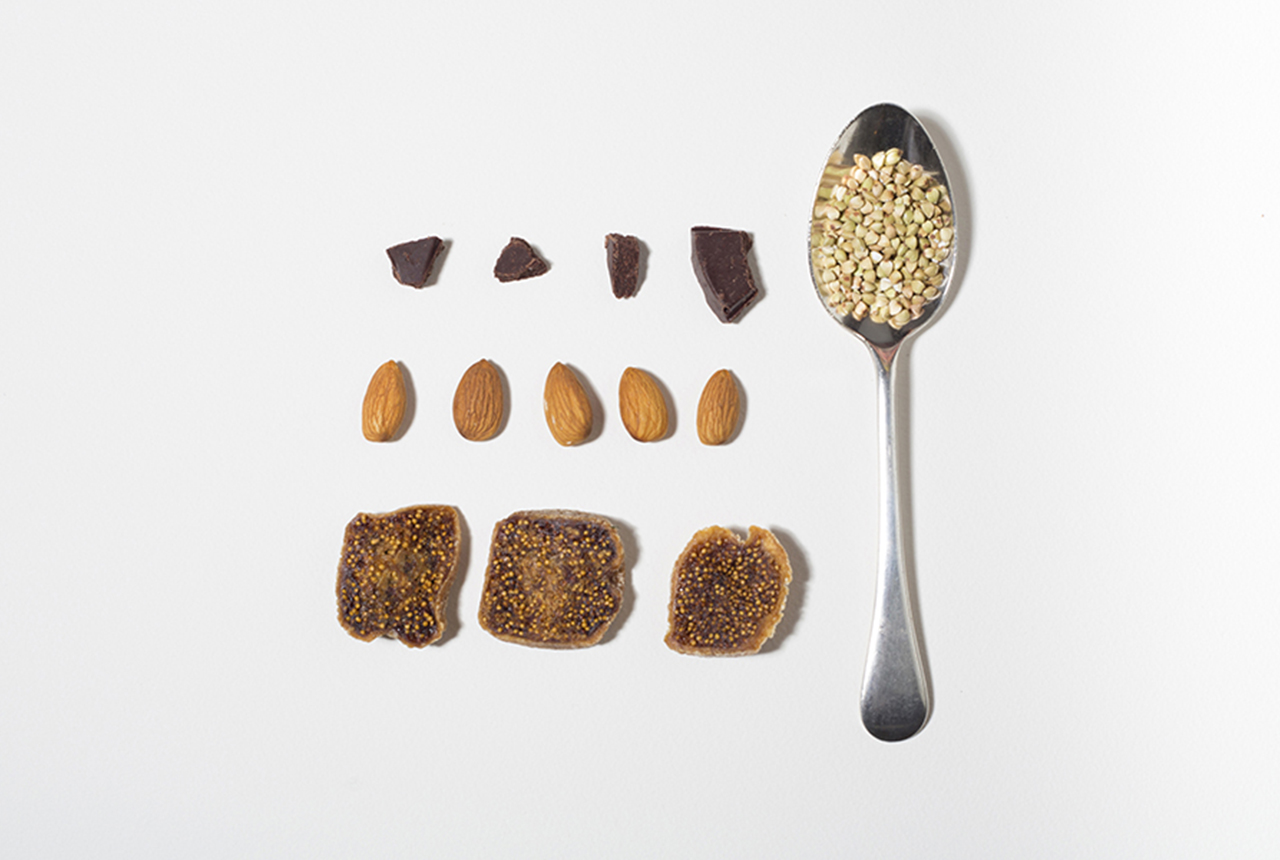 What would you say to your 21 year old self?
Fran: Hmmm probably to stop drinking so much! I loved my 20s and think my 21 year old self was doing alright. I wish I was back there some days!
Actually now that I'm running a business and working in a large corporation I'd say do more maths and finance – you'll need it one day whether you like it or not!
Kate: I would tell myself to put a bet on Green Moon at the Melbourne Cup Races 2012 – but, just like the movie back to the future I am sure it would all go horribly wrong.
Plus – same as Fran – be kind to your liver
What person dead or alive would you invite to a dinner party and why?
Fran: My husband. We don't get enough dates!
Kate: Only one, that's tough. Perhaps Henri Matisse, my all-time favourite painter.