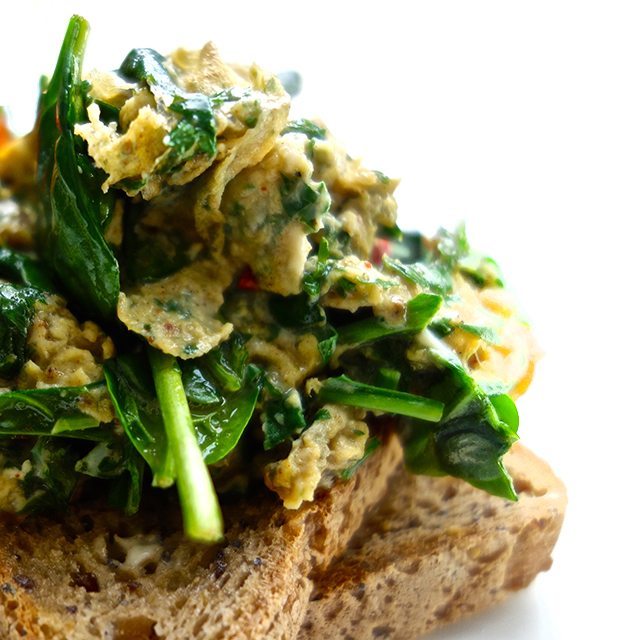 These days Mexican style eggs are everywhere. Usually full of cheese and made with about 10 eggs, they can be a not so healthy choice for breakfast and can leave you feeling like rolling, not lolling out of the cafe. I love chilli in eggs, I think they're best friends! After a bit of a caffeine relapse and a terrible nights sleep I decided I needed something to save my liver. Eggs are a great option for breakfast because they're so quick and easy, and by adding a tonne of greenery, spices and love, you're in for a wonderful morning.
As mentioned in my recipe for the Iced Almond Espresso Thick Shake, too much caffeine can be pretty mean to your body. Because it is a foreign substance, the body deprioritises everything that makes you pretty such as sending good things to your skin and nails, in order to tackle the intruder at the livers door. This is why you might notice coming up to that time of the month, that if you have too much caffeine and alcohol in particular, that your skin can be screaming at you – it's too busy processing those bad guys to get around to the excess hormones floating around.
If you're finding yourself in need of a detox, it doesn't have to be hard, you don't need magic potions and weird juices that cost a bomb, a detox is possible by maximising the input of any leafy greens into your body. Basically, they're green because of the sun making them chlorophyl – this helps our liver. As Dr libby says, it's like eating sunshine!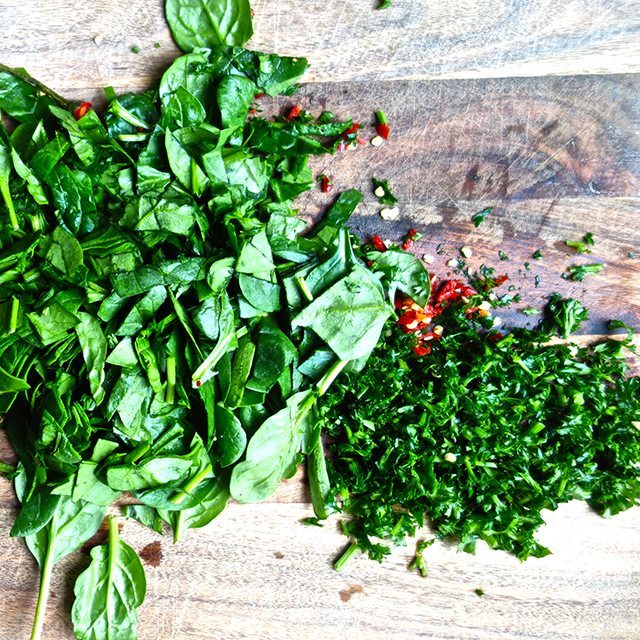 Eat Your Sunshine Detox Mexican Scrambled Eggs
Serves 2
Takes 10-15 minutes or 25 with tomato
Paleo/gluten free if served without bread
Ingredients:
4 eggs
1 chilli, diced
1 large handful parsley, finely diced
1 teaspoon chipotle
1 large handful spinach, chopped as small as you can
Himalayan salt and pepper to taste
1 tomato, quarter (optional)
Oil of choice
To serve:
Grainy toast or bread equivalent (optional)
Organic butter (optional)
See Also
Directions:
Heat a cast iron pan with oil, then grill tomatoes. Be patient enough to let them start to caramelise/brown e.g. about 5 minutes each side. Cook while preparing the eggs.
In a large bowl whisk eggs, chipotle, chilli, salt and pepper – you want the yolks and whites combined but not 100% uniform.
Mix in parsley and spinach.
Remove the tomatoes and set aside.
Wipe the pan if needed, otherwise continue with the eggs.
Turn the heat down at low as it can go. The trick for good eggs is low and slow.
Pour in the eggs and let them settle for a minute.
Gently mix the eggs every 30 seconds or so until set. I like my eggs slightly runny and glossy – not 100% cooked through.
Serve on buttered toast with grilled tomato on the side.