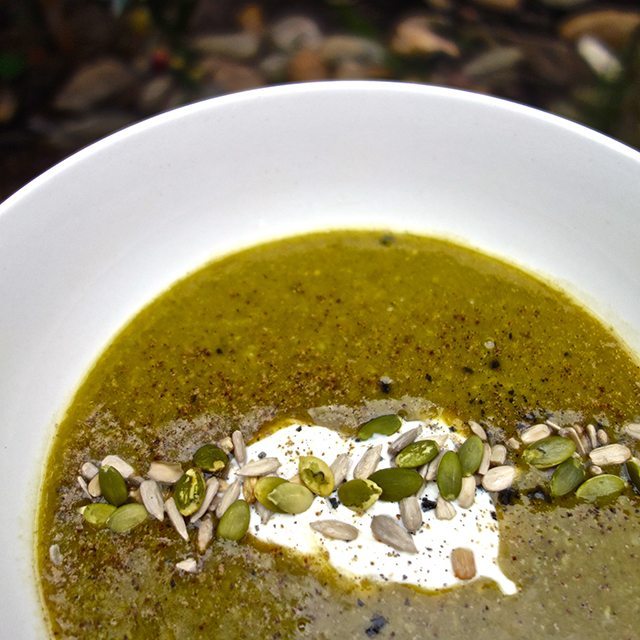 This week I have been focusing on getting as any greens in my diet as possible. Sorry if there are any boys (or girls who don't like talking about these things) reading this, but I try to focus more on this when I know my "lady time" is coming. I find the more greens I eat, the better my liver can process all those extra hormones, and the less "symptoms" I get of it coming on.During the week I find I have the biggest wins or losses when it comes to my diet, as how I set myself up for the week can make or break me. If I have a huge pot of delicious gourmet healthy soup, I can be sure I'm getting a nourishing healthy meal, instead of spending lots of money on food that I can never be 100% sure what's in it. Even gourmet salads can be full of cheese and oils which I don't digest well and aren't helpful for me during this time.
Split peas are a legume full of fibre, 3 B-vitamins and protein – with low levels of fat. All of which is great for liver function. Adding in other vegetables such as carrots, celery, brussels sprouts, baby spinach and parsley, means you have one liver loving pot of sunshine which will keep you sparkling bright.
I tend to make a loaf of My New Roots Life Changing Bread to serve on the side. Alternatively, if you're would rather add more protein, grilled chicken or tofu on top is a perfect accompaniment to this thick soup.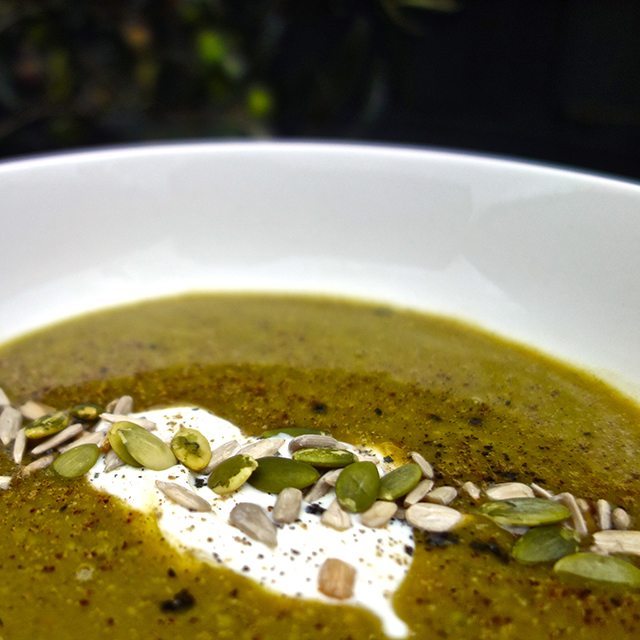 Clean Out Your Liver Green Split Pea Soup
Gluten free, vegan, Paleo (depending on your views on split peas), nut free, totally gourmet and delicious
Time:10 minutes prep, 45 minutes cooking time
Serves 8
Ingredients:
2 carrots, diced
1 onion, diced
2 celery sticks, diced
1 tablespoon oil of choice e.g. coconut oil
1 sprig thyme
1 bay leaf Pinch Himalayan salt
1 cup green split peas
2 litres water
12 brussels sprouts, halved
Large handful parsley
Large handful baby spinach
To serve:
Cracked pepper
Black Lava Salt
Organic Plain Yoghurt (or vegan equivalent)
Directions:
Heat oil on a lower heat in a large pot and add onions, celery and carrot. Sauté on a low heat until soft – 8-10 minutes. Make sure to not brown.
Add leaves from the thyme and sauté a further minute.
Add bay leaf, split peas, water and a pinch of salt. Bring to boil then let simmer for about 1/2 an hour or until the peas are mushy. Be careful not to let it burn.
Add parsley, spinach and brussels sprouts and cook a further 10 minutes.
Remove the bay leaf, cool slightly then blend until smooth using a blend stick, blender or food processor.
Serve with la dollop of organic plain yoghurt lots of cracked pepper  or  black lava salt and a few seeds of your choice.