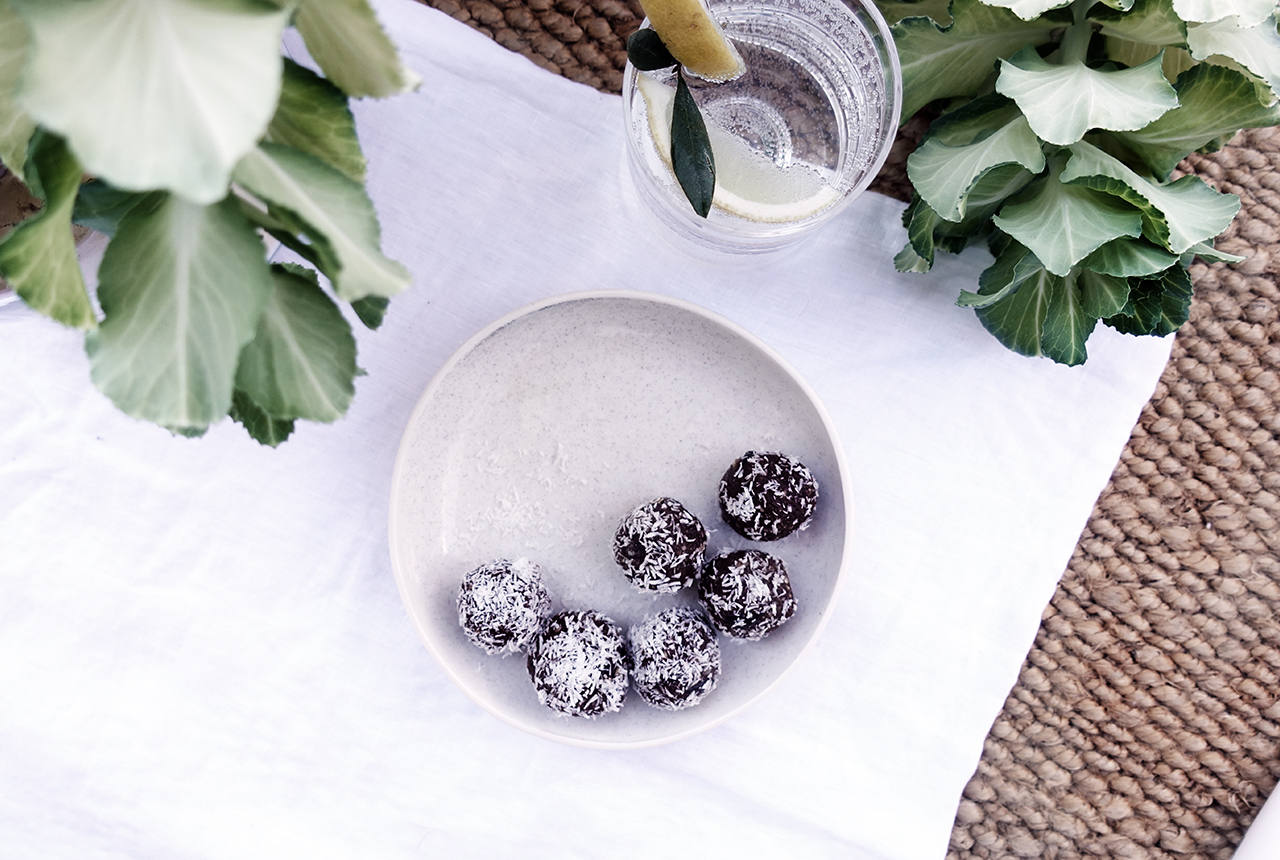 You have probably heard me say it before, but I will say it again, summer bodies are made in winter!
Sone of us are starting a little bit later, being spring and all, but now is better than never.
Now, the above is a bit facetious. I don't believe in diets, they don't work in the long term. I believe in making choices that support you nutritionally, and to be able to prevent the hanger and the 3pm irrefutable mental battle of needing a snack, it is often wise to have something sweet yet healthy on hand (it is also A LOT cheaper!).
If you find yourself eating super lean at getting those sugar cravings, don't afraid to add healthy fats such as coconut oil or avocado. These bliss balls are great for that – full of good fats and high in protein, they are sure to help you get to the end of the workday day without accidentally gnawing on your co-workers. If you are interested in more information on this – I suggest reading Accidentally Overweight by Dr Libby.
My willpower is absolutely appalling, and there are not a lot of places close to me which have healthy choices. So success for me is making sure I have healthy snacks and smoothies ready to go each week. I love sweet things hence the fruit (ok for me as I don't get an upset tummy!), carrots and bliss balls.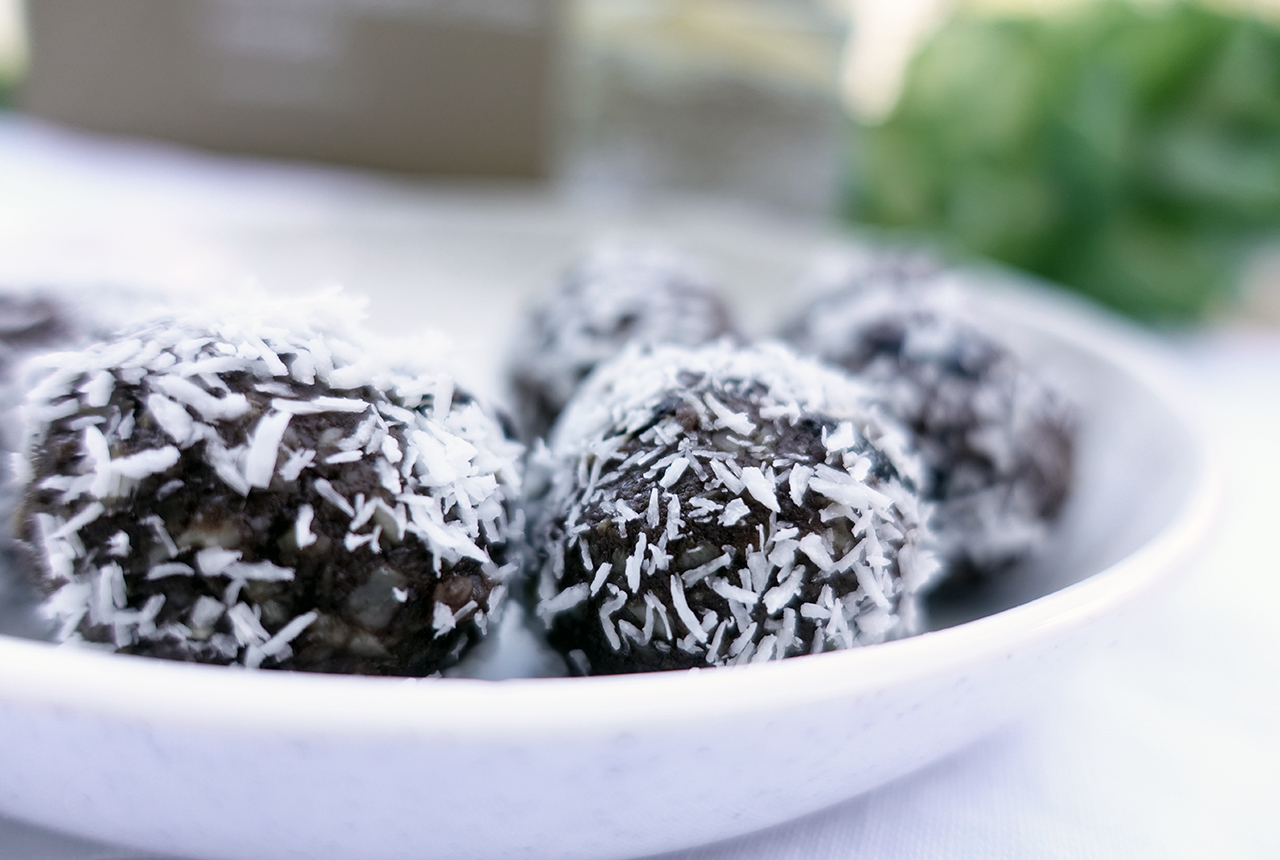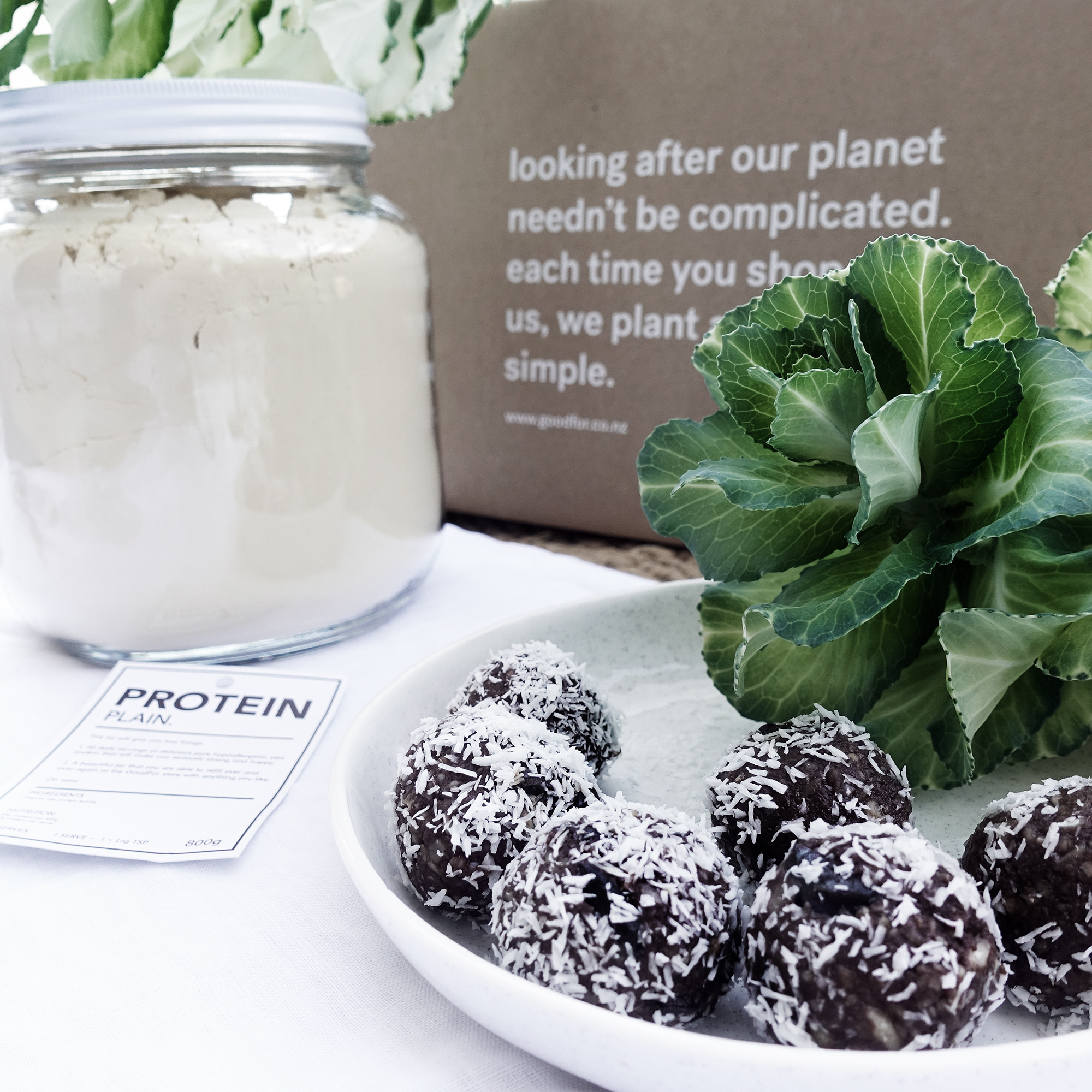 Here is how I am eating at the moment:
Breakfast:
Healthy Chef's Classic Bircher – a delicious mix of oats and chia.
10am Snack:
Antioxidant protein shake – banana, blueberries, spinach and protein powder (my favourite is Goodfor Pea Protein – not sponsored!)
Lunch:
Simple cabbage, cucumber, tomato, avo and chicken salad with oil and vinegar. (For the best chicken in the world, take 1 kilo of chicken tenderloins or thigh (but into similar size as tenderloin), coat in 2 teaspoons smoked paprika, 1 teaspoon cumin, 2 garlic cloves, 1 lug of olive oil, salt and pepper. Coat thoroughly then pan fry until cooked – about 5 minutes each side – do not over cook! Place in a container in the freezer, then every morning grab one and place on your salad – it will be defrosted by lunch!!!).
Afternoon snack:
Fruit (e.g apple or my new favourite, PINEAPPLE)
Carrots (OMG CARROTS)
These Bliss Balls (if I run out of time to make these, rolled dates from the super market also works!)
Almonds, brazil or walnuts.
See Also
Dinner:
Something nom, always changing!
As you can see, I am hardly sitting around starving. LOL.
How do you make sure you keep eating healthy?
x C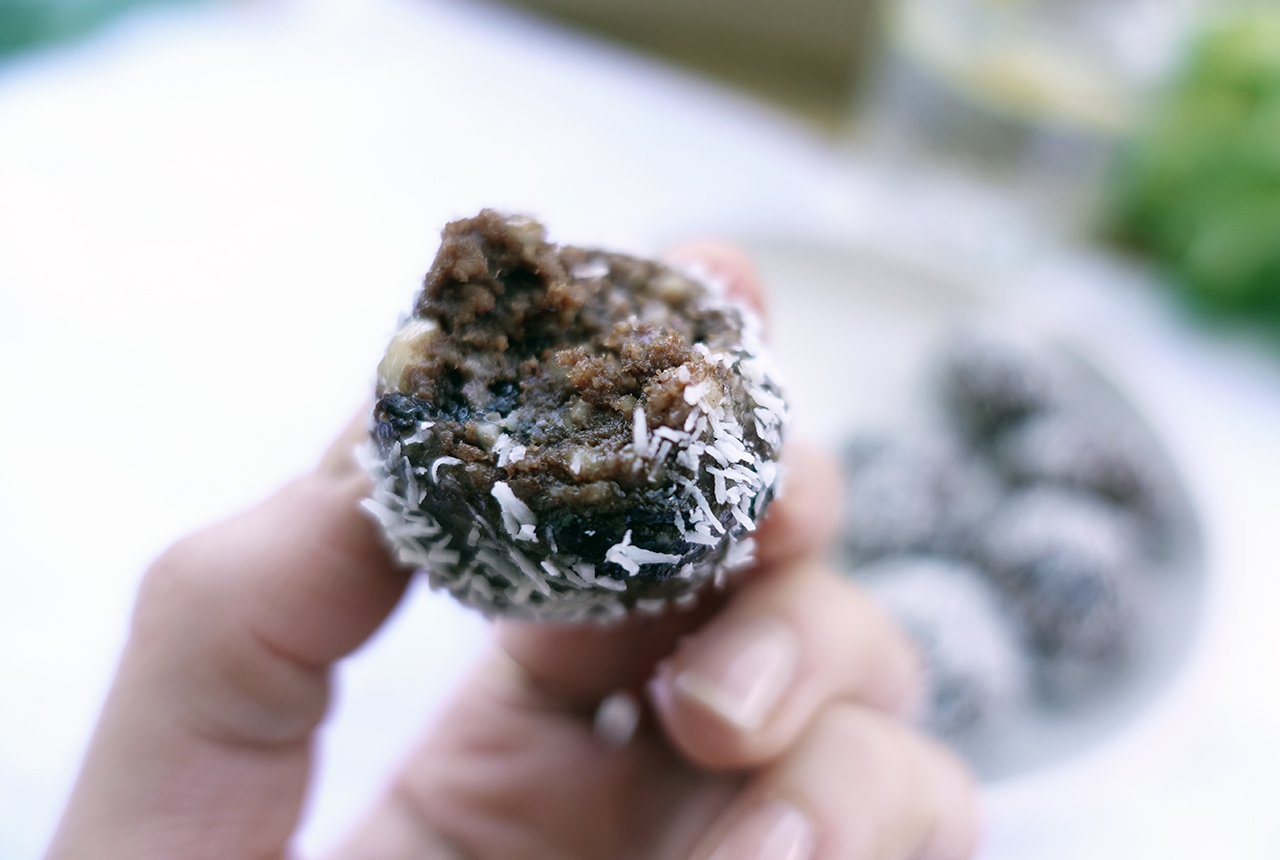 Cherry Right Now! Cacao + Cashew + Cherry Bliss Balls
When you are busy busy busy, having healthy snacks on hand can make of break your wellness plan! These delightful Cacao, Cashew and Cherry Bliss Balls are super simple and full of goodness to support you through your day. Add protein powder to keep you going even longer.
Cuisine:
Healthy, raw, vegan
INGREDIENTS:
3 cups raw cashews, soaked - min half an hour
½ cup dried cherries, chopped
3 medjool dates, soaked - min half an hour
2 tablespoons raw cacao powder
Pinch Himalayan salt
1 tablespoon pea protein powder (optional)
1 tablespoon coconut oil
1 tablespoon pure maple syrup
Desiccated coconut – for rolling
INSTRUCTIONS:
In a high powered blender, blend cashews and medjool dates until smooth. My blender doesn't get things super silky, but a bit of texture works fine.
Add salt, cacao powder, pea protein (if using), coconut oil and maple syrup and use your hands to combine.
Add in cherries.
Using slightly wet hands, roll into balls - it's up to you on what you feel is a good balance between being enough for a snack and making them stretch further! I like them biggish :P.
Roll in coconut.
Store in freezer for up to 2 months.