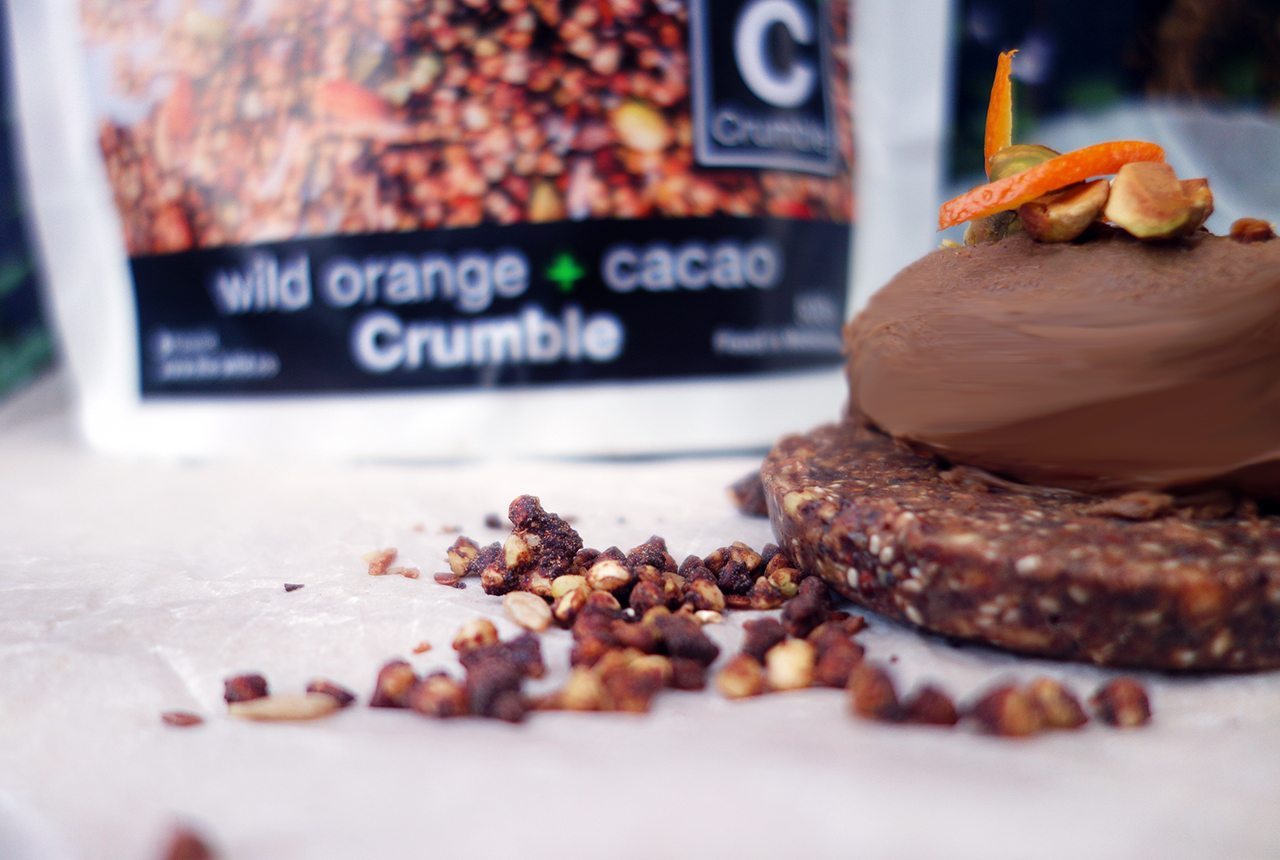 For all of the complete failures I have had with cooking, every now and then something turns out so amazingly perfect that you feel like a mega boss. This was one of those times..
I can't remember the quote exactly, but once I heard Nigella say "I love recipes that are deliciously simple – if I have an idea and it doesn't work out after the second attempt, I know it's not meant to be". And I get that.. I don't always believe in pushing something that isn't working under the guise of "never give up" – I believe more in the path of the least resistance – and for whatever reason, I wanted to make something amazingly special for a friend whose birthday it was who is gluten / dairy / sugar free – and eureka! I surprised myself and delivered..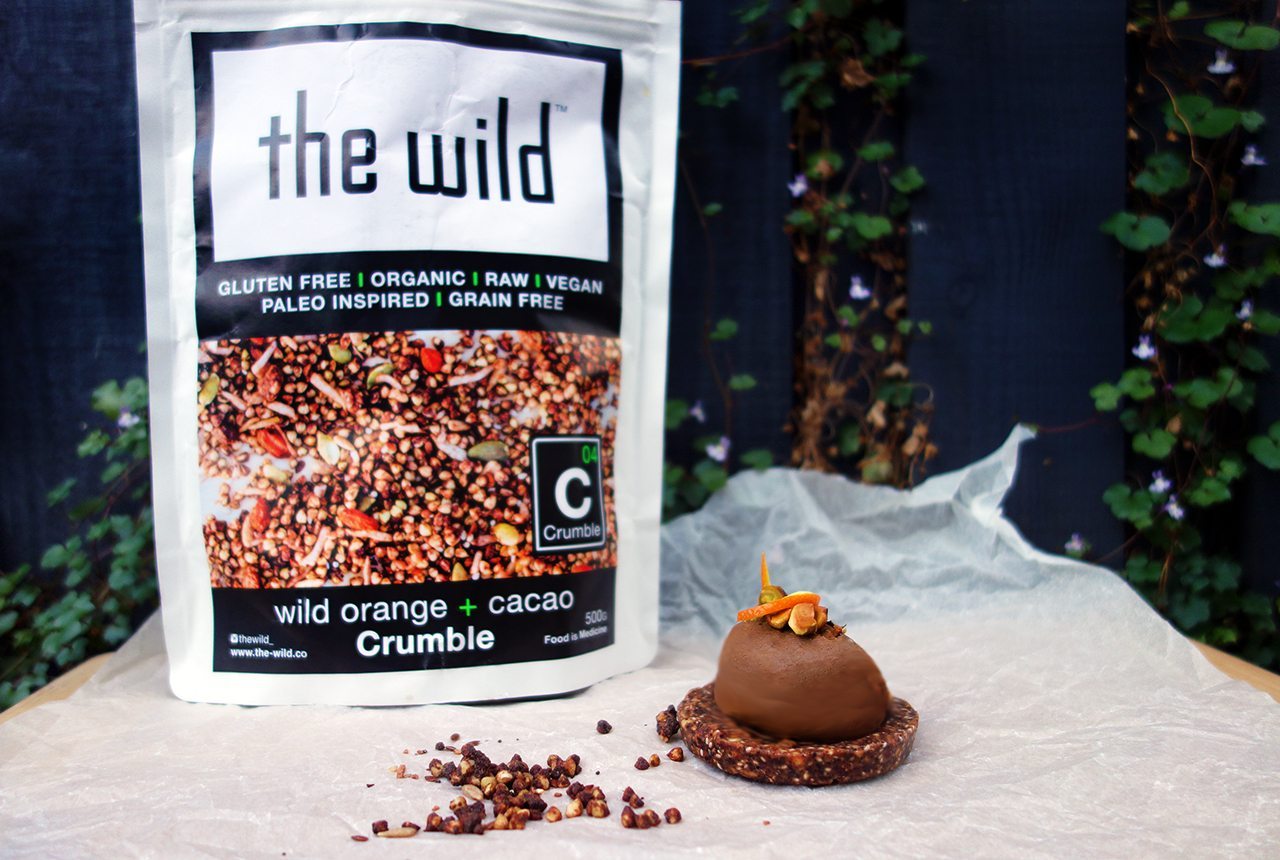 The Wild was founded by two babes, Melisa & Romana, who have literally eaten their way around the world. They love eating clean and turned their passions into a business. Their Wild Orange + Cacao was the base of this recipe and is soooo good textually against the raw avocado mouse that you will be licking the bowl and hiding away any leftovers so you can have last dibs.
Avocado mousse is one of those polarising super food creations that people either love or hate. I think it is phenomenal and can't see what the haters see – if you have never tried it, to me it tastes like the real deal and I think it is all in their heads. The trick is to get a perfectly ripe avocado and then blend it until it is luxuriously smooth then you are in chocolate mousse heaven.
This recipe is raw, full of goodness and lots of superfoods and will leave the biggest of chocolate lovers satisfied.
Mmm.. how good is chocolate and orange together?!
raw orange cacao biscuit & cacao avocado mousse
This recipe is raw, full of goodness and lots of superfoods and will leave the biggest of chocolate lovers satisfied. How good is chocolate and orange together?
Cuisine:
raw, vegan, dairy free, gluten free, refined sugar free
INGREDIENTS:
2 tablespoons cacao butter
1 tablespoon coconut oil, in liquid form
3 tablespoons hulled tahini
3 tablespoons chia seeds
1 cup Wild Orange + Cacao Crumble
⅓ cup maple syrup
3 tablespoons hulled tahini
3 avocados, cut into 2cm cubes
½ cup raw cacao powder
3 tablespoons cacao butter, in liquid form
Pinch Himalayan salt
Orange Zest
Chopped pistachios
INSTRUCTIONS:
Start with the base: Put all ingredients into a big bowl and mix thoroughly.
Press into muffin tray bottoms or similar shaped disks – about 1-1.5cm thick.
Leave to set in the freezer until ready to serve and start the mousse.
Place the avocado into a high speed blender and process until super smooth, I mean really smooth.
Add remaining ingredients into the blender and continue to process. If it's not super smooth yet – keep processing. It's worth it. Trust me. Smooth!
Place into a container and set until hard – overnight is good.
To assemble, take the bases out of the freezer and arrange on a plate.
Using two spoons, quenelle the raw avo mousse onto the top of each one. If you can't quenelle, just keep trying – it's quite fun and not that scary. This was my first attempt. You can do this!
With a peeler, peel off some orange zest and cut a slither approx 3-4mm by 3-5mm in size. Using your fingers, twist it into a curl and place on top.
Sprinkle over chopped pistachios.
Look grrrrl you did it! Now share with yo posse and enjoy!