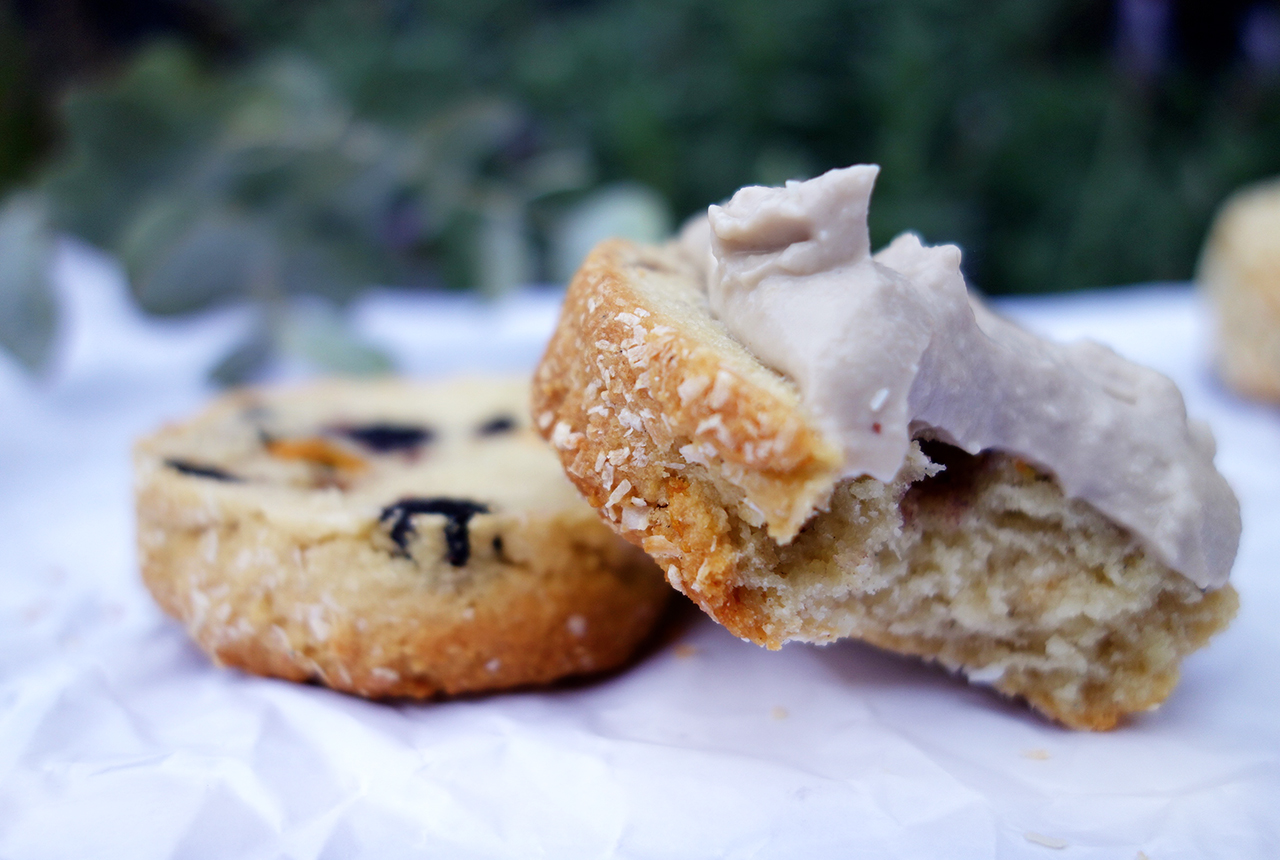 When I first started my clean eating journey one of my friends got me onto Teresa Cutter. Damn gurl. She is amazing. The way she works dem crazy Paleo ingredients is on fleek.
One of my favourite recipes of hers is her Almond + Vanilla Paleo Scones. They are totally easy to make and so god damn gooood. They are the perfect breakfast or snack – dense, satisfying and 100% tasty. My favourite thing to do is make mini versions and serve them at parties.
This is what she says about them "these scones are designed to be gluten and grain free which is perfect for those who are on paleo eating plans as well as for the management of IBS. They are high in complete protein as well as being low GI, so they will fill you up, keep blood sugars steady and help your body repair and recover".
Anyways, last month, I was obsessed with mint. This month, it's orange. I have been dreaming of orange scones and have been dying to make an orange version of the aforementioned recipe. Then I was gifted a box of Madame Flavour tea and was trying to think for the longest time what I could make with it. Well.. tea and scones are long time best friends, and you can't have a scone without cream. So.. why not put the tea in the cream?! Oooooh yeeeeaaah.
See Also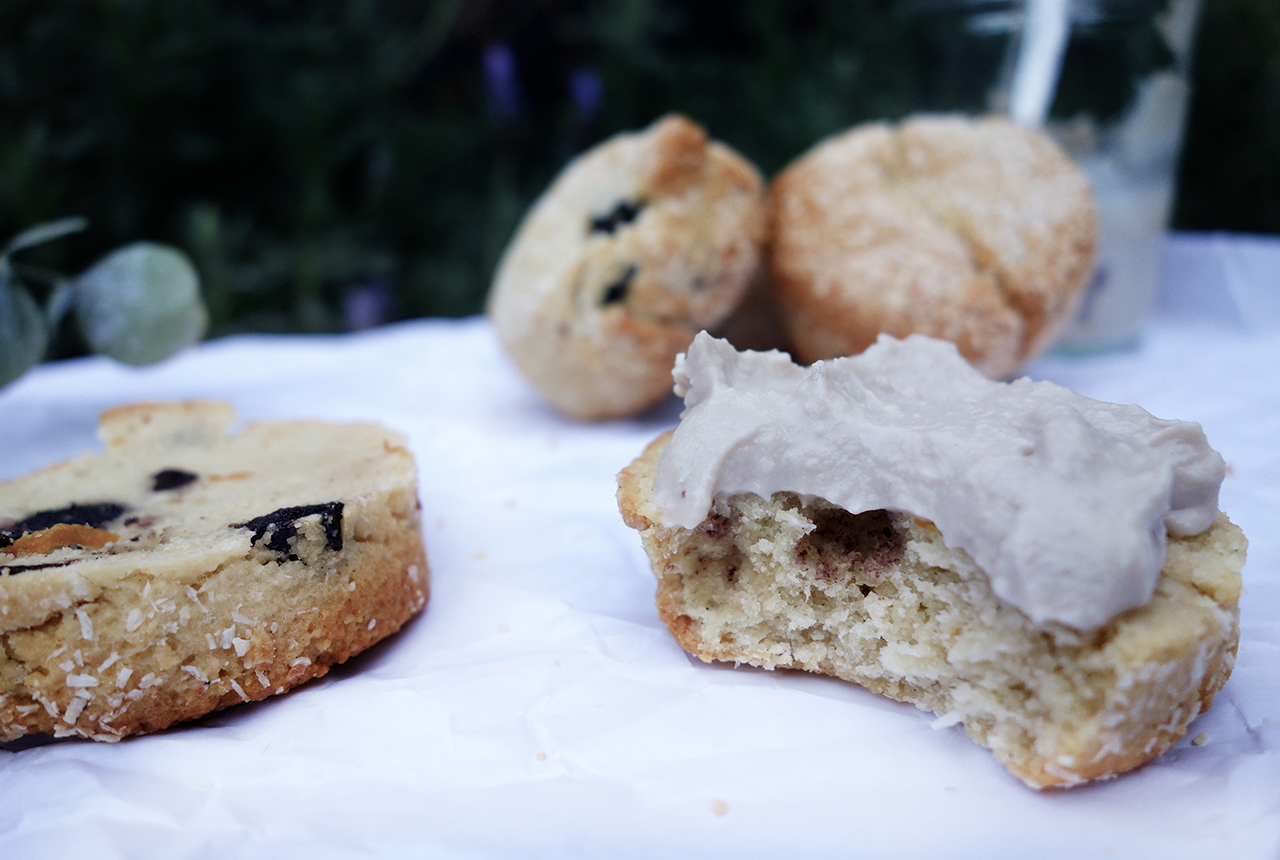 amazingly delicious paleo orange & blueberry almond meal scones with earl grey cashew cream
Gluten, fructose, dairy & grain free paleo orange scones with Madame Flavour Classic Early Grey Tea Cashew Cream.
Eat for:
breakfast, brunch, lunch, dessert
Cuisine:
paleo, dairy free, refined sugar free, gluten free, fructose free, grain free
INGREDIENTS:
1 cup cashews, soaked overnight, rinsed and drained
¼ cup boiling water
1 Madame Flavour earl grey tea bag
2 tablespoons maple syrup
2 tablespoons coconut oil, in liquid form
3 cups almond meal / ground almonds / almond flour
2 teaspoons gluten free baking powder 
or ¾ teaspoon baking soda
¼ cup cold pressed coconut oil
1 heaped tablespoon maple syrup
1 teaspoon vanilla extract or paste
2 organic / free range eggs
Zest of one orange
½ cup freeze dried blueberries
½ cup fine shredded non sweetened coconut.
INSTRUCTIONS:
To make the cashew cream, in the ¼ cup of boiling water, add the Madame Flavour tea bag and brew until strong – about ½ an hour.
Remove the teabag and add along with the rest of the cashew cream ingredients into a blender and blend until super smooth. You might need to stop and scrap down the sides a bit to make sure everything gets blended.
Set in fridge for at least an hour or until thick and start on the scones.
Preheat your oven to 150 C.
Combine almond meal and baking powder.
Add the oil, maple syrup, vanilla and egg.
Mix into a soft dough.
Dust your working surface with a little coconut.
Now these don't raise at all, so make them the shape you want them. So if you want tall scones, use a tall small cookie cutter with a small diameter and fill the cutter to the top.
Otherwise she suggests to take the scone dough and flatten out to 1 cm thick. Cut into rounds and place onto a baking tray.
Bake for 20 – 25 minutes or until golden and cooked through.
Remove from the oven and cool.
Serve alone with Earl Grey Cashew Cream.
Life is good!