Raw Sour Cherry & Vanilla Chocolate Bark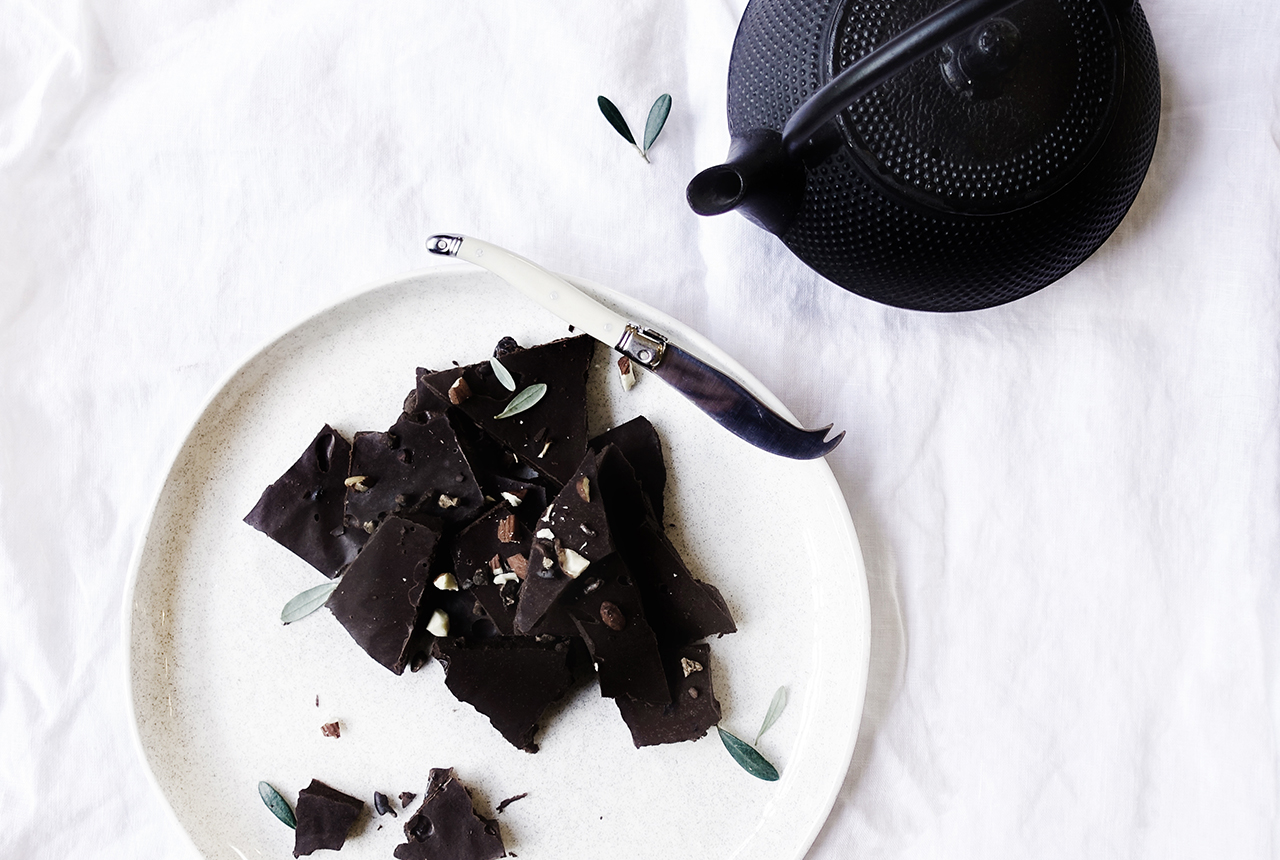 ½ cup raw coconut oil
½ cup raw cacao butter
½ cup pure maple syrup or rice syrup
1 teaspoon vanilla paste
1 cup raw cacao powder
¼ tsp Himalayan pink salt
¼ tsp cinnamon
1 cup dried sour cherries, chopped
½ cup cacao nibs
Line a large baking tray with baking paper and set aside.
In a double boiler, gently melt the coconut oil and cacao butter. You can do this by putting a glass bowl over a pot of boiling water.
Remove from heat and add maple syrup and vanilla paste.
Working quickly, add the cacao powder, salt and cinnamon. Mix well.
Add the sour cherries and cacao nibs.
Spread mixture onto the paper-lined baking tray - about 6mm thick.
Place in freezer for 1-2 hours or until set.
Once set, break apart chocolate into pieces of bark.
Store in an airtight container in fridge for 1-2 weeks.
Recipe by
The Unimpossibles
at https://www.theunimpossibles.com/little-miss-piggys-raw-sour-cherry-vanilla-chocolate-bark/