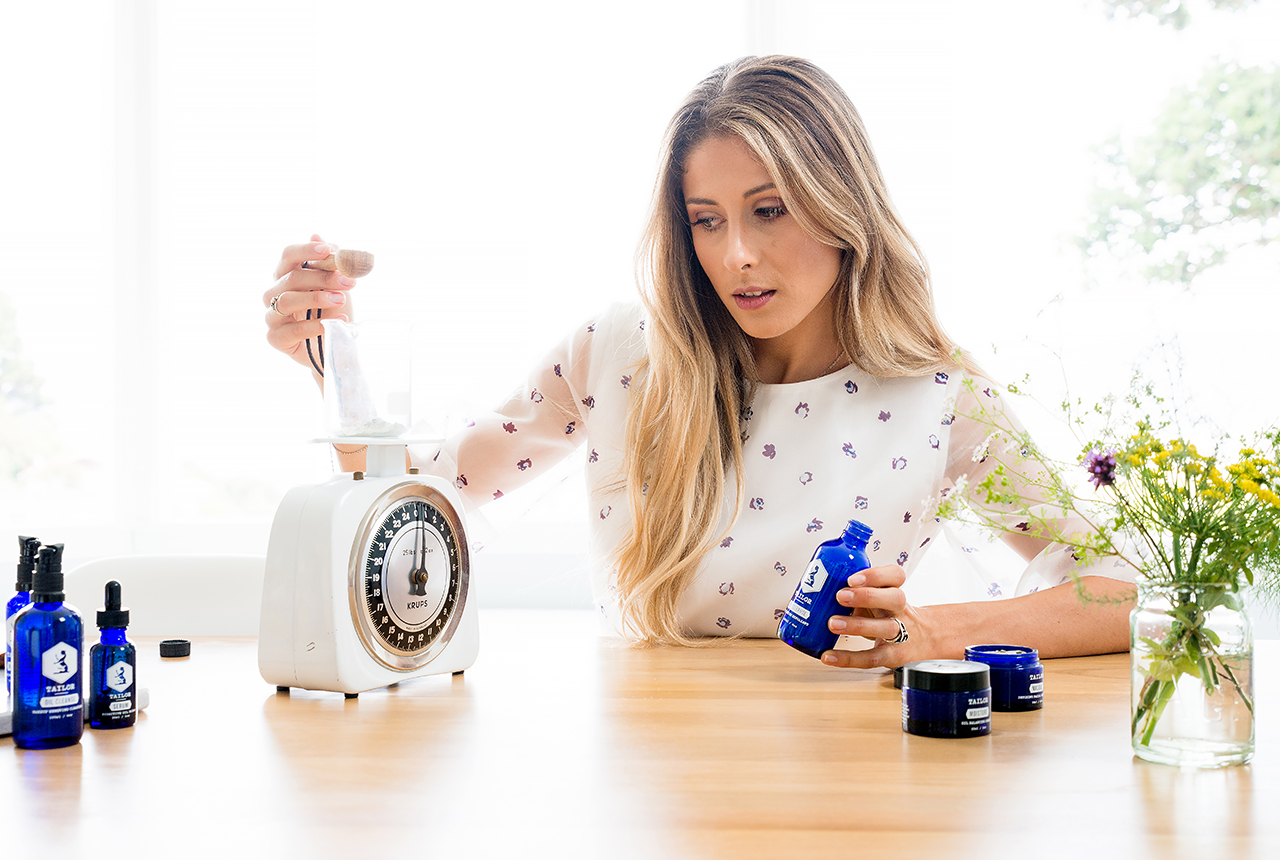 This 28-year-old Wellingtonian Sara Quilter is killing it – after a extensive soul-searching career-hunt working everywhere from California to London, she landed back in her hometown to establish the beautiful and natural skincare range Tailor.
Now a leader in niche beauty products, Sara has grown the business from the ground up with many happy customers up and down the country. Like me, Sara is not an natural aggressive sales person, preferring instead to let the product speak for itself. Find out how her grew her business, typical introvert style, with great advice from legal technicalities, funding a start up and how to get your first stockists.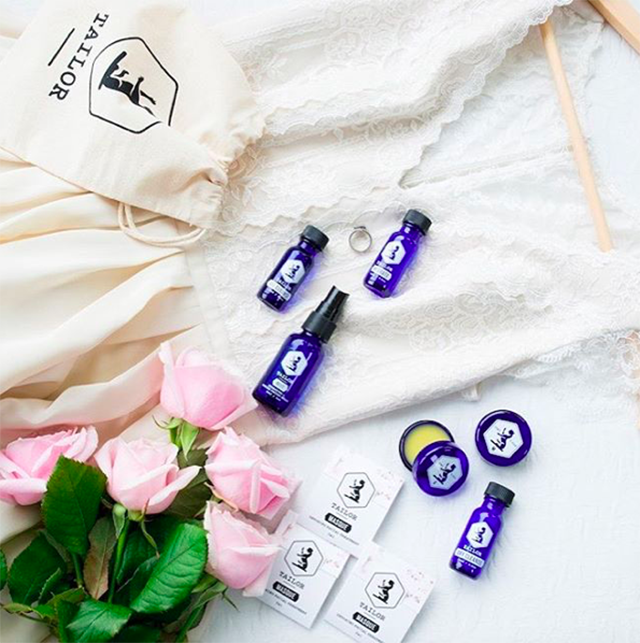 Name: Sara Quilter
Age: 28
Occupation: CEO – Tailor Skincare
Clicky clicky:


  Website: Tailorskincare.co.nz


  Instagram: @TailorSkinCare


    Facebook: @tailor.skin.care
What did you study and what was your original career intention?
My original career intention was to be a ballerina. To this day I have excellent balance on my tip toes, but then I turned 6 and a whole world of possibilities opened up. I went to University and completed a postgraduate degree in Psychology with the intention to go on and become a Clinical Psychologist.
Give us a brief overview of your career so far:
As a child I liked to set up juice stands and sell cordial to any neighbours who passed by. I spent the summer of 2008 on the Gold Coast and decided to purchase a bulk amount of bubbles and worked out that I could make a profit if I sold each container of bubble mixture at $5.00. I'd stand at the top of Cavill Avenue blowing bubbles to attract the kids and parents. It was a great summer business.
After I completed my psychology degree, I moved to London and was a receptionist at Hedleys Humpers a fine arts and antiques shipping company. It was interesting learning about freight logistics plus there would be so many amazing paintings coming through the office from Dali to Monet, Andy Warhol to Picasso.
Moving back to Wellington I had my turn at contact centre life and it was dreadful. Often in life you learn what you want to do by finding out what you don't want to do and working in a contact center is something I never want to do again. So, I moved to California to help an organic fertilizer company launch into the market.
In California I learnt how plants absorb nutrients from the soil and pass them onto us when we eat them and this is when I began to question why it's so important to eat a healthy diet, yet we're putting more and more toxic chemicals onto our body's largest organ – the skin! This lead me to pour out my massive bottle of purple Number 2 toning solution and start from scratch formulating my own skincare products.
Now I run a boutique skin care business called Tailor Skincare. We've got 8 products with a 9th launching in June. This product is going to be a game changer because it's got two key ingredients, one is made with probiotics and the other is rooted in soil science.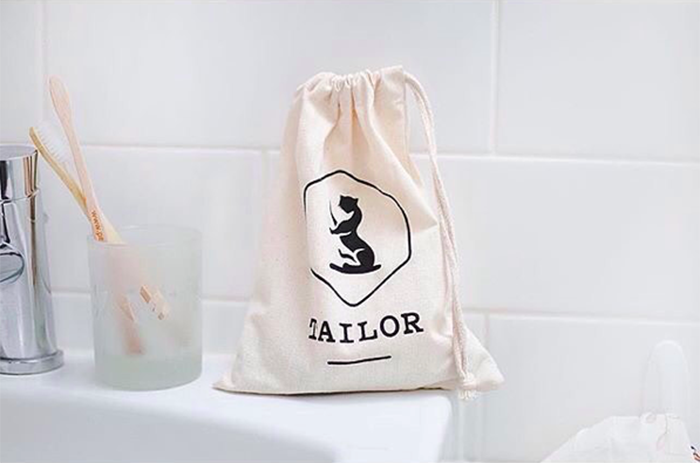 You have had great success so far, how did you go about the process of getting your name out there, especially when this kind of skin care is so niche in NZ?
It isn't always easy. In the beginning finding customers beyond my friends and family was like finding a diamond in the rough: they're rare, hard to find and extremely valuable. When I found these customers I made a list and kept them up to date with what was going on at Tailor Skincare by providing them with interesting content. Facebook and Instagram have also helped me to connect with these audiences. I really don't know how I would have grown my business without social media because I'm not your traditional sales person type. I don't really like approaching people to sell them a product even though I stand behind my products 100%. I'd just rather they approach me on their own accord, then I'll happily chat away.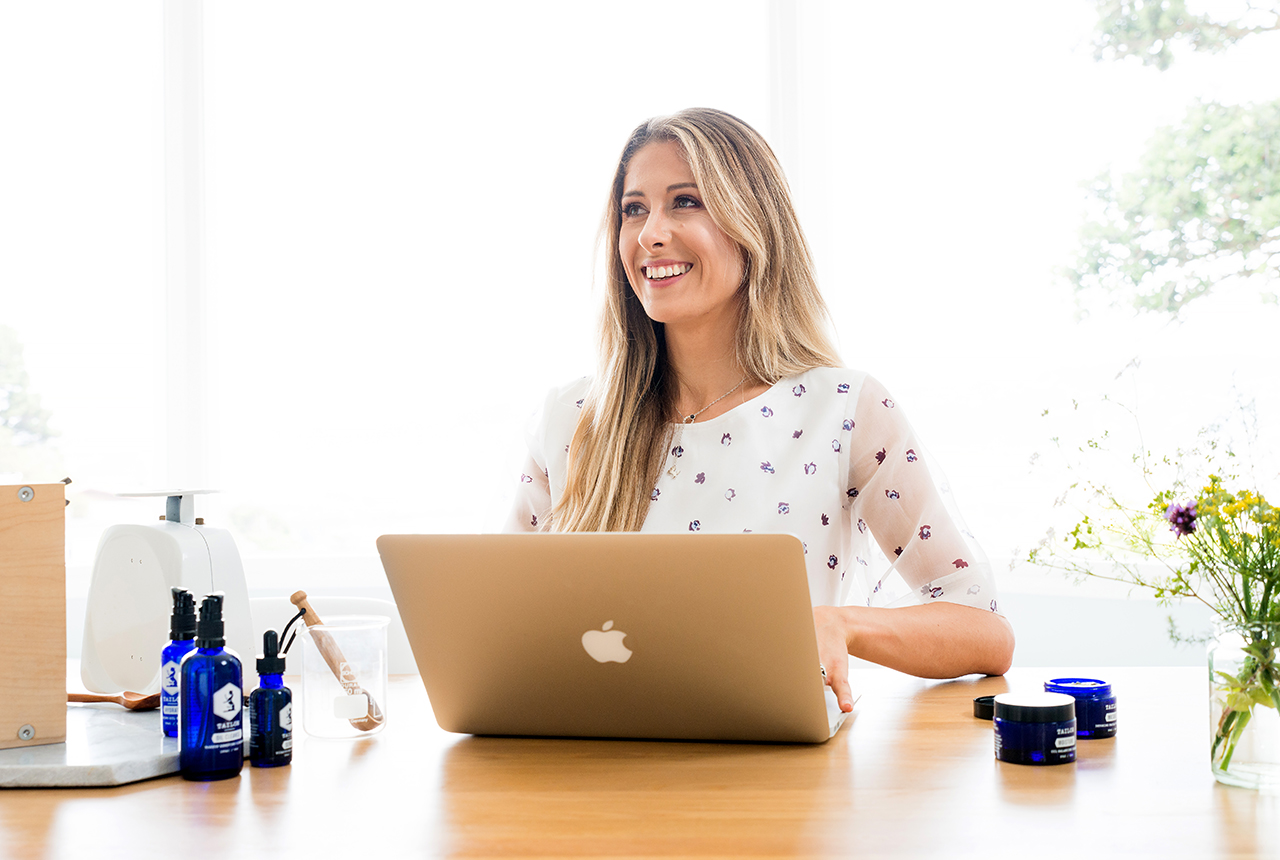 Cashflow is everything in startups, how did you finance your business?
After moving back from California I took a job as a support worker helping adults with special needs like Down Syndrome and Autism. I'd take my clients out into the community and support them when grocery shopping, visiting friends and family, and also I'd be there in their home to cook dinner and would also do sleepover duties as they needed 24/7 support. I loved my clients, but had a lot of spare time so I this is when I started Tailor Skincare on the side and used the minimum wage salary from this role to fund the business. I went into business with the intention of growing sustainably and bootstrapping – 4 years on it seems to be working quite well.
What are your most important wellbeing tips?
1. Be nice to yourself. Because happy girls are the prettiest and if you've got to hang out with you 24/7.
2.  Yoga, even if you do 3 sun salutations a day. Just do it!
3. Tailor Oil Cleanse is my best buddy not only because it removes makeup but because it can be used as a facial massage oil to release tension in your face and help reduce puffy under-eye bags and swollen glands.
What are some of your favourite business apps?
I'm obsessed with ASANA – it's a free project management app which keeps my inner list writer very happy.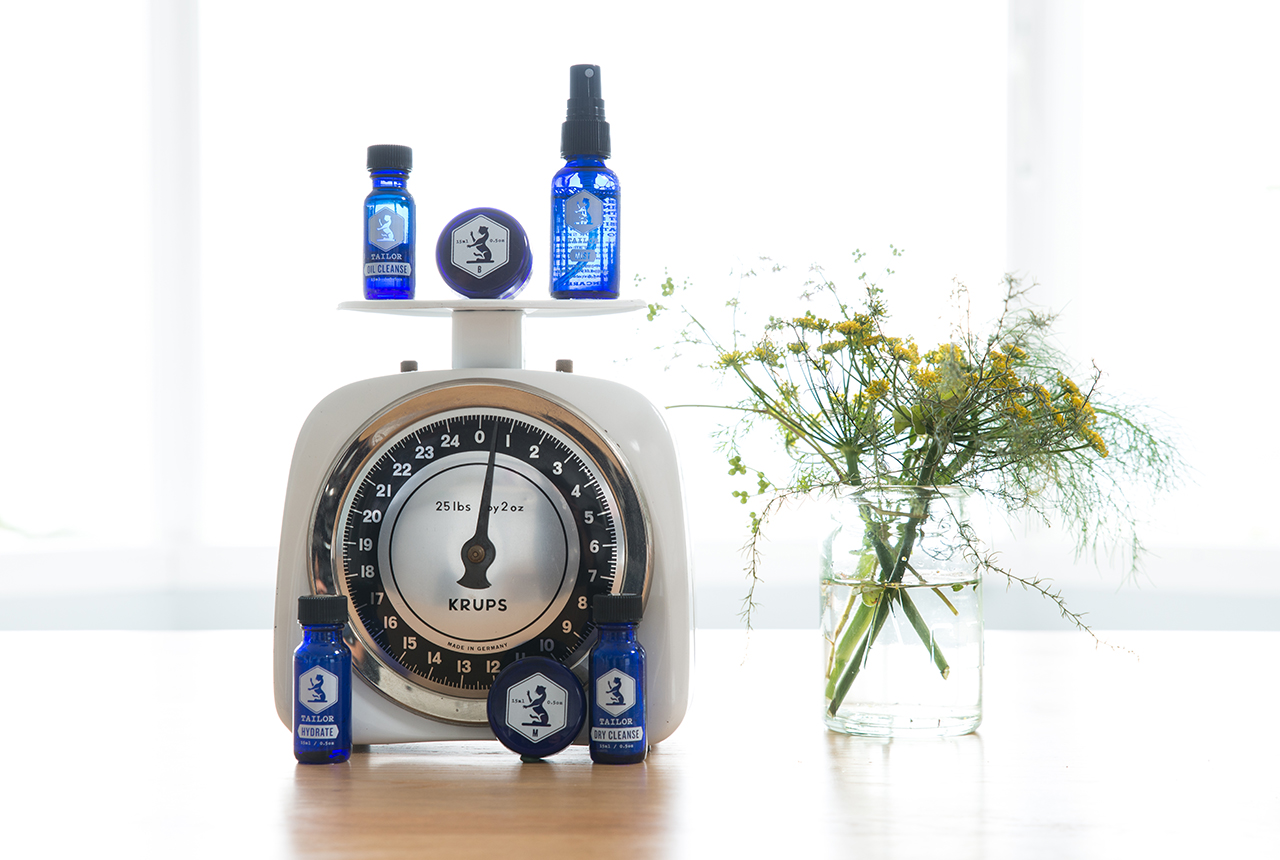 What are some of the most exciting parts of running your own business?
Meeting people. There are so many amazing people I've met while working to grow the business. It also makes my heart sing when a customer emails me saying how my products have helped their skin and they have the confidence to rock a makeup free face when and where they want. It's my constant reminder that I'm doing what I'm meant to be.
What have been some of the biggest challenges for you?
Staying motivated in the beginning after all of the excitement of starting a business has died down and you're left with a massive mountain to climb. In the begining sales were not the best. I knew I had a great product, but it was hard finding customers to buy into it. Sales have picked up now and it feels like we've hit a sweet spot, but there's still plenty more mountain to climb. One step at a time.
Setting up beauty products can be difficult, did you encounter any unexpected legal issues?
Before launching my first eCommerce platform I did my homework on what we had to state on the bottle. I never had an issue with any restricted ingredients because I formulated my products with natural choices while avoiding ingredients which are known to cause a lot of irritation to the skin. It was interesting finding out who could make skincare and where – I was surprised to find that you didn't need a registered kitchen as you do in the food industry. To me, this was strange and I always made sure hygiene was a priority when mixing any Tailor Skincare products. We've now moved onto contract manufacturing and have upscaled production tenfold.
How do you define success?
This is such a great question and one I still wonder about. Success to me is being happy with the freedom to do the things you want – like traveling to India to complete your yoga teachers training or taking a hot air balloon ride over the vineyards in California or trekking through the mountains of Peru. If you're not happy during the ride, it doesn't mean a thing.
[line]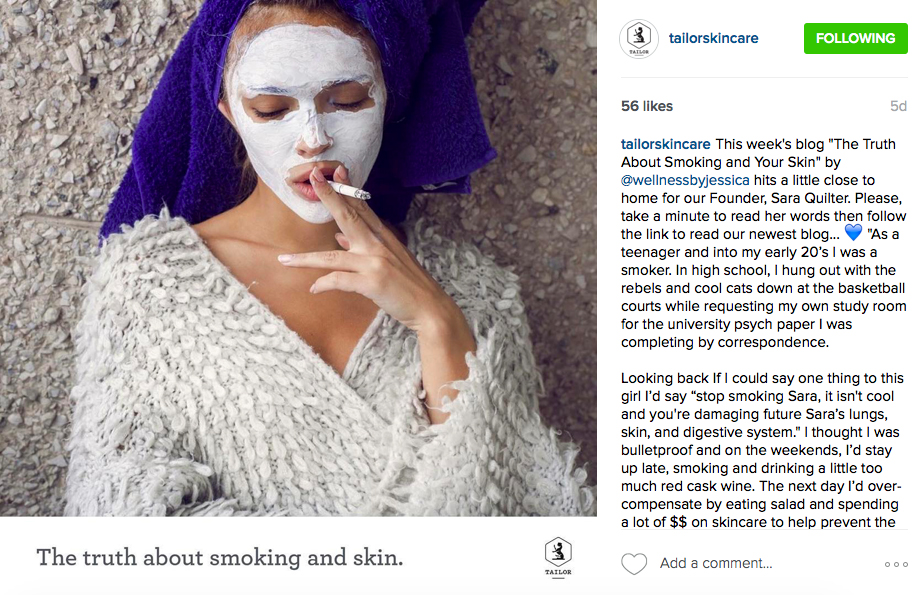 [line]
What would you say to your 21-year-old self?
Stop smoking. It's not cool and you're running future Sara's lungs and skin and one day this will matter because you'll be running a skincare business and publishing infomative blogs like this one.
What person dead or alive would you invite to a dinner party and why?
Marie Forleo. She's a thought leader in online marketing and life coaching. Every week I get an episode of "Marie TV" delivered to my inbox and it's one of the best things about my Wednesday.