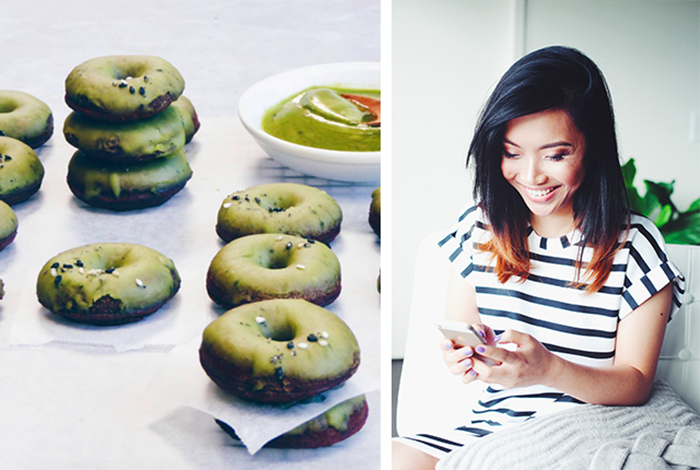 Sometimes in life you learn the most about what you want to do, by doing things you don't want to do. Take my career for example, I have had about a bazillion stops and starts – from being an engineering consultant, buyer assistant, sample room assistant and so on and so fourth until now where I am a Digtal Manager, Blogger and Business Owner. All valuable experiences that I needed to go through to get to where I am now.
Mandy Banh was the same – graduating with romantic notions of helping people in the pharmaceutical industry her bubble was burst when at the end of the day it came down to the bottom line. Distressed by her disillusion, she turned to food. An uh-ha moment in a gym's changing room lead her to realise that she could use her science background and love of food to provide people with an alternative to support their health in this busy world – something more 'real' than what more packaged foods were touting. This lead her to her wellness blog and business 'Mandy Banh (formally Change Room Foods) and later to her meal delivery service Mumma B and Me.
Now working on both vocations full time she is on the path to being one of Melbourne's top nutritional influencers. Collaborating with companies needing recipes for their awkward superfoods, going to industry events and eating a tone of delicious looking raw slice is just part of her daily routine. Find out all about how she transitioned, how to fund a delivery service and just what it is like to be the oh so sweet Mandy Banh.
Speaking of awkward superfoods.. she was also nice enough to create a very special recipe for my own comme.co Activated Coconut Charcoal, click here to get it! :D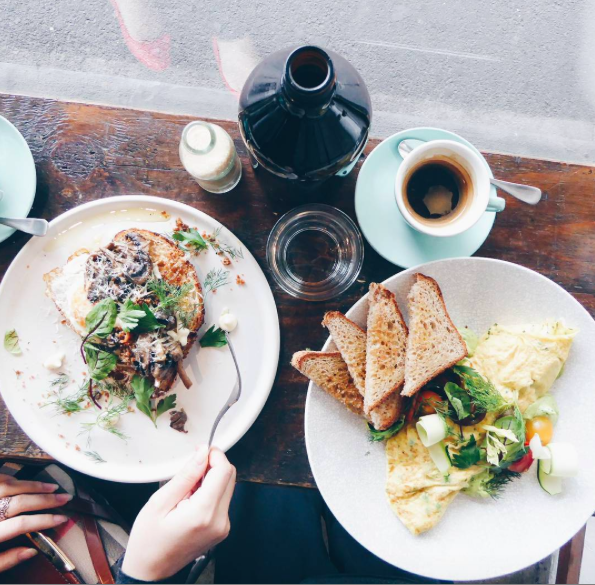 Name: Mandy Banh
Age: 29
Occupation: This is not a straightforward answer for me – I'm a pharmacist by trade but stopped practicing a few months ago. I would like, but feel it may be too soon, to call myself an entrepreneur. Perhaps I'll class myself as a 'creative' for now, or an entrepreneur-in-the-making. I definitely have big dreams and am determined to manifest them all!
Clicky clicky:


  Websites: Mumma B. and Me  / Mandy Banh


  Instagram: @mumma.b.and.me / @MandyBanh
What did you study and what was your original intended career path?
I studied a Bachelor of Pharmacy and practiced as a pharmacist for seven years, until just a few months ago.
Give us a brief background on your career to date:
Many of my cousins are pharmacists – one of them is the founder of a large banner group – so I was always led to believe that pharmacy was my calling. Ever since I was a child, I knew I wanted to help people, so becoming a health professional was the logical progression for me. For a long time, I loved it. I've always loved chemistry and physiology, so applying my loves and knowledge to help people was incredibly rewarding.
A few years into practicing full- time, however, the reality of community pharmacy set in: At the end of the day, a bottom line had to be met and dollars needed to be made – not for myself, but for my employer. I started to feel as though my job was no longer to apply my expertise to better the health of the community; it felt as though I had become a salesperson instead. There's nothing wrong with selling something, but I felt like it conflicted with my desire to help people. I knew then that pharmacy was not my endpoint.
Fortunately, I had other passions: Good, healthy food and fitness. And that's where Change Room Foods comes in.
I started Change Room Foods in 2013 and it was mostly a side-job. When the bigger and more exciting opportunities started to roll in, though, I knew I had to make room for more of it in my life – that's when I quit my full-time job and worked part-time instead. Since then, I've quit pharmacy altogether and worn many different hats. My partner and I have recently started a new business venture, too – it's called Mumma B & Me.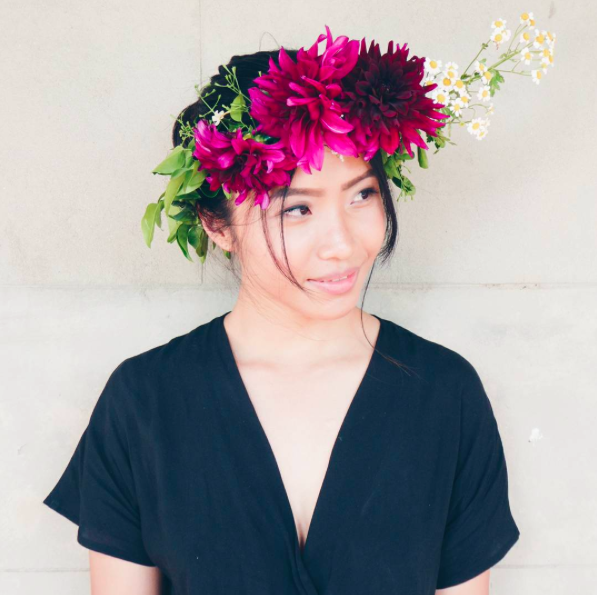 How did Change Room Foods come about?
This is going to sound a bit 'whatever' but when I was, like, an eight year- old kid, I used to come from school, throw open the refrigerator doors and look for healthy ingredients with which to prepare myself a healthy afternoon snack. I'd do stuff like microwave omelettes and arrange sliced zucchini and tomato on them – in my eyes, I was so gourmet! I had this little exercise book in which I'd record my successful recipes. There was no such thing as iPads or camera phones back then, so I'd give my dish a fancy name, draw what it should look like plated up, write out the recipe and then fantasise that one day, I'd prepare the most amazing food for people young and old. It'd be healthy for them but it would taste so good that they wouldn't even know!
Anyway, many years later, I moved alone to Sydney for work. I'd recently discovered I was gluten- intolerant and had tried to eat accordingly, but wound up numbing the loneliness by eating anything and everything. My stomach responded to the gluten by overproducing acid, and I ended up being hospitalised with internal bleeding. That was when I came to terms with the seriousness of my intolerance.
When I was better, I went back to the gym and in the change room, I saw a fellow gym-goer eating this incredible looking protein bar. It looked like a Snickers or Mars Bar. I promised myself I'd get one after my workout but discovered that they all contained things I couldn't eat (for example, gluten), or wouldn't eat (for example, aspartame). The local health food store had nothing either. I decided to make my own protein bars and 'clean' treats, and that's when the idea for Change Room Foods was born. It was like I was finally returning to that childhood dream of nourishing others!
I didn't do much about my idea until a couple of years later, when I'd moved back to Melbourne. I started by taking online orders, made and delivered healthy treats to homes and workplaces, catered for events and supplied a few stockists – all whilst working as a pharmacist! Over time, Change Room Foods has evolved completely, which leads me to the next question.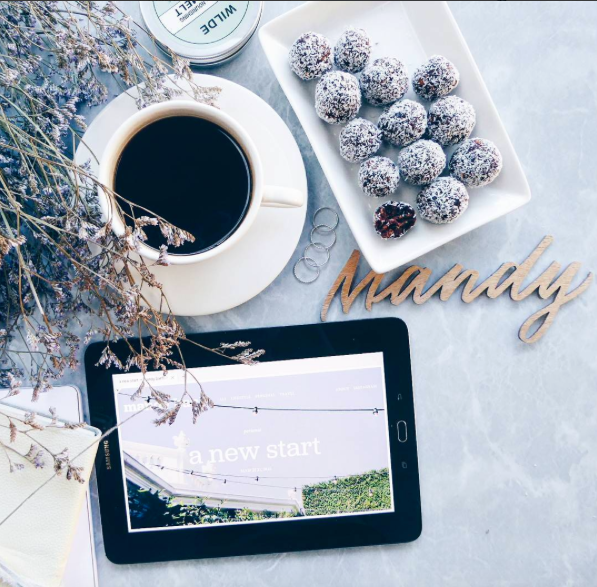 What are some of the ways you generate income for yourself?
Change Room Foods has presented me with so many opportunities and different streams of income. Nowadays, I do freelance work as a digital content creator, writer and recipe developer. I also work as a social media account manager for a couple of other businesses. But most rewardingly, my partner and I have just launched a business called Mumma B & Me. It's early days but it has so much potential and scalability, and we are really excited by what's to come.
Tell me how Mumma B & Me came about?
I've always loved cooking – my mum made sure of that! She bought me volumes of cook books and food magazines before I could even read. However, when I was finally capable enough to cook dinner for my family, I always opted to cook Western meals like roasts, risottos and pastas.
See, my mum is seriously THE most incredible cook EVER. She has an unending thirst to learn more about food and new cooking techniques, and she applies her newfound knowledge by making incredible Asian cuisine that is not only diabetes-friendly (for my dad's sake) but also gluten-free (for my sake). So, when it came to my turn to cook, it made no sense for me to cook Asian food – why make something she could make a bajillion times better?
That said, I was always mum's biggest fan and knew I wanted to learn her ways. As a teenager, I promised myself that one day, I'd find a way to showcase her cuisine and feed others the way she feeds us. That's what Mumma B & Me is about.
Mumma B & Me is a meal delivery service. At present, we're only delivering two days a week, but we're about to introduce a third day soon! We make and deliver freshly- made Asian- inspired meals to workplaces in and around the CBD. There's one 'regular' option (that includes meat) and one vegan or vegetarian option available each week. Some meals have roots in Vietnamese cuisine – they are 'More Mumma B' – and some meals are inspired by different parts of Asia, or are more contemporary – those meals are "More Me". All of our meals are free from gluten, dairy and added sugar.
We figure it's a very motherly thing to do: Mums always make sure you're well- fed and nourished, even on your busiest and most stressful of days.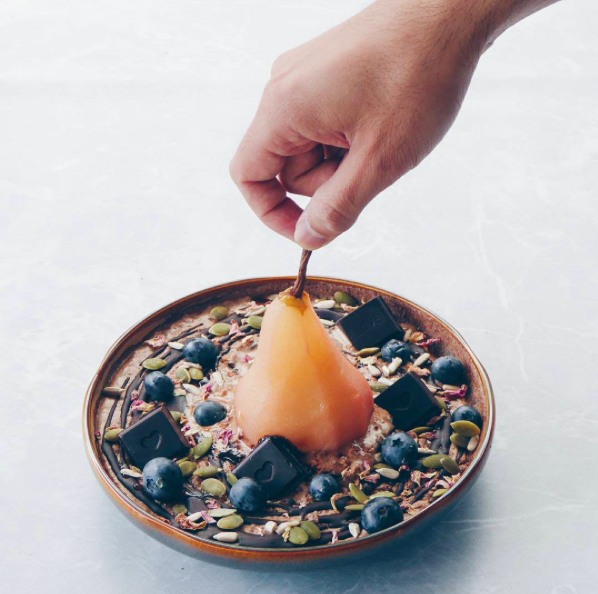 What are some of the most exciting parts of running your own business?
Being allowed to be creative is one of the most exciting things. Having worked in pharmacy for a decade, it's like there's all this creative energy that is only now being realised and nurtured. Creating new dishes or finding ways to 'healthify' traditional dishes is challenging but fun! And when it works out, it is incredibly rewarding.
It's also SO nice to work on my own terms. I get to eat when I'm hungry and empty my bladder when I need to, instead of having to wait for my break or when the busyness at work quietens down (if you are or know a community pharmacist who works in a crazily busy pharmacy, you will know what I mean). I can also negotiate my pay, take a day off or holiday when I want to, work when and where I want to, exercise when I want to, and socialise when I want to. I can also sit in bed with my laptop in front of me, in my pyjamas, with no make- up on, and still be doing work. It comes with a lot of freedom – but you have to know where to draw lines, otherwise it's like wandering aimlessly in a huge open field.
Of course, the seemingly endless opportunities and types of opportunities that present themselves are really exciting. And I have met so many incredible people by chasing my dreams like this, too – many of them are some of my dearest friends now.
What have been some of the biggest challenges for you?
Oh, wow. Like, there are so many challenges.
The first one that comes to mind is job security. A regular day job is just that – regular – and that's fine for most people, but intolerably stifling for me. But, I've got to admit, the security and peace of mind that comes with a regular source of income is amazing. I don't think I valued it enough. Having a start- up is really hard – literally every dollar you earn (if any) goes back into the business – and working as a freelancer is liberating but also very unpredictable.
My parents, being traditionally- minded Asians, still find it difficult to understand why I chose to leave behind a job as a health professional to work with food. They can see the highs – and they celebrate with me – but they can also see the unpredictability and hardships that come with freelance work and starting your own business.
Staying healthy has also been harder than I thought it'd be. I thought I'd have all this free time to exercise whenever I want, and eat exactly what I want. The truth is that all that food I make and then photograph – I have to eat it all. And I'm often asked to eat out. And I work three times as many hours as I did when I had a regular job – deadlines need to be met, meetings are scheduled – and squeezing in the time to exercise is actually really hard! I've found more balance in recent months, though, which feels amazing.
Finally, maintaining a relationship is really hard. I mean, they're hard enough already, but my partner works seven days a week – five to six days at his regular job, and then a couple of evenings and both days of the weekend at his own business, too. On top of that, we've started our own business so almost a hundred percent of our conversations revolve around work. Date nights become the least important priority. You move in and out of being just business partners as opposed to being 'partner' partners. And there are nights we only get 45 minutes of sleep because we've got so much work to do! It's impossible to be nice to each other when we're that stressed and exhausted. But it's made us stronger, too, and when we pause to reflect and reconnect, it's pretty special. We've made a commitment to having one date night each week this year, and it's been very helpful.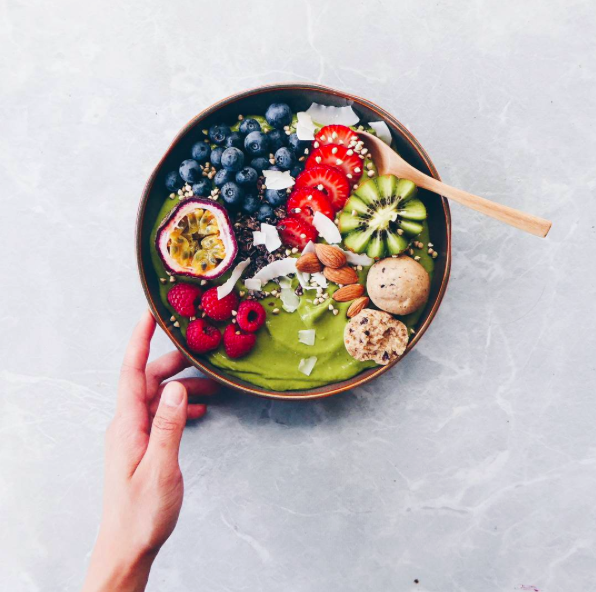 A set up like Mumma B sounds expensive, how did you finance the business / manage its cashflow?
It's only small- scale at the moment, so expenses haven't been too great a problem. We hire a commercial kitchen space to prepare the meals, and that's an annoying but essential overhead. We're hoping to build our own this year which will be an expensive (but worthwhile) investment.
There are expenses such as having to pay our graphics designer, of course, and the relatively smaller cost of paying for things such as cutlery, labels and packaging. Things such as petrol (for when I do the deliveries) are factored into our margin. Other than that, the only other expenses are our ingredients. We use the money we earn one week to pay for the ingredients needed the next week.
What advice would you give to someone wanting to start their own business?
Make sure you love it. You really, really must LOVE it. Interest is not enough, you must be truly passionate about what you do – only then will you be able to push through the endless barrage of financial, emotional, mental, social and physical challenges.
Also, make sure you have a genuine support network. The people who really care about you will keep you grounded, realistic, grateful and excited. I honestly would have given up so many times – the thought still fleeting occurs to me from time to time – if it weren't for the encouragement and faith of my loved ones.
Finally, enjoy the freedom but know where to set boundaries. It is so easy to get carried away by the thought of doing whatever you want to do, whenever you want to. If you don't remember to factor in rest time, 'me' time, exercise time, relationship time or even work time, your life can become unbalanced very quickly.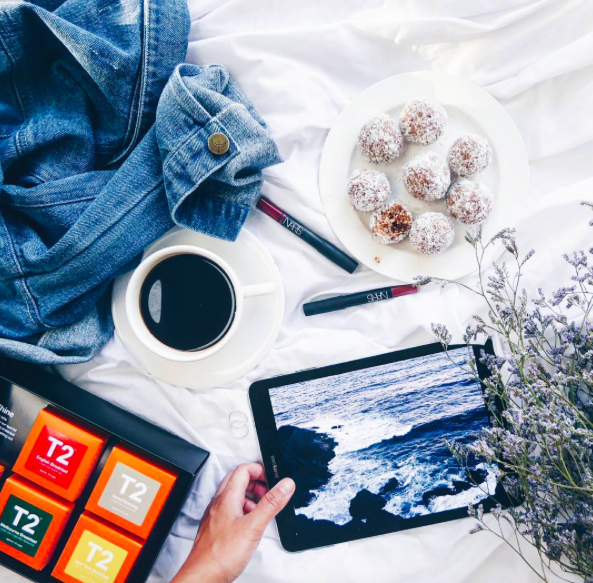 Your photographs are beautiful, what are your favourite pieces of equipment or apps to use?
Thank you so much! I don't have a very fancy camera but it does the job, and it gives me much better control than if I were to use the camera on my phone (which, mind you, I did for a very long time). I transfer the images to my phone from my camera and then edit them using an app called VSCO. I would love a proper camera – complete with a tripod and a swinging arm – but they'll have to wait for now.
What has been the most successful way of promoting yourself / businesses?
Word of mouth has been the most effective way to promote myself and what I do. It was hardest when I first started Change Room Foods, when only my friends and family knew what was going on. As I met more and more people via networking opportunities and gained a larger social media following, I received more exposure and that's been a very helpful tool. I also have really great friends in the industry who are not only supportive, but go out of their way to tell others about me and my ventures – it's made a world of difference.
I suppose the key thing is that you need to tell people about yourself and tell people what you do. Talk about yourself! That's the first step.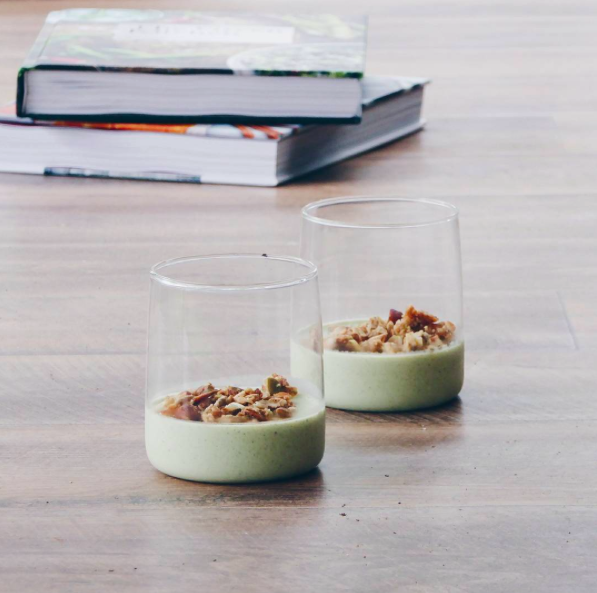 How do you define success?
Success, to me, is happiness. And happiness, I think, can only come when you feel peace inside yourself. I know, I know. It's such an airy- fairy answer but honestly, how many people can say that they are truly at peace with themselves? If you can feel peace – with who you are, who you love, what you want to do with your life, how you want to do it, and so on – that has to be the greatest measure of success, right?
Money, milestones and material things don't mean very much if you're unhappy or dissatisfied inside. Each to their own, though – everybody will have different needs that must be met before they can feel peace.
What would you say to your 21 year old self?
Don't waste time – it's the only thing you can never get back. You can never buy more time, or earn back time. Once it's gone, it's really gone. If you have dreams, chase them. The sooner you start (and harder you work), the sooner your dreams will come true.
What person dead or alive would you invite to a dinner party and why?
I really treasure my mum's opinion and trust her judgement, so it'd have to be my mum. She's the reason I love food – eating it and preparing it for others – and there is absolutely nothing more joyful than when she eats something I've made and loves it. I love everything she makes, so it's humbling when she enjoys something I've cooked. Just this evening, she ate my lemongrass tofu vermicelli salad with crispy fried shallots, roasted peanuts and a vegan fish sauce – she said it was bewilderingly good. I'm still smiling.
[line]
CLICK HERE FOR MANDY'S RECIPE FOR BLACK RICE WITH PANDAN-INFUSED COCONUT MILK AND COMME.CO SPRINKLE
[line]