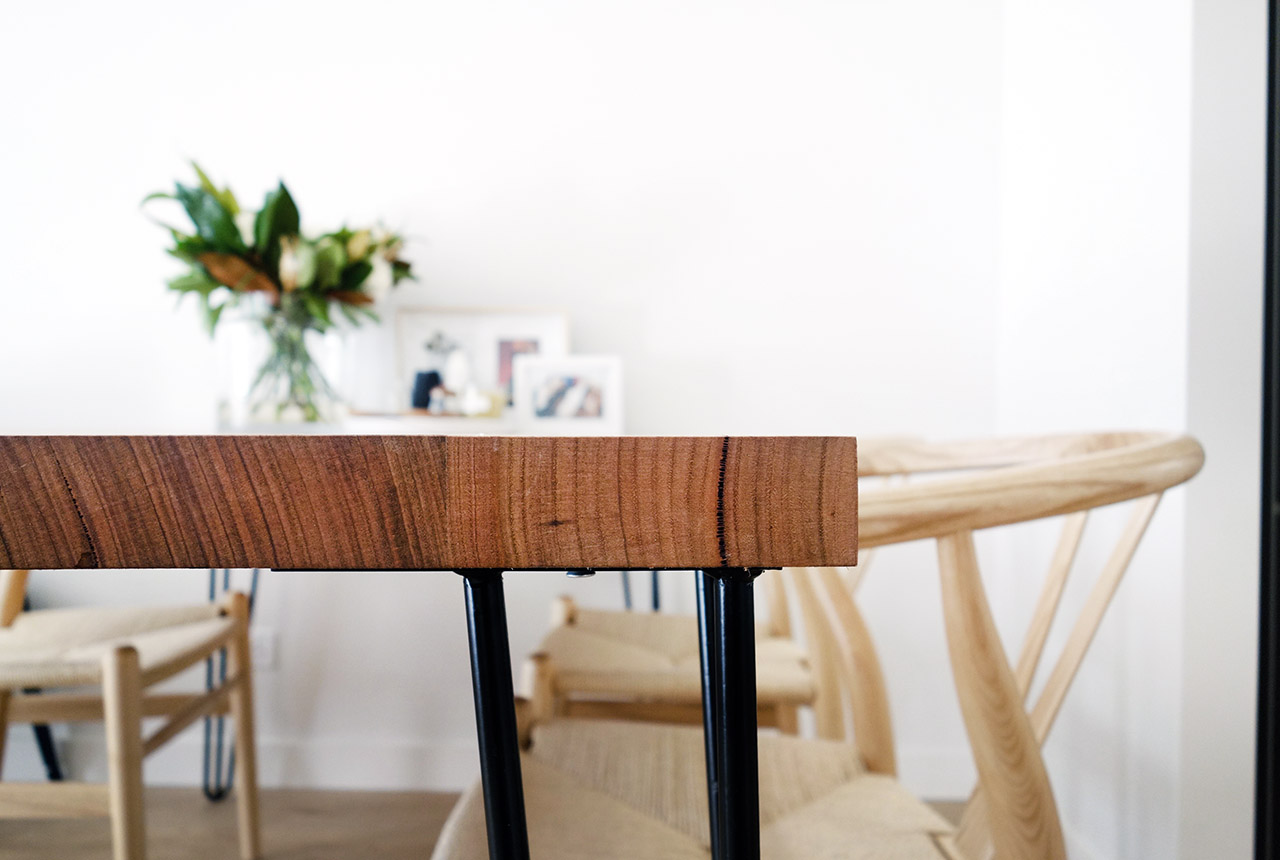 With so much mass produced, offshore veneer furniture in the marketplace, it is kind of magical when you find a local talent making beautiful timeless furniture with native wood. Meet Conor McSweeney – the Irishman product amazing hairpin leg furniture out of Australia's design hub, Melbourne.
Conor saw the opportunity to start the business after his girlfriend wanted some hairpin legs – as a true romantic of course he couldn't say no! Now he is an underground cult hit of many interior designers and he can not keep up with demand – my partner and I included (check out our place here!).
Find out all about his fine material selection process, why handmade is king and the coolest thing he has ever made below!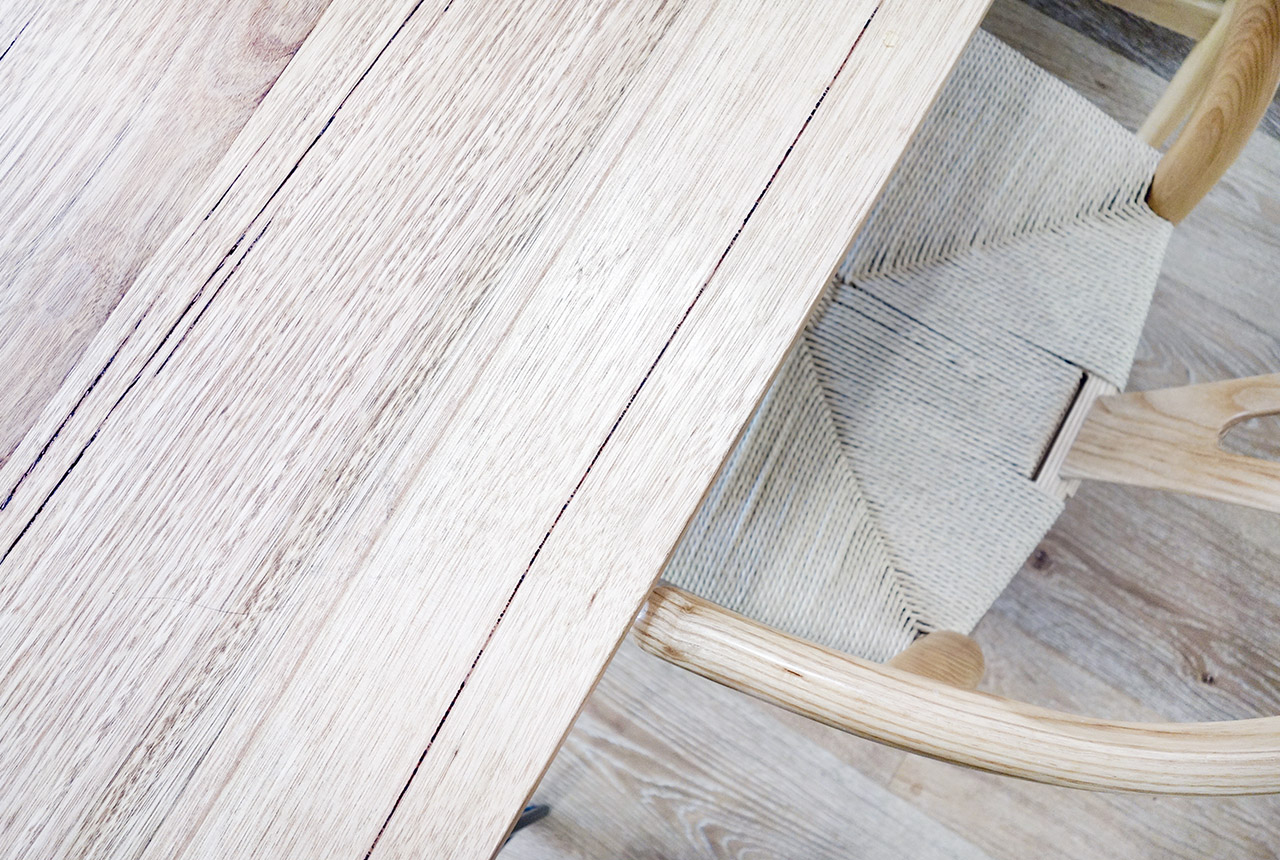 Name: Conor McSweeney
Age: 28
Occupation: Furniture maker, Australian Hairpin Legs
Clicky clicks: australianhairpinlegs.com.au, @australianhairpinlegs
What did you study and what was your original intended career path?
Studied carpentry in Ireland – a childhood dream of mine!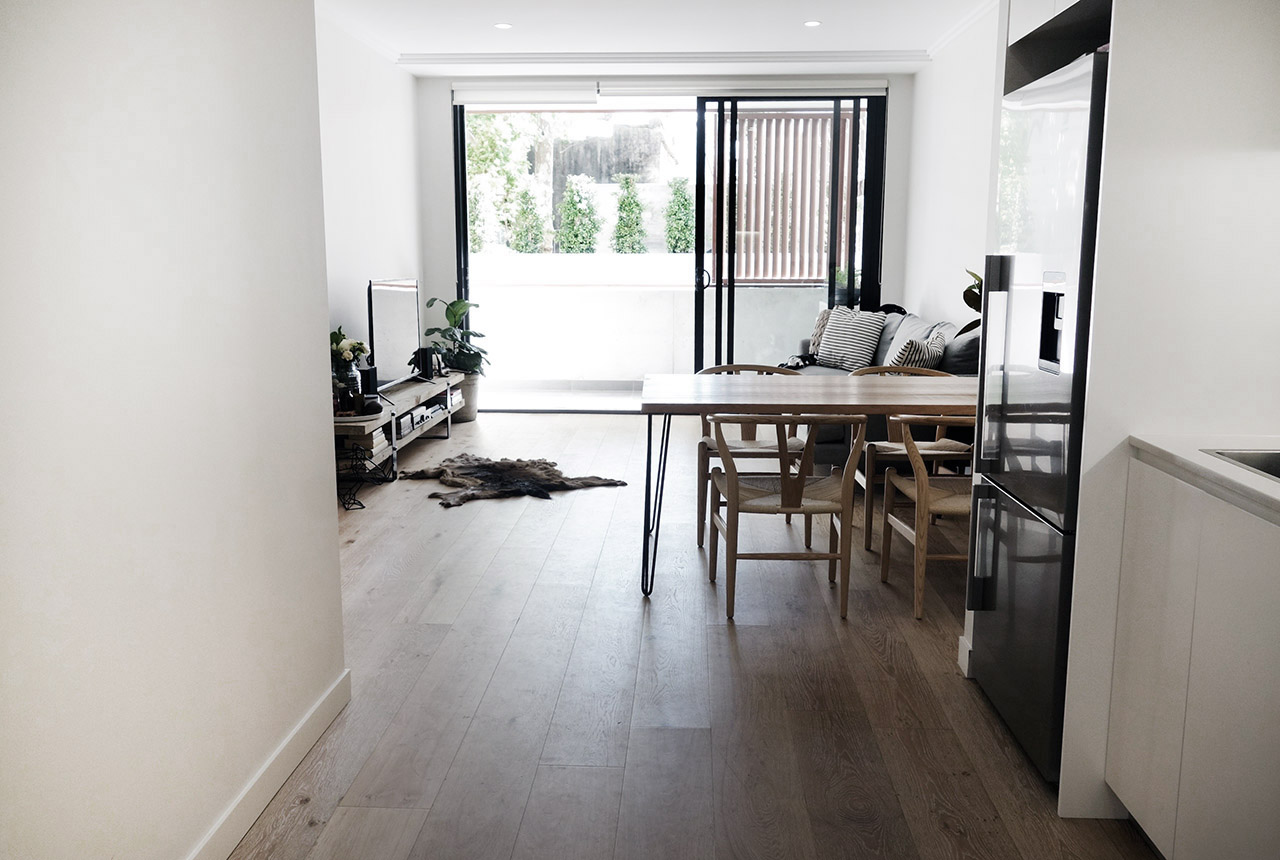 Give us a brief background on your career to date:
Began making outdoor furniture and spent sometime in construction in Ireland. After a while I set up my own business here.
How did Australian Hairpin Legs come about?
My girlfriend asked me to build a table with hairpin legs, we noticed you couldn't buy table legs anywhere online to go with the table top I had made. So I went about learning how to weld and boom Australian Hairpin Legs was born!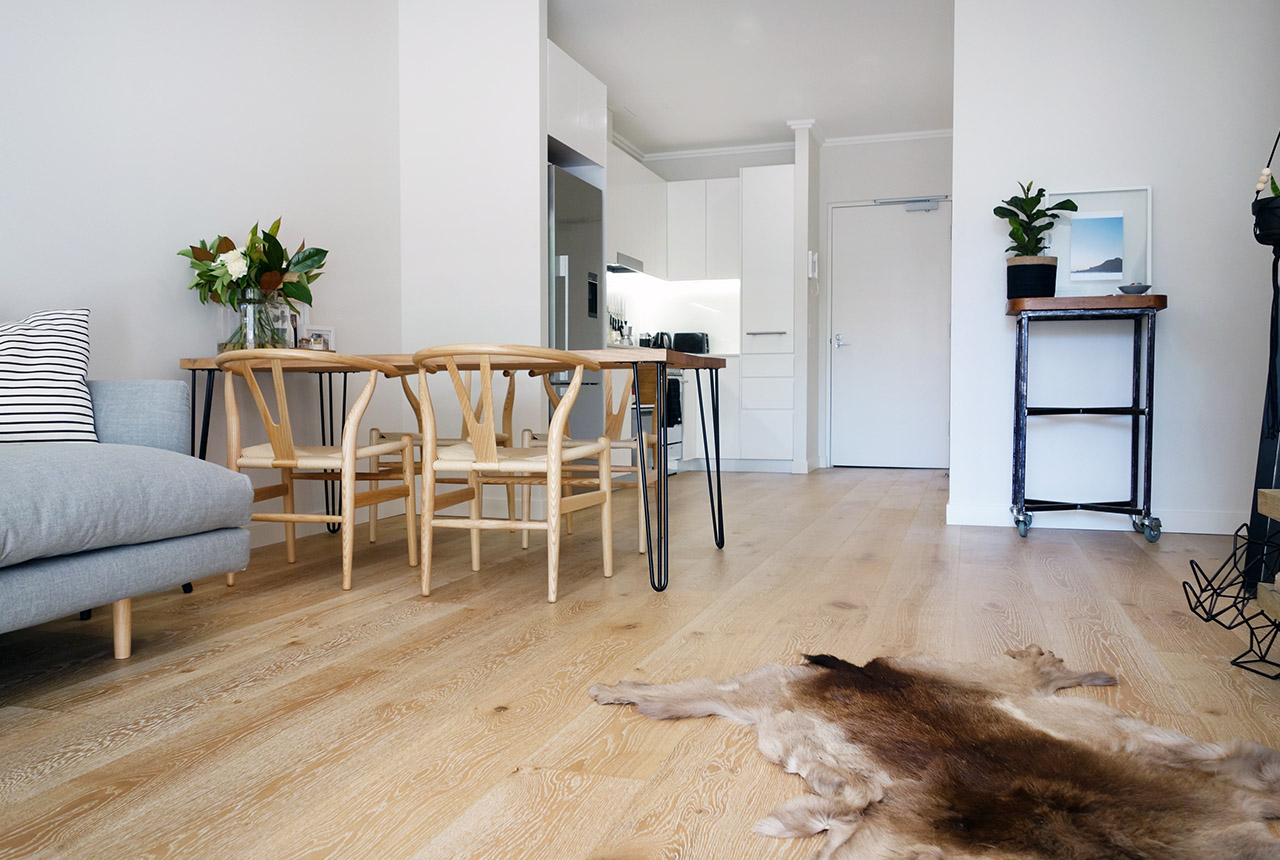 Tell us about your Melbourne based table leg design initiative:
We are so enthusiastic to work with other creative's around Melbourne and Australia and see everyone's wonderful designs come into fruition. We get super talent furniture designers & DIY enthusiasts contacting us daily to make bespoke legs and it just blows us away when we see the finished product.
We really love how Melbourne/Australia embraces handmade and well thought out design and fully hope to support that in any way we can. The amount of raw talent out there for furniture making is unbelievable and should be celebrated more.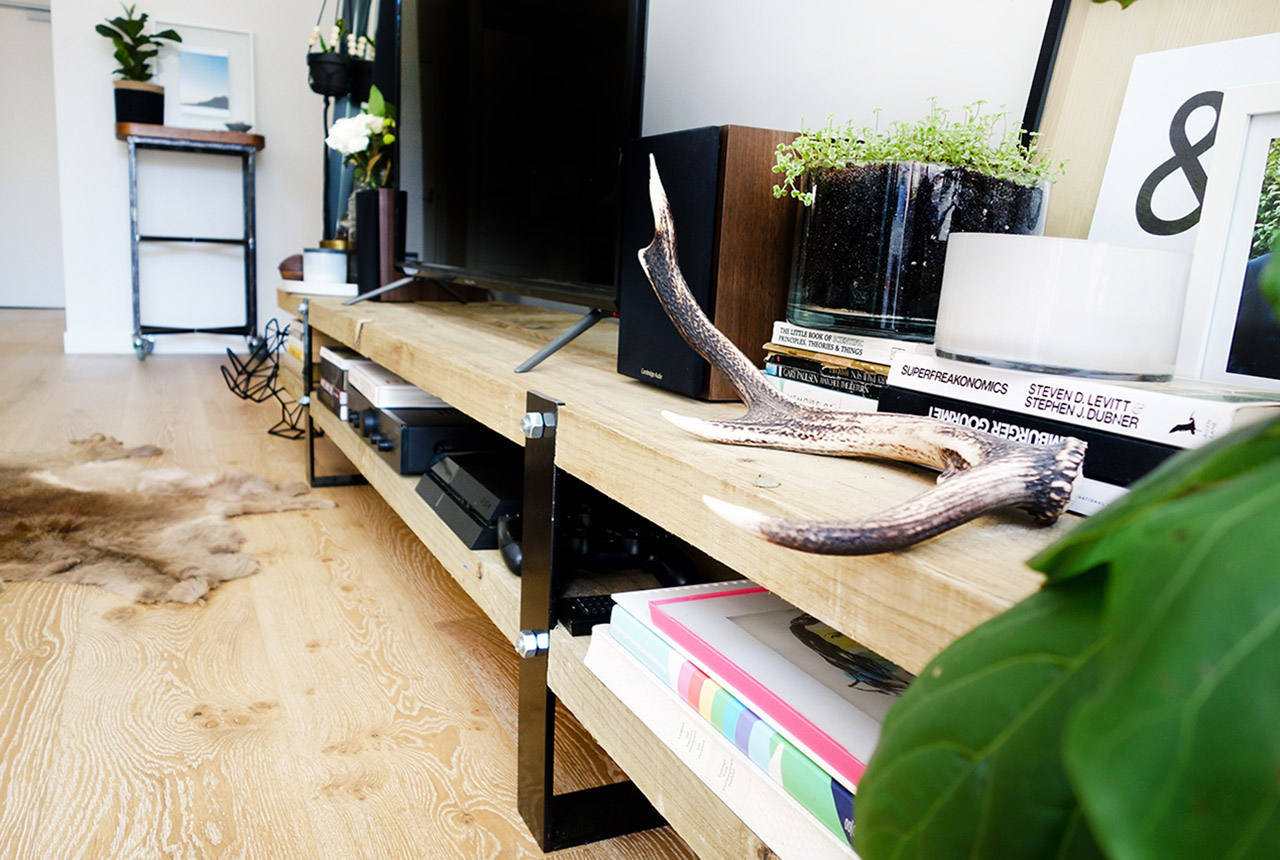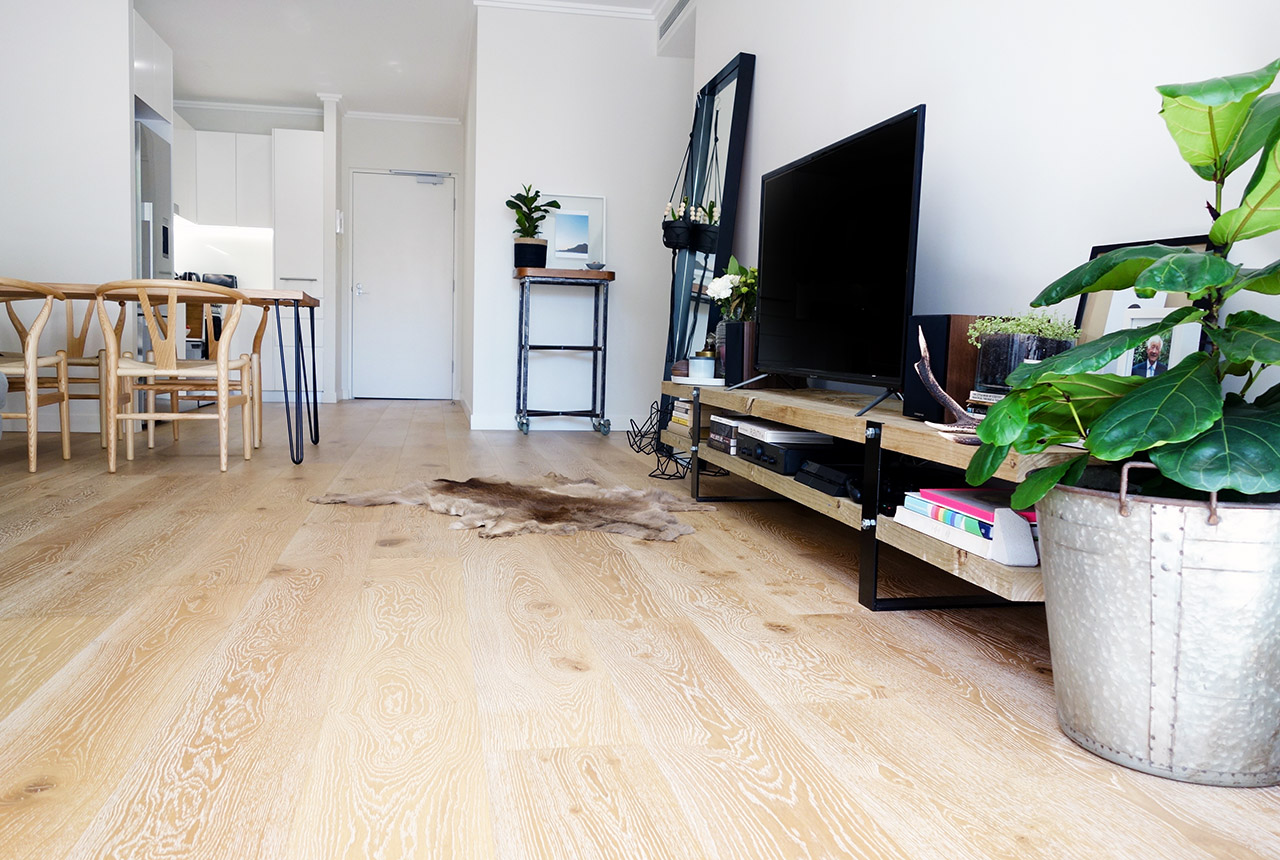 Why is it important you use reclaimed wood and Tasmanian oak?
There's nothing more joyous then using reclaimed preloved timber! What's not to love? Its got a beautiful history, wonderful detail and colors. Where we can, we try to use local timbers which have been reclaimed like Tasmanian Oak, which is a durable long lasting timber. Not only is it a more environmentally friendly process of making furniture it also means very little of the timber we have goes to waste as its all repurposed.
Coming from Ireland, how do you merge your background with Australian culture?
Luckily we both speak the same language, I think it has been quiet easier to merge our Irish heritage with Australian culture because they are both so similar to a certain extent. I guess a lot of Australians have Irish ancestors which helps! We have found Australia very welcoming, warm, friendly place to set up home and start a family & business.
It's a wonderful culture that joyously combines family and business which we love. We find that Australian culture really embraces quality design, recycling, innovation & a hard work ethic which are things we are most proud off.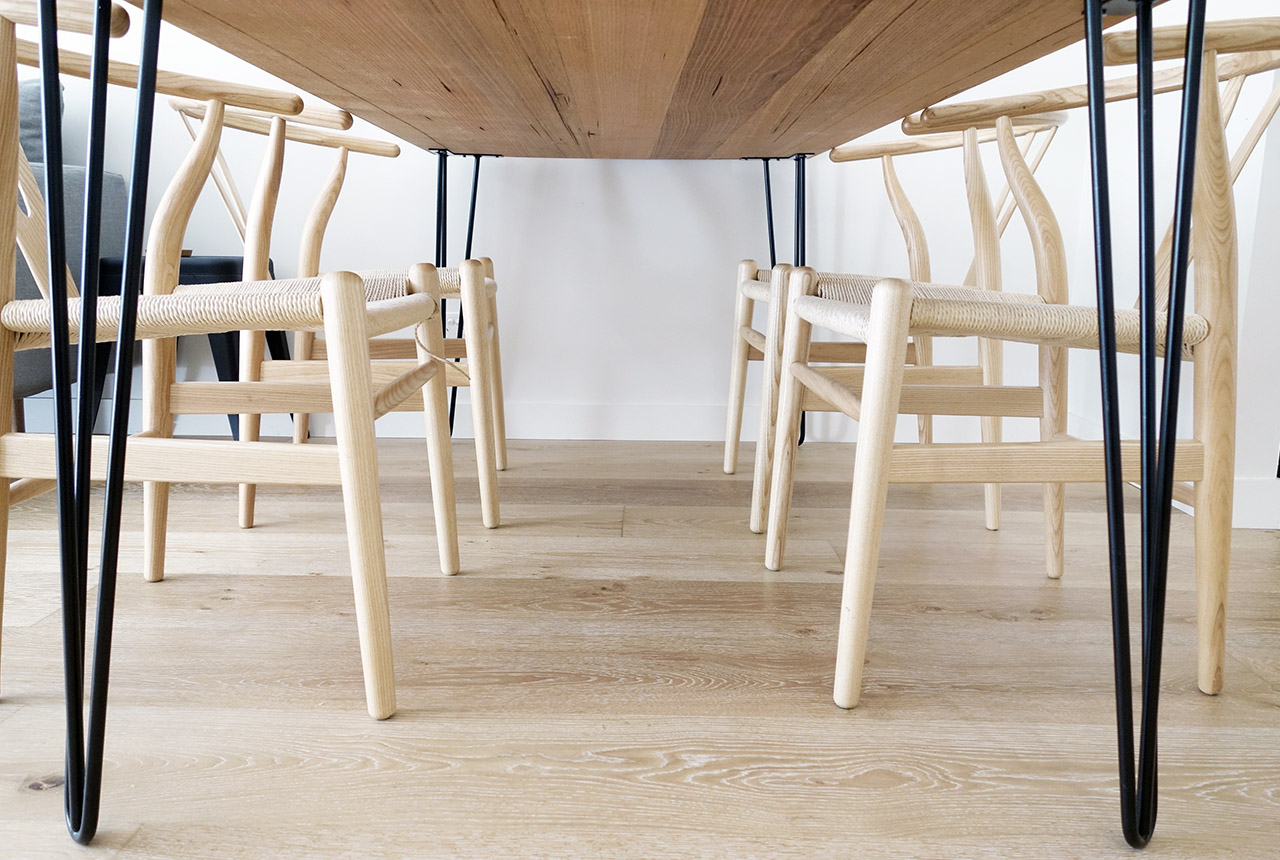 What are some of the most exciting parts of running your own business?
Going into the CBD and seeing people sitting on and eating off your furniture. Some times we just have to pinch ourselves a little. Honestly we get the biggest buzz off that! Or just the thought of sending our tables off to a new home, and imaging all the wonderful moments that will occur around that table.
Romantic dinners, birthdays, celebrations, cups of coffee, babies first solids, all those wonderful moments celebrated over a table we made.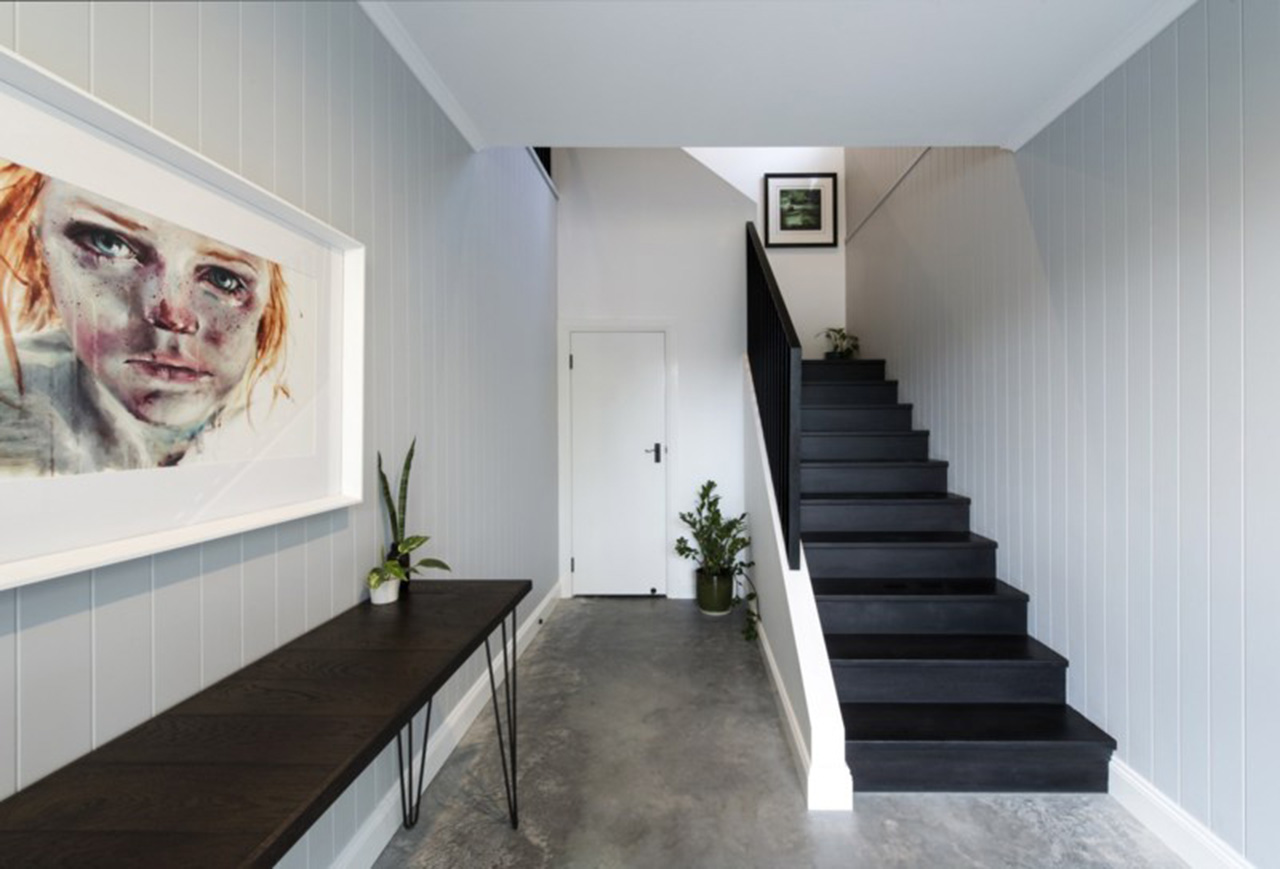 Image via @bighouselittlehouse
What have been some of the biggest challenges for you?
The biggest challenge is time, not enough hours in the day, not enough days in a week!
What's the craziest piece of furniture you have ever made?
I don't know about weird but we did make a pretty awesome bunk bed with a slide so that my girlfriends daughter could slide out of bed every morning. Which is a pretty cool way to wake up everyday!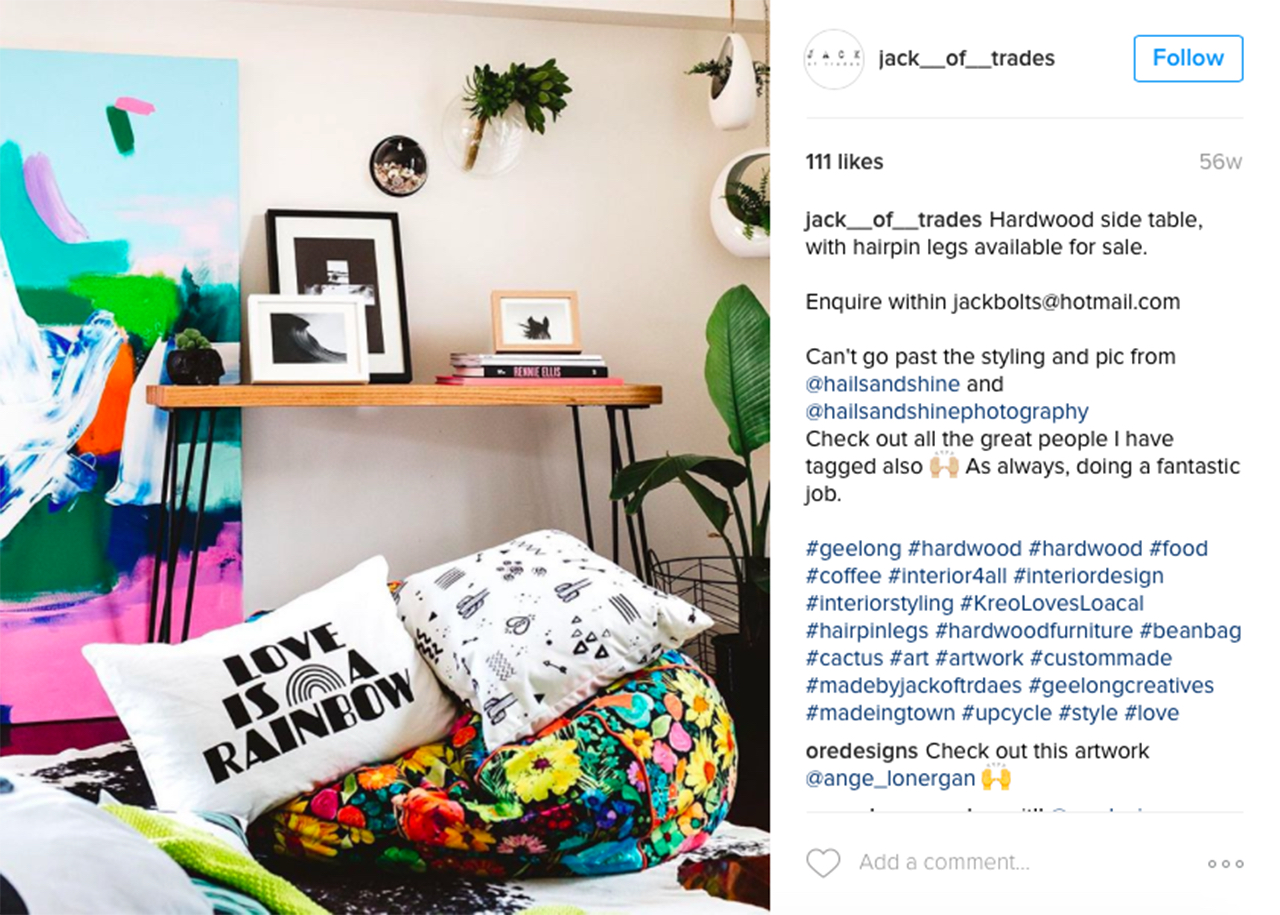 Image via @jack__of__trades

What advice would you give to someone wanting to start their own business?
Some self belief and determination can go a long way. Don't give up too easy!
What are some of your favourite business tools / apps?
Instagram is great for sharing photos of our customer's tables – we are so proud of all that they accomplished it really inspires others to DIY their own tables.
How do you define success?
A busy schedule, customer satisfaction and of course a few $$$ in the bank.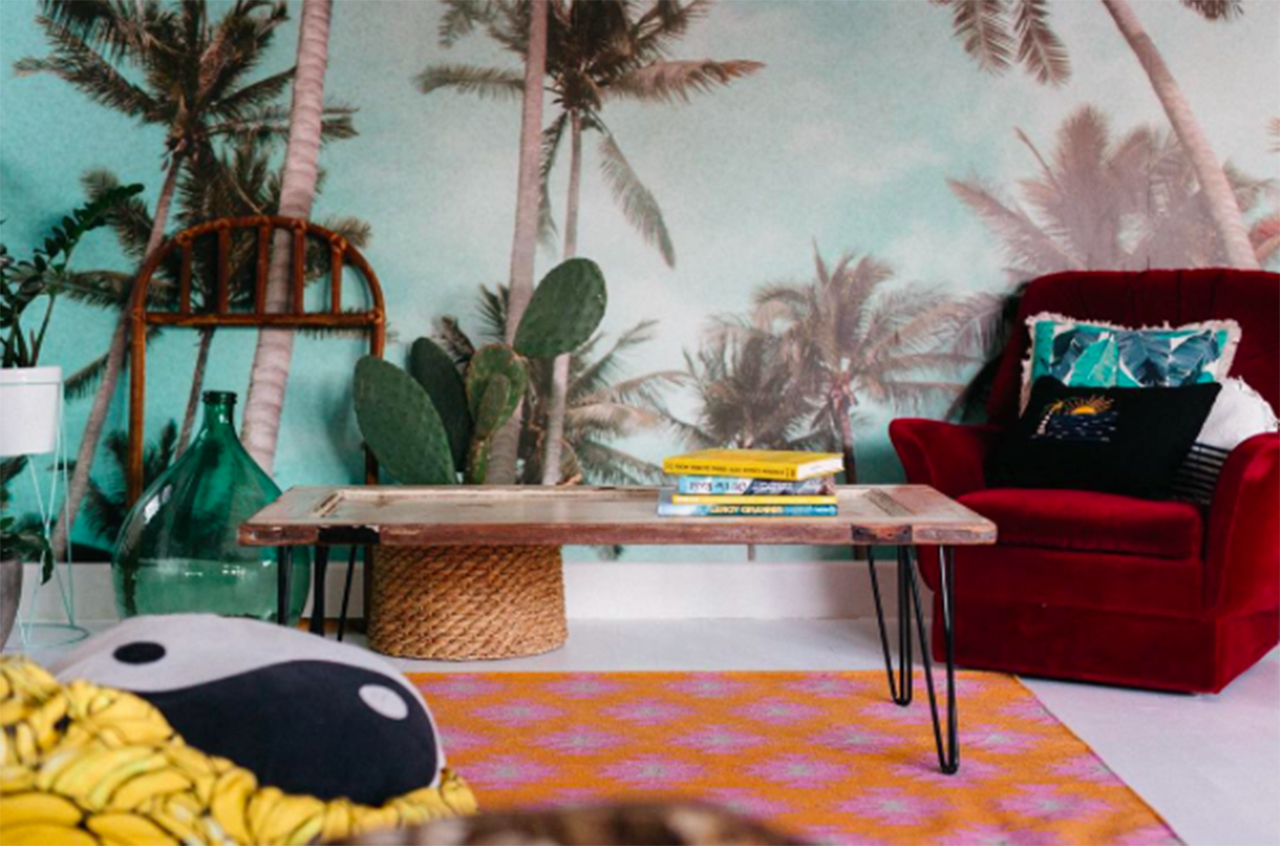 Image via @hailsandshine
What would you say to your 21 year old self?
To cop on haha!

Image via @mon_palmer
What person dead or alive would you invite to a dinner party and why?
My girlfriend. She is so interesting, funny, intelligent and good-looking and definitely did not write this.