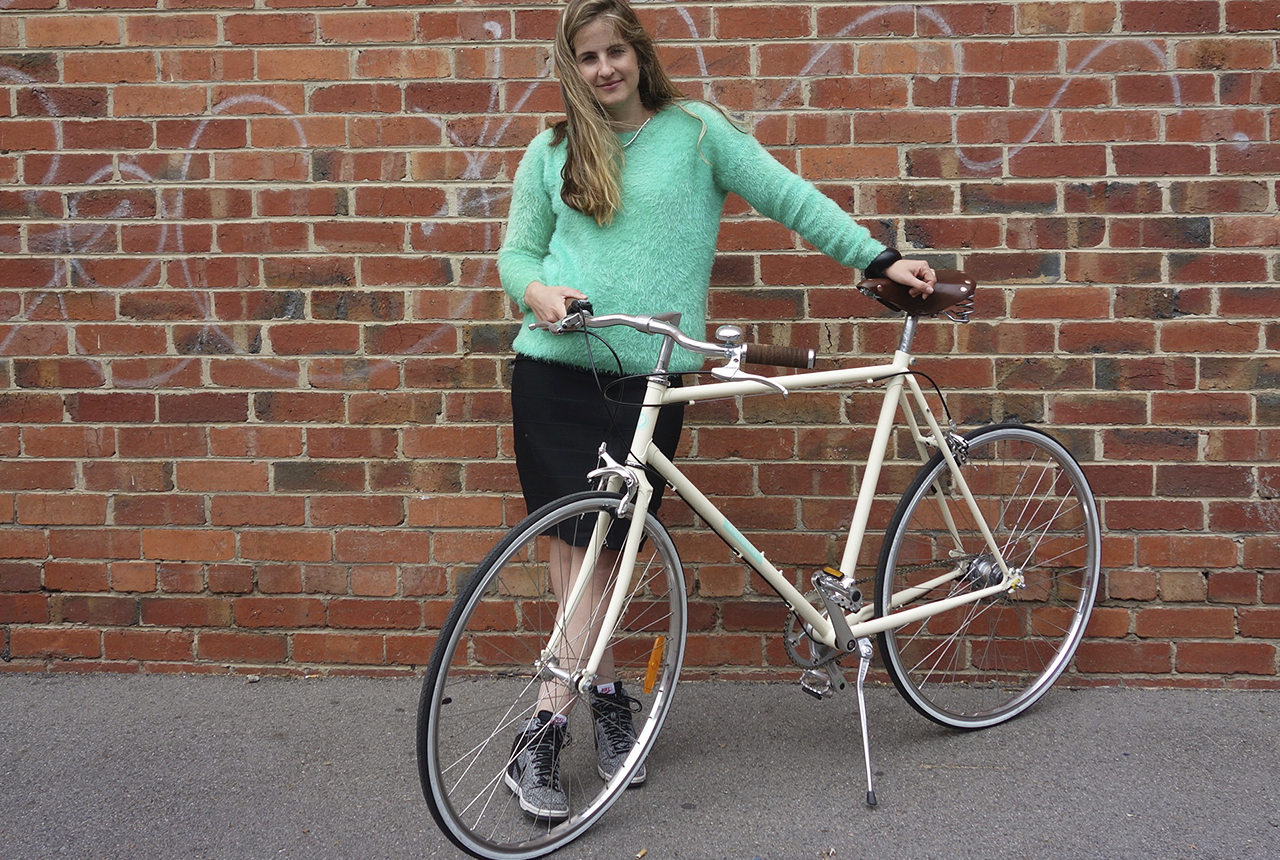 Originally a lawyer, Melbourne based Nicola Caras fled her fast paced corporate life in search of a vocation that provided her a better lifestyle and flexibility. Enter in the insanely cool vintage inspired bike shop 'Papillionaire'. Founded by her brother Alan, Nicola decided to join the new family business after being inspired by bikes on her extensive overseas travels. Papillionaire's shops have now grown to three states in Australia and they continue to expand with their sights on America with their first New York store. The Unimpossible's find out all about Nicola's journey and the exciting up and coming new developments in store for Papillionaire.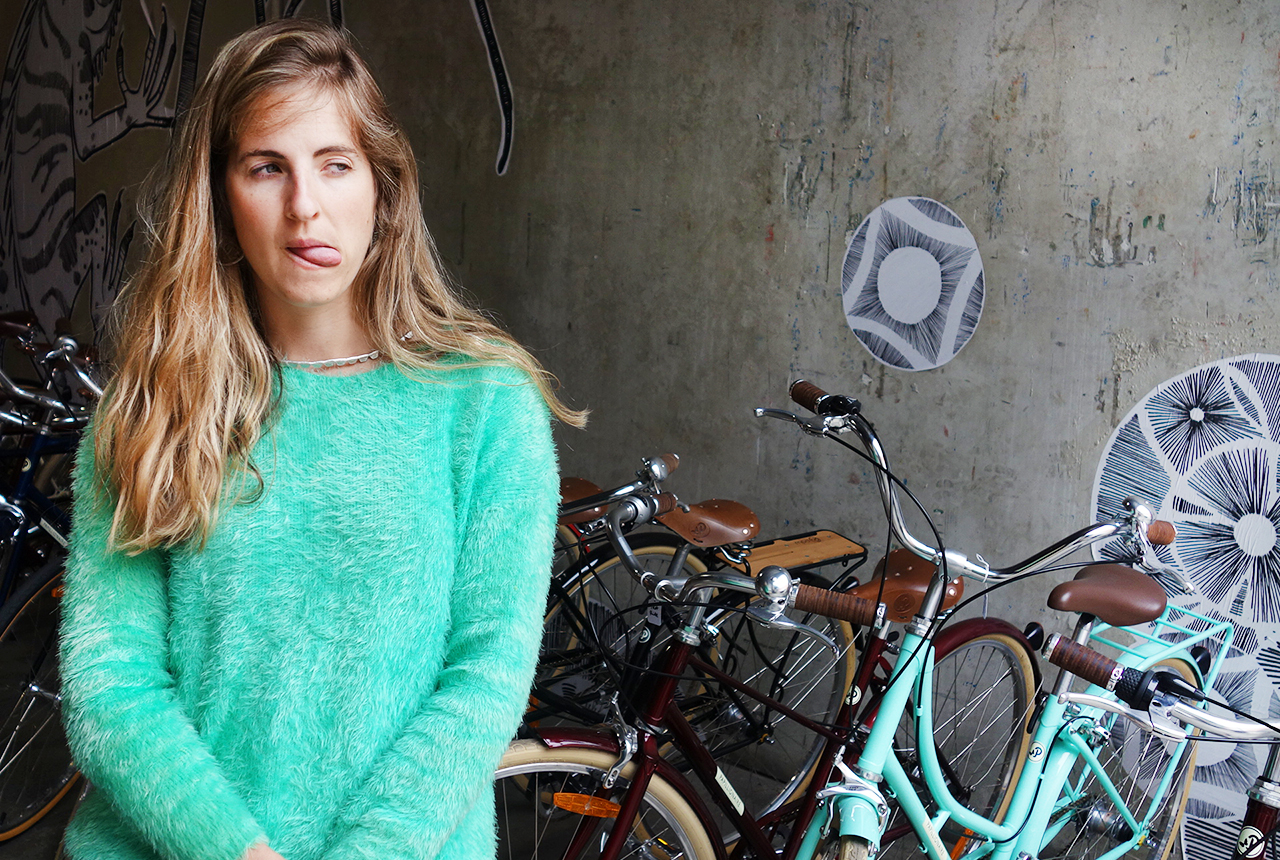 Name: Nicola Caras
Age: 33
Occupation: Co-owner Papillionaire
What did you study and what was your original career path?
I was a lawyer and my brother Alan was in corporate finance. So we were both in corporate jobs then we decided to do this. We wanted more flexibility with our lifestyle and to do something we were passionate about. My husband Nadav who came onboard to help out after we had kids was an art gallery business owner so he had a good business acumen, which has complimented the business well.
Why bikes?
We come from a bike riding family. My brother and I have done a lot of trips to Europe and in places like Amsterdam it is the main mode of transport. We are also both environmentally conscious and saw the opportunity to bring the European style bikes here. We think it fits in nicely with the urban café culture that the Melbourne lifestyle provides.

When did you decide to launch Papillionaire?
We started in 2009. Originally we were online only, but the nature of bikes it that people want to touch and feel them so we ended up having a Saturday test ride facility in South Yarra. As we grew we realized we needed a shop and somewhere to keep the stock so we opened up a store in Collingwood. We kind of went backwards – most businesses do bricks and mortar first then go online, we went the other way around.
How many stores do you have now?
3 and a half – Melbourne, Sydney, New York and half of a shop in Brisbane, which is a small stand in a hotel foyer.
\How did you end up in New York?
I guess the next step for us was the US market as it is so big. Alan was based there for a while so he was able to do the groundwork and my partner and I joined him later. We have a great manager there so it all just kind of worked out well. We are now starting to get some more stockists over there and then we hope to move into Europe.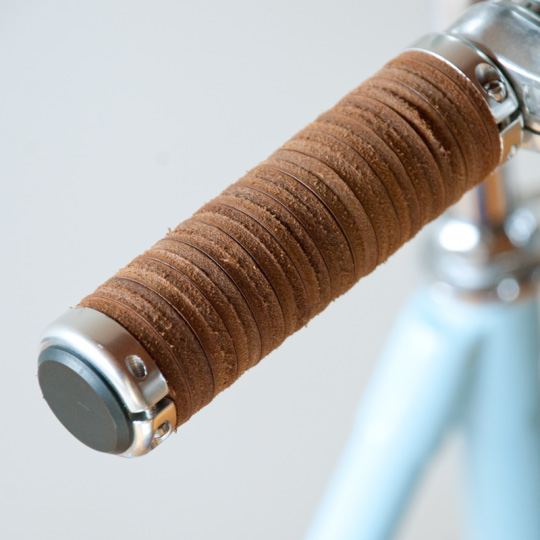 Is riding big in the US?
Different cities have different needs. For example in California the beach cruisers do well, while NY like the commuters. The bikes are popular with all the university cities such as Huston, Texas, which was a bit unexpected!
Who designs the bikes?
Alan designed the first few bikes and is heavily involved in the ongoing development of our range. We are looking to bring in some new products this year so watch this space!
Have custom made always been you philosophy?
The style of the bike as well as being great quality and easy to ride has always been big for us. Customisation ties into that, so you can choose everything from your tyres to your saddle and then add things like baskets. We always like to give the customer an element of choice.
What's your most popular bike?
Over the lifetime of the business the cream colour tyres have been the highest in demand. The colour of the frame seem to come and go with the trends, however, the teal blue has been the bees knees for a while now followed closely by the maroonswhich has recently increased in popularity.
Have you been involved with local planning or infrastructure at all?
We have been working with the City of Yarra Council to help them become the first carbon neutral council by 2020. One part of that was getting residents and business in the areas to use bikes. We also sometimes talk to developers if they are doing large builds to include more bike parking and offer a bike package to residents so when they purchase their apartment to also get a deal on a bike.
Was going from a lawyer to business owner a natural progression for you?
I think so because our parents are business owners. Law is a good background for any kind of business. It wasn't too hard but you do have to self motivate as there is no boss pushing you along.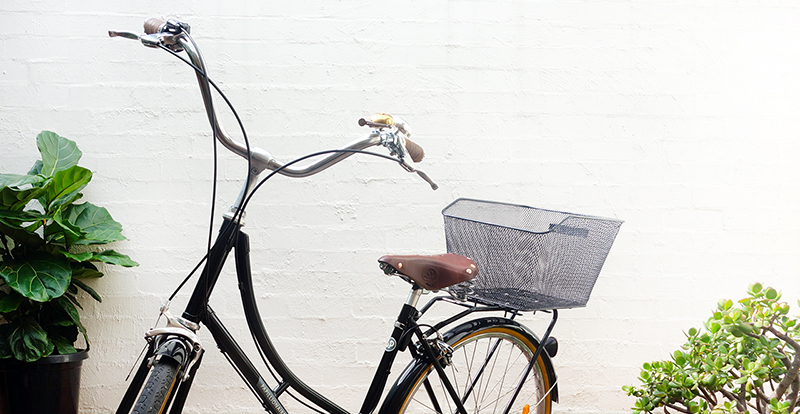 What are the best bits about owning a business?
Although you take on all of the responsibility, when something good happens it really is great as it is all you. Seeing it grow has been very fulfilling. Being involved in the strategic decision-making has also been really rewarding.
What's your favourite bike trail?
I love riding along St Kilda road and through the Botanical Gardens – it's so easy and very pleasant! I also love riding around the St Kilda beaches with the bubs.
Do your kids ride?
They are a bit little to ride yet but they do give the trike a go.
Would you ever make a kids bike?
We are actually in the process of developing bikes for kids – so keep an eye out for those soon!
What's next for Papillionaire?
New models and new markets. We are focusing on expanding the American and Canadian markets and possibly going to New Zealand.
What are some of the ways that you get your name out there?
We have always had good relationships with magazines and doing cross promotions with brands such as Cotton On and Seed as well as blogs and the other usual suspects!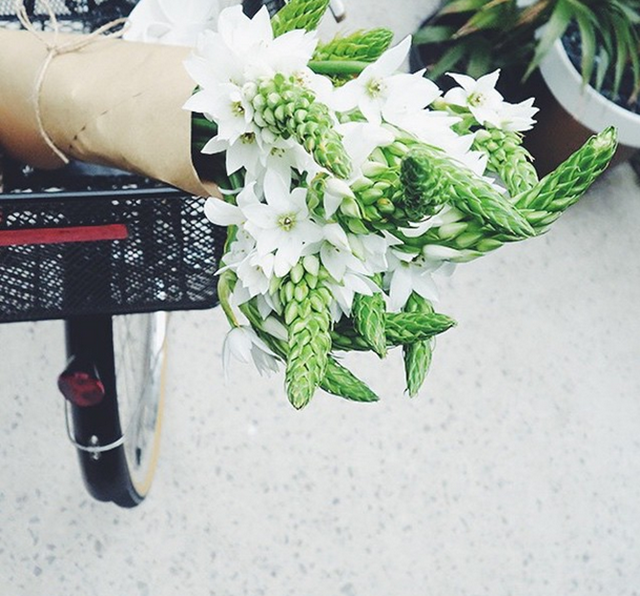 Why do you like riding?
I don't like exercise, but I don't see cycling as exercise because it is so fun. So I do a lot of little trips that all sort of add up but it doesn't feel like much as it is just the way I get around.
If you were to have a dinner party, dead or alive, who would you invite?
I would never invite anyone too famous or too good looking because that wouldn't be fun as it would be too intimidating. I would invite just my friends and family so we could just be normal and have a lot of fun and sit there with messy hair and no makeup.
What advice would you give to your 21-year-old self?
Still do the law thing but attend university more – I failed a subject based on attendance, which was really silly. It only required 50% attendance so I have no idea what happened there! So go to all your classes' 21-year-old me!