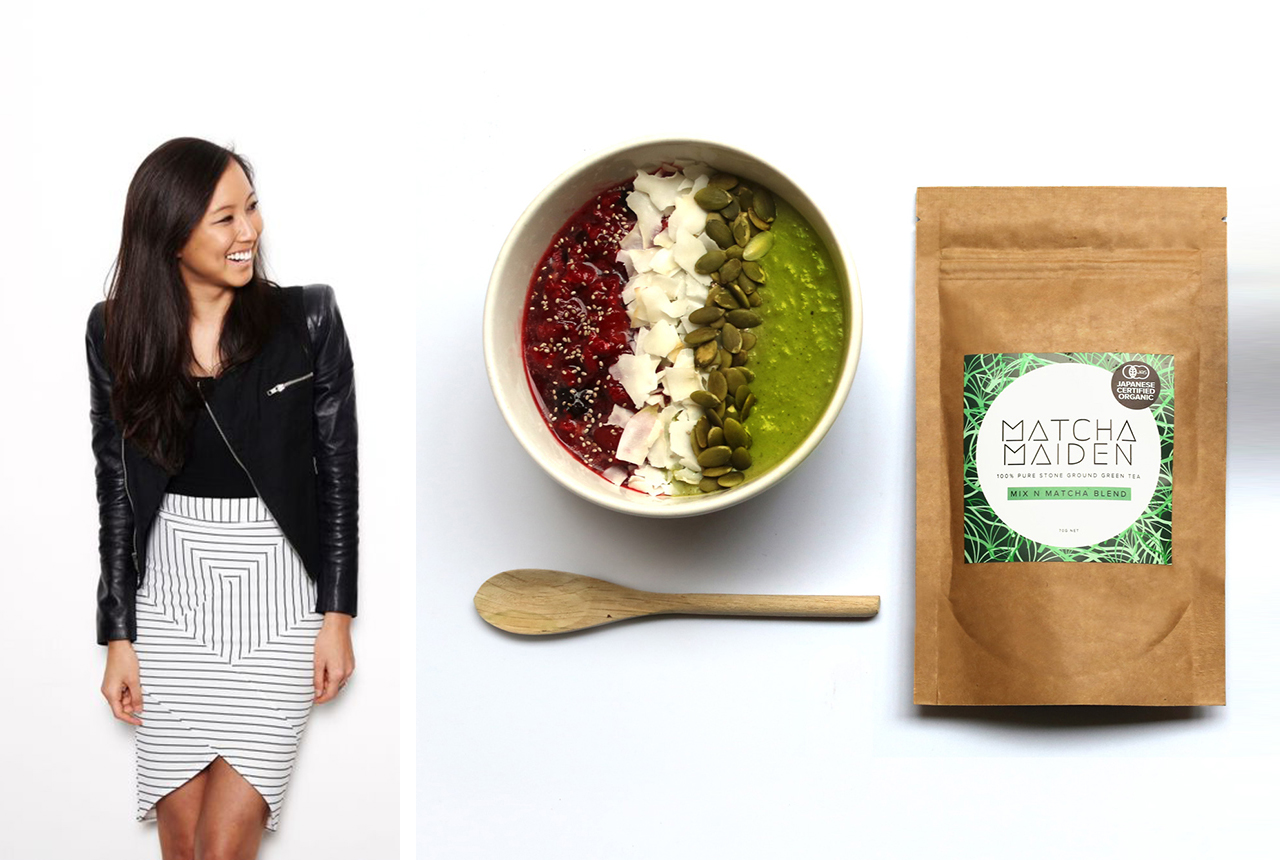 I met Sarah Holloway over the internet via Instagram. After several months of mutual stalking, we decided to meet up on a blind date, on Valentine's Day. While her boyfriend Nic was away. What ensued was three hours of the best conversation either of us had ever had with so much to say about blogging, food and business life.
Sarah, originally a lawyer, founded Matcha Maiden with her partner Nic (owner of The Bushy Creative) after travelling to Japan and seeing the green stuff everywhere. Now only four months into the brand they have achieved the unimpossible task of breaking even. Using the lean start up method they have been able to launch a business with minimal overheads meaning their only major outlay was product which once sold has been reinvested into more product which feeds the growth of the business.
In this short time Matcha Maiden's Instagram, or Matcha Family, has grown to 16.7k of loyal followers. Because of Matcha's influencer program Sarah has been able to base an entire social media strategy based on user generated content. As well as that, they stock drinks and desserts in all of Melbourne's hippest cafes and restaurants.
Both having full time jobs, working from 7am until midnight is not an uncommon scenario for Sarah, how she does it never ceases to amaze me! That and she is probably the nicest person you will ever met.
Additional to all of this she, like me, quit drinking two years ago due to an allergy problem which I ask her about in pt. 2 of this interview.
Find out how she has grown Matcha Maiden so quickly, how she defines success and where they are going next…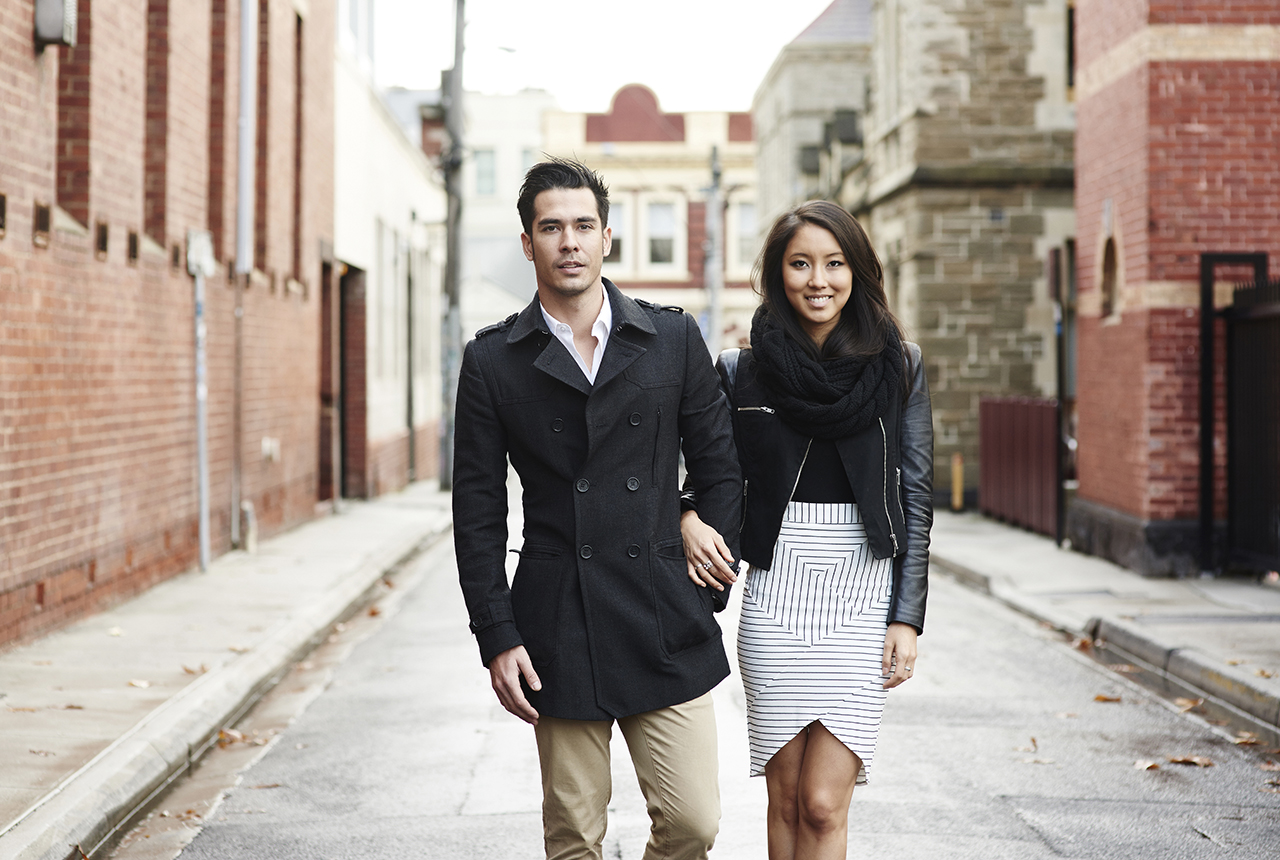 Name: Sarah Holloway
Age: 26
Occupation: Lawyer, Co-founder Matcha Maiden
Clicky clicky: Matcha Maiden's website, Instagram & Facebook.
What did you study and what was your original intended career path?
Law/Arts (Languages). My original intended career path was anything that allowed me to travel the world, learn all the languages, eat all the food and have all of the fun while still somehow making all of the money. My more realistic intended career path (or at least first step on a career path) was slightly more sensible – to become a qualified lawyer and get some professional experience under my belt while keeping as many doors open as possible until I figure out what the rest of the path should look like. It's a work in progress… stay tuned!
Give us a brief background on your career to date:
The first step went as planned (as many things do for borderline-OCD, hyper-organised, A-type personality life enthusiasts like myself) and I started my career at an international law firm, got qualified, settled in mergers and acquisitions and spent half of last year at our global HQ in Hong Kong expanding my horizons and learning the ropes. After coming back from Hong Kong full of energy and new ideas (it's such a buzzing and exciting place), I decided it was time for a side project and took a step into a new and contrasting world of small business.
How did Matcha Maiden come about?
My partner, Nic, and I are dedicated wanderlusters and have ticked off more than 30 countries in the last 3 years together. We discovered matcha at its birthplace in Japan in its traditional setting as a ceremonial tea. We later encountered it again on the health foodie scene in green-smoothie, sun-kissed, hipsterrific LA, which is always a few steps ahead of the rest of the world. Then, again in Hong Kong last year, the US expats continued the matcha-as-a-superfood trend and we got hooked! Unable to find any reasonably priced, organic, well-branded versions back home in Australia, we decided there must be at least a few other people out there like us looking for it so Matcha Maiden was born to answer our calls.
So your partner Nic used to run marathons and then started running clubs, how did that lead to having his own creative agency?
We've both had quite interesting and diverse pathways, which I think is actually one of the main reasons we make such a good team. Nic was an elite international 400m hurdler and I was a ballerina in our past lives. An injury cut his career short and brought him home from the European running circuit and his "people-person" nature led him into events ("events" sounds a bit classier, don't you think?). Being a jack of all trades and loving a new challenge, Nic and his business partners did all their own marketing and design for the events they ran and became self-taught creative geniuses! When the time came to retire the dancing shoes, that translated perfectly into a full service, boutique creative agency – and that's how the Bushy Creative was born.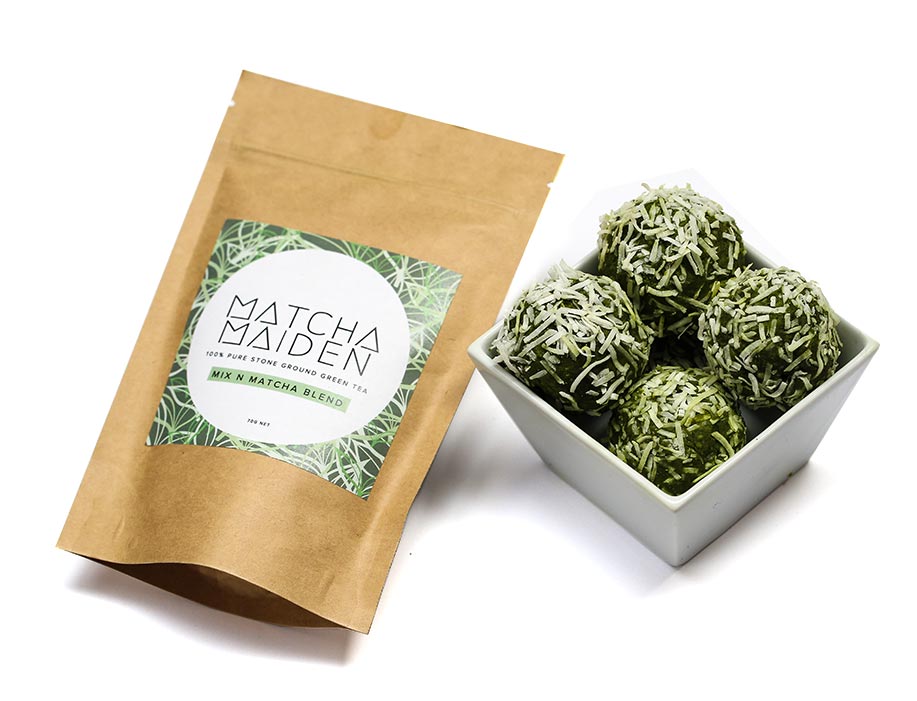 How is Nic involved with Matcha Maiden?
Despite what the name might suggest, Nic and I started Matcha Maiden together. If there's any tip that I can give people thinking of starting up a business, having a partner to share the load with (especially one who has a complementary skillset to yours) is invaluable. Our different backgrounds have worked to our advantage and meant that between the two of us we can cover most ground without having to draw on external sources. Our family have also been unbelievably helpful in allowing us to manage the overwhelmingly quick growth of the business.
We split the roles quite evenly and surprisingly there isn't much overlap. Nic obviously takes care of the creative side – building the website, putting together our design files, business cards, packaging etc. Having previous experience in running his own business, he also takes care of the wholesale operations and logistical side of things (which I am hopeless at! I thought COGS was something to do with clocks). I do all of the social media and writing (as well as all the legal nitty gritty like incorporating a company and regulatory compliance). I also deal with the retail side of our sales and our promotions and marketing (because I love making things look pretty). We designed the name and logo together and everything on a strategy level is a joint decision, even if one or the other of us is responsible for execution. Very lucky to have been able to transition from a couple to business partners so smoothly!
How did you fund Matcha Maiden?
Because we're able to keep so much of the work in-house, we didn't actually require much start-up funding as we don't have rent costs, legal costs, web and development costs etc. We're incredibly lucky in that regard. Our main funding commitment was to purchase the first round of stock which was a relatively small capital investment from our personal funds. We also had to purchase bags, stickers, heat sealers and all that jazz but again we were saved from most of the establishment costs that other businesses might have to dish up. And we're very lucky and excited to have been able to recoup those costs very quickly and break even so soon!
How do you continue grow Matcha Maiden so quickly?
We have definitely put all our profits back into the company during this growth phase, but I think what's been a big factor in our fast growth is that we haven't reinvested the way that many companies do. In any case, the money we have earned has mostly gone straight back into stock (as we continue to grow so rapidly we can hardly keep up with ourselves), so there hasn't been much to play with. But if there has been, yes, it has definitely gone straight back into the Matcha mission.
Importantly for us, it hasn't gone into paid promotions (which goes against the grain a bit, but has worked really well for us). We have had a very nominal marketing outlay during our four short months of operation and focused more on growing a community or "Matcha family" as we like to call it, preferring to expand organically rather than put money into paid promotions which tend not to have a long life span. We felt it was better to let the Matcha movement grow if there was sincere interest and support, and that has been a great decision for us so far.
I think the biggest investment we have made into the company's growth is time more than money. Money buys more stock, but time builds loyalty and enthusiasm. Taking the time to respond to each individual email and comment on social media and create a voice for Matcha Maiden for her interaction with her followers is where our investment has been focused and where the returns have been the greatest in terms of growth. We've also invested our time into events held by like-minded companies in the health food community which allow us to meet people in person and build strong relationships. Financially setting aside sampler freebies for those events has allowed us to build our Matcha family face to face and meet the people who are buying and getting into the Matcha magic. Once you start to grow, it's so easy to lose that personal element because there just isn't as much time to give each person, but it's been a very important commitment for us and will remain an important part of our operations.
What are some of the most exciting parts of running your own business?
As an employee, you have a lot less control over your work and the direction things take. Running your own business gives you creative license over every aspect of your work and when it comes to fruition you actually see your vision out and about in society. I have found that one of the most exciting parts – what started as a random brainstorm session with scribbles all over serviettes and distant ideas for a may-happen-one-day-in-the-future project is now on shelves in stores that I go to and all over the social media pages of complete strangers. And add to that the fact that our product is part of an industry that is all about health and wellness and being your best you? It's just mind-blowingly rewarding and exciting to be able to bring a vision into reality and see it helping people on their health journeys.
What has been some of the biggest challenges for you?
Time management, without a doubt. I am a MASTER of time management and have always been known for having an overflowing plate. But even I have found this one challenging. Having a full-time job and a full-time business is less than ideal when it comes to having down time/exercise time/spare time. Because we love it so much, the sacrifice is worthy. But we've both reached new levels of exhaustion and busy-ness, which is not something to glorify as many tend to. Finding time to exercise, relax and rejuvenate has been very difficult not even because there are so many things to do but because even if there's not, our brains are so excited and energized for new things we could do. It's something we need to look at in the coming months – you can't be everywhere all the time doing everything.
How do you use Instagram to engage and connect with customers?
Instagram has been our main source of advertising. It is a WONDERFUL time to be starting a small business, because media like instagram make things so much easier. It is a crazy world where relationships start on an online photo/selfie-sharing platform, but it's a great world. We have connected with customers (and other like-minded brands) from all over the world that way without spending a cent on marketing. We use instagram regularly and are active in our communications with customers – we always respond to queries/comments and repost many of our followers' beautiful creations. It's important to keep up the communication channels and engage with your audience. Posting passively doesn't quite cut it. Our interactions have already led to many face to face meetings with new beautiful friends – it's a tool I recommend to any business. Even those who seriously dislike it, don't be a hater to your own detriment! Just hire someone who does love it!
How has Matcha helped your nutrition?
We have it every day in everything! Sweet, savoury, face masks – there are no limits. In a time where we're seriously drawing on our energy reserves and asking a lot of our brains throughout the day (and night), matcha has helped enormously to keep our immune systems strong, our energy levels up and metabolisms going despite a disappointing lack of exercise. I don't drink coffee, so it's been an amazing replacement during many exhausted days. It also just tastes delicious, so we enjoy it in healthy forms and not-so-healthy forms (i.e. add it to vanilla ice cream to make green tea ice cream and then scoff a whole tub… life's short!)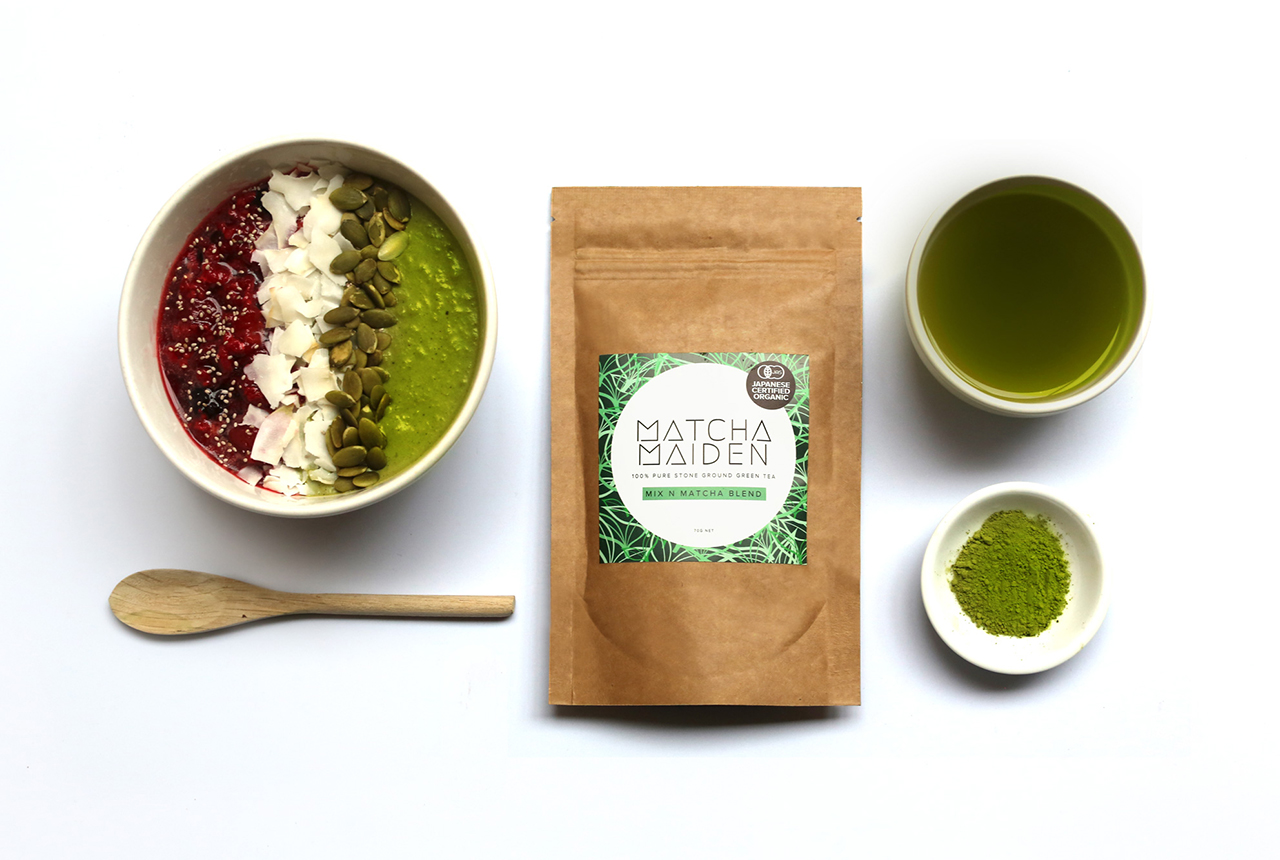 You're now in 200 stores, how did you go about the process of getting stockists?
We have been very pleasantly surprised at the level of demand for our little superfood superstar and have been more reactive than proactive so far – the distributors came to us! We were dealing with each store individually to begin with (which we hadn't actually expected at all and had planned to start thinking about wholesale further down the track), and then were approached by distributors who took the load off and we deal with them so they can deal with stores directly. Our distributors are absolutely wonderful!
What is next for Matcha Maiden?
Again, the reactive/proactive thing has meant we haven't had a lot of time to sit down and plan. We've been spending most of our time keeping up with the demand that's already there and want to do everything properly rather than spreading ourselves too thin and sacrificing on quality. It's a delightful problem to have! For now, we are just concentrating on continuing to grow the matcha family and spread the matcha magic. A few exciting collaborations in the pipeline and perhaps more international growth in the coming months. Stay tuned!
What advice would you give to someone wanting to start their own business?
Start. That is my best advice. The hardest thing is to start because there's so much fear of the unknown and self-doubt getting in your way. You'll never know what you can do and what interest is out there until you do it. Yes, you need to plan to an extent but if you wait for the perfect moment, you'll be waiting a long time. The perfect moment never comes (particularly when you're a perfectionist), so just jump in! Every small business has to iron out some creases along the way and it won't be perfect from day one, but that's part of the journey. If I didn't have encouraging friends and family and Nic pushing me to just give it a try, we would have waited until we had EVERYTHING in order and by then the opportunity would have passed and either someone else would have taken it or I would have convinced myself it would never work. And look!? It did! What do you know!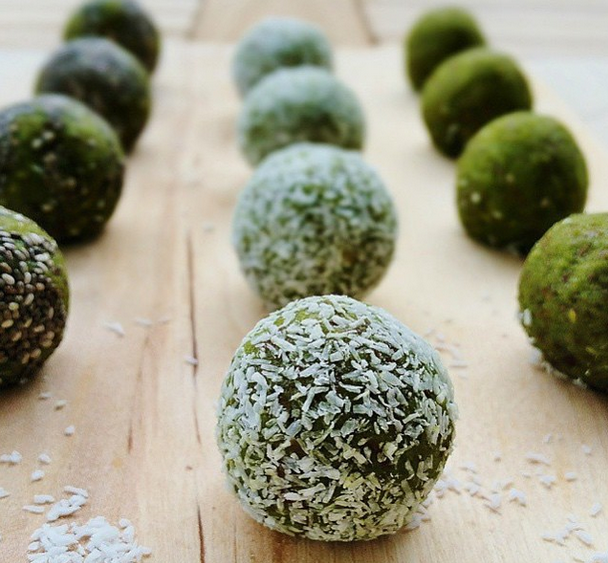 Image from: @urbanraw_inspo
How do you define success?
It's a very subjective concept, I think. There are clearly people who most of us would call successful. But I think many among them wouldn't call themselves successful because they haven't reached their subjective definition of success (although for some, that's part of the problem – once you get a little bit, you can't get enough). Some people measure success by money, others by milestones. I think you're successful if you've set out to achieve something and you achieve it. That could be making a certain amount of money by a certain age or it could be going from being near destitute and then getting yourself on your feet. It doesn't have to mean being wealthy or doing big things. I think we all decide for ourselves what we call successful and then measure ourselves against that marker.
What would you say to your 21 year old self?
Wow, that's a tough one! Stay with Nic because you'll have a booming business one day? Kidding!!! I would remind myself to enjoy being 21, I think. If I'm learning anything at the moment, it's that life goes very quickly and can pass you by if you don't appreciate each moment you're in and the beautiful things attached to that moment that won't be there when you move to the next one. At 21, you are free of so many responsibilities you'll have later in life but you're also old enough to make independent decisions and have some control over things. It's a beautiful limbo land where you're still young enough to be foolish but old enough to do fun things. I'd remind myself to enjoy it while it lasts! And also to stop drinking (which I did end up doing!)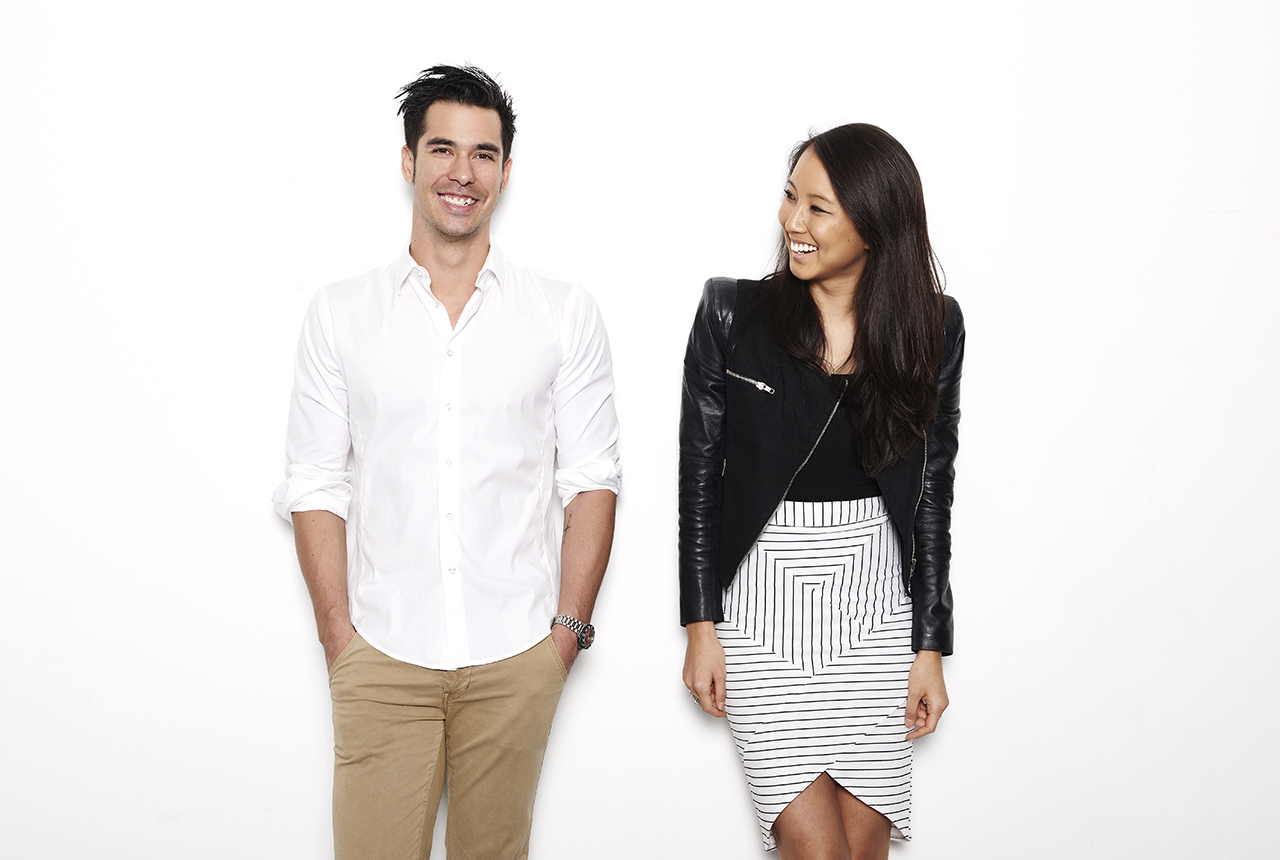 What person dead or alive would you invite to a dinner party and why?
Obama. I know that's such a boring answer and I dislike being boring or standard in any way. BUT my reason is that I am always so fascinated by people who have unfathomable power and influence, whether it be political or even just social. Celebrities or politicians, it doesn't matter. I just find it so interesting that famous people are actually just people who became famous. They were all children once, they all have families, they all are the same size as us (i.e. they're not way bigger than all of us to match the size of their global significance and they don't have a weird aura around them to remind us all that they're so important). Obama is one of the most powerful men in the world. I would love to ask what that feels like. To see what it's like to be the opposite of normal. To laugh at how he goes to the toilet too and has temper tantrums and family arguments and likes and dislikes and skills and shortcomings just like us. It would just be so interesting!