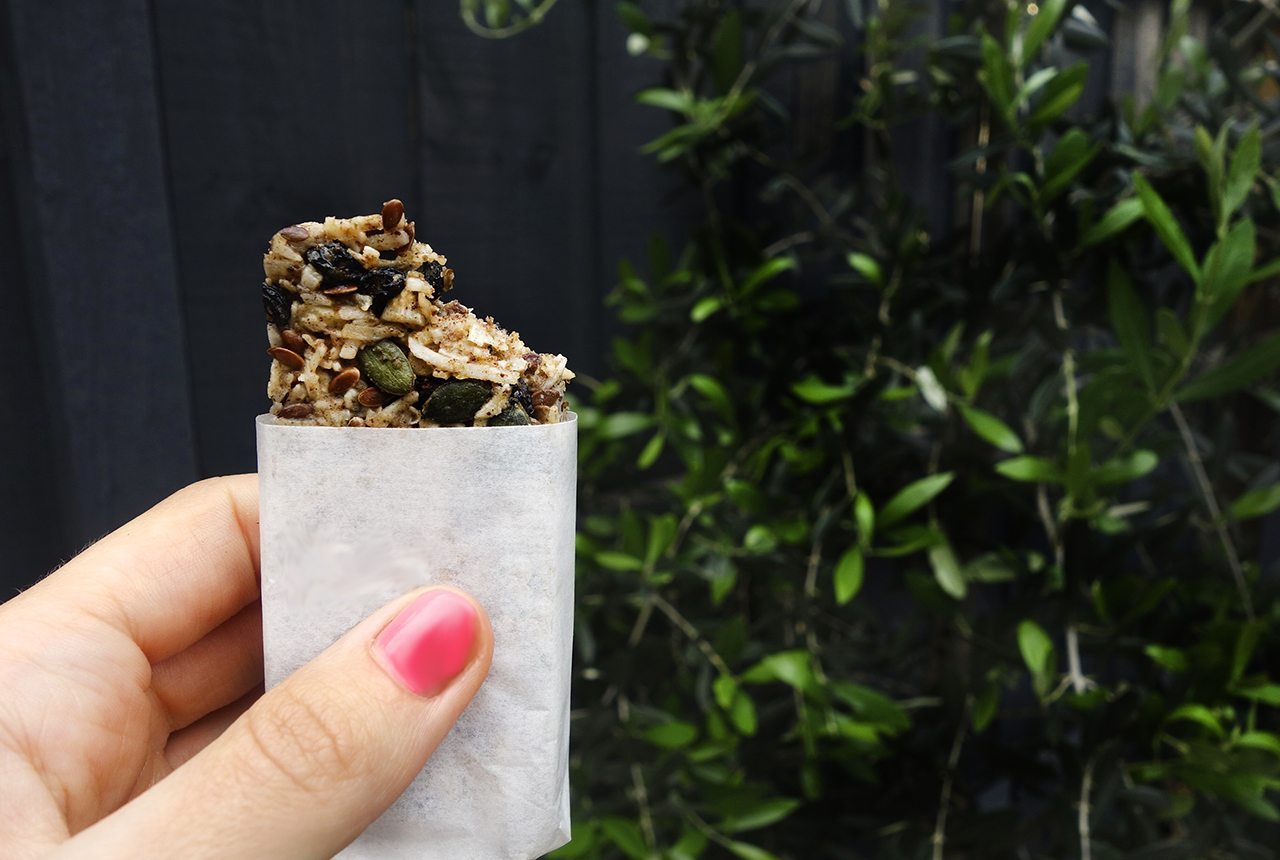 These are for when you're sooooo busy, that you don't have time for anything – not even to complain about how busy you are. These are for when you need something you can grab immediately that will be filling, yummy and will support your health. My friend, I got your back on this one.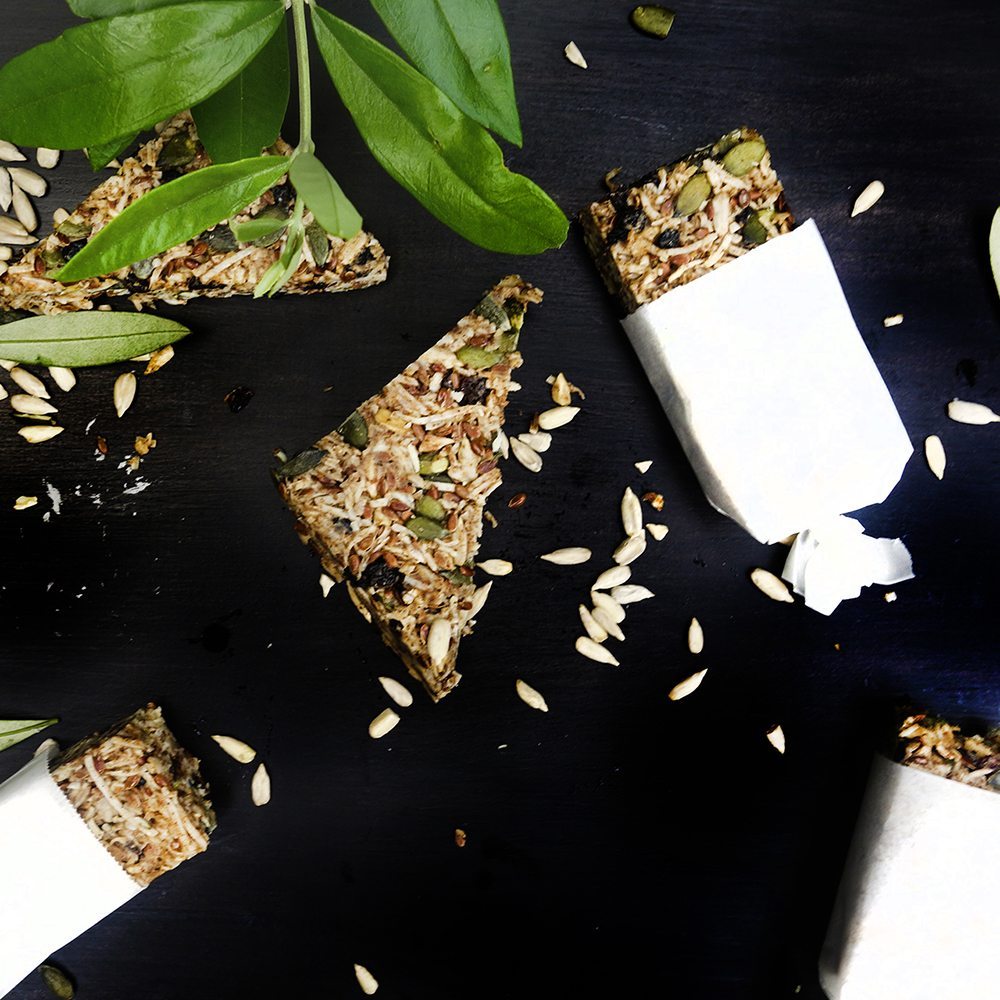 As everyone harps on, breakfast is a vital to start to your day. If you don't eat regularly, our primitive bodies think that the world has run out of food and that there is a famine! Your body thinks it is doing you a HUGE favour and that it needs to prepare immediately for the famine by storing food for later and holding on to it for dear life as fatty fat fat. Thanks pal.
It's counter intuitive, but by eating less, you gain weight… Not ideal! I have spent the weekend reading Dr Libby's new book, The Calorie Fallacy, and I now understand this more than ever – supply yourself with heaps of clean, good food, and you won't have to count anything. My favourite quote from the book: "Stop dieting and counting calories. If you have to count something, count nutrients". Oh, she sa wise!
So, what's good about these bad boys? Well for starters, it is made all lovingly by hand, by you, with fresh ingredients and superfoods. A lot of these superfoods I have written about in my glossary section, Da Farq is That, and you can click on each one to read more. However, because you are sa busy, here is the jist: Chia and linseed supply great fats such as omega 3 which is great for skin , hair and nails. The other seeds such as sunflower, pepitas and tahnini are powerhouses of minerals and nutrients (seeds grow into big plants so they need to be!). Psyllium keeps it all together and helps optimise your digestion which is very important for weightloss, clear skin and feeling your best!
See Also
These bars are not just limited to breakfast though, enjoy them as a mid morning / afternoon snack or post workout and it's happy happy joy joy for you!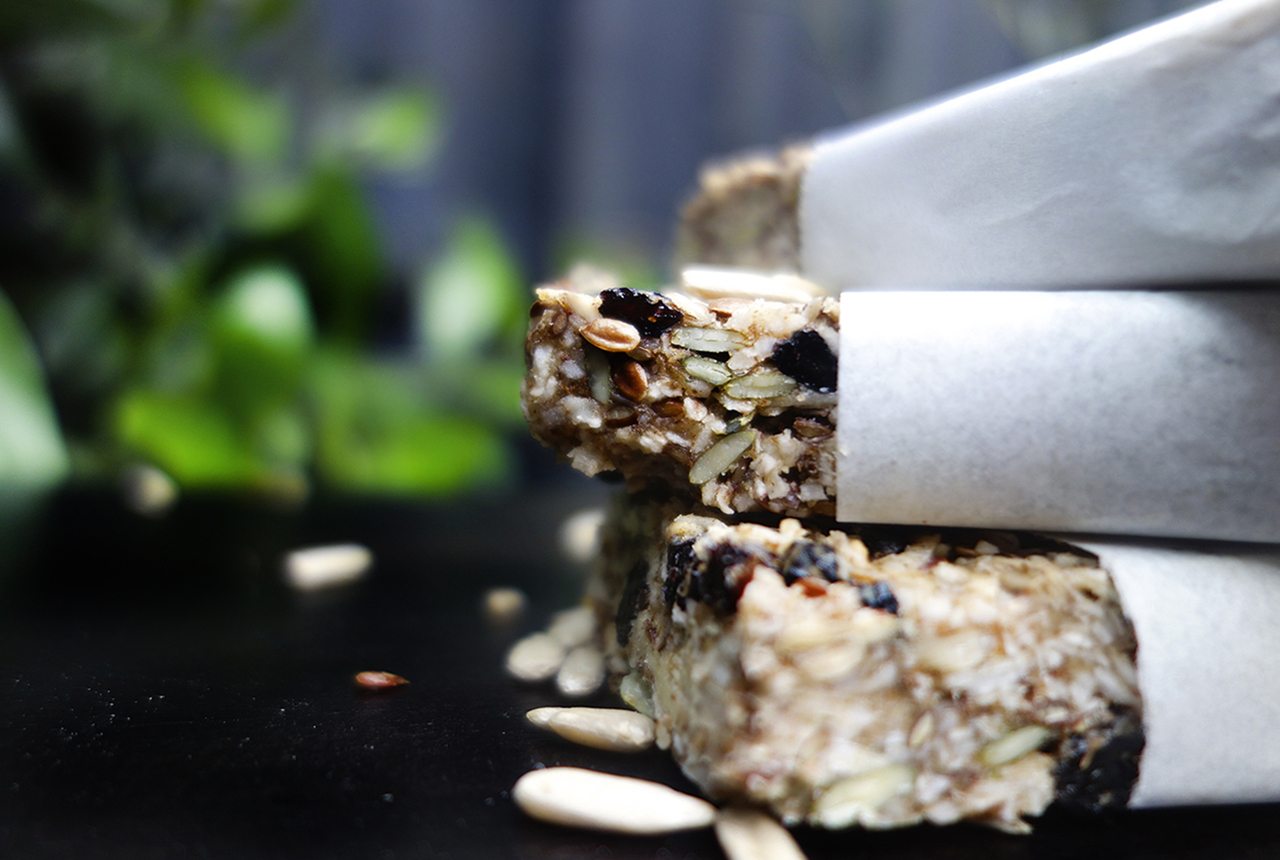 cos i'm sa busy: grab and go breakfast bars
These are for when you're sooo busy, you don't have time for anything - not even to complain about how busy you are. When you need something you can grab that's filling, yummy & healthly!
Eat for:
breakfast, snack
Cuisine:
Vegan, Paleo, gluten free, refined sugar free, can be fructose free, dairy free
INGREDIENTS:
2 tablespoon psyllium
2 tablespoons chia seeds
½ cup pumpkin seeds
2 cups unsweeteneed shredded coconut
½ cup pepitas
½ cup linseeds
½ cup currants (optional – omit if fructose intolerant)
¼ Teaspoon Himalayan salt
1 teaspoon cinnamon
4 tablespoons coconut oil, gently melted
4 tbsp tahini
2 tablespoons water
4 tablespoons raw honey, gently melted (or maple syrup if fructose intolerant or vegan)
INSTRUCTIONS:
In a blender, finely grind the psyllium and chia seeds into a powder – this will form the glue of the bar when mixed with water. You'll also appreciate this step when you don't have to spend hours picking seeds out of your teeth.
Mix everything else together by pulsing in a food processor or by hand.
Line a baking pan with baking paper and smoosh everything in. Pack it down as hard as you can.
Chill in freezer until set, 1 hour min.
Cut into bars and wrap them individually so they are ready to grab whenever. I like these as a mid afternoon snack so I make them a bit smaller, but for breakfast you might want to make them a bit bigger!
Store in fridge or freezer in an airtight container, I like to keep mine in the freezer as it lasts longer and stays together better if you need to take it somewhere. However it will also be fine in the fridge.