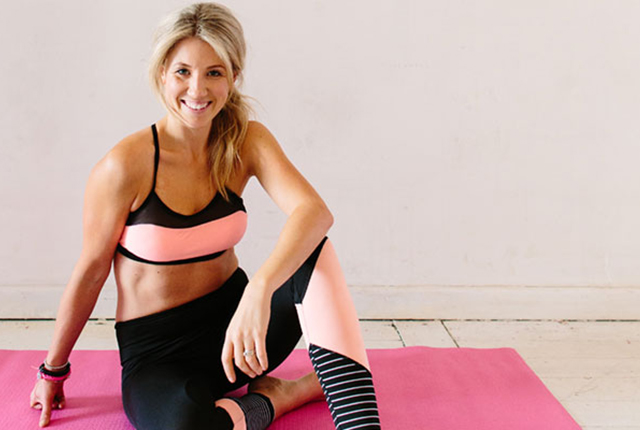 Once an Olympian snowboarder, Stephanie Prem suffered a horrific accident during a training run after missing a big jump in 2010. Missing the landing she hit the left side of her body and fractured vertebrae, compressed her back discs, dislocated the hip and tore her pelvis.
After four years of extensive rehab using reformer pilates, Steph grew to love the medium seeing it's huge potential in healing and decided to put everything she learnt into her own program, which is when Studio PP and the Premium Performance training method was born.
Today Steph shares with us her inspiring story, how her business is going as well as her guide to getting a great body…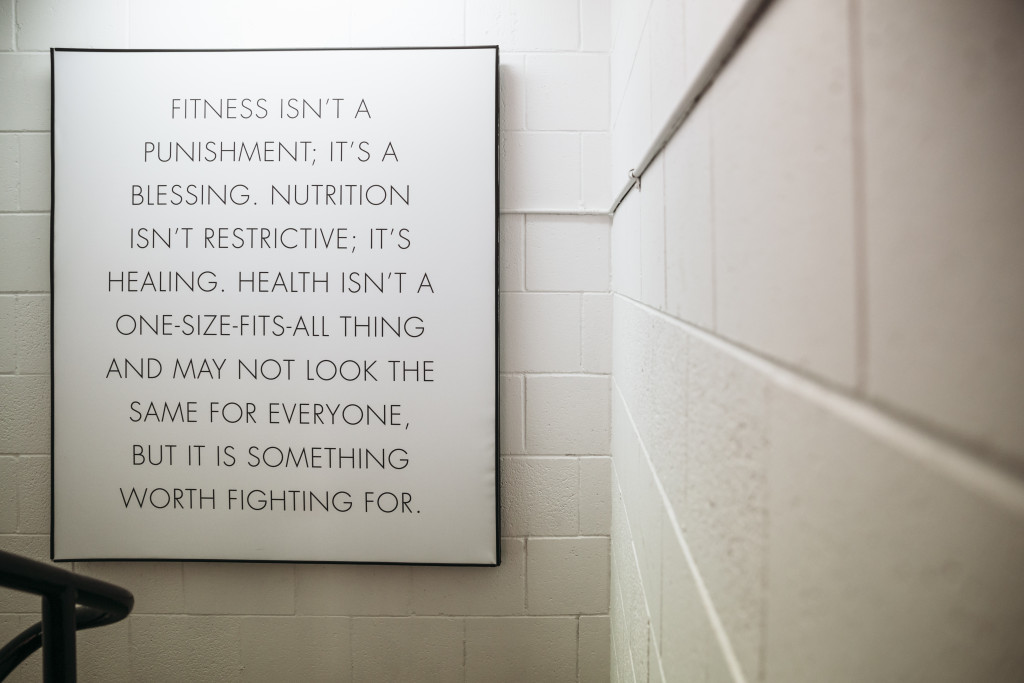 Name: 
Stephanie Prem
Age: 29 (dirty 30 in a few weeks – eek)
Occupation: Director/Founder of Studio PP and the Premium Performance training method.
Clicky click: Studio PP's website, Instagram and Facebook.
What did you study and what was your original intended career path?
I studied musical theatre at the Victorian College of the Arts and left my Deakin Arts Degree to pursue my sporting career and Olympic dream instead. I have a cert 4 in fitness (personal training) and after my injury I studied Pilates because I loved the method and the results it had on my own injured body. I've always been passionate about sports and arts/media and I still pursue both. I never had an intended path I just work hard at things I am passionate about and see where they lead.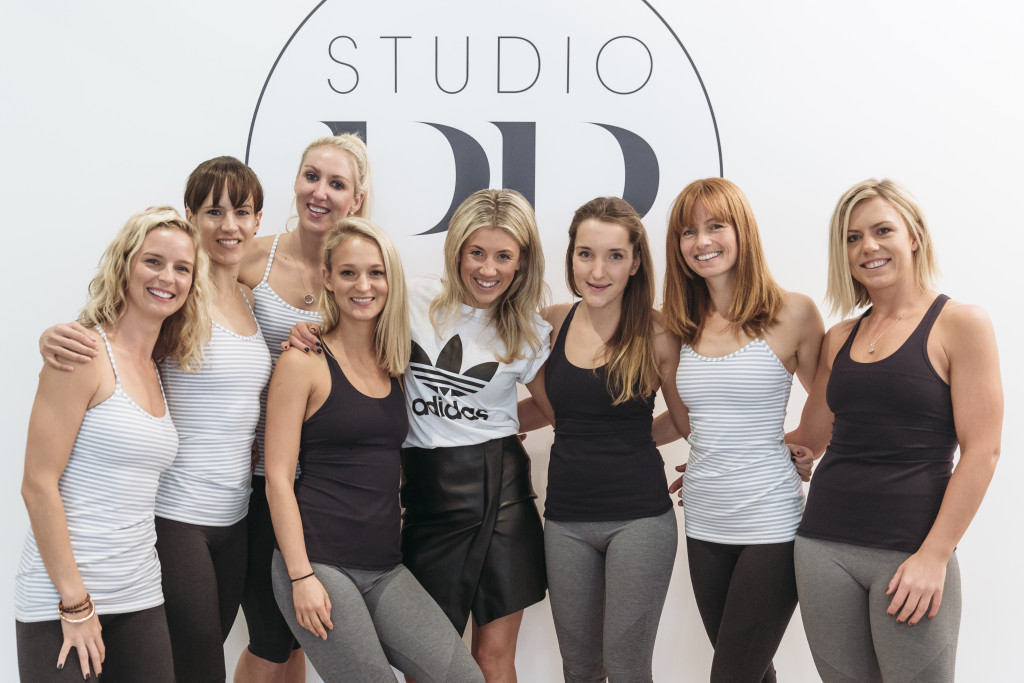 Give us a brief background on your career to date and how Studio PP came about:
I was a professional athlete for 10 years and a member of the Australian Winter Olympic team in 2010.
My business Premium Performance was launched in 2012 following my exit from professional sports due to a horrific snowboarding accident. The focus of PP was women's outdoor group fitness training businesses in parks around Melbourne. I focused on motivation and making fitness fun to women of all ages, abilities, shapes and sizes. I helped them become the most premium versions of themselves, ultimately performing their best in health, fitness and life. It quickly grew into a popular mumma's fitness, girls boot camp and personal training business. In 2013 I added Pilates to the business seeing and loving the effects it had on my own rehabilitation process (following my snowboarding accident after the 2010 winter Olympics).
Last year I opened my first pop up Pilates studio on Chapel St. Windsor. It quickly outgrew itself and after eight glorious months it was decided PP deserved a permanent roof over its head that was not dictated by Melbourne's bipolar weather. The new studio "Studio PP" offers a complete fitness and wellness experience from Pilates, Yoga, Barre, Bootcamp, Personal Training, Massage and Nutritional Advice; all of which are my favoured elements of health and what I believe will effortlessly support you on your journey to good health and strength.
Having such a major injury at such a young age must of been quite difficult, how did overcome that setback and was your attitude key to recovery?
Fracturing my spine, breaking several ribs and doing some serious damage to my pelvis, hip and insides….really made me re-assess my health and my approach to it. My holistic approach to health and fitness is not just important but crucial to me living a pain free life now. My love of Pilates and functional fitness stems from a 4 year rehabilitation stint (that wasn't always easy) and taught me the importance of stripping back and looking after myself better. Patience and trusting the process would be my key messages and that is why I live and breath health and fitness, and this process was my inspiration behind building Studio PP to help others on their personal journeys.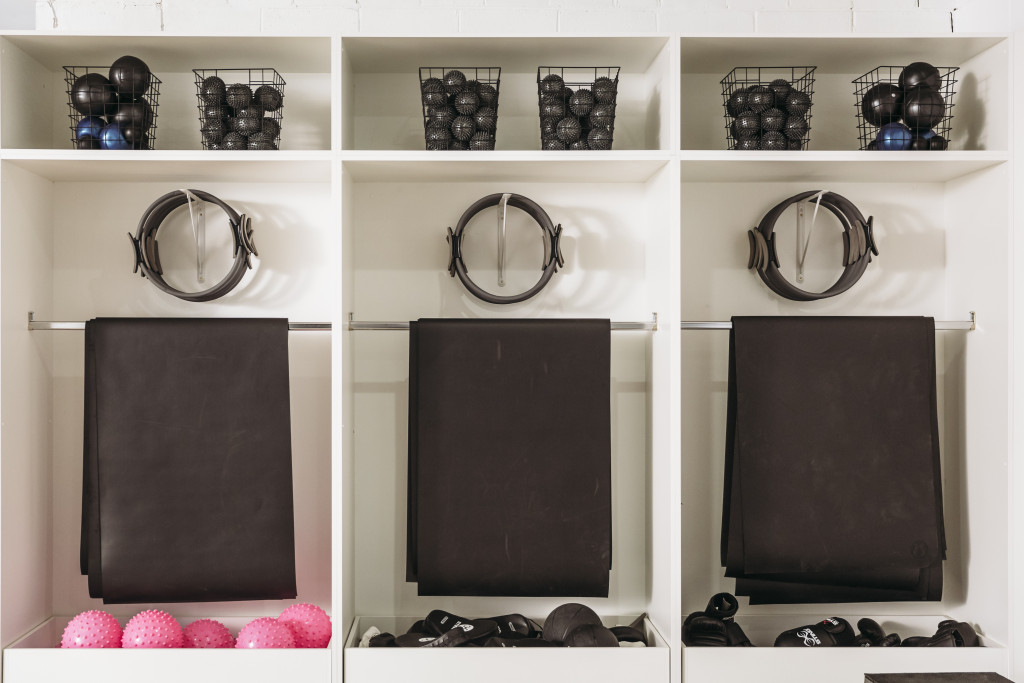 What is the inspiration behind the interior, why was aesthetic so important?
The inspiration behind the space was urban and luxe. I wanted to combine elements from my professional sports background with quality functional equipment including reformers and TRX's and exceptional teachers but with the luxury and boutique element. I believe combined they make the perfect fitness and wellness space. Fitness needs to be functional but fun and I love that you can sweat and enjoy health in a non intimidating non clinical space.
Being an athlete yourself, what do you look for in a workout?
I am of the belief that if everybody did one part Pilates, one part yoga and one part boot camp per week, their bodies would be stronger and healthier and the world would be a happier, healthier place.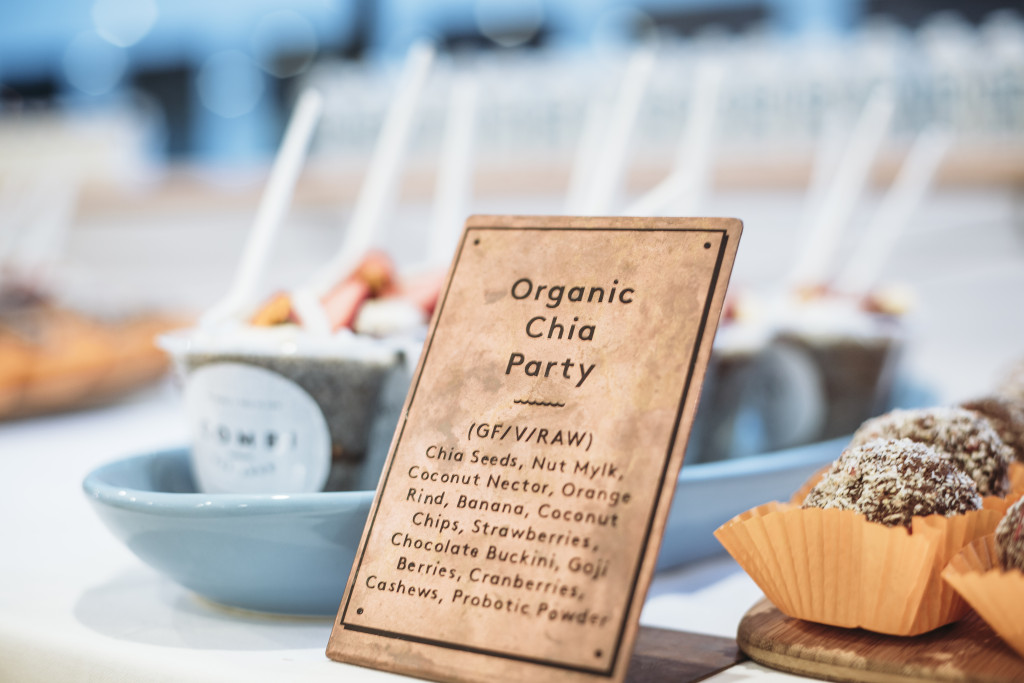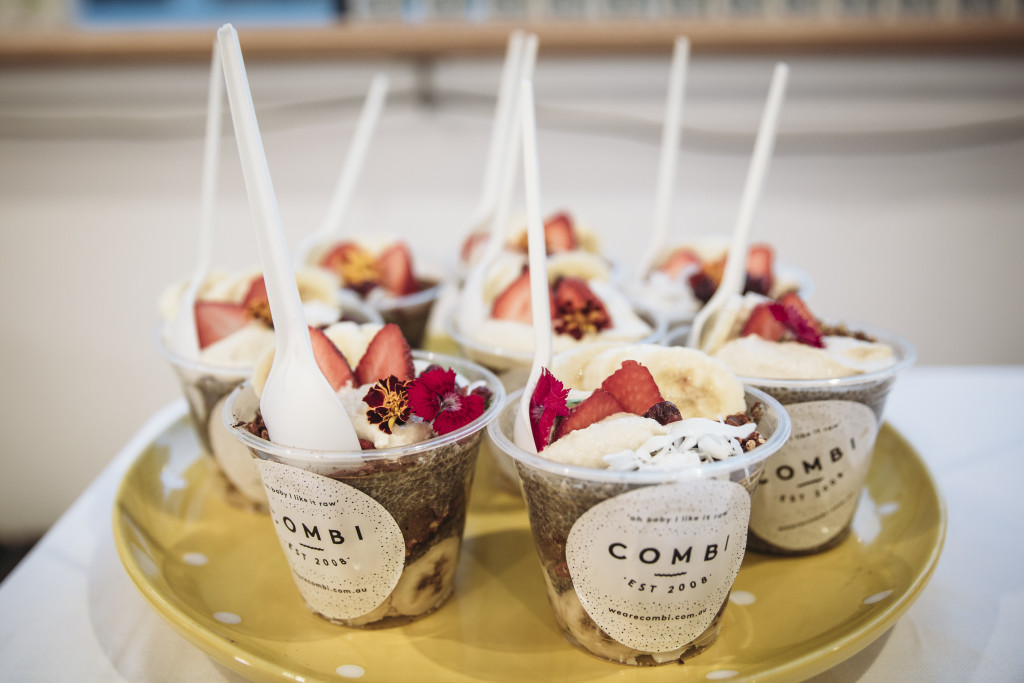 At your launch, I had a great natter to the Combi owners who said you-visited them almost everyday, why is nutrition important to you and how do you make sure you get a good diet being so busy?
Transitioning from an athlete to a "regular" lifestyle was tough on my eating habits because when you train 30 hours a week you are constantly eating and fuelling it's hard to shake the habit – following my accident I also was diagnosed coeliac so that was a complete change of lifestyle for me – goodbye pasta carb loading!
I am obsessed with Combi and the goodness they provide (and because I live at the end of the street!) They are organic and fresh and delicious always a safe bet for me. It's so easy to grab a smoothie or a chia pudding between classes and it keeps me on the strait and narrow.
In terms of starting a business, what have been some of the biggest challenges for you?
When I found the space it was a site office and had been for a few years so it was run down and in desperate need of a makeover and a bit of TLC. It took 4 months of renovating a lot of trust in the process, physical and financial pressure and a whole lot of friends and family on deck to get it to where it is.
What are some of the most exciting parts of running your own business?
I still pinch myself sometimes when I realise how much I love going to work every day. I love that I could hand pick all the finer details and really execute what I love and believe in. It's been an amazing creative outlet and justification for all the hours I spend on Pinterest ;).
I also love my team of girls they make coming to work every day a joy!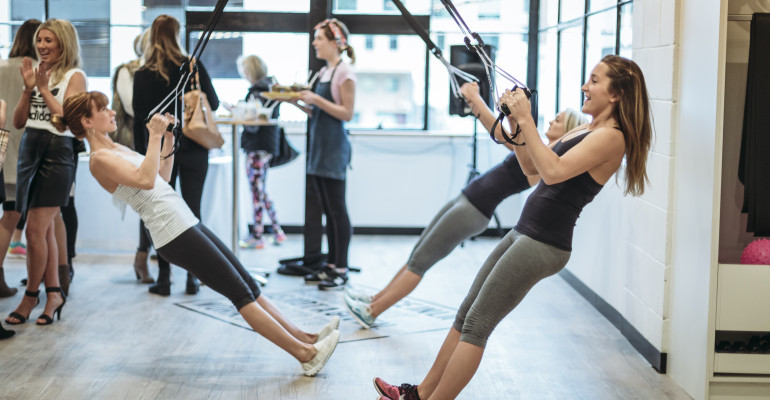 What are some of the things you have done to market Studio PP?
We really have just had a soft launch for the new space but put a huge focus on celebrating our existing clients that have been with us since the beginning – they are the foundation of the business and why I keep growing. We have a big subscriber database to the blog and people from all over enjoy our weekly newsletter with recipes and workouts and links to our socials.
Now that you have launched, what are some of the next steps for you?
The possibilities are endless for PP's expansion. We are just enjoying our HQ for right now – But we are looking to expand eventually and grow the online side of the business. Watch this space.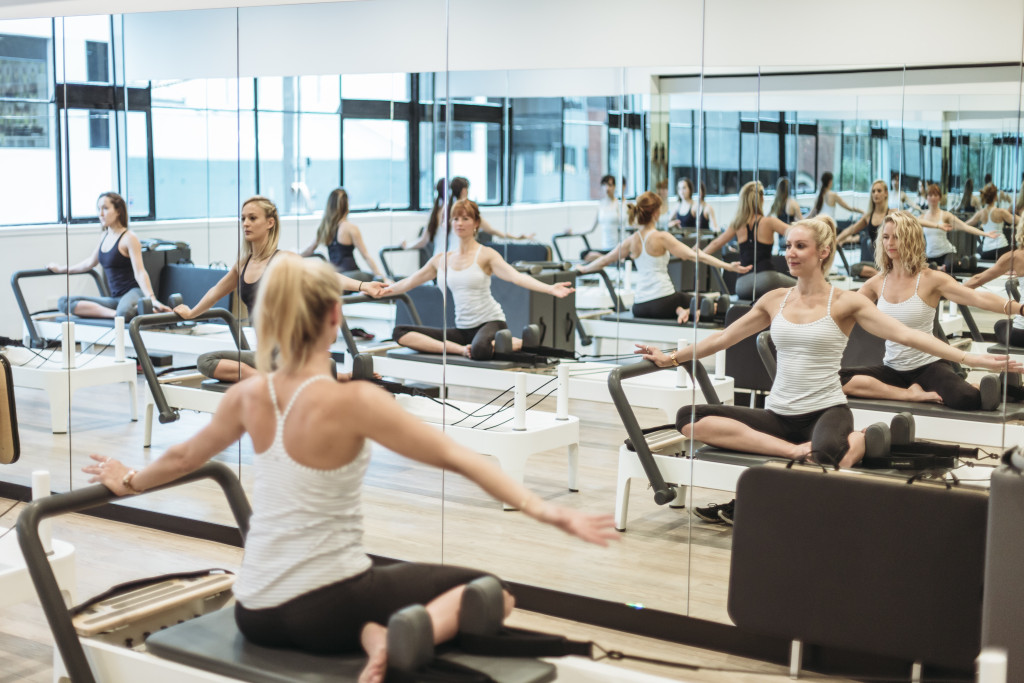 What advice would you give to someone wanting to start their own business?
You just have to back yourself 110%. If you operate from a strong value system and if you practice what you preach it will all work out in the end. I take the same approach to my business as I did to my sporting career – always looking for the 1% ers' and ways to better the practice and myself.
Staff are also an integral part of running a successful business and need to embody the brand and what it stands for, I searched high and low to find my team and they have come from all wellness walks of life.
How do you define success?
Achieving your personal goals, happiness, family and a good inner circle.
What would you say to your 21 year old self?
You will not believe what you have done and where you will be in 5-10 years!
What person dead or alive would you invite to a dinner party and why?
Will Pharrell – would just die to have him at my dinner party, THE funniest man.