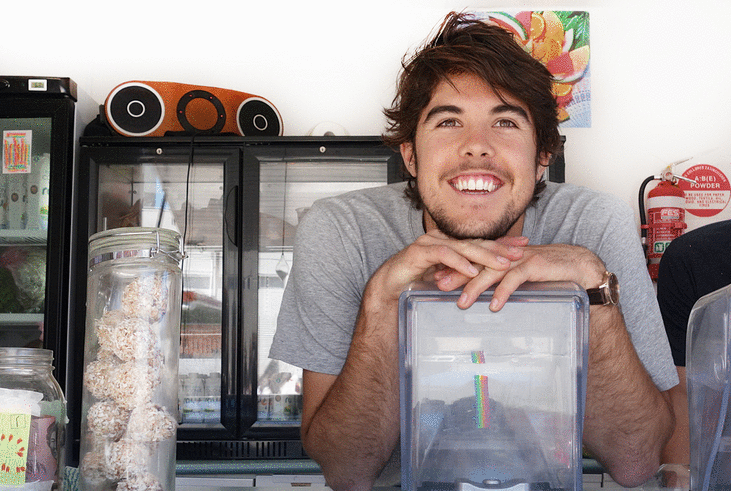 The future is bright for Morgan Cottee, a young entrepreneur who with the help of two other BlendCo babes, Charlie and James, is helping shape Melbourne's healthy food scene.
Coming from a family that is deeply engrained in Australia's pantries, Cottee has always been fascinated with starting his own business. After a stint overseas which lead him to put on a few kilos, and a few uh ha moments over dinner with friends, BlendCo the healthy alternative was born. Straight into the thick of it, in their first year they trawled 30 of the summer's best festivals, giving the hungover masses fuel to power through the wild nights and days.
It's not just about the lol's though, there is serious consideration for optimal wellbeing and mindfullness behind the brand, as well as some good old fashioned smarts and hardwork. BlendCo is one of the new breeds of Australian businesses that aim to do it differently – encompass both profits and lifestyle, what is money without health?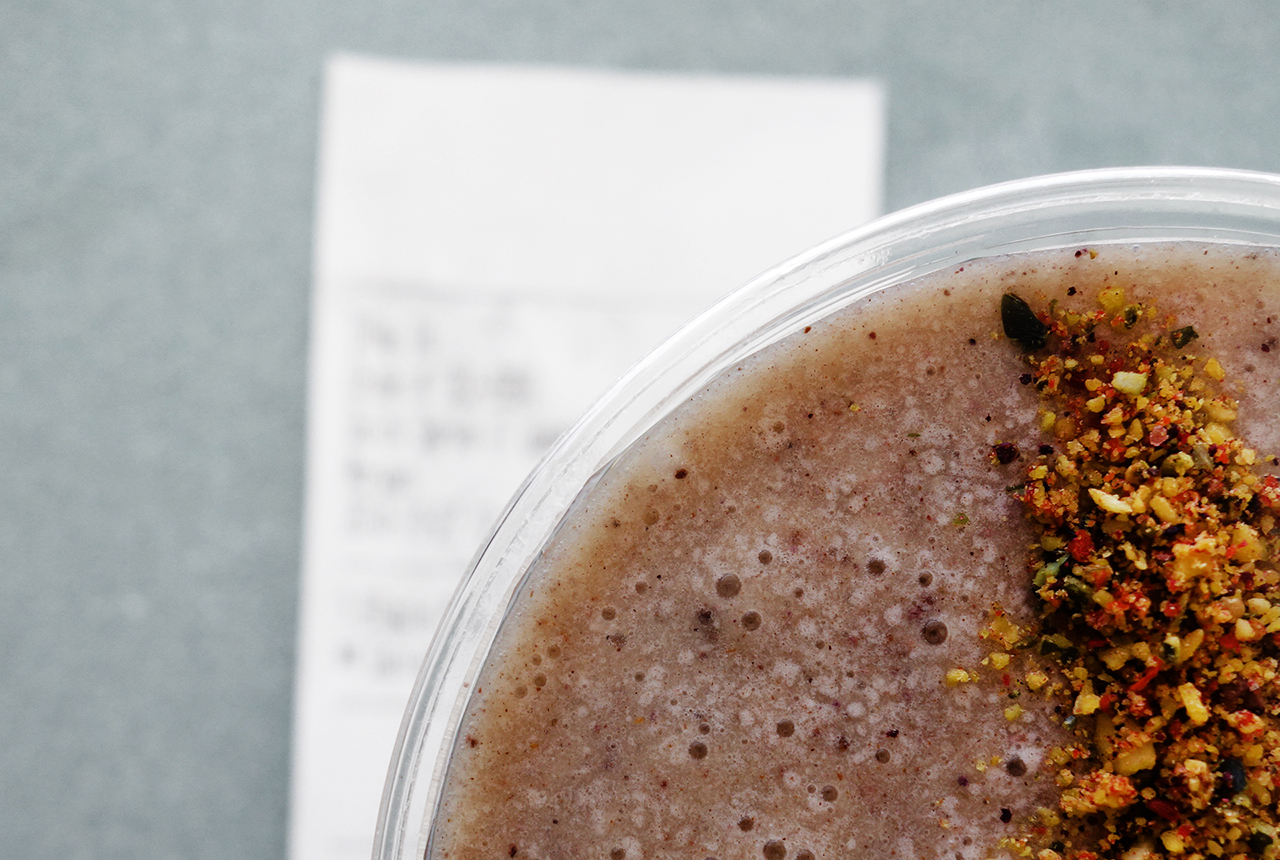 Name: Morgan Harold Cottee – well it's actually Harold Morgan Cottee, my dad is called Harold and his dad's called Harold, and his dad's called Harold so i'm just the latest in a long procession of Harold's but I go by Morgan as mum had it her way the day i was born.
Age: 23
Occupation: Owner BlendCo / Student
What do you study?
A bachelor of business, studying a double degree in Accounting, Banking and Finance at Monash University, Caulfield.
What was your original intended career path?
It was always to be in business. My Great Grandfather was the founder of Cottee's Cordial and so i suppose i've always had that 'business' mindset in my blood. From a young age my grandfather, who also ran Cottee's for a number of years suggested a career in drinks – bottling juices that sort of thing. I guess that because of that, my long-term goal has always been to bottle my own juices and make the whole thing come full circle, which would be really nice. And at this point in time, BlendCo is actually in the process of manufacturing bottled juices for release within the next few months, so i'm really excited by that!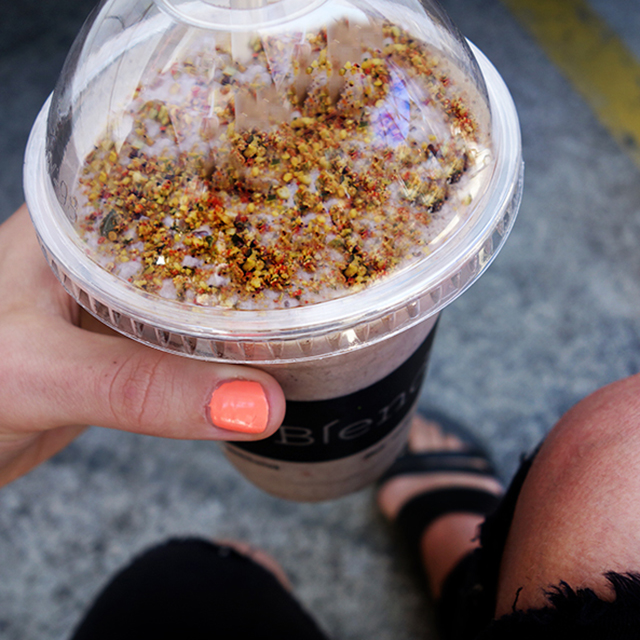 [line][pullquote width="600″ float="left"]The vision of the company is to help people like my former self and others into leading a healthier, more enjoyable life.[/pullquote] [line]
Why blends?
The health movement is gathering so much momentum its really fantastic to see. I have not always been the healthiest eater, however I avoid things like chips and i haven't been to McDonald's in 3 years. I am an example of the people we are trying to support, people who want to or are trying to change the way they live and eat. Charlie and James are both massively into health and have been for years. They've really pushed me and supported me into leading a healthier lifestyle and it has really helped. The vision of the company is to help people like my former self and others into leading a healthier, more enjoyable life.
What was your diet like before?
I went to Scottland for a year to work as a Gap Student in a small Scottish country town and while I was there I literally ate Pringles every single day. Scottish food is disgusting – everything is put into deep fryers. Lunchtime at my school would be pizzas, chips or a massive steak and that is how I lived for a year. So I wasn't very healthy and I put on a few kilos. Once I got back I got straight into healthy eating and lost the weight.
Was it hard to go back to eating healthy?
Not at all, if it tastes good – I can eat it!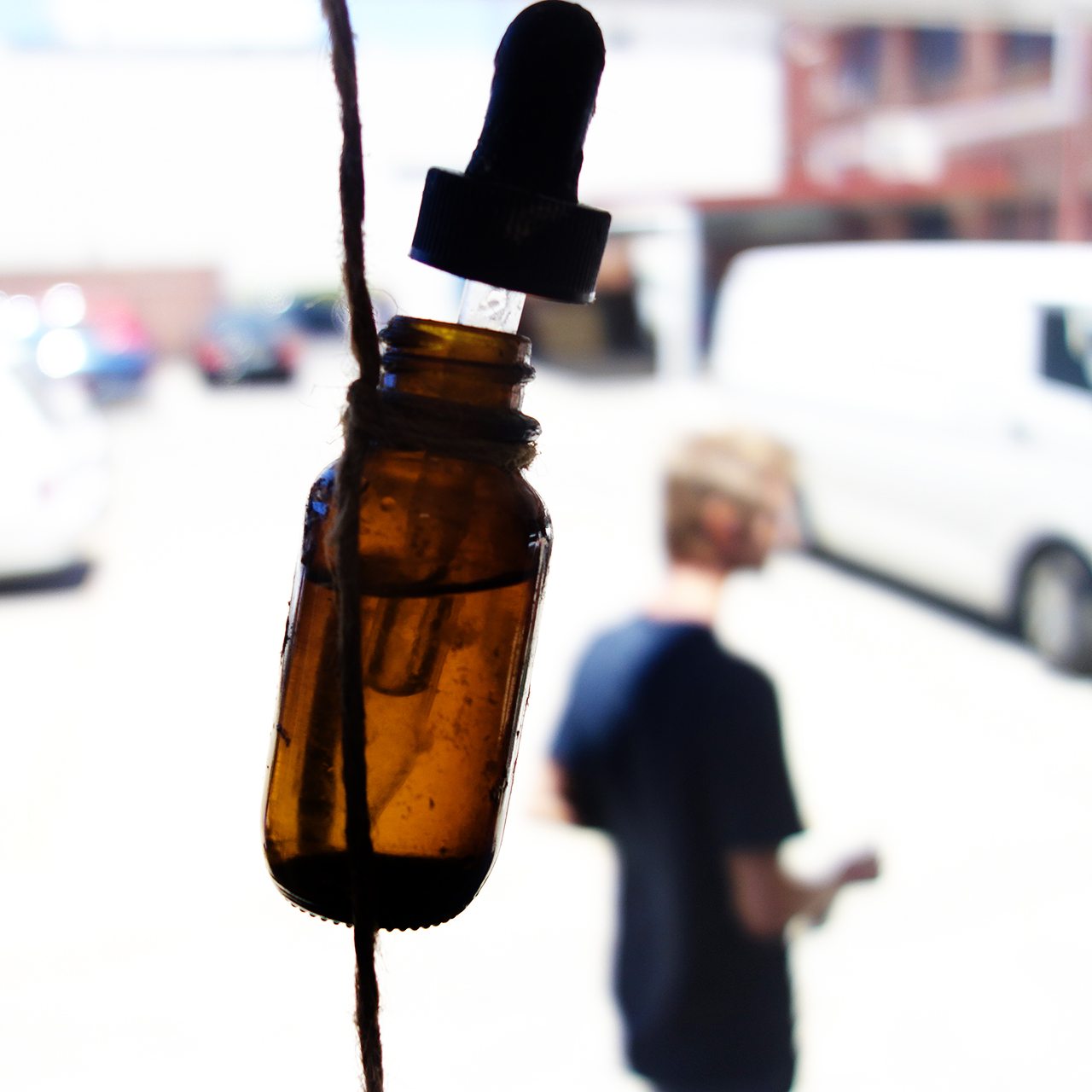 [line][pullquote width="600″ float="left"]I really didn't realize that food that was so healthy for you could be so tasty.[/pullquote] [line]
How did BlendCo come about?
Charlie Maginness (23) and I have been good friends since year 8 after meeting through a mutual friend of ours. Two years ago on Charlie's birthday we got a few mates together and went to Vegie Bar in Brunswick. I absolutely loved everything about the place from the food, to the general atmosphere and vibe and even the earthy feels of the restaurant. The whole experience had me buzzing for a while afterward. I really didn't realize that food that was so healthy for you could be so tasty. I left that night and straight away called Charlie and said, "Mate, we have got to do this, let's bring this idea to Malvern" which is where we both live. Then we realized just how much money it would take to get this idea off the ground, "an absurd amount" and so we began searching for other ways to raise the capital. We started looking into opening our own fitness shoe store, which sounds like it makes no sense but my old job was selling running shoes and I realized how easy it was to do. We started doing research, speaking to companies like Nike and Adidas and even went warehouse shopping around Collingwood.
Then one day another mate of ours had an idea "why don't you put a little juice bar in the front of the shoe store". We thought, "Oh, that's a sick idea, why don't we do that?" Then we took it one step further and thought of putting it into a van and driving around the streets of Melbourne, promoting our shoes but at the same time selling juices to get that healthy cross over. Eventually we decided to get rid of the whole shoe idea altogether and just get the juice van going.
We found a juice van out in Frankston that we purchased from an elderly couple who had previously run it under the name of "Smoothie Hut" but due to the demands of the industry had decided to move on. We also got another mate involved, Mat Bate, a very artistic and creative bloke, whose passion about health and being unique in what he does is absolutely amazing.
In February/March last year, we applied to all these festivals and ended up doing about 30 of them, which was fantastic for our first year. It's honestly some of the most demanding work though as some festivals require that you 'bump' (drive in) the van in at 6-7am some mornings meaning we'd have to be up by 3 or 4. One of the festivals urged us to bump in 3 days before the festival started so there's always a lot of waiting around time. Overall it's a lot of fun. While the festivals are going on you're on your feet hustling for 12 hours a day, but at nightfall, when the temperature cools down a bit and a blend is not the desired meal of choice, we get to join in on the night's festivities, all while giving these people at festivals a healthy option, which wasn't there previously.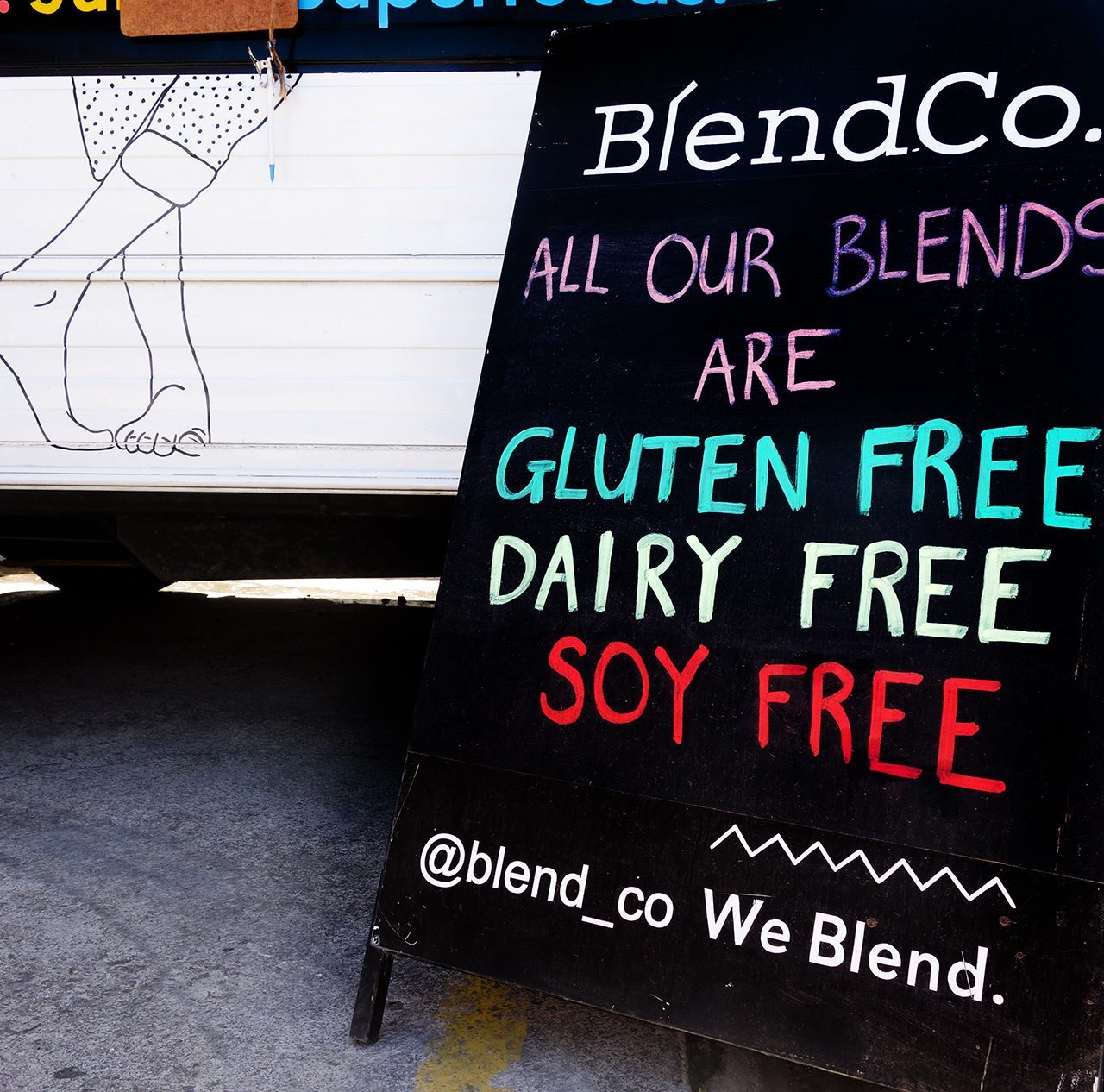 [line][pullquote width="300″ float="left"]Get got the entire van, which used to be pink and white, repainted.[/pullquote] [line]
What was involved in kitting out your van?
We still use the same blenders but had to get the entire van, which used to be pink and white, repainted.  We had a design team called Copy Boy come up with the exploding heads idea which we loved and thought was perfect for us. The job of painting the van was very expensive to do, probably too expensive now that I look back! The inside of the van often needs to be updated but it's pretty sturdy and should last us another 5 or so years.
Are you going to more festivals this year?
Yup, we have got the Melbourne Marathon, Strawberry Fields, Rainbow Serpent and we should find out about Falls Festival in the next week or so. If we don't go to Falls there is a new festival called Beyond the Valley which would be good because there's no one here in Richmond over New Years so you've got to go to them!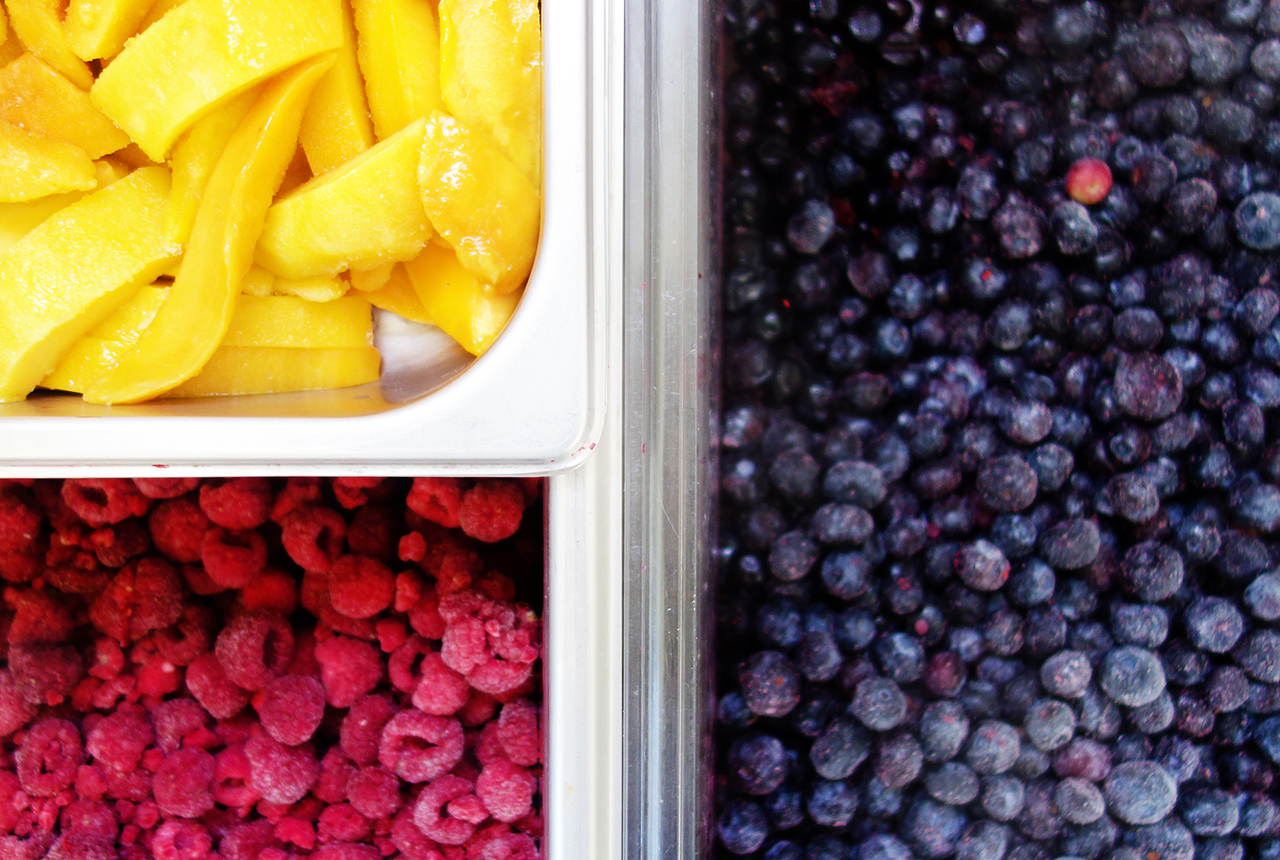 How do you work with the seasonality of fruit?
For our menu we use unseasonal fruit such as bananas, and we don't use oranges purely because they are too time consuming to prepare. We are looking to get one of those big juicers in which all you have to do is put the orange in, it slices, juices and does everything else for you! But they're not readily available and have a waiting list. The super foods we get from Loving Earth, which are all organic and readily available all year. In summer we're considering bringing out watermelon juice or something like banana ice-cream.
How do the cooler months affect your business?
Winter is one of the main reasons we started doing the Superfood Blend. In winter people don't particularly want blends, so we decided we had to come up with something that wasn't restricted by the weather. People from all over the world are actually in love with our Superfood Blend – there is feedback all over Instagram that it is the nicest tasting thing they have had. Next winter we will be looking at doing blend deliveries. Peoples offices are so nice and warm so if we remove the element of them having to go outside to get themselves a smoothie, that might help.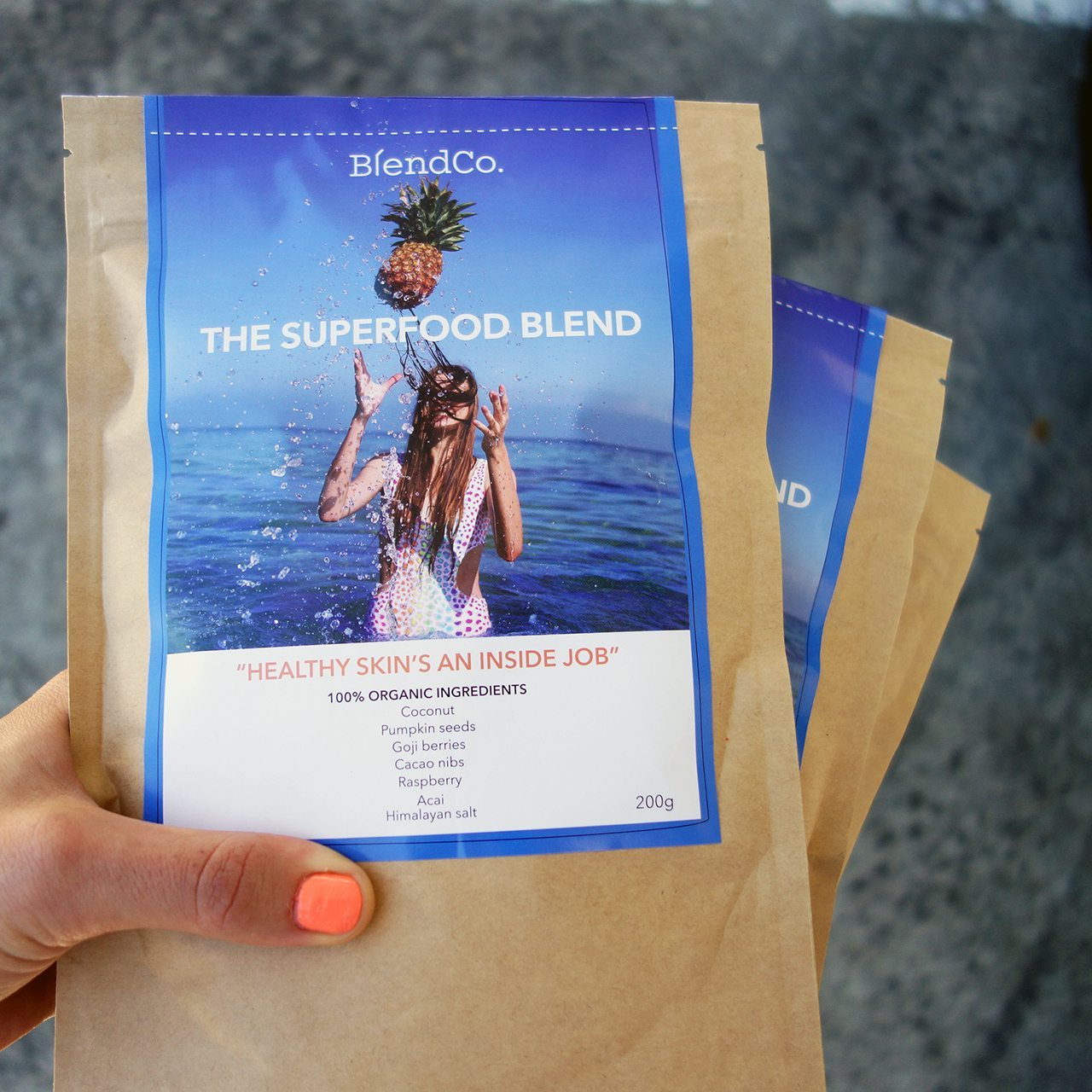 [line][pullquote width="600″ float="left"]We got Charlie's Thai healer, Kiki, to have a look at every single ingredient that we put in the blend, its effect on peoples skin and how they might react to that… and it just so happened that what she suggested – tasted really, really good! [/pullquote] [line]
How did The Superfood Blend come about?
Summer was over and most of the festivals had been and gone. At one of our earlier events we met a marketing student called Celeste Whitelore who told us that she loved our company and what we were all about. We had a brainstorming session soon after and, given the cold wintery conditions that Melbourne experiences for half the year, we decided that our smoothies would not be enough to sustain the company through those months and thus decided we had to start packaging foods and sell them through an online store. The most important factor was making sure the ingredients were all organic. We got Charlie's Thai healer, Kiki, to have a look at every single ingredient that we put in the blend, its effect on peoples skin and how they might react to that. She came back with a list of do's and don'ts to follow, which was fascinating for us and just so happened that what she suggested – tasted really, really good! We didn't have to change anything or put in any sweeteners like stevia. We started pushing the product through our friends who had Instagram accounts and started getting larger and larger. The reason we have so many followers on Instagram is due to The Superfood Blend – not the van.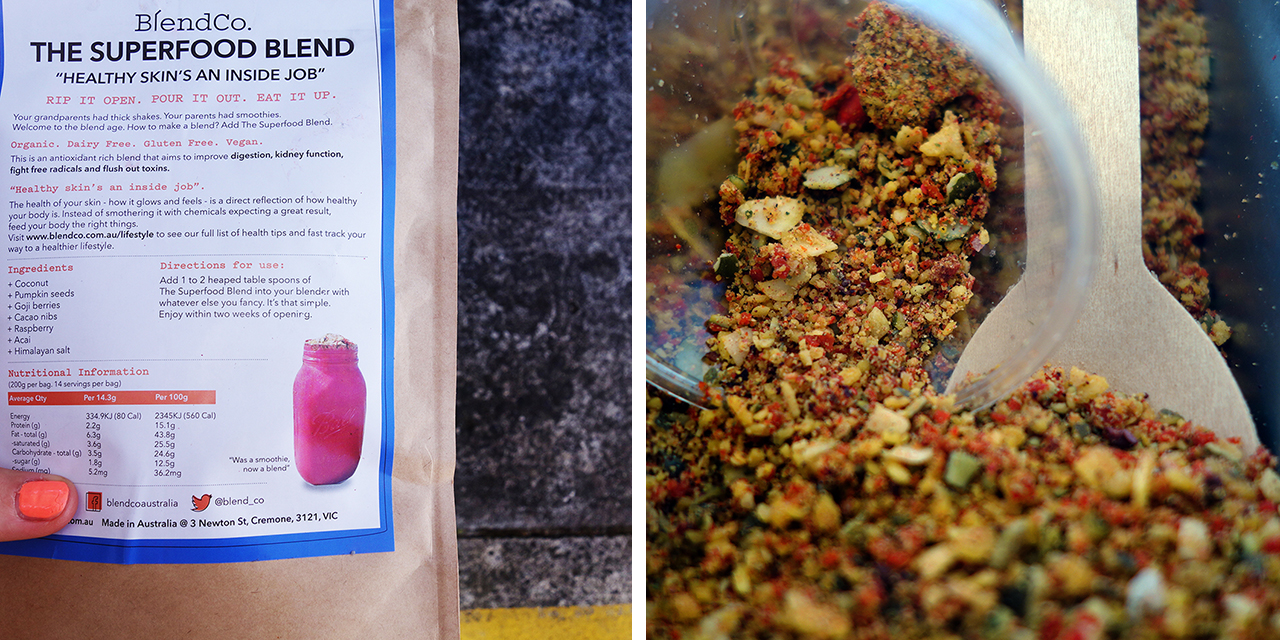 Where do you dispatch all your online orders?
Right here from our Richmond HQ!
Where do most of your orders come from?
America – a lot of our bloggers are in the US.
How did you crack the American market?
I wouldn't say that we have "cracked the American market" yet but I think we'll get there. We got into Instagram at a time where bloggers were just booming. We got in at the peak and it has since been declining. Bloggers nowadays get 30 different companies contacting them for products every single week and fortunately we got in just before those companies. We are still working on penetrating the market. Initially we simply emailed accounts that aligned with the company however as it has peaked we are now looking for different ways to gain exposure.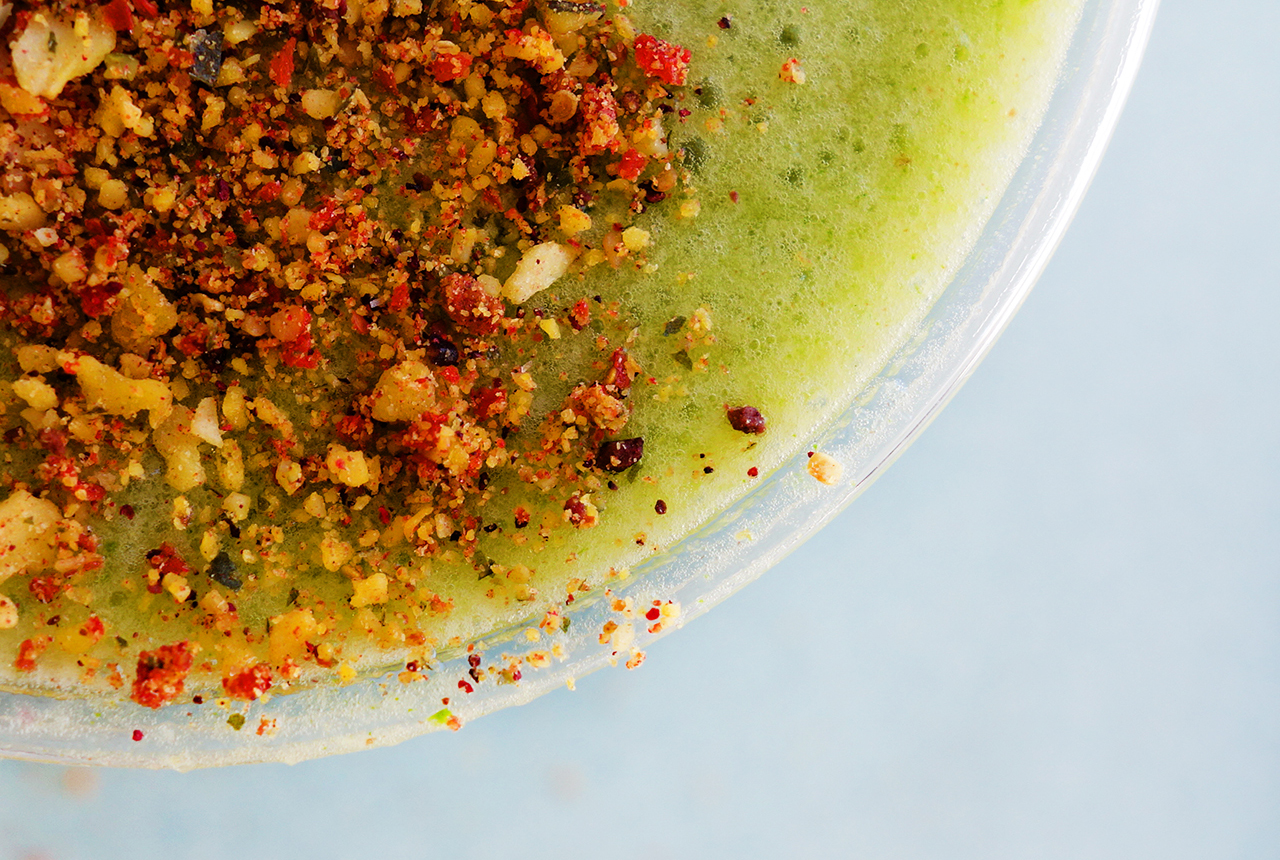 Have you ever thought of setting up a store or another van?
Yes, we are in the process of setting up a concept we are calling a 'Blend Bar' which is essentially the same as our current setup in Cremorne, however, it would operate from a permanent location and would serve salads, raw desserts, blends and bowls. We also intend to ship in another juice truck, one that is more manoeuvrable than our 7m caravan trailer, which we would drive around Melbourne, and the rest of the country attending music festivals and more.
What have been some of your biggest challenges?
There have been a lot – packaging is the biggest challenge – we have been through 3 iterations and each time you never how good it is until you release it. We are looking at transparent packaging now so it looks better on the shelves. Designs can also be a challenge – we've found it much more helpful having a full time employee come in and do design work everyday with us. Financial challenges – we had to all find different ways to get raise capital – for example I sold all my shares and my old car. There are always things that pop up but there hasn't been anything that has been really dramatic.
What about your work/life balance?
Uni has taken a backseat, especially this semester. Apart from that we all have a really good balance. Charlie for example loves to go to retreats and is real big on meditation and goes and does that as much as he can. I like to go to the footy with mates. James is a get out of the city kind of guy and likes to go for walks in the forest. We are all very different.
How is studying business at the same time as running a business?
Originally it was really good as I could go to my tutors and ask them for advice. For example when I needed to know how to do a cash flow statement or financial summary's to that affect, I was able to ask my tutor's who were always more than willing to help out. It is really good to be able to put what I am learning at uni into practice. It does get hard during exam time – studying 7 hours a day and trying to run a full-time business can be tough so this semester I have picked a couple of subjects that don't have exams.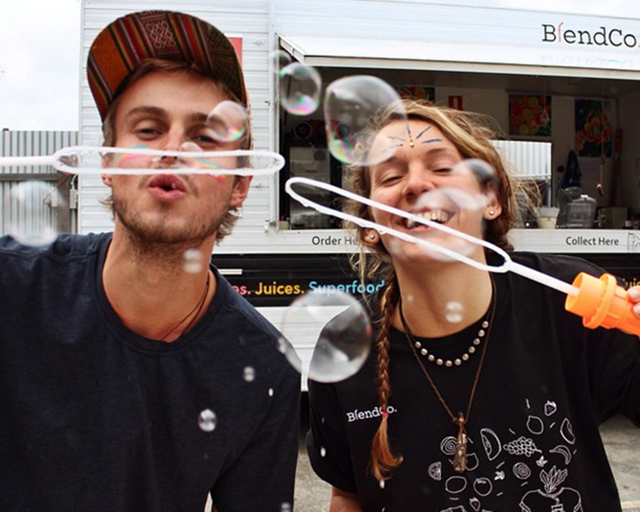 // Charlie walks in, grabs a box of bananas and says: "Are you recording?", "Yes", "knock knock", "whose there","Charlie", "Charlie who?", "Charlie Maginness that's my last name – is that going to be in the interview?!"
[line]
What else is coming up?
We are looking at doing a 1kg bag of cereal. My biggest thing is finding value in a product and to do so we want to increase the size at an affordable price. It will have the same taste as the super food blend but with oats and other ingredients. We are doing the packaging for that now and it should be out in a couple of months time.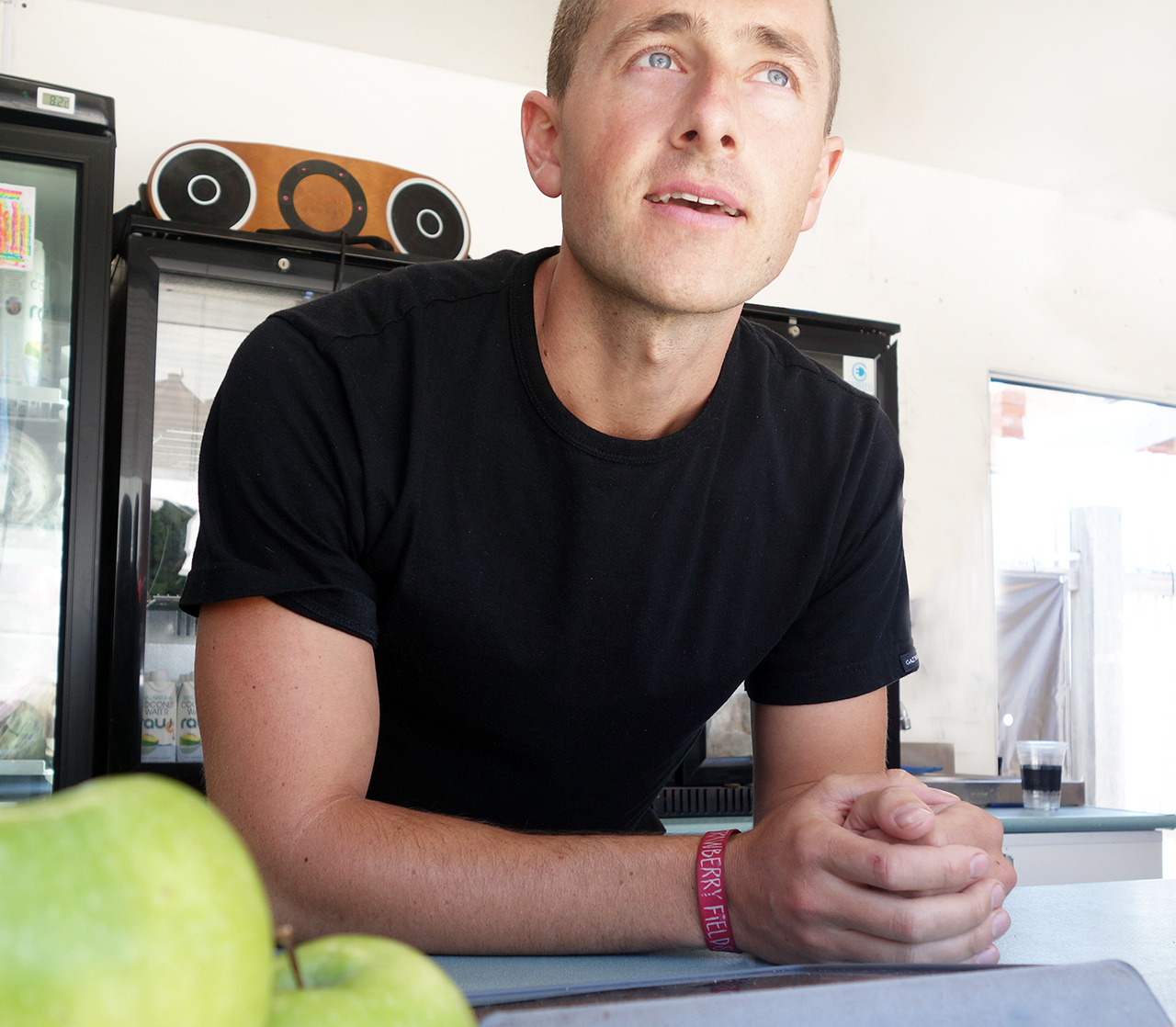 How did you find James?
James Lowthian (30) came to us. He was Charlie's mentor from a business school he went to. We kept going to James for advice. James used to run nightclubs such as The Factory, The Ritz and lots more. He decided that running nightclubs just wasn't for him and wanted to do something that aligned more with his holistic beliefs. After a short period of time he indicated that he'd potentially like to be involved in the business, which was great, because we'd been discussing a similar thing but were yet to approach him. So he came onboard and helped us get this office here, as he was a friend of Erika's (from Willow and Blake /Frank / LBSS), which we said we would have on the condition we could position our juice van downstairs in the car park. We also had to make sure that the café next door wouldn't mind (they didn't – we just can't serve coffee or food) and it just so happened that everything worked out.
How do you define success?
For me, success is feeling comfortable and being able to do what I want to do. Not having anything that hinders me. I've never wanted to, and i probably never will want to work for someone else. I think that because of that, success for me is running the show, my own show, in the way that i want it run. For all of us it is getting our brand out there, getting as much exposure as we can – I think success for BlendCo will really start to feel tangible when we do open those first few Blend Bars in Melbourne, Sydney and hopefully overseas.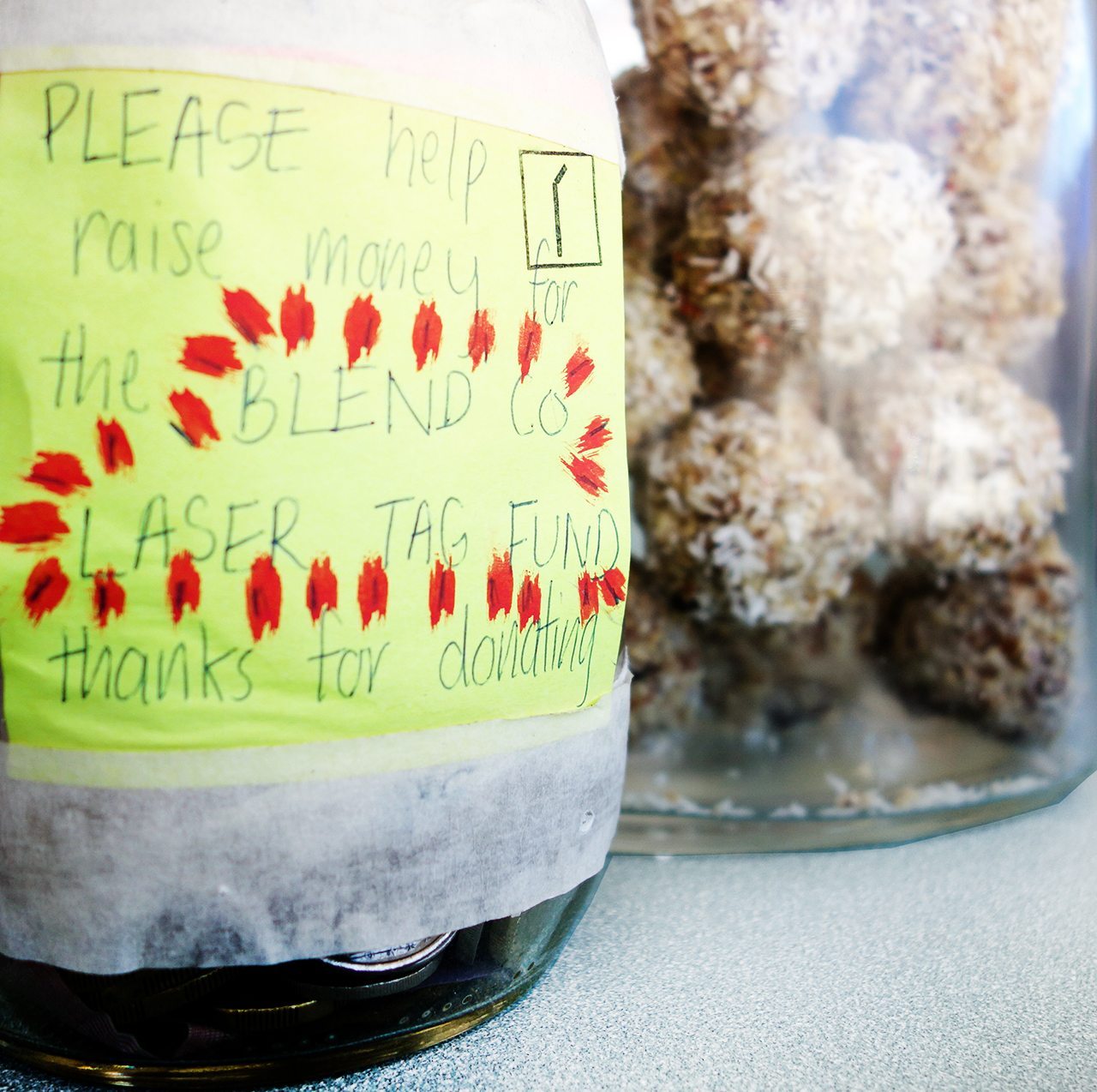 [line][pullquote width="600″ float="left"]I head into work, and change the marketing direction of the company, invest money into worthwhile projects, release new products into the market or make dramatic changes to the bottom line affecting the future of the company with a single phone call- now that's exciting![/pullquote] [line]
What are the most exciting things about running your own business?
// Morgan:
The people you meet. That's really exciting. A lot of friends often walk past and say hello and show their support. Having the freedom to do the things you want to do. The other day i was speaking with my roommate about my day, and it dawned on me just how much control i have and how interesting and exciting it is to be running my own business. Most people go to work and look at spreadsheets or fill out documents for someone else. I head into work, and change the marketing direction of the company, invest money into worthwhile projects, release new products into the market or make dramatic changes to the bottom line affecting the future of the company with a single phone call- now that's exciting!
// James:
Well I just made a $3000 smoothie with everything in it. There are just no restrictions. Freedom. Being able to create from a blank canvas – obviously there are some things in the way, but you can overcome those, but working for yourself is the best. Last week I was in the van, and I just fell in love with serving people, all the business stuff dropped away and it was just me and this person.
// Charlie:
I like that I am working in an industry that I love. I am really into health and have been so for several years. I had allergies and glandular fever when I was younger. I was going to the doctors getting these injections for allergies for 6 months and they kept increasing the medication but it wasn't getting better. When I was 18 I decided I had to fix myself, and it took about 3 years. I looked into so many different ways, which included mental health, emotional health as well as physical health. I did juice fasters, fruit diets, many different kinds of things and it took me so long, but now I am very happy in my body. I feel good. I used to have to sleep 11-12 hours a night, I was always clogged in the nose, always sick, and now I never get sick. I don't drink alcohol or coffee and I gave up diary. As I was clogged in the sinus, I gave up diary and that really cleared everything up. I was vegan, however, now I have a little bit of meat because in winter meat gives you a lot of warmth. My body was too cold when I was vegan, especially my hands and feet, which I learned from Traditional Chinese Medicine and Ayurvedic Medicine from the Indian culture.
Anything unexpected that happened?
I never thought I would own a ute. I have a ute to tow the truck. Now that I have one I love it.
So I have heard all these rumors of you boys writing your phone numbers on peoples cups and things like that?
We heard that too but it is an unconfirmed source – we think that it was one of our employees is a bit of a ladies man and he tends to do that. We are thinking about getting custom made cups with our numbers on them so we don't have to keep writing them and keep it on brand.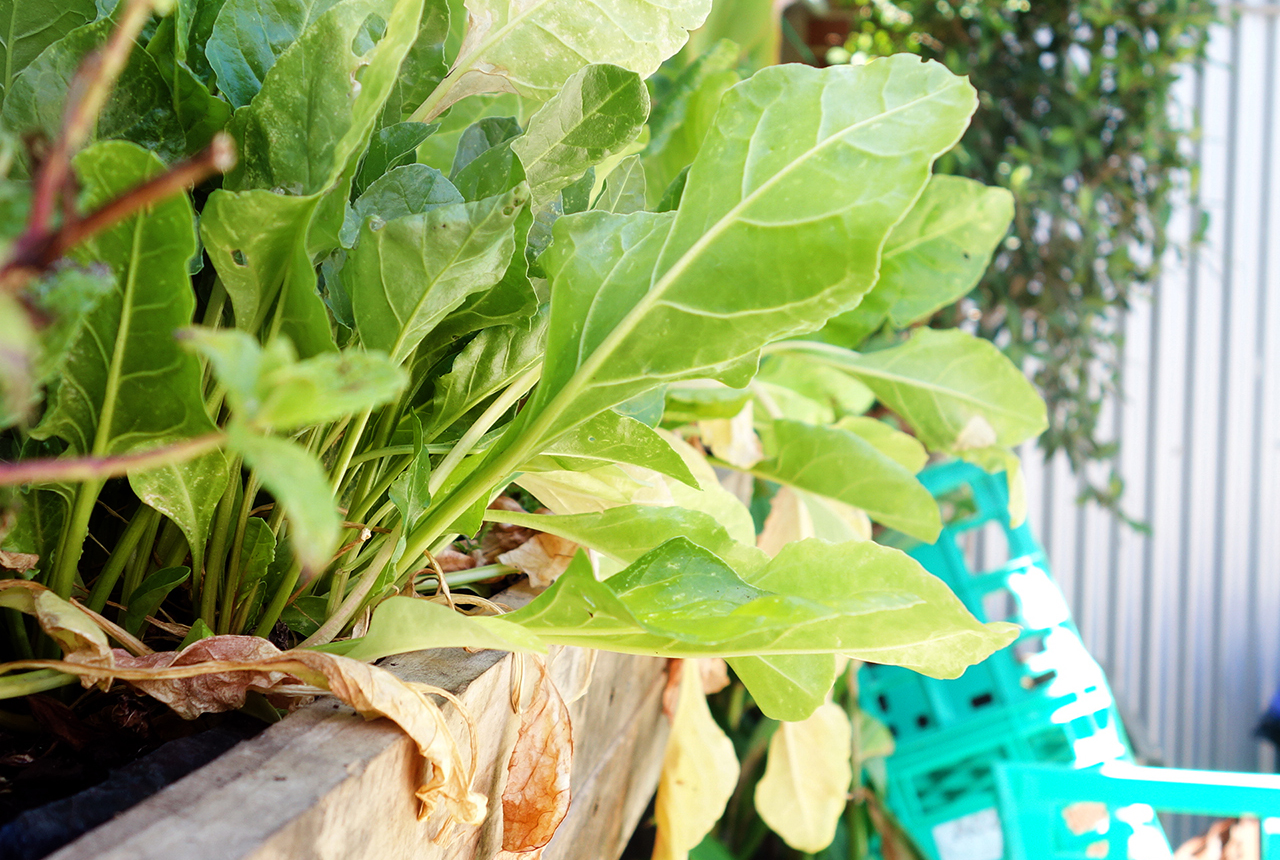 What advise would you give to someone wanting to start their own business?
My brother is actually starting his own business too – Twenties T-shirts. He's really talented at design so I have been giving him advice on what he needs to focus on early. Which means getting the foundations right such as setting up an ABN, keeping costs down and marketing tactics. Relationship management is so, so important to the success of your business. It's all a balancing act though. In terms of upfront costs, it's so important to set good foundations early by not cutting corners and going with the cheapest option. But at the same time, you can save a lot of money by doing things yourself rather than outsourcing.
What advise would you give to your former self?
Listen to advice more. I always thought my ideas were the best – which is really just an ego thing. I thought I had to do everything by myself, but you get so much more done and your ideas can be built upon and made so much better in a team. So I would tell myself to be more open to other people's ideas.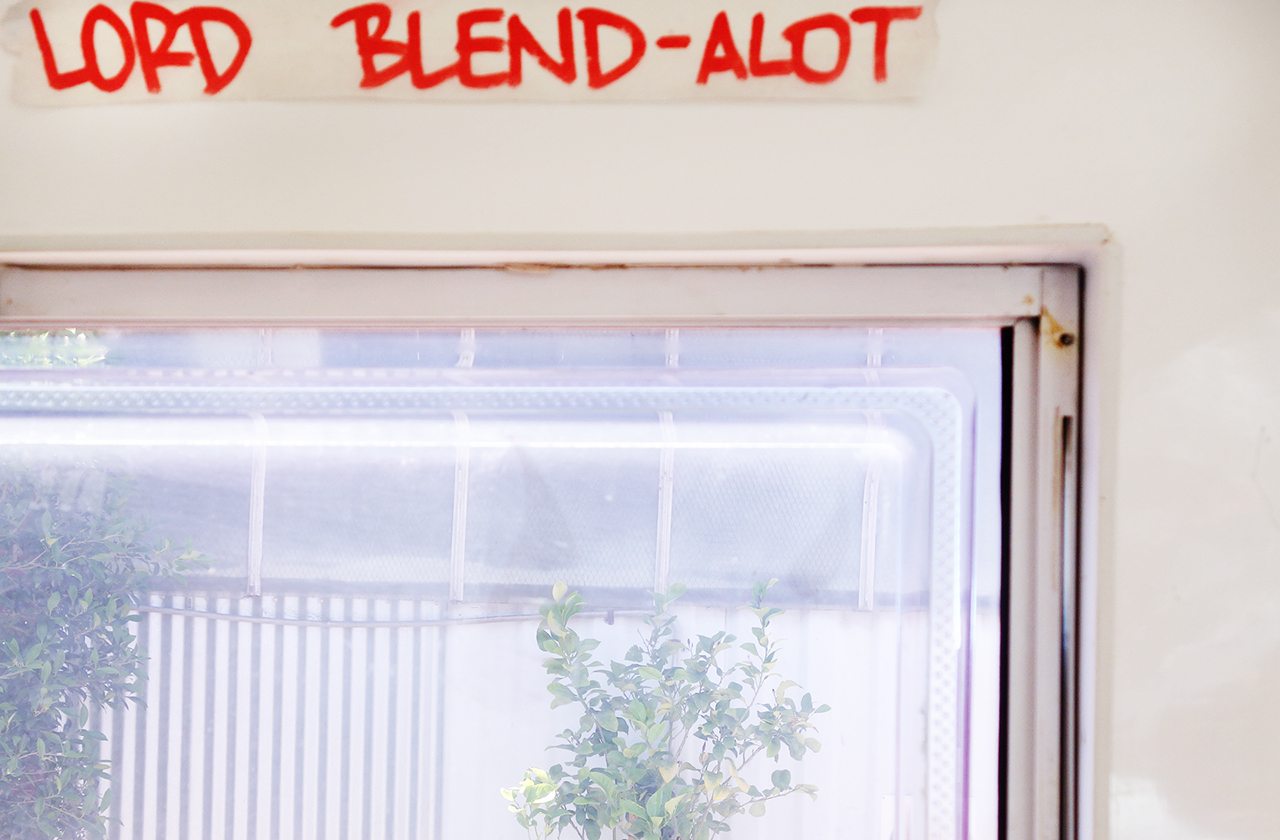 What people dead or alive would you invite to a dinner party and why?
I was keen on tennis as a young kid so I would invite Marat Safin as he is the biggest legend in my eyes – he's a character on the tennis court. Not too sure why i've said him, but he was the first idol to pop in my head haha. Steve Jobs and Richard Branson would be fantastic to have just to hear their stories and surround myself with some wisdom– even though i've read both of their biographies, twice. Finally, i would invite Alan Watts, who was a philosopher best known for his work interpreting Eastern Philosophical messages to Western Audiences in a way that makes perfect sense and provides you with that 'uh-ha' feeling each time you hear him speak.
[line] You can visit BlendCo at 3 Newton Street, Richmond\Cremorne 3121 from 7.30am – 5pm Monday to Friday.
Otherwise, visit the BlendCo website to purchase The Superfood Blend or to find out more about where they will be this summer.
[line]