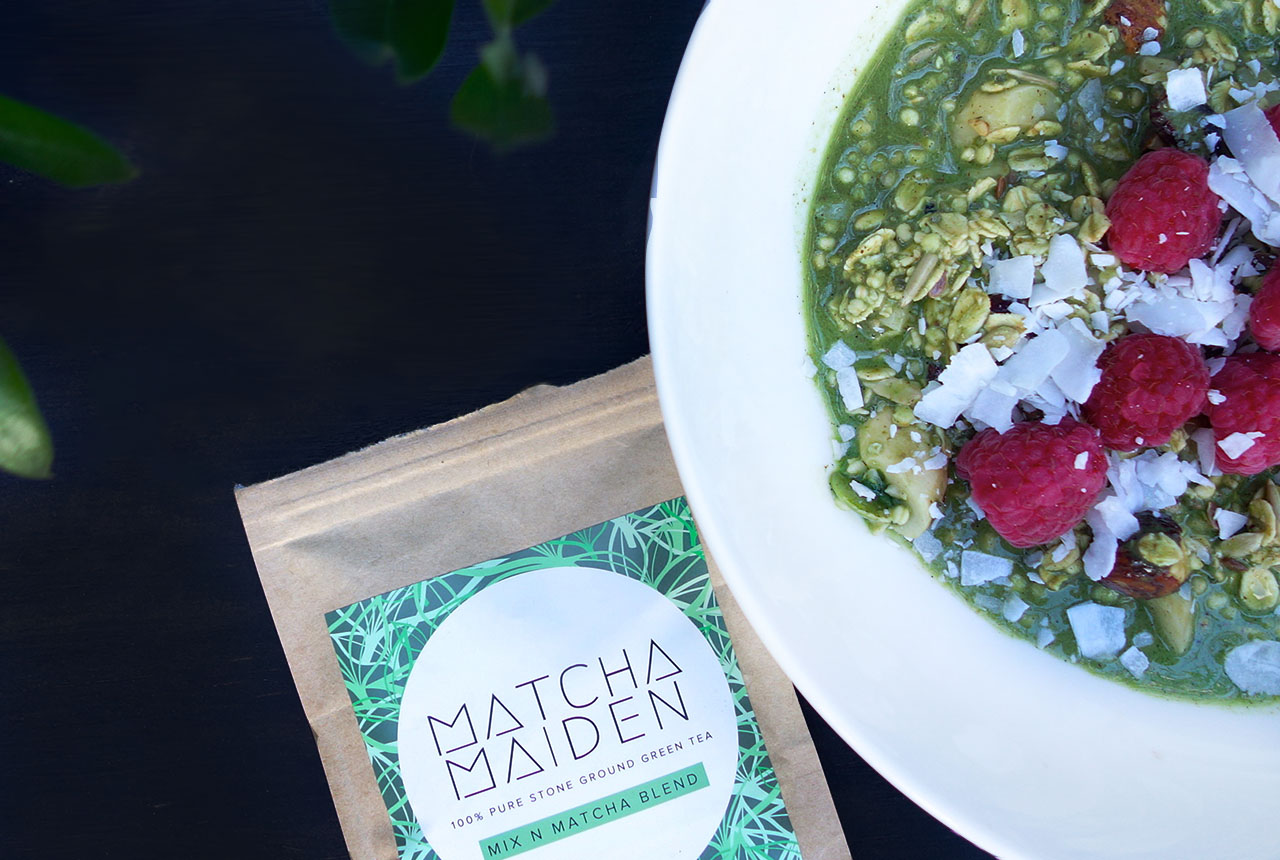 Mmmmm matcha – the wonderful green powder that everyone is raving about!
Matcha Maiden Matcha Powder is 100% natural green tea leaves stone ground down into a fine powder which means it is super dooper good for you as it can have up to 137 x the antioxidants of regular green tea! We all know green tea is amazing for us so this powder is a great way to get those benefits into your diet.
I have been playing around with this superfood for some time now, and one of my favourite ways to consume it with my Raw Superfood Muesli! It brings the magic of me and Matcha Maiden into one complex bowl of amazingness which will make your body sing!
See Also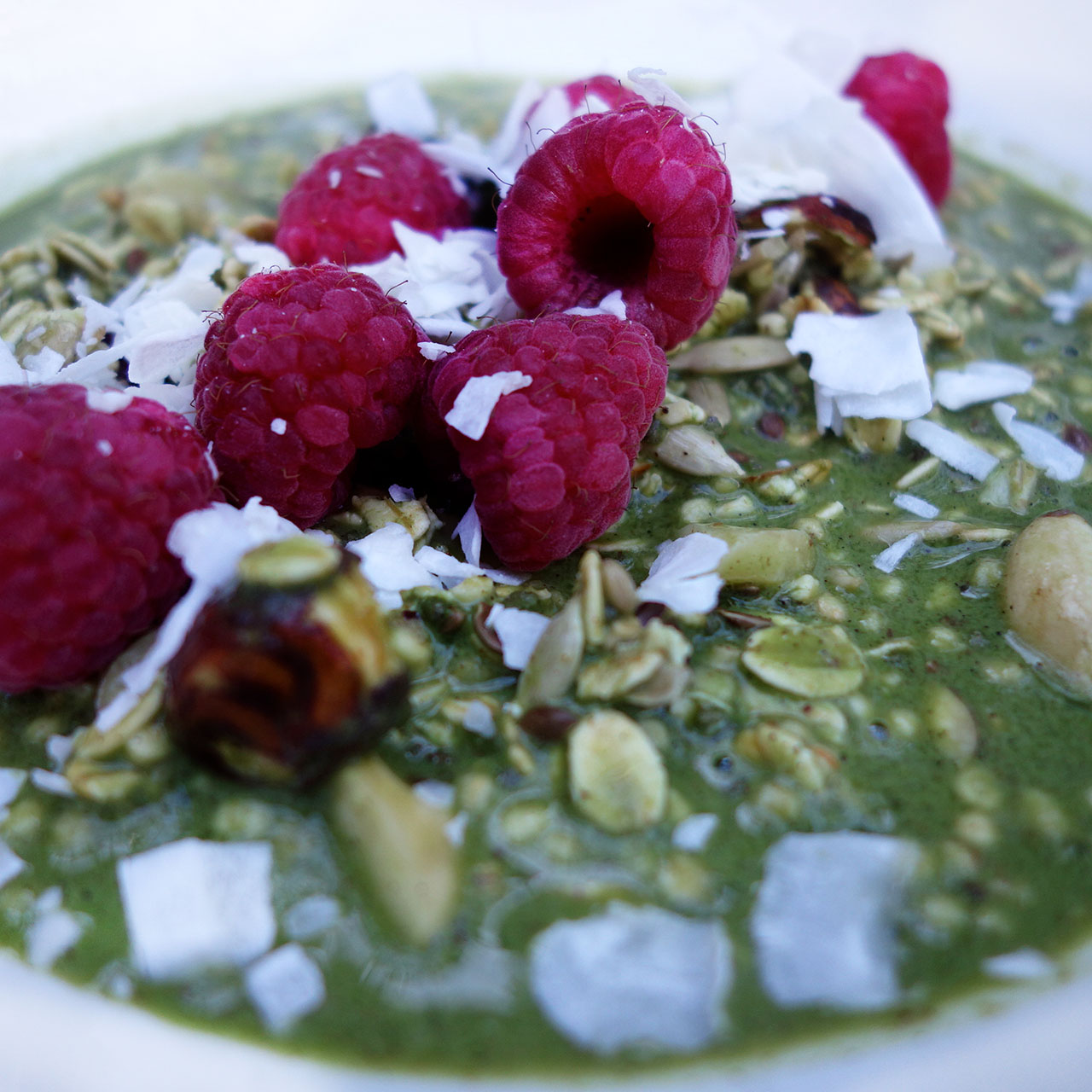 raw matcha maiden superfood muesli
My raw superfood muesli is mixed with Matcha Maidens Matcha Powder for a very magical nutritious yummy breakfast!
Cuisine:
vegan, gluten free, raw, dairy free, fructose free, refined sugar free
INGREDIENTS:
½ cup of your favourite nut milk
1-2 tablespoons Matcha Maiden Matcha Powder
½ cup Raw Superfood Muesli (recipe link above)
1 tablespoon maple syrup
Small handful raspberries
1 tablespoon shaved coconut
INSTRUCTIONS:
In a cup, mix the Matcha Powder and maple syrup into the nut milk.
Put the Superfood muesli in a bowl and mix well with the nut milk.
Top with the shaved coconut and raspberries.
Enjoy!
[line]To find out more about matcha and it's many many benefits, visit the 
Matcha Maiden Website!