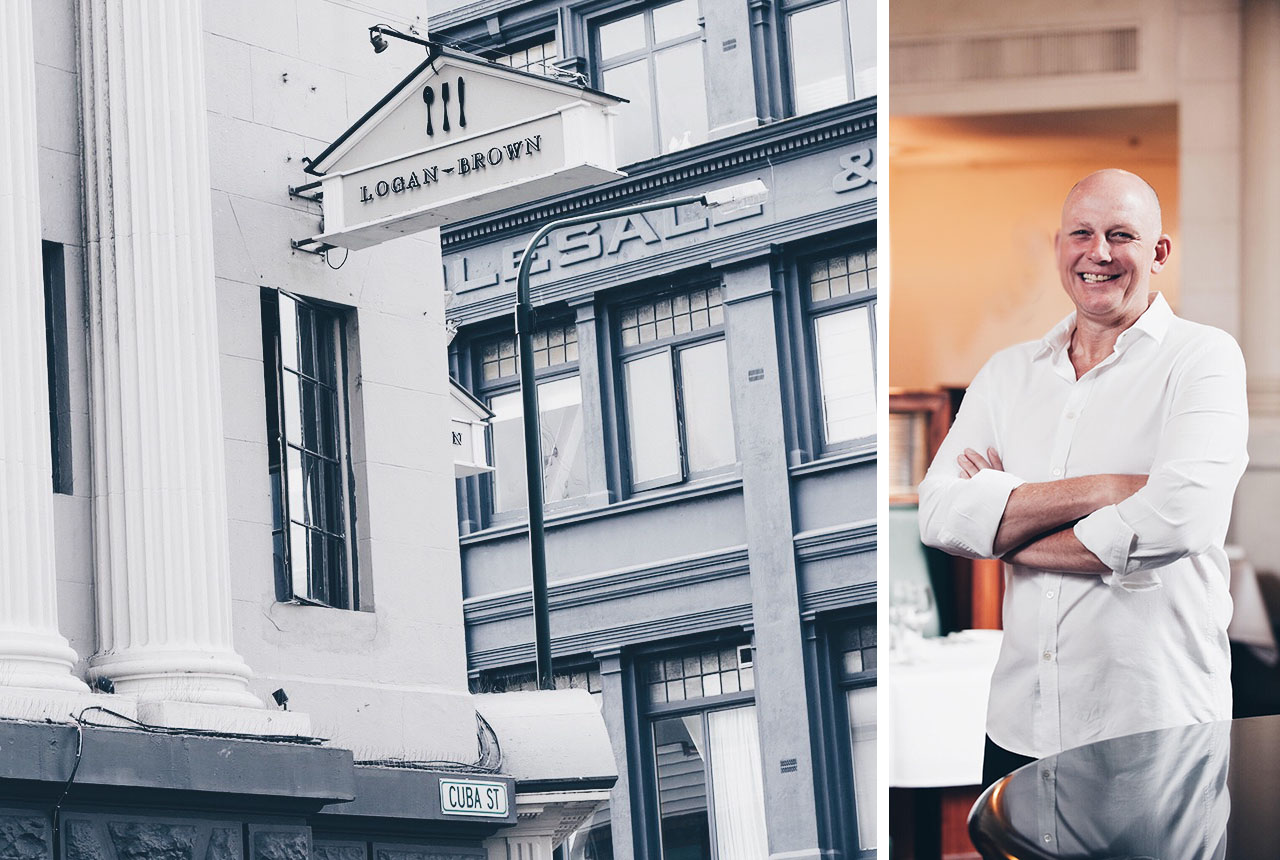 Wellington is notoriously known as the culture capital of New Zealand and therefore home to arguably one of the best restaurants in New Zealand – Logan Brown. National media such a Cuisine Magazine, Viva and many more often cite both Steve Logan and Alister Brown as perhaps the most influential restauranteurs in the Kiwi culinary landscape. The pair established Logan Brown in 1996 (with Alister leaving amicably in 12 years later to pursue other business ventures) – a critically acclaimed semi-fine dining restaurant that aims to elevate the standard of eating in NZ.
With Steve Logan remaining as Managing Director he has been able to execute his vision of raising the kiwi dining standard. After dining at Logan Brown with my mother on a recent roadtrip to Wellington, I was curious to find out just how Steve started, what he has done and how he maintains this vision for Logan Brown. Read on to find out what he told me.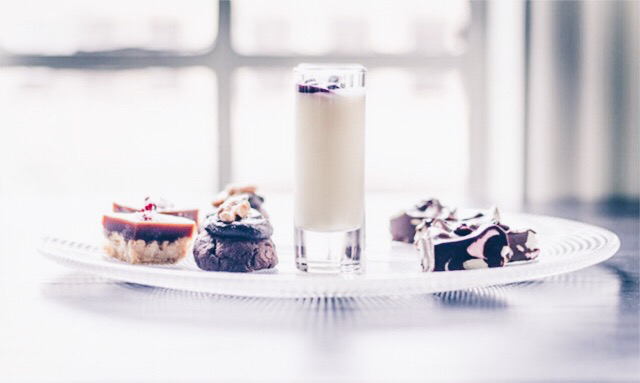 Name: Steve Logan
Age: 55
Occupation: Managing Director Logan Brown
Clicky clicky: Logan Brown's website, Facebook & Instagram.
What did you study and what was your original career intention?
In 1981 I did a Graduated Diploma in Hotel and Catering Admin at CIT in Wellington aiming to get into the hospitality industry.
Give us a brief overview of your career to date:
I have been in the industry for the last 33 years having travelled to various hotels and worked in many restaurants around the world. I have also been on several TV shows, owned my own restaurants and cafes with some of NZ finest businessmen and chefs which have resulted in numerous awards.
1982-84 Travelled and worked England, USA, Sweden in various Hotels and Restaurants in roles from Waiter to Sous Chef.
1985-88 Worked for Independent Taverns as Assistant then General Manager. Included Skyline Restaurant and The Western Park Tavern
1988 Established and operated Brer Fox Café a 35 seat Cajun Restaurant in Wellington which was sold in 1992.
1990 Established and operated Café Laffite. A 60 Seat Creole Restaurant in Wellington which was sold in 1996.
1996 Established Logan Brown a fine dining restaurant in Wellington with Alister Brown which was awarded Cuisine Restaurant of the Year in 2009 as well as Two Hats in Cuisine's Good Food Guide in 2013, 2014 & 2015.
2002 Felix Award for Wellingtons Best Restaurateur
2005 With Al Brown created The Grillslinger BBQ Tool Belt, manufactured in China and sold world wide.
2006-08 Presented on the TV show Hunger For The Wild (27 episodes)
Honoured as Wellingtonian of the Year jointly with Al Brown
2010 Awarded an Honorary Bachelor of Hospitality Management, Weltec, Wellington.
Capital Award for Outstanding Contribution to Wellington Hospitality
2010 Recognised as a member of the NZ Restaurant Association Hall of Fame
2013 Presented on the TV show Coasters 10 episodes on TV One
Did you have any mentors and what where their best lessons?
Al Brown taught me to both lighten up and have some fun.

[line] [pullquote width="580″ float="right"]We set out to take the standard of dining in NZ to a higher level.[/pullquote] [line] Logan Brown has been dubbed one of, if not the best restaurant in NZ, how did you strive for that goalpost when you first opened?
We set out to take the standard of dining in NZ to a higher level as well as bridge the gap between casual and fine dining.
What have been some of your biggest challenges?
Success being at the whim of the business confidence worm in a small city such as Wellington.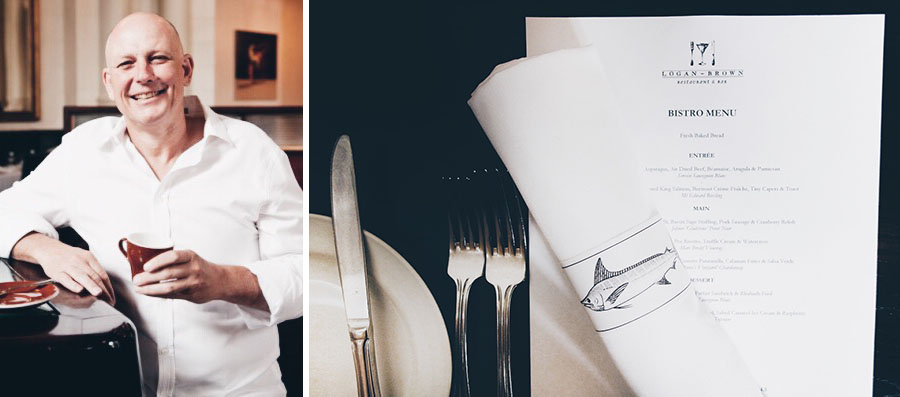 [line] [pullquote width="300″ float="right"]We have never been silver service or stuffy![/pullquote] [line]
Dining trends, especially in places like Melbourne, Auckland and Wellington are becoming less about pretension / following the boring traditional silver service stuffy rules and more about unnoticed service in elevated yet ambient spaces – how has Logan Brown adapted to those trends?
We have never been silver service or stuffy though our beautiful historical dining room and numerous awards get us placed in the space quite often.
We have adapted by increasing our range of offerings which include the Friday Oyster bar, Three Course Bistro Pre Theatre Menu, high tea and chef tasting menus.
Also becoming a little more approachable by including the odd simple dish like beef fillet and adjusting our entry price points.
Your staff mentioned you were happy to wash dishes or polish glasses when things get too hectic – what keeps you so hands on?
I should not be hands on! But I still love being part of a team fighting to create calm from chaos in a busy service.
Where to next for Logan Brown?
The same but different and better than ever!
[line]
CLICK  HERE TO READ OUR REVIEW OF LOGAN BROWN
[line]