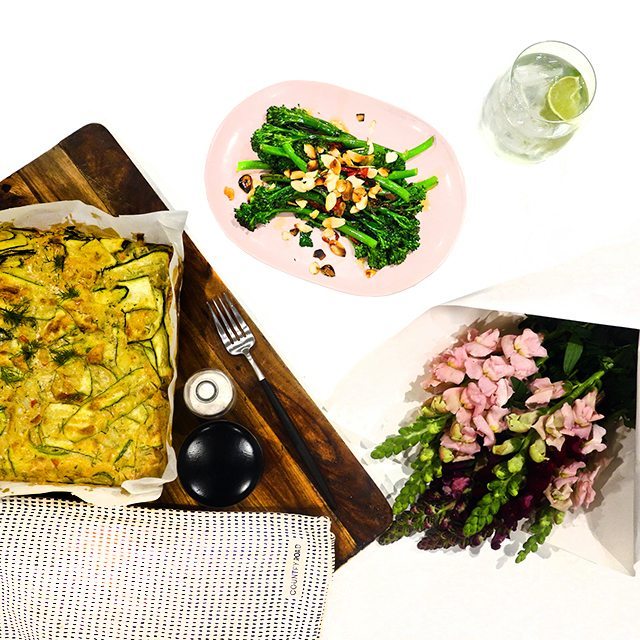 Oh. My. God. I have been dreaming of this slice ever since I had it at my good friends Emily's house a few weekends ago in Flinders.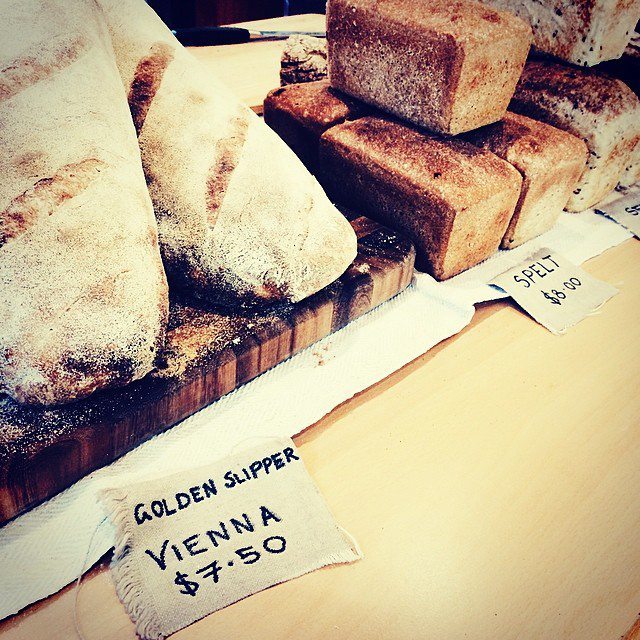 Flinders is just dreamy. If you have never been there, it is a little sea side town about an hour and a half outside Melbourne – just past Mornington. You can expect quality over quantity over there with a few local shops stocking an abundance of fresh fruit and vegetables, getting seafood straight off the pier (like actually, you buy it off the boat, actually!), wood fire sourdough and lots of luscious green land. Emily now only goes to the supermarket to buy nappies and toilet paper. Shut the front door!
You might of seen it on my Instagram already, but her neighbours are these babes: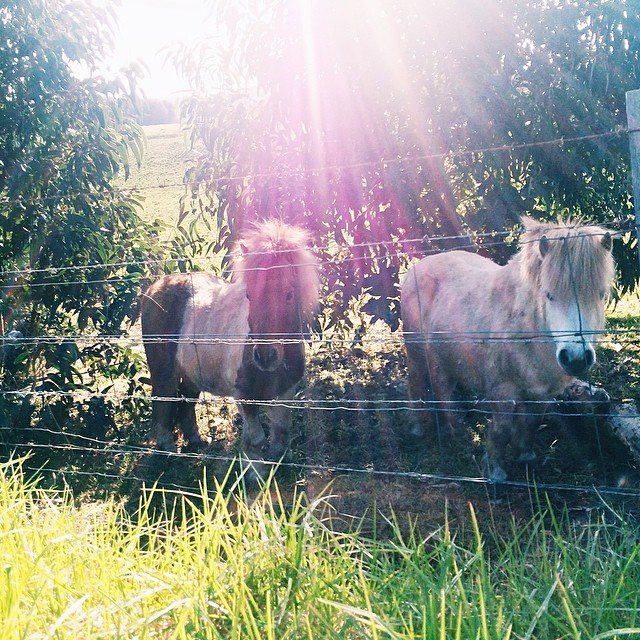 Patch and Poppet – two adorable ponies that her 3 year old daughter will get to learn how to ride. Like actually, stop it, your life is insane.
Anyways, although Emily is now my business partner, she actually started as my boss. When we first met 2 years ago, she used to tease me for being this hippy-dippy health nut that brought to work green goop in jars and cakes of smooshed fruit and nuts, while she munched on salt and vinegar chips and drank lemon fizzy. Now I don't know what happened, but now she is healthier than me. Enter this zucchini slice.
This slice is deceiving. It looks and tastes delicious and naughty – so you would think it was full of junk. Actually it is super duper healthy. Yay!
Instead of using white flour, the main binder is besan flour – a flour made from dried grounded chickpeas. Besan flour (also known as garbanzo bean flour, chickpea flour, or gram flour) is a great gluten free option for savoury dishes such a okonomiyaki, succa, frittas and more. Because it is from chickpeas, it is full of insoluble fibre, protein and a bunch of other vitamins and minerals (find out more in tomorrow's Da Farq is That), which makes it a very satisfying meal indeed. The only place I have found besan flour in Richmond is Thomas Dux, however, in Collingwood I used to find it at the Turkish grocer or you can make your own.
While we had this for dinner served from a square baking tin, it can be put into lined muffin trays so you can make quick individual servings for easy weekday lunches. Double yay!
The other ingredient that makes this so God damn good is the smoked salmon. Make sure you use a good one – trust me, not all smoked salmon is on the same level – I used the very luxurious Huon's Wood Fired Tasmanian Smoked Salmon from the Dux, which shits all over certain brands that I won't name, that taste like overly salted sadness. Ahem.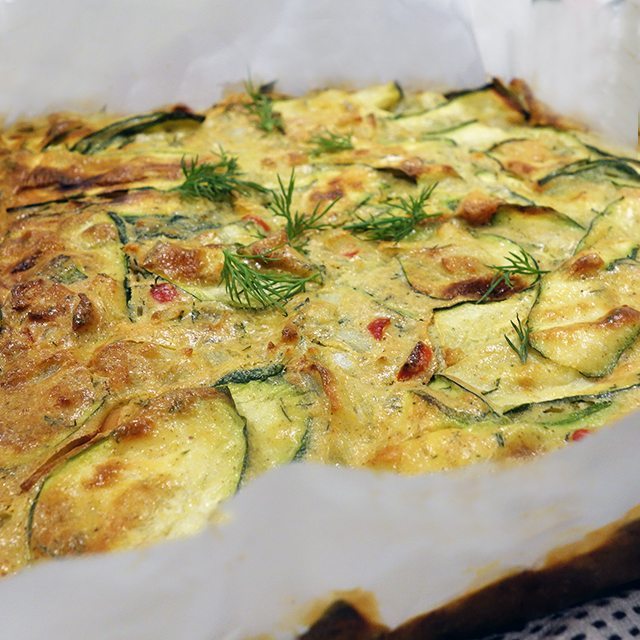 Gluten Free Salmon and Zucchini Dream Slice
Gluten free, diary free, fructose free, sugar free
Serves 4-6
10 minutes prep, 35 minutes baking
Lasts for up to a week in the fridge – could be frozen.
Ingredients:
2 zucchinis – grated or Julienned (I used the food processor to Julienne for visual prettiness)
1 large onion, finely diced
100 grams good quality smoked salmon (I used Huon's), chopped or hand torn into little pieces
1 birds eye chilli, finely chopped
2-3 tablespoons dill, finely chopped
1 cup besan flour
1/2 cup oil of your choice (I used olive oil)
5 eggs
Himalayan salt and pepper to taste (the smoked salmon I used was already quite salty so I just used a lot of pepper)
Directions:
Line a square lamington tray or muffin tin with non-stick baking paper and heat oven to 170°C.
In a large bowl mix the zucchini, chilli, dill and salmon until well combined.
In a separate bowl, whisk the besan flour, oil, eggs, salt and pepper until you have a smooth batter.
Pour batter into the first bowl and mix well, making sure zucchini or salmon isn't too stuck together.
Pour into tin and spread until even.
Baked for 35-40 minutes until set and golden brown.
Cool slightly before cutting then serve with your favourite greens e.g Toasted Almond and Chilli Broccolini as pictured – up later this week. If you are that way inclined, a bit of ricotta or crème fraîche on the side will help those who can't handle chilli from feeling so awkward when they get a hot piece. Don't be a hero – it's a good addition either way.