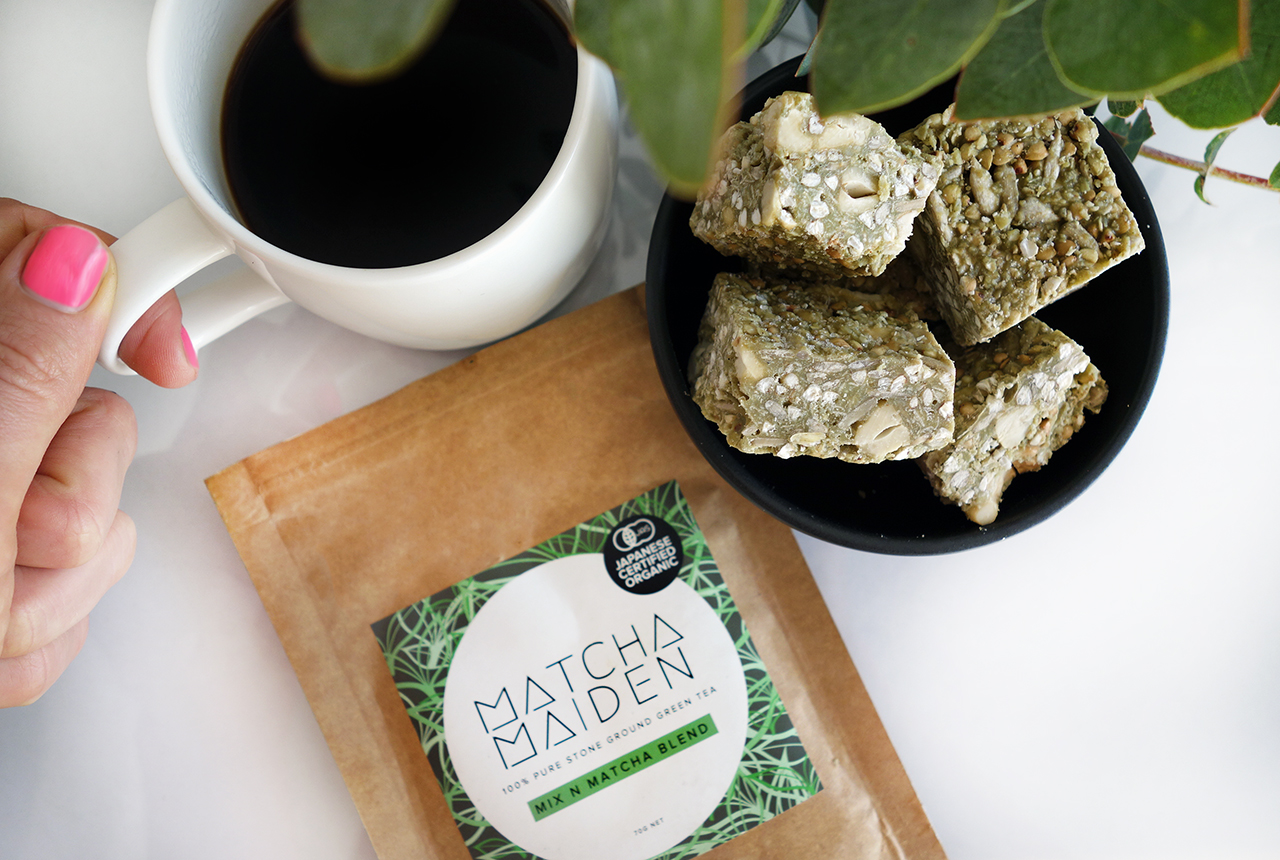 Matcha is one of those super foods that at first is a bit weird, but then it becomes really addictive, really quickly. The first couple of times I was kinda like "I don't get it" then all of a sudden I was like "this is AMAZING". The easiest way of course is to have it as a tea – it isn't as full on in the stomach like normal green tea is so a lot of people find it much easier to drink. Like all super food ingredients though, the fun comes out of trying to make something different with it.
So when I was down to the last few spoonfuls of my Matcha Maiden powder, I was like IT'S NOW OR NEVER! Serious…
In case you haven't been following, my friend and personal hero Sarah Holloway of Matcha Maiden kindly shared her stories last week. Pt. 1 on how she and partner Nic Davidson started Matcha Maiden, and pt .2 on her life sans alcohol. Both amazing stories – so why not make these and nom them whilst reading all about her?!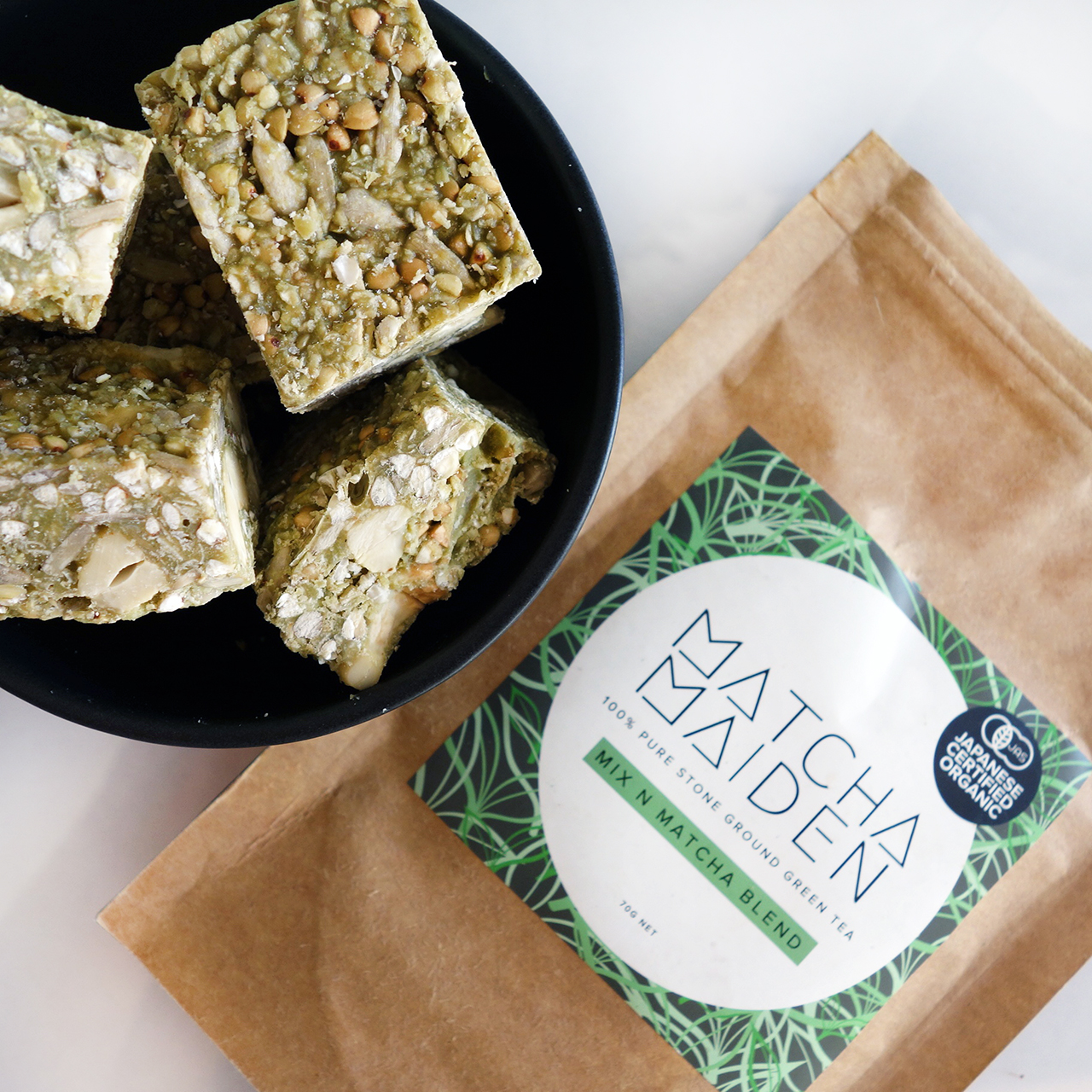 raw white chocolate matcha maiden cashew nut clusters
Matcha - a super food that at first is a bit weird, then it becomes really addictive - quickly. First I was like "I don't get it" now I'm like: "this is AMAZING".
Eat for:
breakfast, snack, dessert
Cuisine:
raw, vegan, gluten free, Paleo, fructose free, dairy free
INGREDIENTS:
1-2 tablespoons Matcha Maiden Powder
¾ cup cacao butter, in liquid form
½ cup macadamia nuts, soaked overnight
¼ cup coconut oil, in liquid form
1 tablespoon vanilla paste
3 good pinches of Himalayan sea salt
½ cup maple syrup
1 cup raw cashew nuts
1 cup raw shredded coconut
1 cup raw buckinis
1 cup raw pepitas
INSTRUCTIONS:
Place the first 7 ingredients in a blender and process until super smooth.
Set oven to grill.
Spread cashews, coconuts, buckinis and petters ingredients onto a baking paper lined tray.
Place into oven for 10 minutes or until lightly toasted – turning once.
Leave to cool.
To assemble, in a bowl mix the Raw Matcha White Chocolate with the bar ingredients.
Press into a baking pan or lunch box – anything kind of square or oblong shaped. You want them 2-3cm thick.
Set in freezer for a couple of hours or overnight in the fridge.
Cup up into squares.
Enjoy!