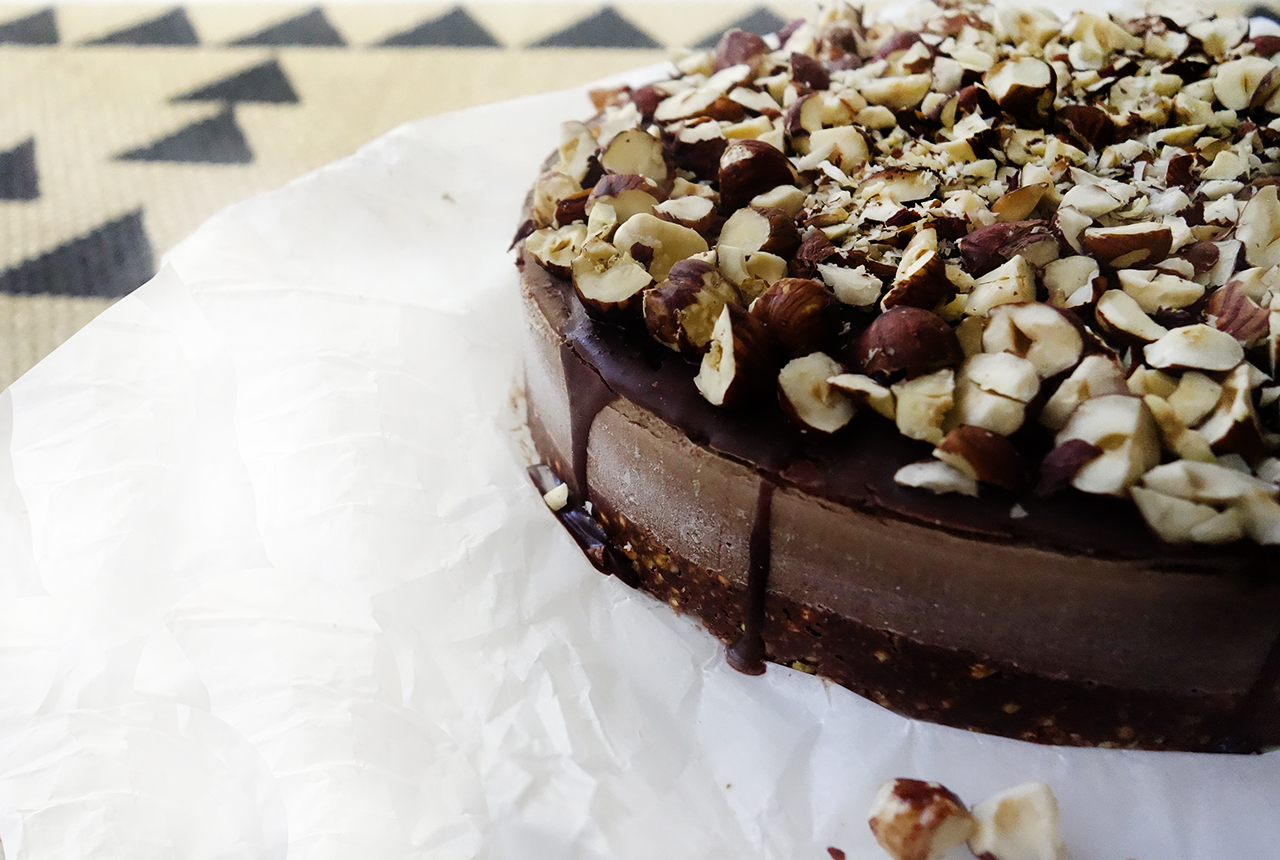 This cake is ridiculous. How can avocado do such magical things? And how does the avocado that normally goes off in one day manage to stay good for up to a week in this? Who cares – it is delicious!
This post is dedicated to Michele Ferrero, the founder of Nutella (amongst other treats) who died while I was house sitting in Carlton. Very very sad news.
As you may remember, I broke up with my boyfriend in December and currently I am a bit homeless. I have been fortunate enough to be wandering around from place to place while I sort my shit out – staying at friends houses between holiyaying and a few bouts of house-sitting means it is only just now am I looking for a stable place to live.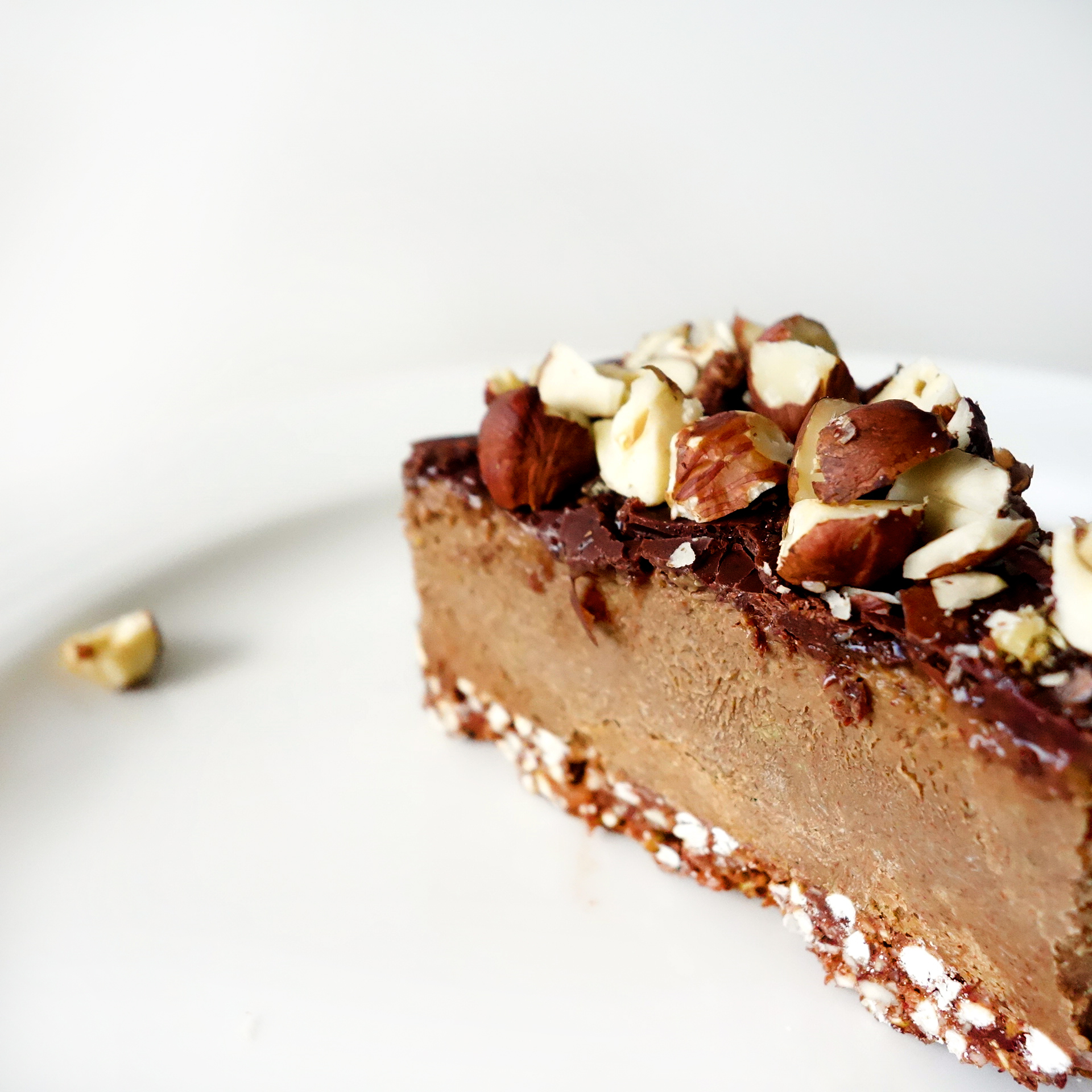 Anyways,as mentioned, one of the places I was house sitting was in Carlton. Carlton is known for its gelato and is probably Melbourne's highest Nutella consuming suburb. Think the most delicious espresso or salted caramel amazingness you have ever had with a hole dug down the middle that is then filled with lashings of hot Nutella sauce. Not healthy, but insane. I was happy to have it a couple of times while I was there (in honour or Mr. Ferrero!), however, I was also motivated to make a raw alternative so I could more frequently indulge. Then, this old Nutella Cheesecake Nigella poped up in my feed and I was inspired to create a healthy version – everything was coming together!
Buckinis are the shit. I don't know what it is about them, but they are best friends with cacao and do amazing things in terms or taste and texture. They are good because they are quite neutral in flavour and hold their shape when moisture is added.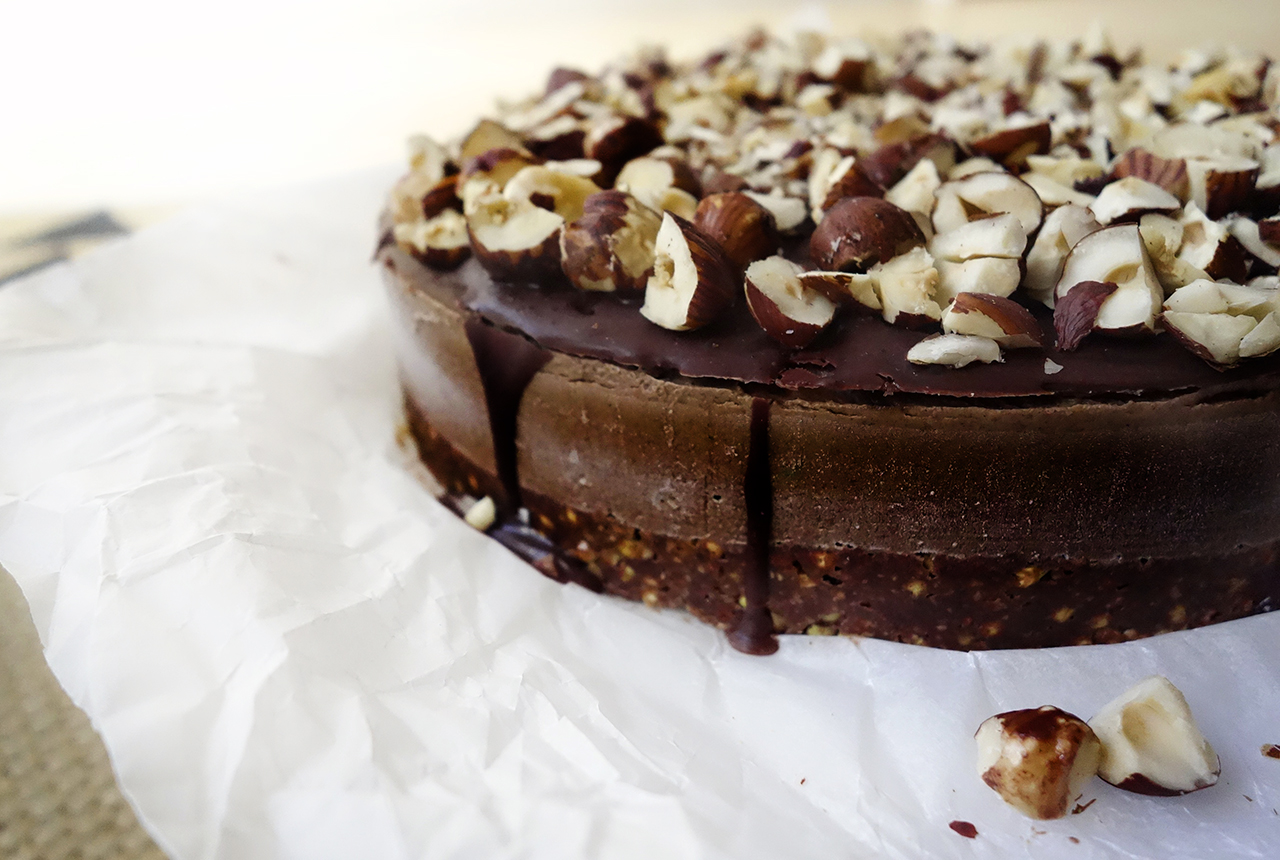 Buckinis are made from the buckwheat seed and have an alkalising effect on your body unlike most other cereals, which create an acidic environment. Buckinis are also gluten free, has a high protein content, all essential amino acids and is especially high in Lysine, Tryptophan and Arginine. They are also a rich source of minerals like Zinc, Iron, Copper, Manganese and B Vitamins.
See Also
I don't have time to go into every ingredient in this amazing treat, but trust me, there is only goodness in here and it will satisfy you and add to your nutrition at the same time! Yay!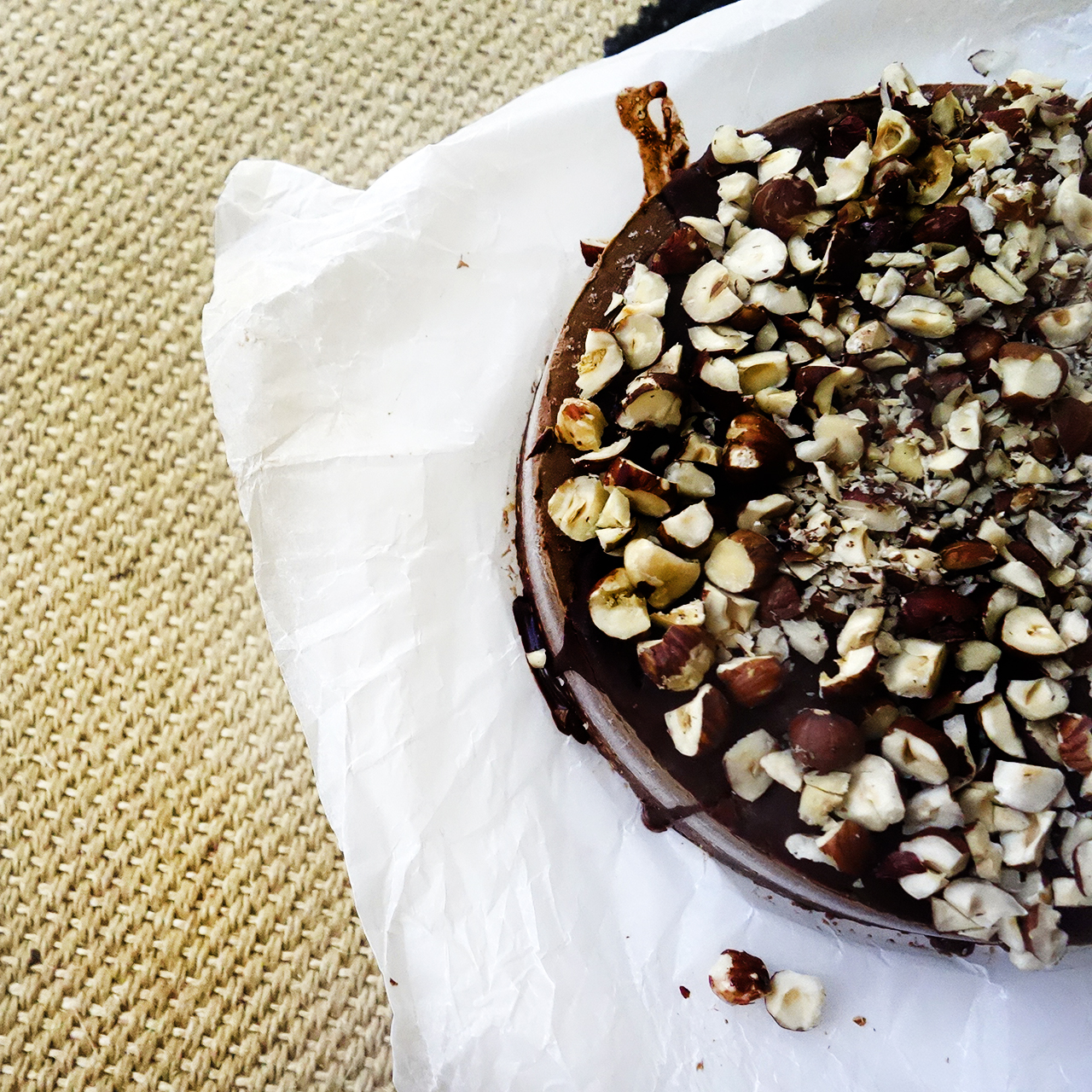 raw hazelnut superfood nutella cake
This cake is ridiculous. How can avocado do such magical things? Who cares - this raw Nutella cake is delicious!
Cuisine:
paleo, dairy free, refined sugar free, gluten free, fructose free, grain free, vegan
Serves:
enoufh for all of your lovely friends
INGREDIENTS:
Cacao Buckini Base: ½ cup raw hazelnuts
½ cup buckinis
2 tablespoons cold pressed coconut oil
2 tablespoons cacao
3 tablespoons maple syrup
1 teaspoon vanilla paste
Pinch Himalayan salt
Raw Avocado Mouse Filling: ⅓ cup maple syrup
⅔ cup almond milk
3 tablespoons almond butter
2 avocados
½ cup cacao
3 tablespoons cold pressed coconut oil in liquid form
Pinch Himalayan salt
Chocolate Topping: ½ cup coconut oil, melted
1 teaspoon vanilla
¼ cup maple syrup
¼ cup cocoa powder
To serve: Chopped hazelnuts
INSTRUCTIONS:
For the base: Hazelnuts in a blender until it resembles a fine flour.
In a large bowl mix the hazelnut flour and the rest of the base ingredients together until well incorporated.
Press mixture into a lined cake tin and set in the freezer.
For the filling: Place all filling ingredients into a blender and process until super smooth. You may need to scrap down the sides a few times to achieve this.
Pour over base and set in the freezer.
For the chocolate topping: Throughly whisk all the topping ingredients together.
Pour over the cake once completely set – the chocolate will go hard and the filling is quite squishy if you eat it defrosted, so I suggest scoring the set chocolate before adding the nuts.
Press in the chopped nuts.
I like the consistency of this cake when at room temperate – make sure to enjoy each delicious healthy mouthful! xx