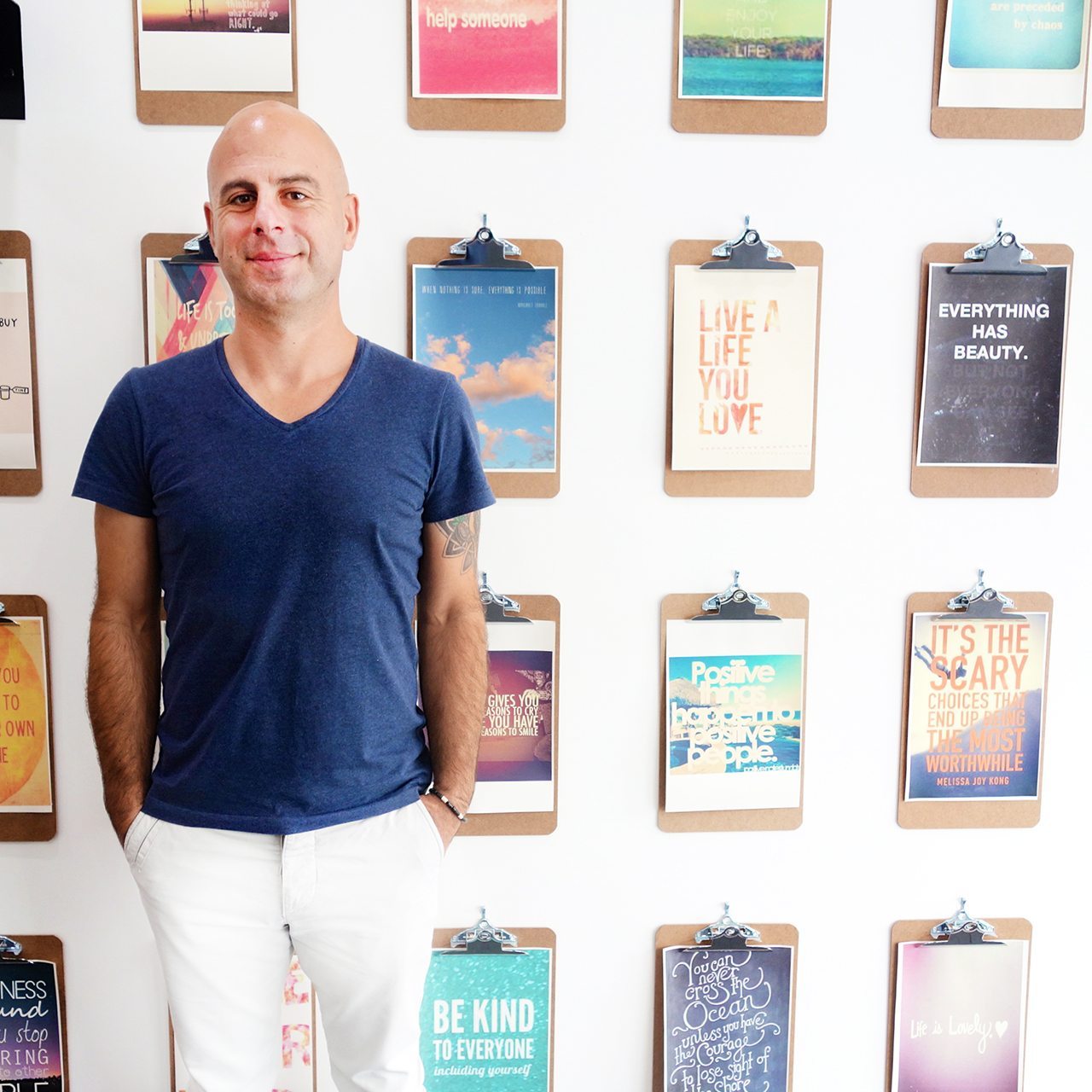 If you were to believe the big chain stores; profit, people and quality could not be nouns that happily coincide with each other. Pana Barbounis from the very successful Pana Chocolate begs to differ. In an economy where food giants battle it out over $1 loaves of bread and other companies are outsourcing work to China, Pana is selling high end, raw, organic, handmade treats at a premium, and he can't keep up with the demand for it. His strategy is simple: Go back to basics, use organic nutrient dense whole food, keep work in Australia where possible, keep the company hierarchy flat, ignore the textbooks but always keep learning and growing yourself.
In a market where most retail businesses are slowing or going backwards, Pana is rapidly expanding. Pana Chocolate is like the Holy Grail of what a business should be – ethical, expandable and economical. Like little New Zealand with its ingenuity, Australia too cannot compete with the mass production of its counter countries. Australian small businesses need to provide a value that cannot be easily replicated by big bloated companies – grass roots authenticity. It's that authenticity that only comes by looking at the entire eco-system of the business and by incorporating it into every facet of how the company works. In a world where marketers sell a plethora of promises, which most are never met and where options for subpar products are endless, customers are just dying to get a taste of something real, an experience that means something, a brand that they won't feel guilty for buying into.
Pana Chocolate is what a good company should look like, and when the proof is in the pudding, there is almost no excuse that it should be done any other way. It is absolute possible that you can have your Pana Chocolate and eat it too.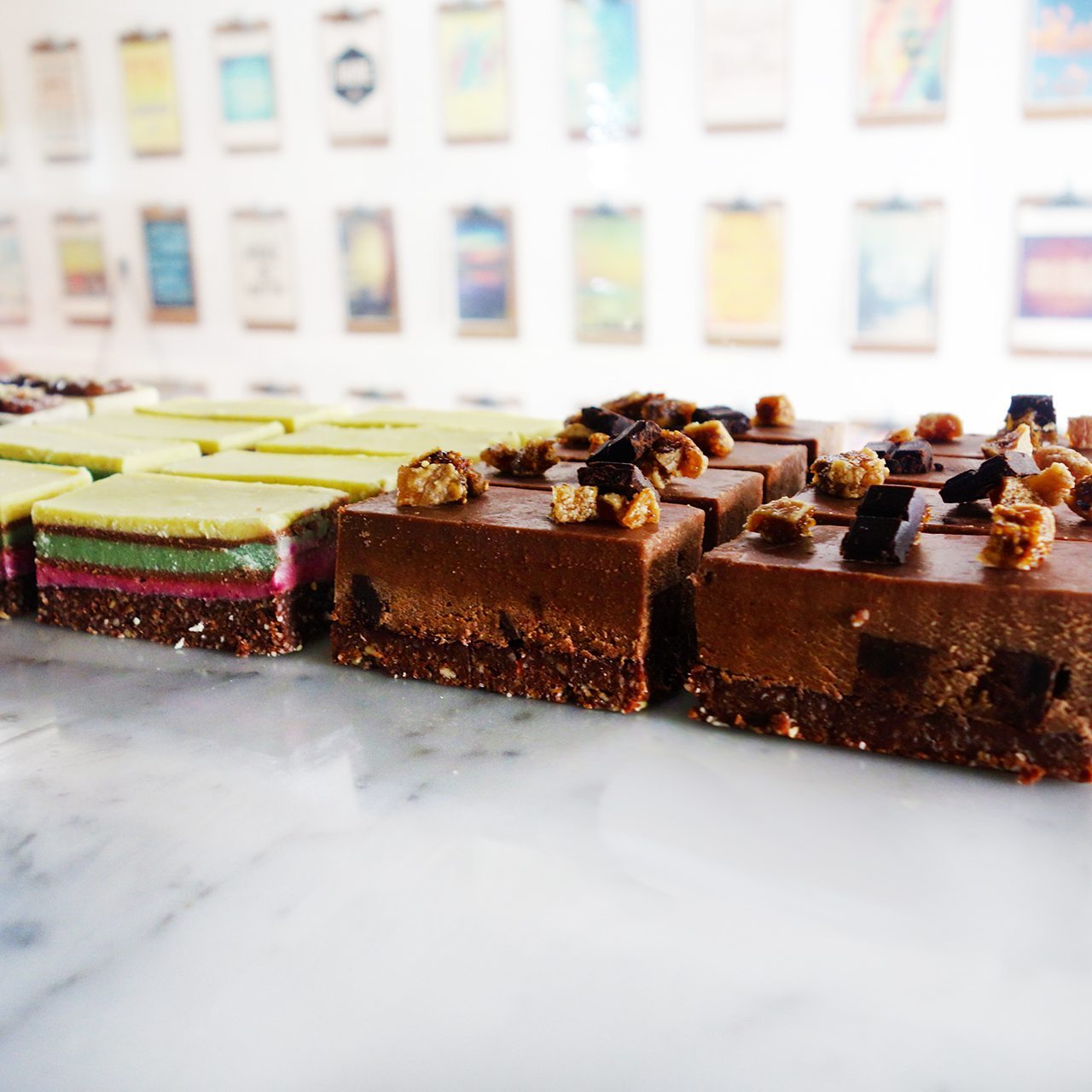 Name: Pana Barbounis
Age: 41
Occupation: Well… Originally chocolatier, but it's a bit more than that now. I am the designer of Pana Chocolate. But, you know, the whole company was created so that there is no hierarchy. I want it to be equal. I don't like anyone pulling rank, and I don't like to pull rank. We are all adults here and we should be working the same. We have grown and at that means we have had to sometimes sit down and talk to people, but generally it's been ok.
What is the origin of your flat hierarchy philosophy?
It's how I like to feel going to work and it's how I think my employees would like to feel. No one is stressed. I don't like mind games. I don't like people on top of other people. That's the way I like to feel – no stress. If you're stressed you are not effectual at your work.
How many employees are you up to now?
50.
That is enormous. How many in the office? How many in the chocolate factory?
The office team has around 10 in the office and management. Then the Pana Chocolate shop has around a half dozen or so. Then in the raw pastry team for the store is about 4. The chocolate makers who make the bars are about 5 or 6, plus the wrappers and a few more people here and there adds up to about 50.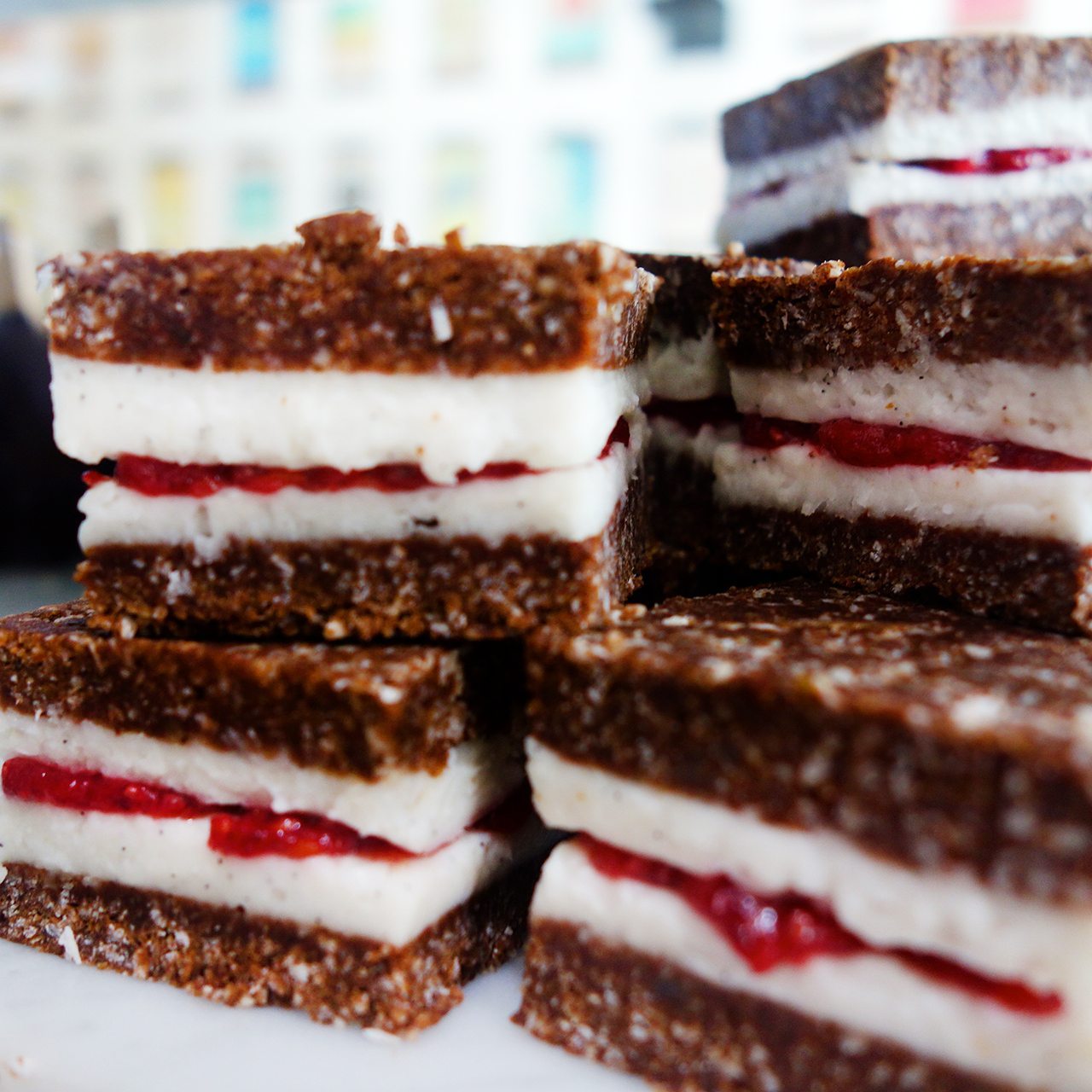 Wow, so you are expanding quite rapidly?
Yes, we are, but I am still very mindful that it stays organic in its growth. We want to maintain the whole company infrastructure. Our boxes are sealed by machine with an edible gum, but everything else is still all hand-made and hand-wrapped, and we want to try to retain that.
We've grown the number of stores and the number of outlets that we are stocked in, which means that now there is such a high turnover of product. It's a great position to be in, and the brand is well received and is getting more known. Our dispatch is working hard – there are pallets going out every day!
In Australia we do a lot of trade shows to get the word out, and our distributors across the world do an awesome job. What's really exciting is to the think of what we will be doing overseas in 6 months.
So, where are you overseas?
We are in 19 countries. Most of the Scandinavian countries are doing phenomenal business. France is doing really well as we have a really good, strong, raw foods distributor there. We are also in the Czech, Germany, Denmark and UK. We have a really good spread. We are also about to launch in the Middle East, we are just finalizing our packaging. Additionally, we will start manufacturing in UK next year.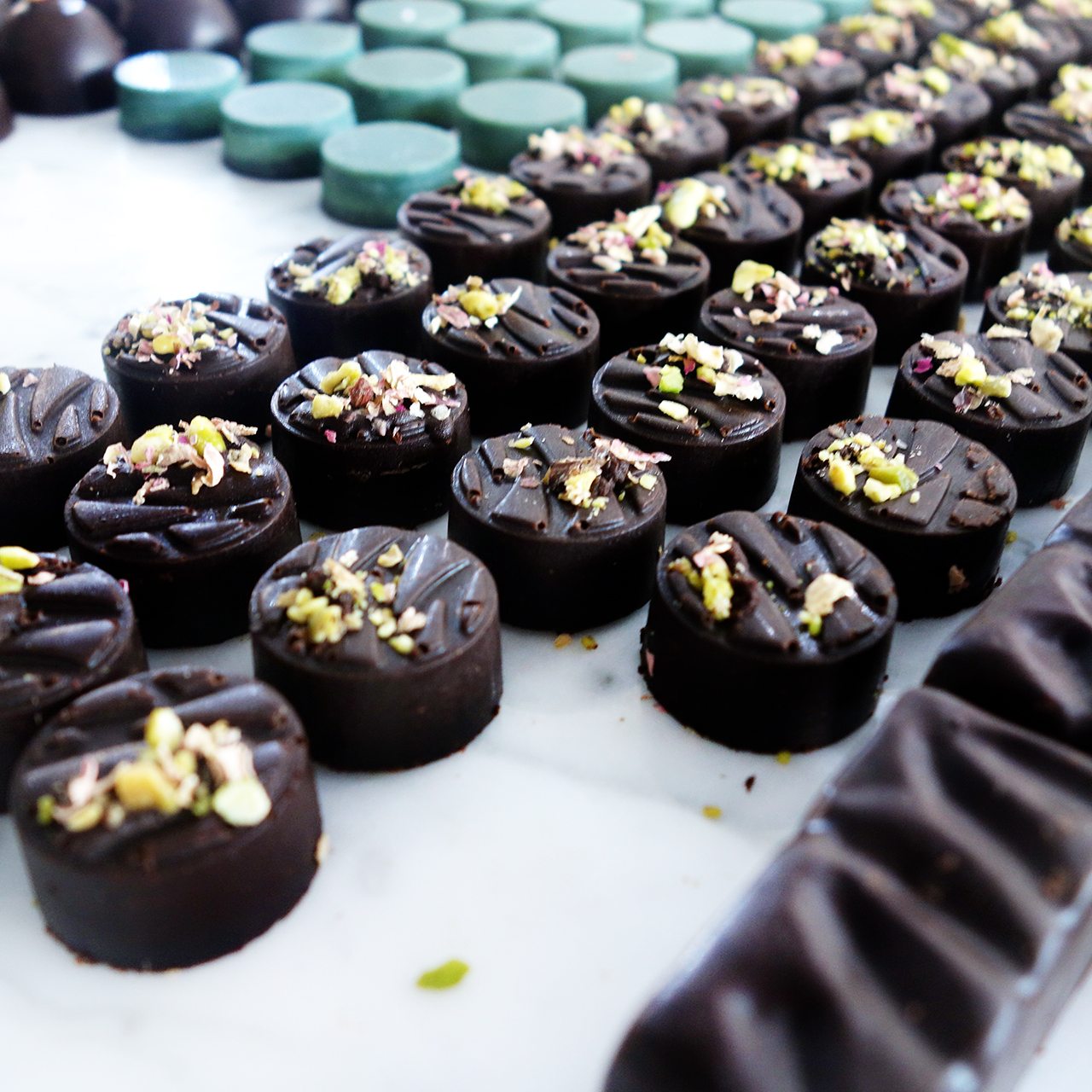 OK, so you have one store now and you will have several by the end of next year?
Yes. The success of the stop alone means that Pana Chocolate shops is a standalone business now. We will open a Pana Chocolate shop in Sydney next year, then one in the UK and maybe a pop-up in L.A. They are now separated from the bars, which are the hero of the company.
How did you decide to go overseas?
The demand for the product was huge and where I wanted it to be from the outset as there are a couple of rules I set for myself.
One, I have been self-employed for a long time, and working in a number of different fields, but always in food. When I set up this business, I didn't want to be a mono or duo economy. I wanted to be across many stores and I wanted to support the local store. I really believe in that and not the supermarket model that we have in Australia. We have two supermarkets that do 80% of the groceries. I wanted to support the little stores – and the organic stores.
Two, I knew that I wanted to be the number one organic chocolate company in the world in 5 years.
I had those two items strong on my agenda from the beginning. So I knew that I wanted to be overseas quite early on.
What were some of the barriers that you faced when expanding overseas?
My personal barriers were not to do with business. They were spiritual / mental barriers. Once I started breaking down those barriers, the overseas opportunities came onboard. Then on top of that I thought, ok, how do I want to run things. I am not in business to make money in 6 or 12 months as the textbooks say – I wanted to make money from the start. I thought 'I am going to beat this, I am going to do it in a different way'. I started promoting myself through tradeshows overseas, got clients onboard overseas and started establishing a business overseas. I was still making money by sending the product, but I was absorbing a little bit more in the freight by shipping from Australia to Europe, as part of the marketing. I thought once we get to X amount of dollars then I could pretty much set up manufacturing there and it would become viable immediately. If it comes off as planned, I'm happy!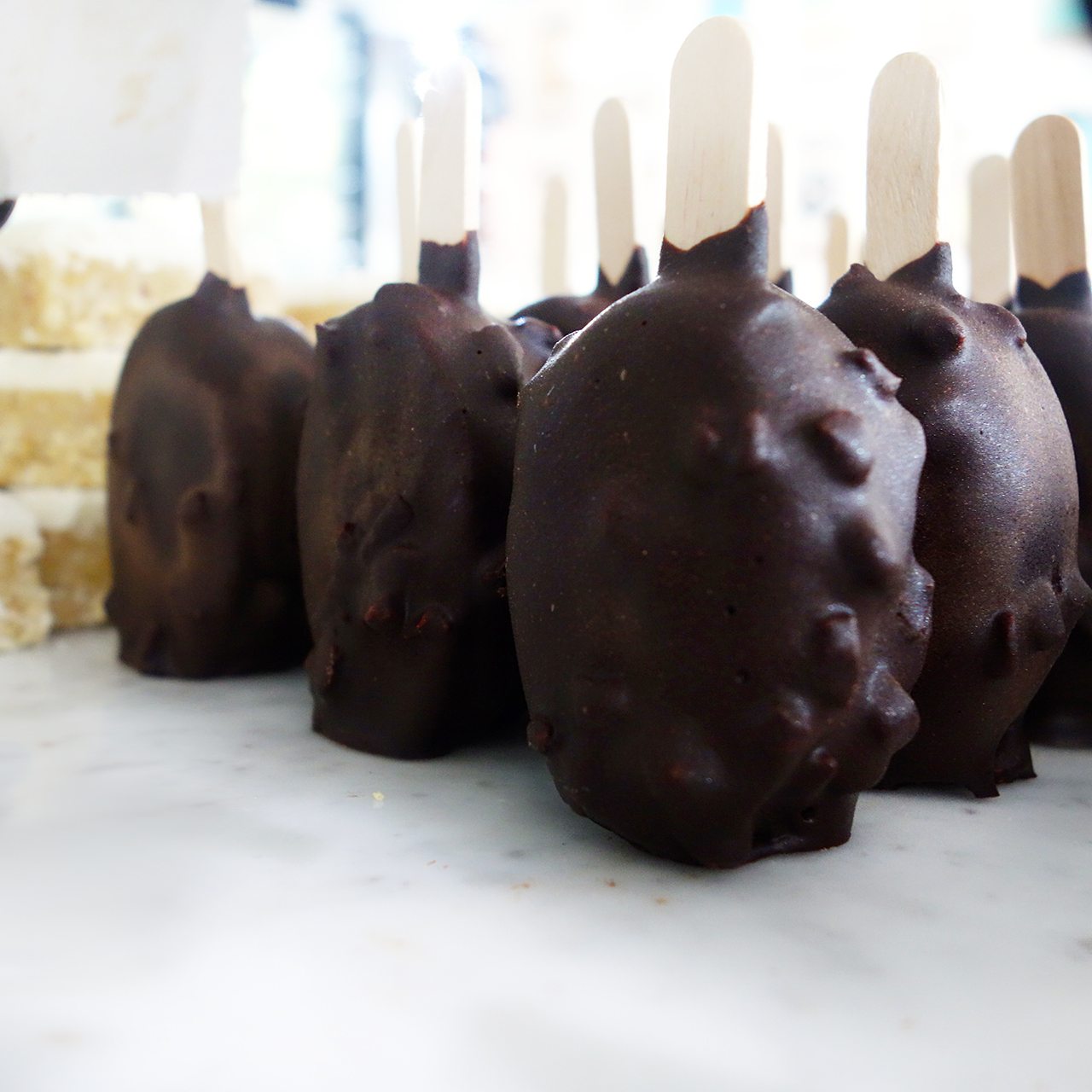 What's the best thing about owning your own business?
I'm enjoying what I am doing. That's the thing. This is the first business I've done for myself. Not so much to make money, but to enjoy what I do. I'm going to make more money than ever – and I've said this a number of times, but I really enjoy what I do. Hopefully, there will never come a day when it starts getting stressful. Overwhelming is ok, but if gets stressful I'll make changes to make sure that doesn't get to me.
Going back to step one, what did you study and what was your original intended career path?
I didn't study. I am not a textbook person. I completed high school and I went to my first franchise expo when I was 17 – which none of my friends were into! It's funny when you go back 22-24 years ago, Subway, for example, wasn't here and I remember speaking to the guy who worked for Subway about bringing the franchise over. I was negotiating bringing on a franchise or something like that. So that was 23-24 years ago.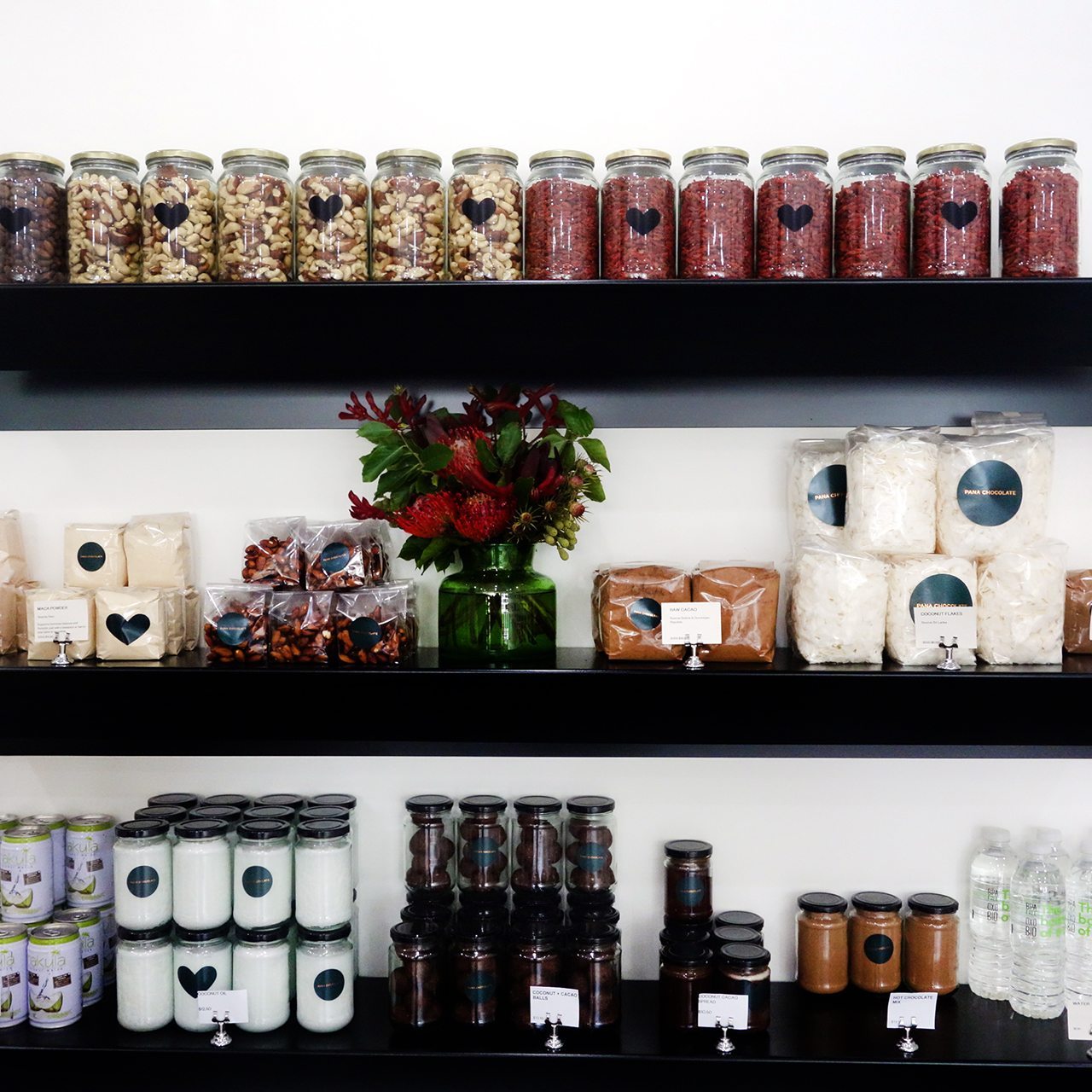 You were talking about franchising Subway when you were only 17?!
Yeah, I knew that I wanted to be self-employed from when I was 5 years old. I come from parents who don't have a lot of money and I realized that you could make more money that way. So, I knew all my life I wanted to be self employed, but to what I wasn't sure. It turned out to be food. I started at 16 or 17 in food and I still love it. If I restarted my career today I would be a chef. I've done a few courses here and there, but nothing formal.
You are more of a life educator?
Certainly a life educator. I read a lot of books, but I am not one that goes by script. Recently I was in the UK, sitting in the lobby of a hotel and the general manager was interviewing for a food and beverage position – there was no personality in the questions, no really finding anything out. I thought, "I am so glad I am who I am!" Not that there is anything wrong with that, but of course the interviewee is going to give you the answers you want to hear. I happened to be doing an interview at the same time, completely unscripted, finding out who they are and how they relate to the business and getting more out of the individual.
What's your favourite interview question?
Well, I don't have one that stands out. It is more about the individual and how they relate to the chocolate. I have some basic questions but generally I would write the questions based on what I see in the resume.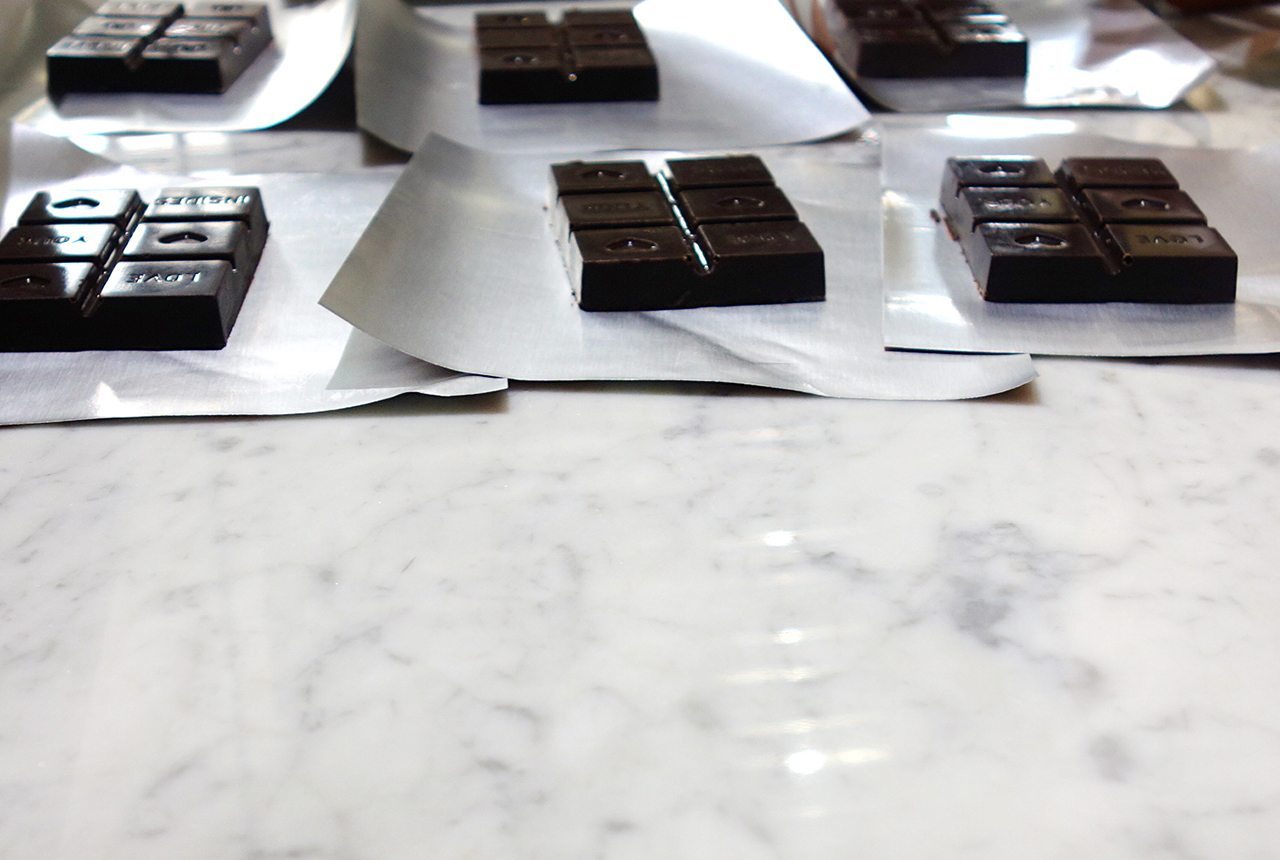 What qualities do you look for in an employee?
Passion. Passion is something you cannot make. It is not how good you are, but how good you want to be. Experience – not as much. They need some sort of experience but it all depends on the role, but definitely: passion, great energy and personality.
It's about surrounding yourself with the right people?
Yeah, and they've got to be in the right place. It's not about people wanting to change; it's about people wanting to grow. Don't try to change people – look for those that want to grow.
What were you doing before Pana Chocolate?
A lot of different things. For example, there was an old commercial cookery training school that we worked with some universities that would bring students to learn culinary courses. I still have some interest in a couple of cafes. I used to also do corporate catering and supplying airport food. It's always been in food and hospitality. So when people say, well Pana Chocolate is so young, but not really, as it has been all of those years in the making prior. I've been able to gel it all together and put it all together. I can apply all my past experience here. I can do what's awesome – an organic product that is hand-made and sustainable, then at the same time I can apply the commercial element. Marry the two together and see where they go!
So why is organic important to you?
I grew up with my gran who ate organic and I always enjoyed that. It is all of the goodness, the richness, non-pesticide-commercially-GMO products. Everything should be organic. Going back to basics. Our society has lost our way and it is good to regain it as much as we can.
Is everything in the production chain done in Australia?
Although we have to import most of our ingredients due to the high volume we need, we have a strict policy of is that it all gets made and packaged in Australia, with printing from local Australia companies, so we can support Australia.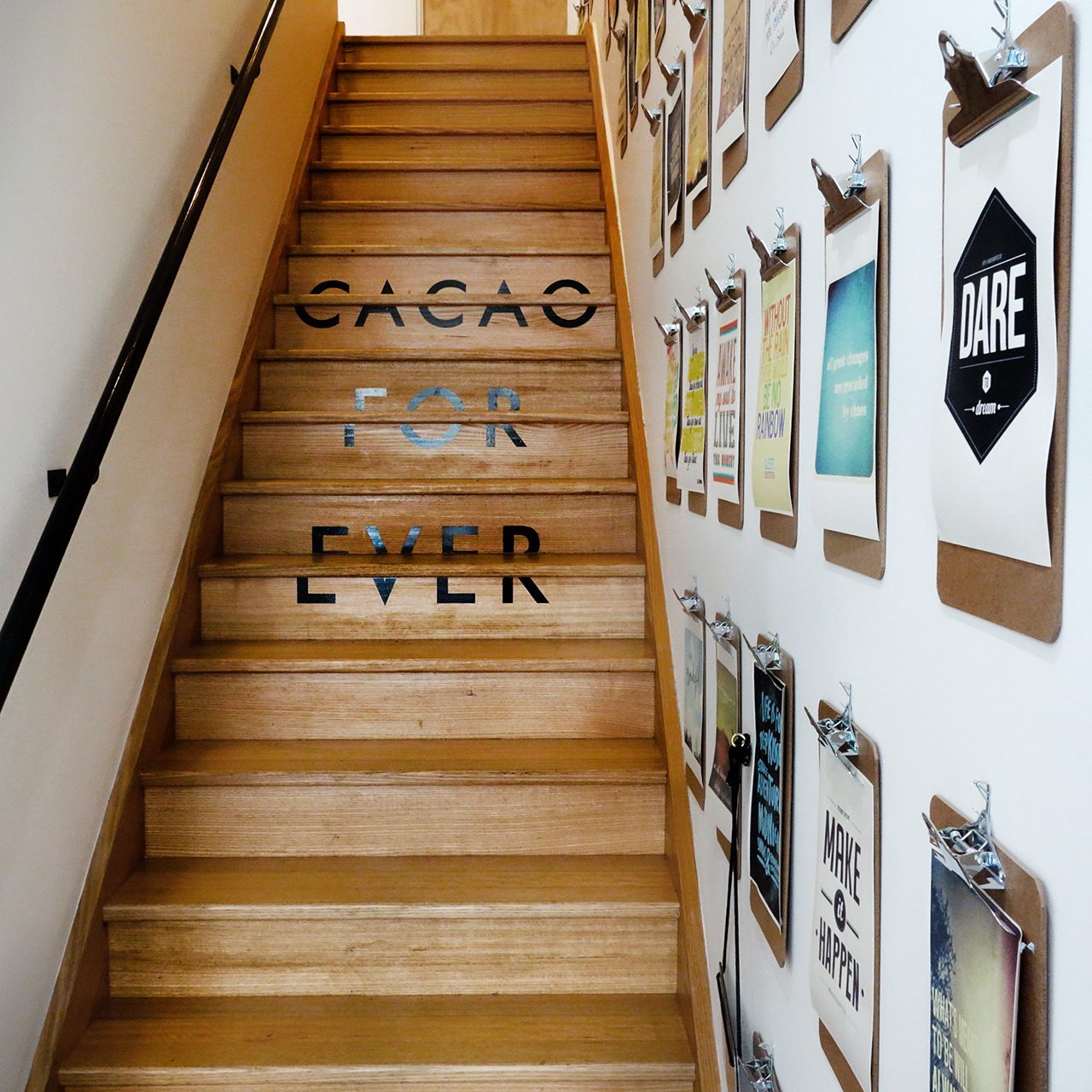 Why raw?
Health is everything. You want the best chance at being as healthy and as fit as possible. I recommend at least one meal a day that is raw, if not – raw till 4. Keeping things as simple and in as natural of a state as possible, obviously as nature intended them, to receive the maximum benefits out of them. Raw chocolate, AKA cacao, is an amazing ingredient. We always hear the benefits of it, so I wanted to make it accessible and ensure the rest of the product was raw all the way through.
What's your typical diet like – what's your day in food?
I do it backwards from most people. I normally start with a big salad and orange juice in the morning. I started today with some puy lentils sautéed with some garlic and chili which keeps me sustained all morning. I love chickpeas and eat hummus almost every day. At some point in the day I make myself a smoothie with protein. In the winter I eat a lot of curry. Being a vegan, it's about finding the right places to make the right curry. My diet is a lot of beans, chickpeas, lentils, salad and kale. My mom, who has a Greek background, makes me a modern version of her spanakopita. She makes a walnut cheese and rolls her own vegan pastry, which is fantastic – I've got everyone around me on this!
What are your top 5 health tips?
People don't often make this connection, but work or do what you enjoy. Stress is bad for your heart. Emotional eating affects us, so if you do what you want to do, and you enjoy your life, and you're in the right space you're unlikely to emotionally eat. Same with emotional well-being. Make sure that your friends and family are not causing you stress.
Find a diet that is suitable for you. Listen to your body. It will call out to you what you need.
Exercise is another great one. Be active. Whether it is yoga, running, do anything to keep moving.
But don't make exercise the be all end all – it is really all about what we ingest. Don't overeat. I follow the plate diet; fill your plate, sit down – never eat on the run, get yourself mentally psyched, blessed it – then eat it and enjoy it.
Eat organic! I would say to eat vegan to be honest, but it's about balance. E.g. I don't eat much bread, I only have it maybe once or twice a week. If possible, cut some of that stuff out, as we know it's not the best way to get nutrients.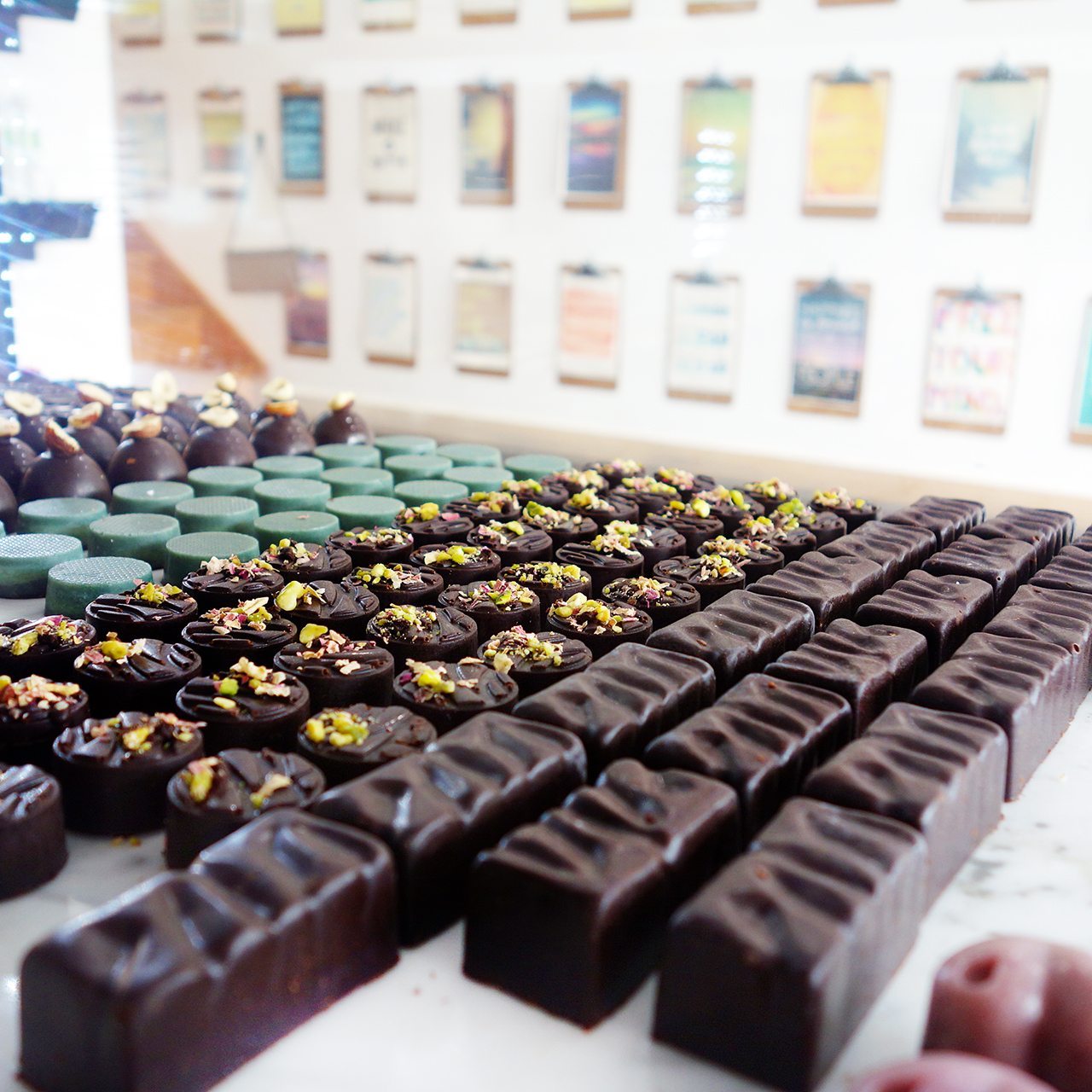 Who comes up with all of the amazing treats?
I started but now I have the most awesome team downstairs. mber Roche heads up Pana Chocolate cakes and she's taken it to whole new levels. I might say "go this way" and they might go the opposite, but it turns out awesome so it is really working well.
Who does all of the Instagram?
Elaine So does. We've been working together for 10-12 years. She was a partner in some other interest that I had. We've been on an awesome journey together.
How much of your growth has been from Instagram?
It's definitely been a contributor without a doubt. It's hard to pinpoint it down to one item, but it is definitely a factor. You definitely can't underestimate social media.
What would you say to your 21-year-old self?
Travel more. In my 20s I worked every weekend and every public holiday as I was in hospitality. I was very programmed to work, save up money and not really enjoy life from that aspect.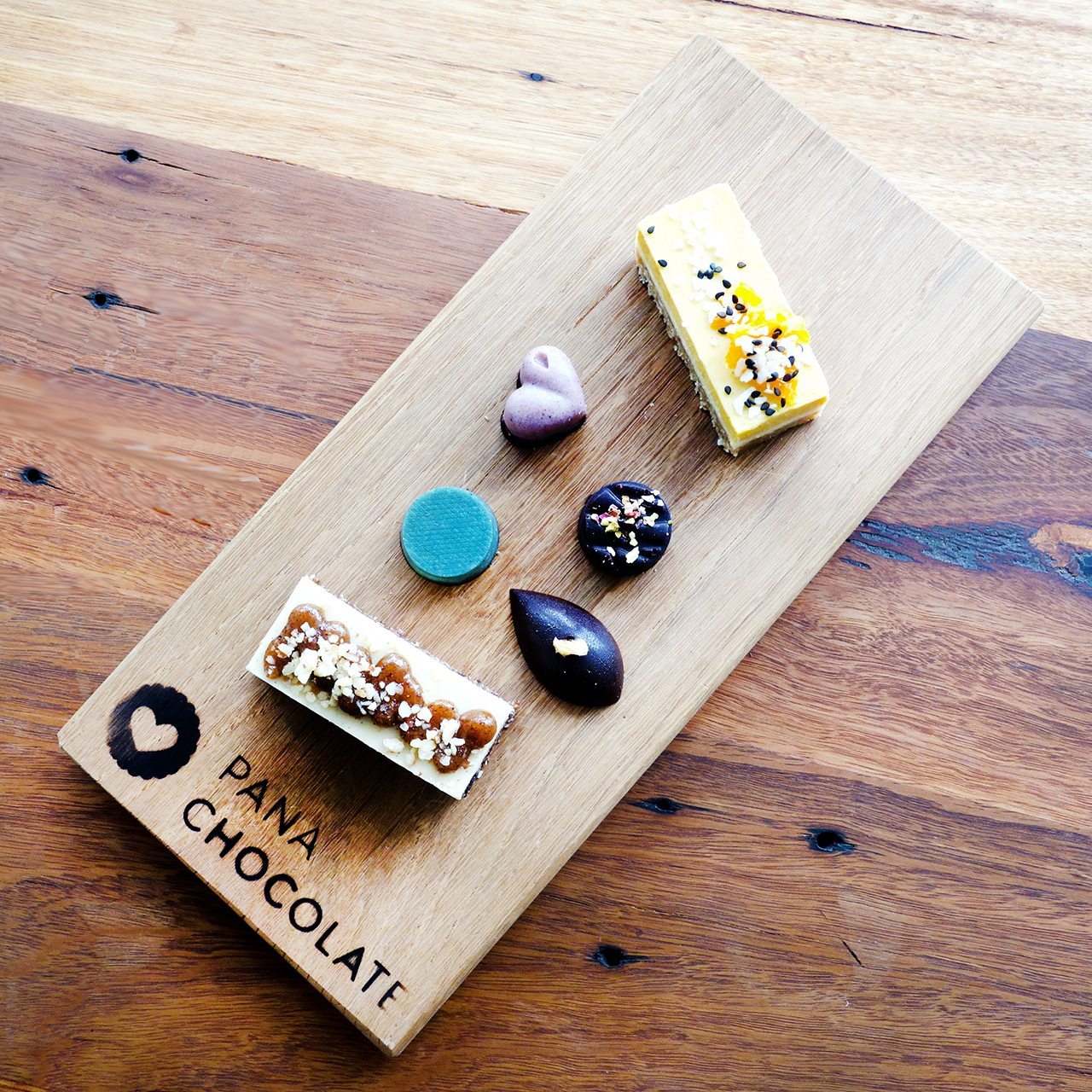 You are making up for it now?
Yeah, I am actually, I am traveling a lot! I probably would have worked overseas in my 20s. I always worked for myself, so I always had an excuse for why I couldn't just pack up and go. I definitely have no regrets though. It's a learning curve. It's a 'what can I do better next time'?
Dead or alive, who would you invite to a dinner party?
You know what, I would probably invite half a dozen chefs that would really stress me out. People that I would have to prove myself to, people that I'd have to take myself up to another level. It would be great chefs, people who are doing amazing things out there. Amazing people that I could learn from, because for me it is always about how can I take myself to the next level in life. Maybe not people I could impress, but people I could learn from.
[line] To get your hands on some of Pana's delicious healthy treats, visit the
Pana Chocolate
website.
[line]