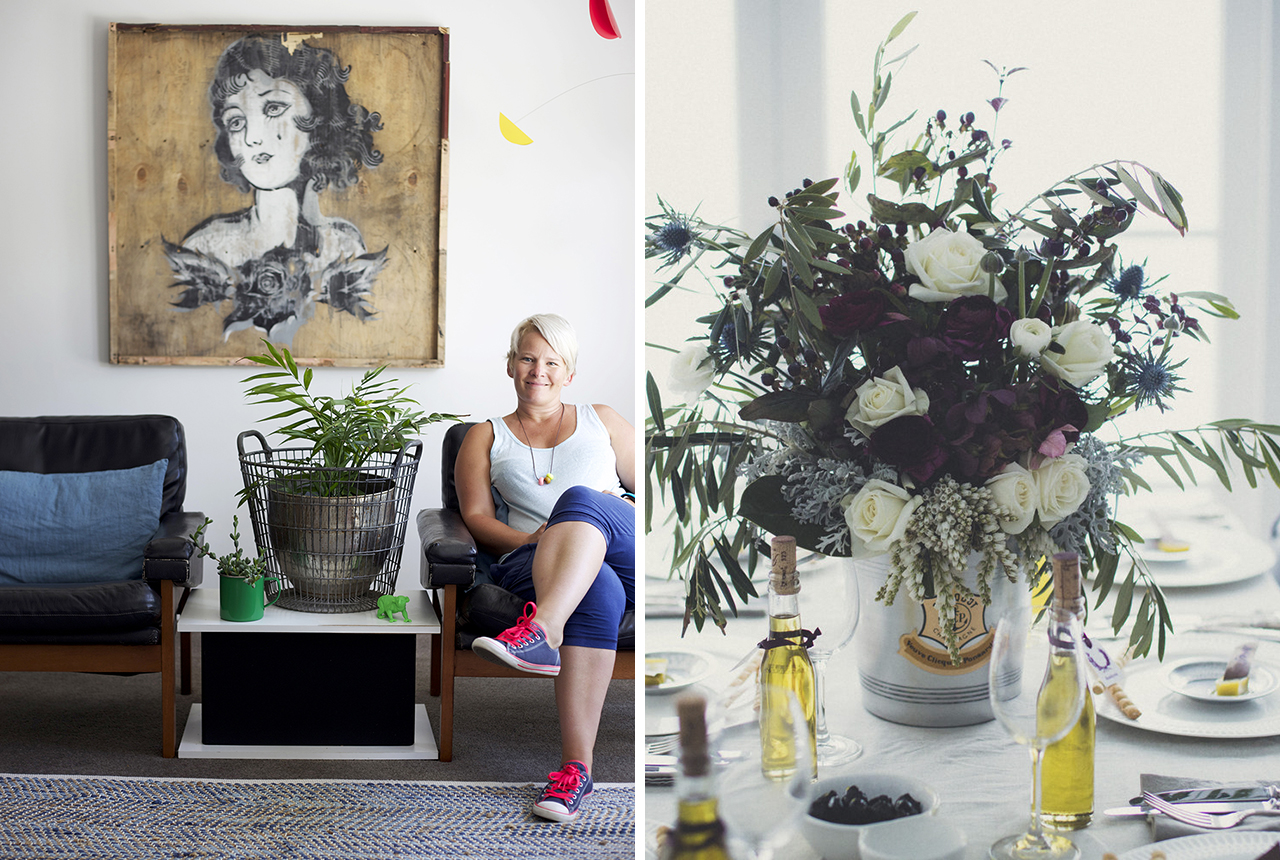 I had the pleasure of meeting Kate Alexander when I was a wee little business student through her brother Elliot Alexander (I used to stock necklaces at his online design shop endemic), to interview her as apart of my SME course. Back then she was still at Studio A, a cutting edge design firm that she started with her father. I remember being both in awe and a little bit intimidated of the business and level of design she had created.
Eight years later she is now a mother and has reinvented herself with a career change. Still heavily design based of course – just more 3D than 2D! Her new venture, Places & Graces is a mix of what she loves – design, homewares, styling and planning lovely parties for lovely people. Her love of old and new coupled with her wicked design intuition and playful personality results in spaces that you wish you could hang out in forever.
So when I needed to co-host a Mexican Themed hens night for one of my favourite gal pals, I immediately thought of Kate. I was thoroughly surprised when she said yes, even more surprised when she said she was also bringing a cake and exceptionally delighted at how the whole event turned out.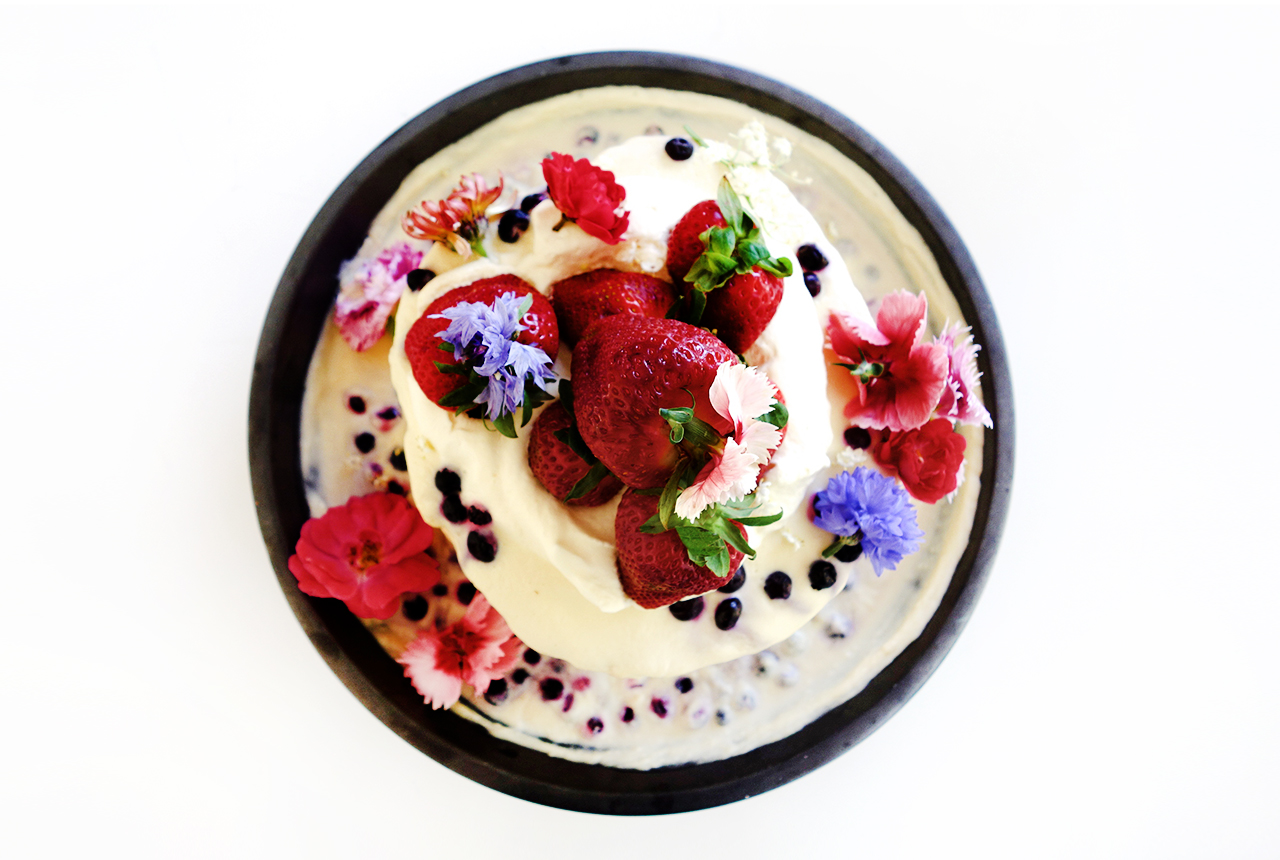 In this interview Kate shares with us her career background, top styling tips for an awesome event as well as the heart clogging yet beautifully pretty Pastel De Tres Leches (three-milk cake). It's not the usual recipe I have on this blog.. but it was far too gorgeous to not. Plus it's an authentic Mexican cake. So we had to.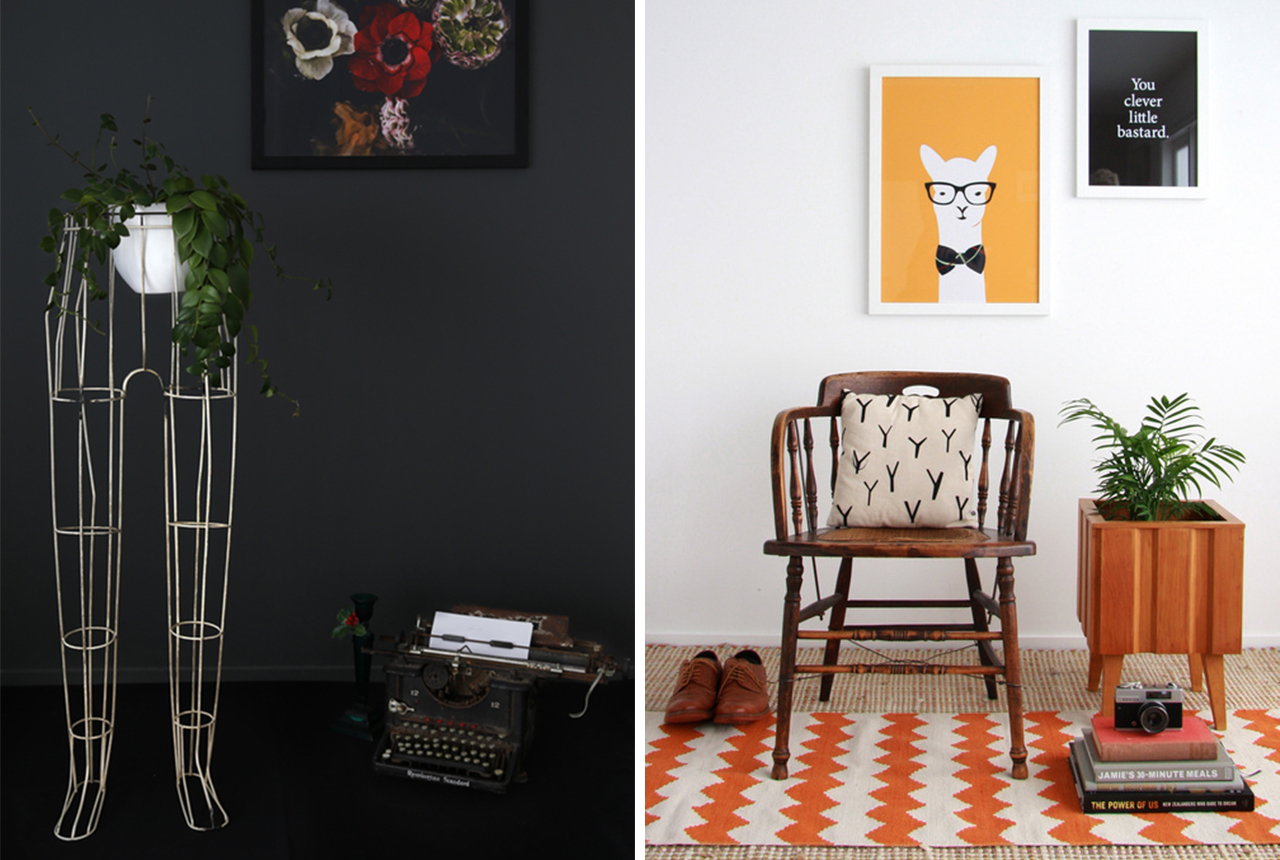 Name: Kate Alexander
Age: 39
Occupation: Interior Stylist
Clicky clicky: website, Instagram & Facebook.
What did you study and what was your original intended career path?
I studied graphic design and INTENDED to become a famous graphic designer living in New York or even better, a specialist typographer designing film credits – I was one of the first graduates to be trained on a computer and I hated it. I preferred to create type by hand with letraset!
Give us a brief background on your career to date:
I started the design business Studio Alexander with my father Grant in 1999 a few years after I graduated. In the process of building the business I personally grew from being a designer to being the managing director, working in all facets of design and marketing with a multitude of different clients.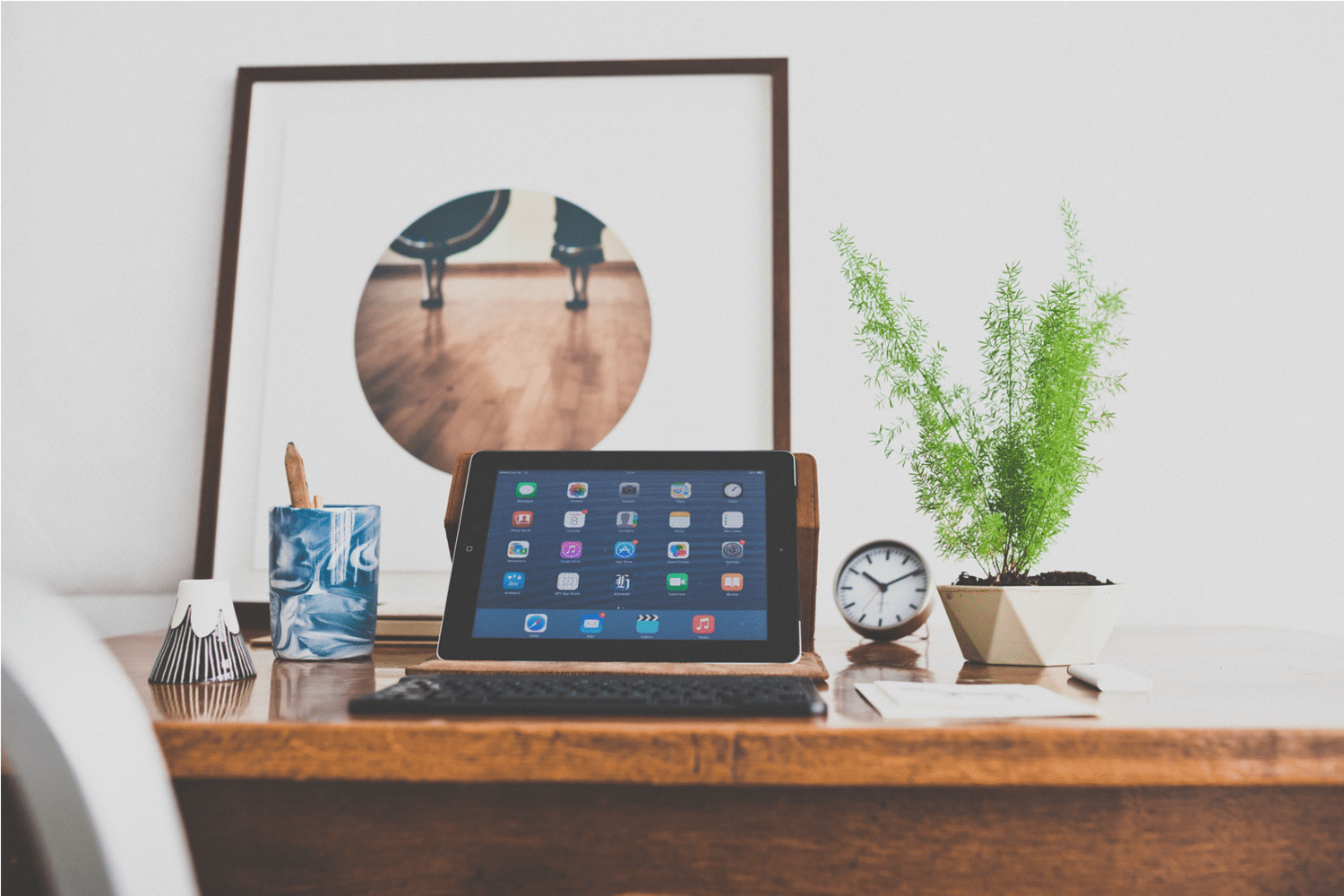 [line][pullquote width="580″ float="right"]We believe that everyone deserves a little of their dreams in reality.[/pullquote] [line]
How did Places & Graces come about?
After I had my children I chose to change my career for something that enabled me to work local. I took a summer off with no idea what was coming next. My neighbour happened to be selling her home – one I personally had tried to buy before she did. (In my opinion) She had destroyed the home and I was compelled to return it to glory for the new owners. So I bought my first house-lot of furniture, styled her home for sale, and voila, Places & Graces began.
Our ethos: We believe that everyone deserves a little of their dreams in reality.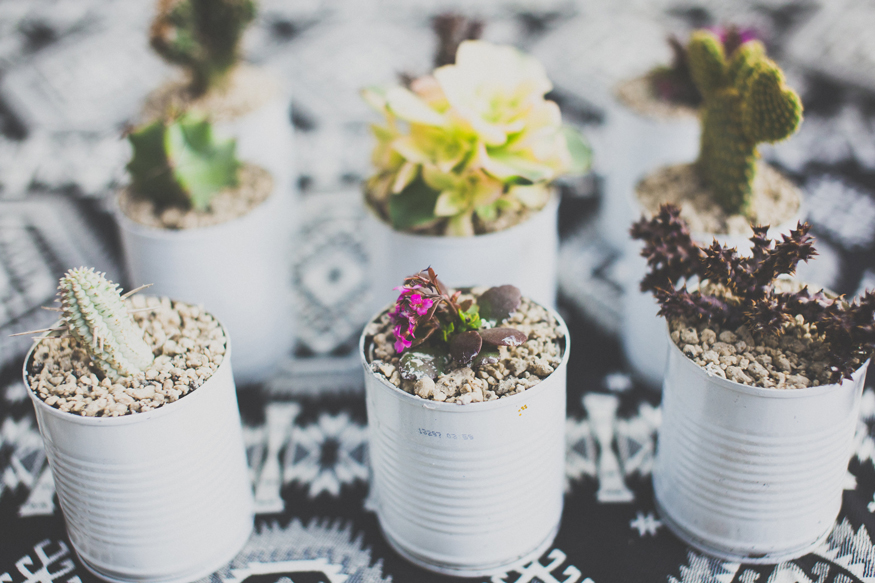 What was the inspiration behind this hens?
The brief from the bridesmaid was a Mexican theme. Mexican is all about colour and pattern, I have to say it is my all time favourite theme and although I have done it before there are so many approaches that I don't bore of it. Being a hens party we needed a balance of class and kinky. I focused on creating a backdrop that would provide instant impact when the guests arrived.
[line][pullquote width="580″ float="right"]Over do it. You can actually not have too much of anything at a party.[/pullquote] [line]
What are your top 3 tips for styling an event?
Set a budget for what you would like to spend and how much time you have. Making 100 pink trimmed serviettes by hand will take a lot longer than you think!
Choose a theme, this can be as simple as a colour. Consider your location when choosing the theme. Hosting a 'Boho Beach Party' will be a lot easier in an old country hall or garden than in a nightclub.
Over do it. You can actually not have too much of anything at a party. To make a statement and not disappear into the crowds of people you'll need more flowers, more bunting, more seating, more festoon lights than you think.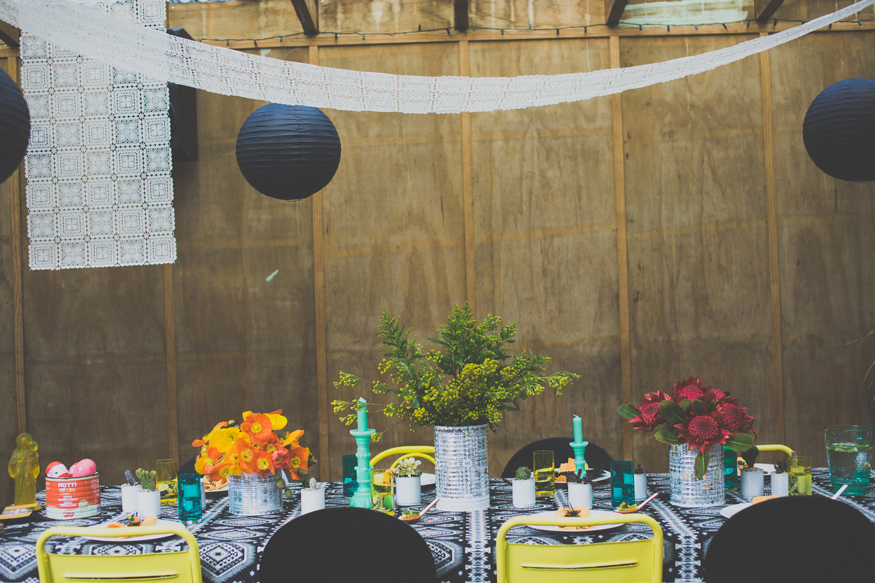 What are the key elements for an awesome party?
Matching the style and location to the type of party you desire.
Enough music to last the whole party and enough volume to go louder as the day/night goes on.
Considering the flow and use of spaces. Designate different areas within your location so that guests can flow and they know where things are: i.e. can they get to the bar without blocking the bathroom door, keep the chill out space away from the dance floor.
How does collaboration come into your business?
I have an assistant who works with me, Shelby. We bounce ideas of each other. She has a wonderful sense for fabric and can make beds soooo amazingly well. It's also important for a stylist to be able to collaborate with their photographers as they are the ones capturing the beauty I create. Collaboration is important when working with clients as usually what I am creating is ultimately for them so it's pretty key they feel part of the process, and thus, outcome.
What are some of the most exciting parts of running your own business?
Working on lots of different things with no one to say 'No' except me. If I want to take on a project it's my own choice. I believe 'variety' is a super important spice in life : ).
Sourcing and finding new exciting things is something I could do all day long. That and arranging random groups of objects.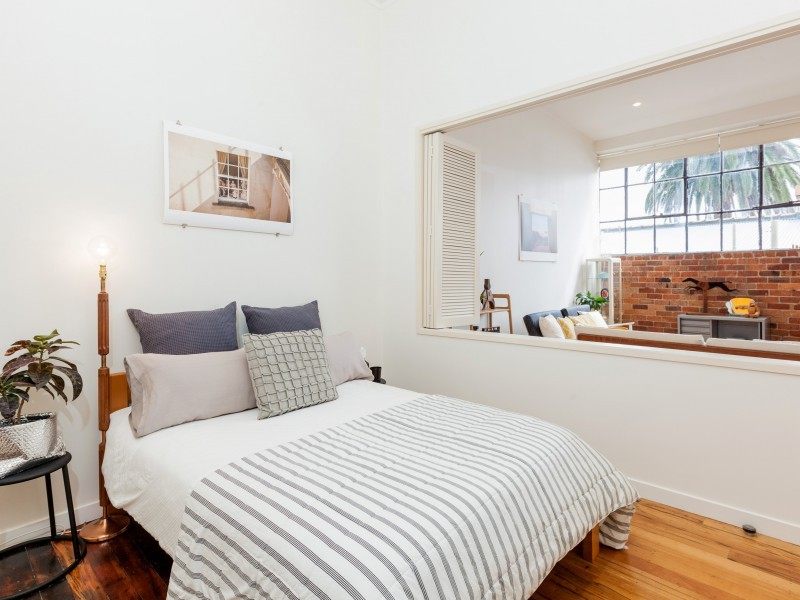 What has been some of the biggest challenges for you?
I'm not a fan of finishing things or asking people to pay for my skills. Having run a business previously with budgets and staff I have been reluctant for Places & Graces to grow up and do the same – but I've since realised this too can be rewarding.
What advice would you give to someone wanting to start their own business?
Research, research, research. Know the gap you are going to fill. Have enough money to survive twice as long as you think it will take you to make a profit. Have a mentor or community you can rant and rave with. Hang out with believers.
How do you define success?
Creative brief answered. Clients astoundingly happy. Instagram followers rising. Enough money to travel occasionally and keep living in the neighbourhood I love.
What would you say to your 21 year old self?
Believe in yourself.
What person dead or alive would you invite to a dinner party and why?
Cyndi Lauper. I'm a longtime fan and I would love to say thank you for inspiring me. For me Cyndi represents not going with the grain. Carving your own path.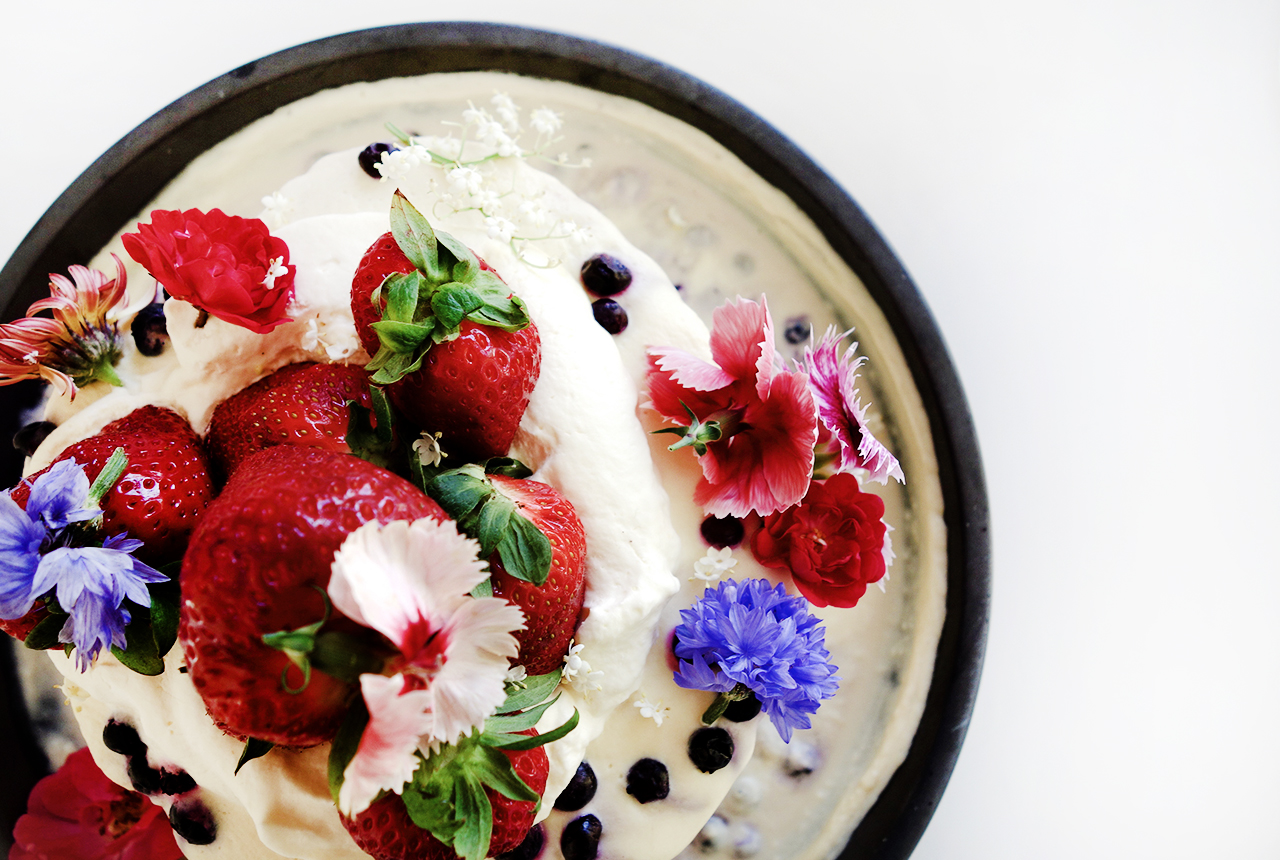 [line]
PASTEL DE TRES LECHES (three-milk cake)
[line]
Ingredients:
3 medium eggs, separated
1 tablespoon vanilla extract
1 cup caster sugar
1 cup self raising flour
2 teaspoons baking powder
1 cup evaporated milk
1 cup sweetened condensed milk
1 cup milk
Berries
Edible flowers
Directions:
Preheat over to 150C.
Put egg whites in a mixing bowl and whisk gently for 1-2 minutes.
( do not over whisk or allow to become frothy)
Add the egg yolks and mix for another minute.
Whisking continuously, gradually add the vanilla, sugar, flour and baking powder, in this order, allowing 1 minute between each addition.
Pour the mixture into the prepared cake tin and bake in the middle shelf of the ore-heated over for 35 minutes. It is ready when a skewer inserted in the middle of the cake comes out clean.
Remove from the over and allow to cool in the tin for 30 minutes.
Pour the three types of milk into a blender and whizz for 2 minutes.
Once the cake is cooled, tip it out of the tin onto a serving dish. Prick holes all over the top of the cake with a skewer.
Pour the milk mixture over the cake and allow it to seep in for 10 minutes. The cake will soak up the majority of the liquid.
When ready to serve topped with cream, berries and edible flowers : )
From the book : REAL MEXICAN FOOD from Bentos Hat Mexican Kitchen.