One of my favourite couples recently Facebooked the making of this awesome looking breakfast cake also know as Ontbijt Koek – a Dutch sweet and spicy bread that you eat for breakfast with butter and cheese. Holy moley I wanted in on that! When she gave me the recipe, it was the original Dutch way – sugar, more sugar & white flour. Although she had made it gluten free, I was curious how a nutrient dense almond flour and flax version would taste.
This version is not quite as light and fluffy but has a beautiful texture, with slightly sweet and nutty tones through. Although traditionally enjoyed at breakfast, this breakfast cake is also good for a  snack mid morning, afternoon or at 2am during an Archer binge.
It took my two goes to get this recipe right – a humble reminder that learning new takes patience and to not be too hard on yourself.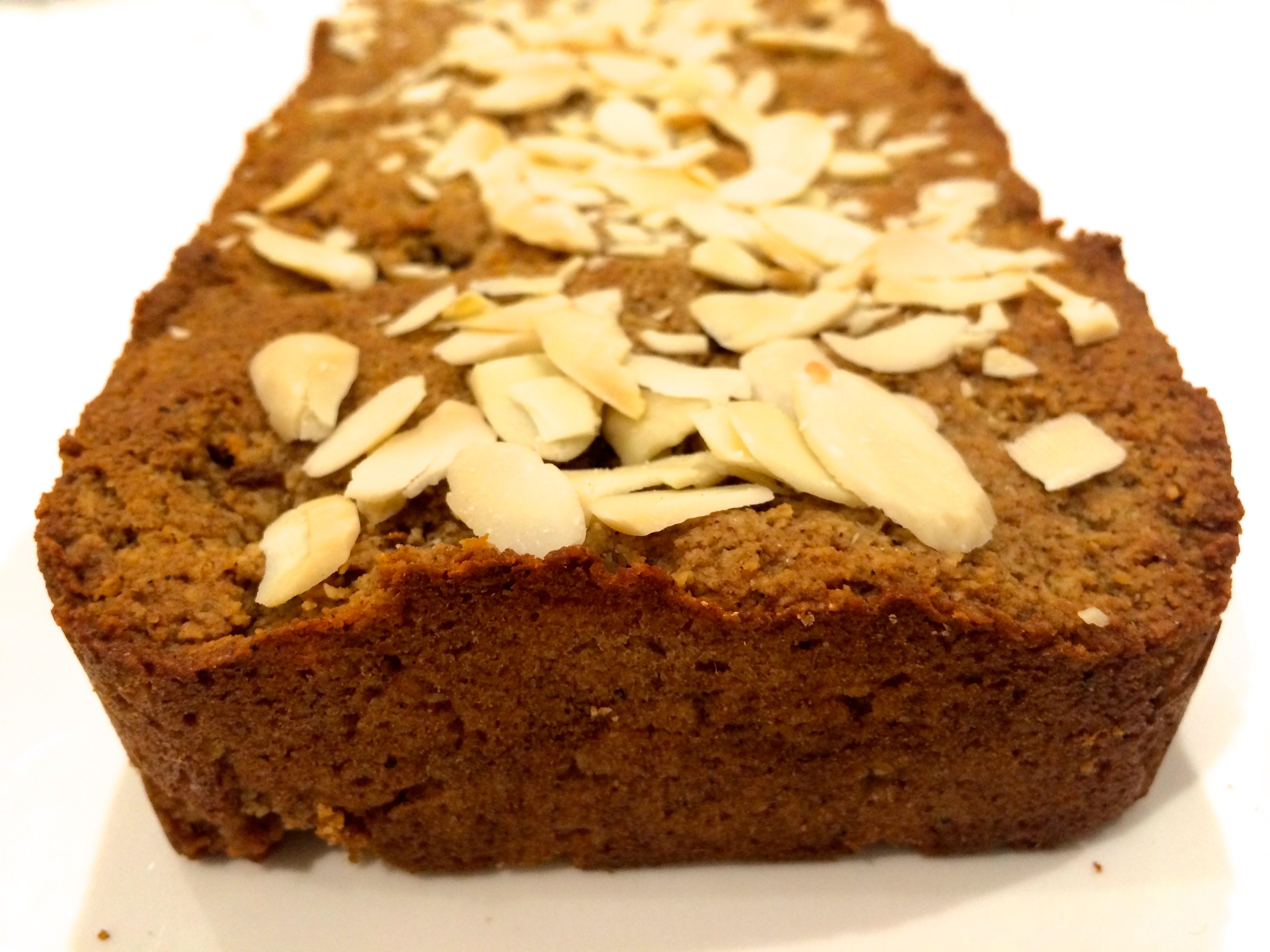 have your breakfast cake and eat it too
Ingredients:
2 1/4 cups blanched almond flour*
¼ cup golden flaxmeal (has milder flavour and colour than brown linseeds)
Pinch Himalayan salt
½ teaspoon baking soda
1 tsp ground cloves
1 tsp cinnamon
1 tsp ground ginger
1/2 tsp grated nutmeg
2 organic free range eggs
1 tablespoon coconut oil melted (ghee can also be used)
1 heaped tablespoon honey
1 tablespoon apple cider vinegar
1/2 teaspoon vanilla paste
Handful of sliced almonds (optional)
Directions:
Place the first 8 into a large bowl and mix well.
Mix wet ingredients in a separate bowl.
Pour the wet ingredients into the first bowl and gently mix until just combined. Over mixing will result in a dry loaf.
Transfer to a lined loaf pan – ideally 6.5×4" (16.2×10) – the mixture won't rise much at all and once cooked it will basically look the same as when you put it in so if you want a high loaf, the pan will have to be narrow and short.
Bake at 150° (350F) for 20-25 minutes – do not overcook as it will be very dry.
Cool in the pan before removing.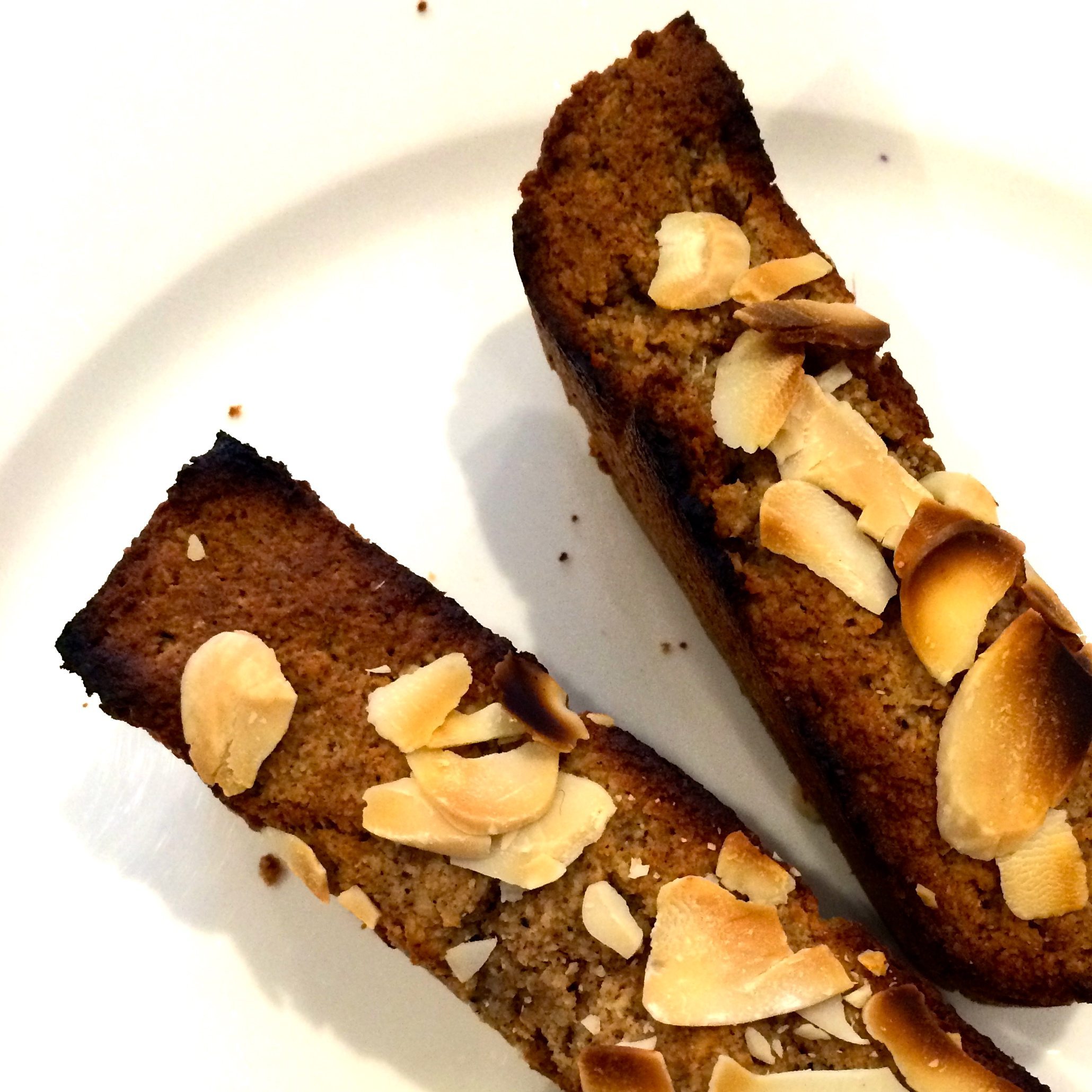 Serve toasted and with plenty of organic butter! Get in those medium chain triglycerides people! The dutch traditionally eat this with cheese – personally the only cheese I could imagine this with is cream cheese or ricotta. Variations on this recipe including adding chopped dried fruit, walnuts, ground coriander or cardamon.
*Blanched almond flour is almonds that have had their outer skin removed and then ground. It can be found at most supermarkets/whole food stores or can be made by putting almonds that have had their skins removed into a blender and grounding until fine and resembling flour. If you can not do either of these things, you can use normal grounds almonds, the loaf will just be a bit darker in colour and will be a little more dense and nutty.