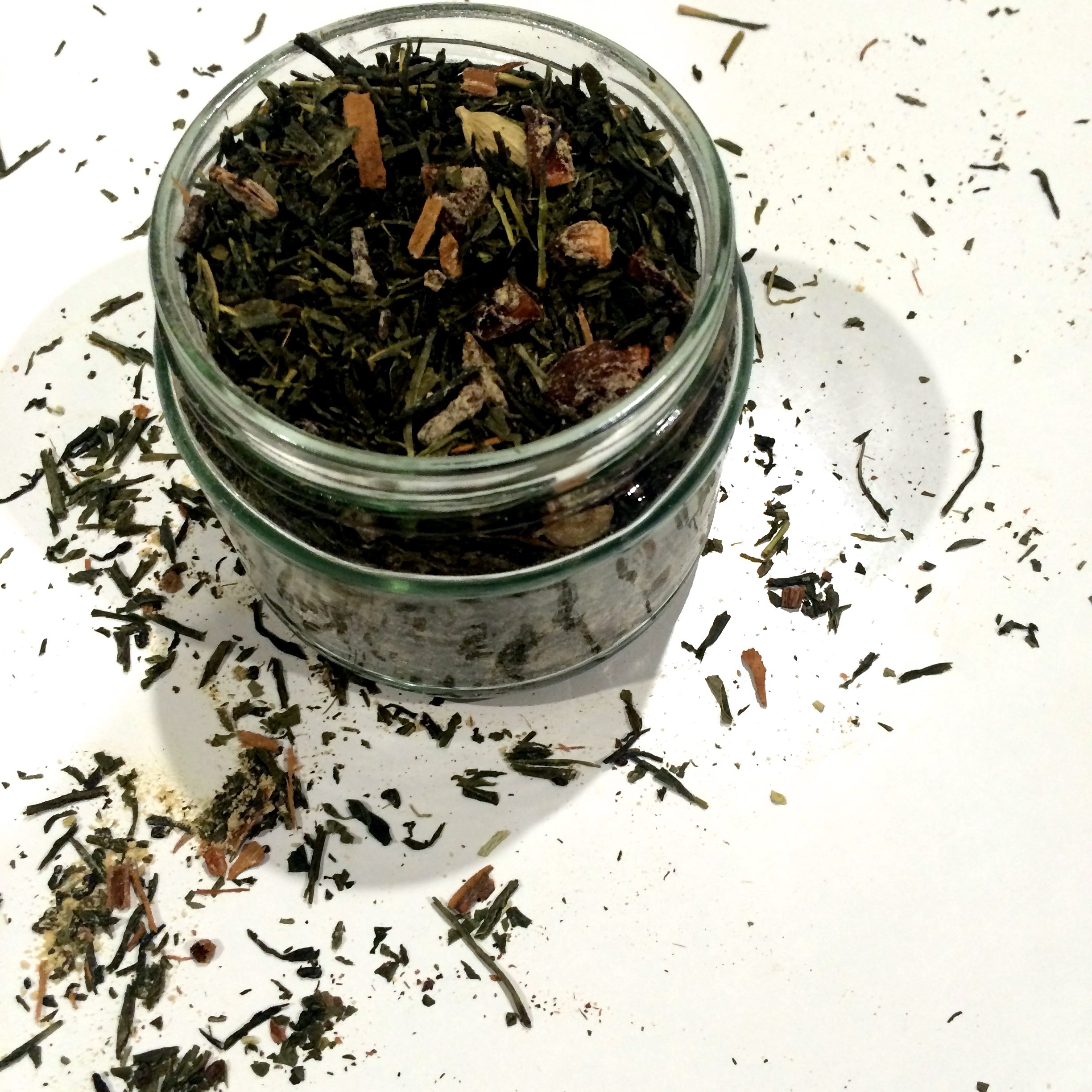 I love chai like you wouldn't believe. I am actually a late bloomer when it comes to chai – I must admit that I only even tried it because I was given a jar of Gewurzhaus Velvety Chai Tea for a Secret Santa gift of all things last Christmas. It wasn't even a Secret Santa for me… I only got it because we played that swapping game at the end of it!!!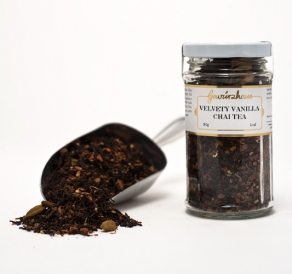 Anyways, it doesn't matter how I got there, I did and I'm in love.
As you know, I don't drink, I avoid chocolate, caffeine and most things people define as necessary when it comes to eating/drinking ones feelings. One of the things I have left as a treat is tea. I love camomile, spearmint, green and chai.
Chai is traditionally made with black tea – although this is equivalent to only 1/4 of a cup of coffee, black tea is probably the least nutritious of all the teas. When I drink something, I want it to do good things for me. Further, even that small amount of caffeine before bed is not ideal. Green tea on the other hand, still contains small amounts of caffeine but in much lower doses. The antioxidants present cancel out the affects of caffeine making it a good choice for regular consumption.
Chai mix is very easy to make and can be altered depending on what you have in your cupboard. If you prefer to put more spices in, then do. If you like only a hint of spice, put in less. If you dislike star anise, omit it completely. It's your tea. You have the power.
Last but not least, this is a very cute to give to someone as a gift. I would be stoked to get this every year. Just saying.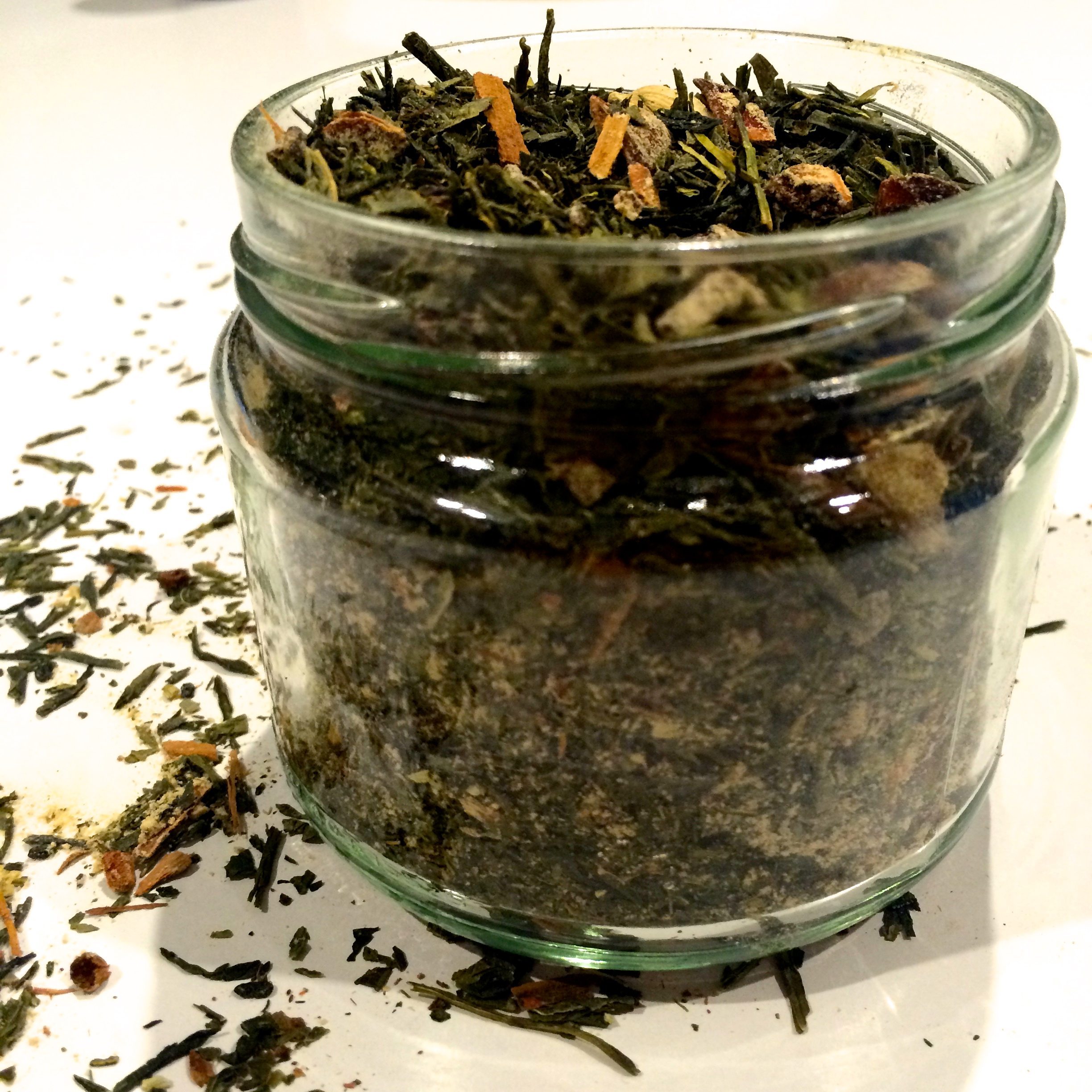 green with chai tea envy
Ingredients:
Handful of star anise
2 teaspoons ground ginger
1-2 cinnamon sticks
Handful of whole cardamom pods
1 tablespoon of whole cloves
1-2 teaspoons of whole pepper
150 grams green tea (or white)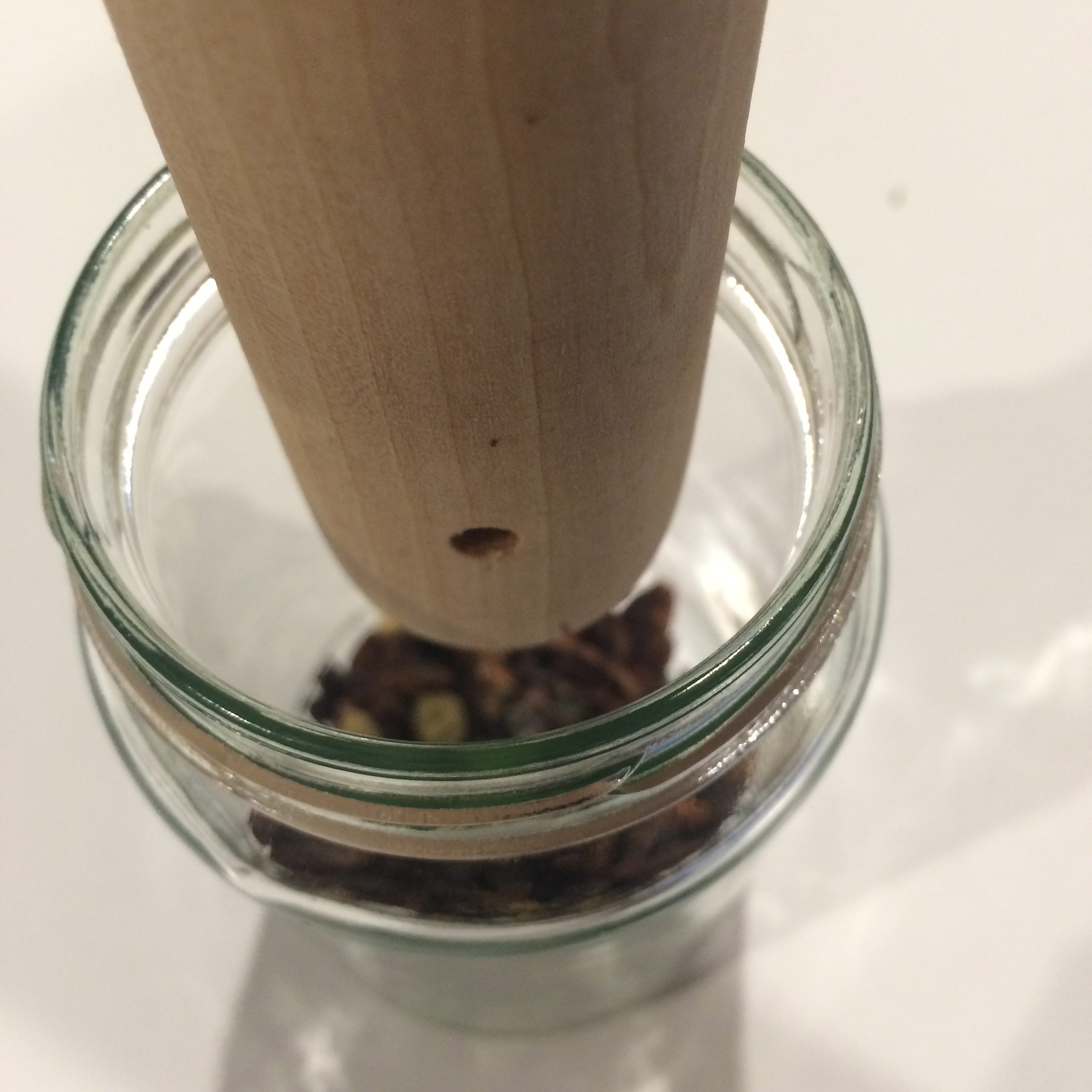 Directions:
1. In a jar with a rolling pin, or a mortar and pestle if you have one, ground the whole spices until they are in chunks. Seriously, keep it big yo. You want it to be manageable to get into a tea strainer, but still know whats in there.
2. Mix in the remaining ingredients.
3. Keep in an air tight jar. I'm not sure how long this will last… but I'm sure it's ages if you don't happen to drink it all!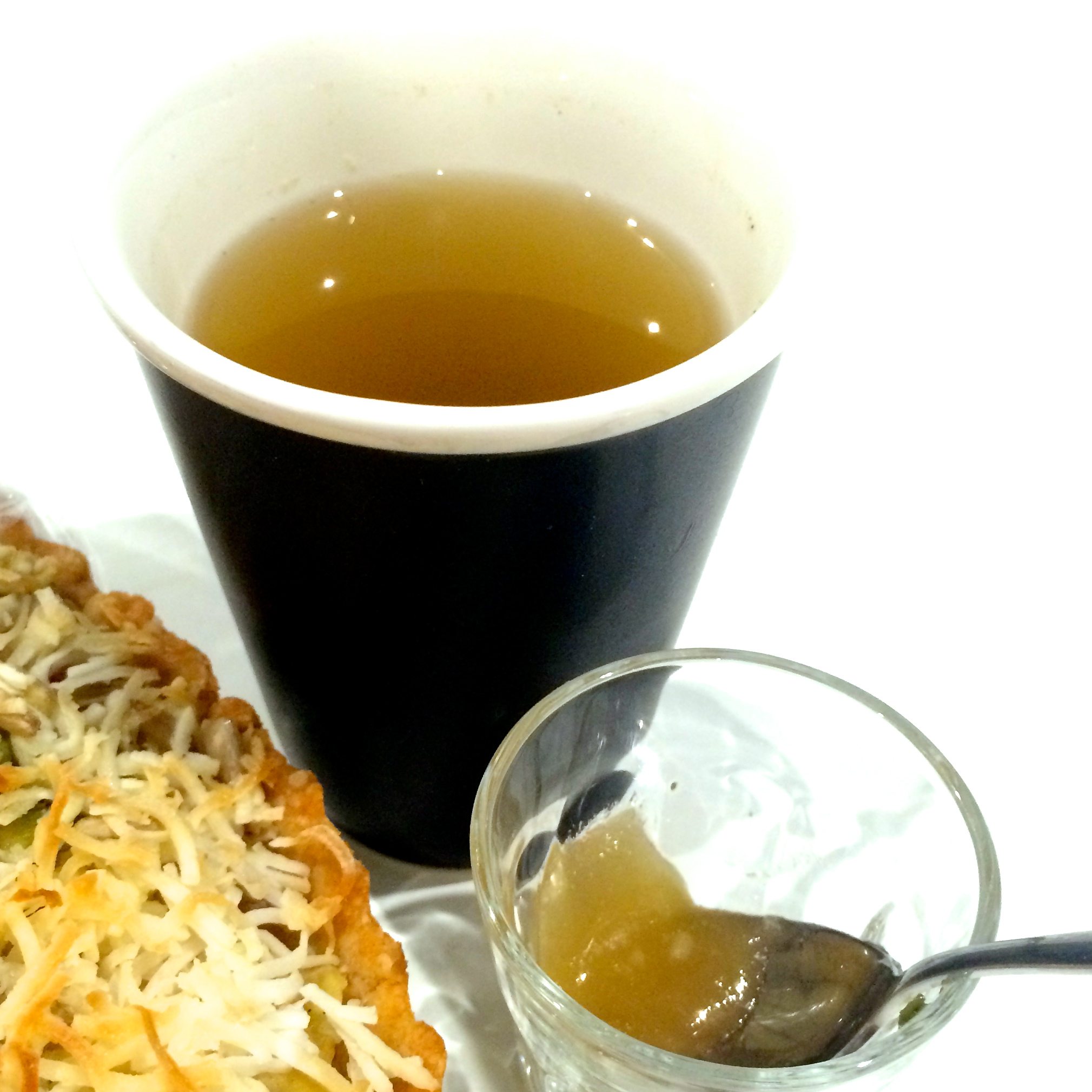 How to make the perfect green chai tea for one:
1. Add 2-3 heaped teaspoons into a tea stainer.
2. Add boiled water that has cooled slightly (boiling water will burn your green tea and it will taste bitter).
3. Add 1/2 teaspoon of honey if desired.
4. Enjoy by itself, or with a slice of your favourite treat (my delicious apple crumble tart is pictured… let me know if you want the recipe!).