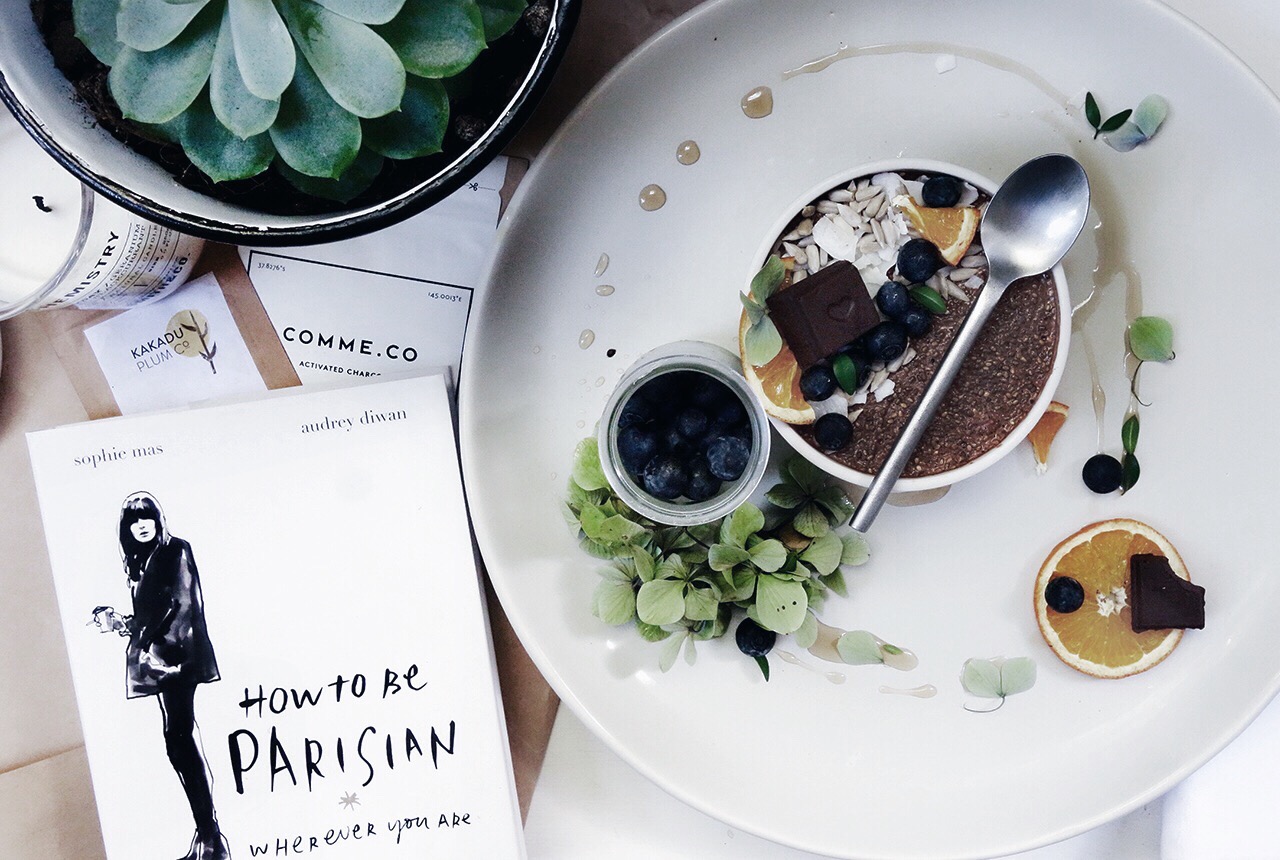 I eat a lot of crazy. As an avid foodie who likes new things and has a penchant for adventure, my tastebuds are always exposed to interesting things. From ultra spicy Sriracha and ghost chillies, to crazy looking fruit and cuts of meat that I would rather not go into. As exciting as this is, it can also come with a down side.
This week has been full of wins and loses for me:
Losses
A slow cook beef cheek with black beans and chilli that might have contained a weeks salt intake (by accident) for Bae
Five failed attempts at making vegan pancakes for Ceres Organics (hopefully won't be for six!)
Wins
Spiced cashew cold brew with Harpoon
This chocolate orange chia pudding using Kakadu Plum Powder.
Although tasty, being a recipe creator can be pretty daunting. I obviously want to produce the best food possible but when trying to do new things there is always risk involved. For example, the first time I shot this, I thought I would do some super cool out of this world free-styling by placing the the chocolate chia organically on the plate as I had seen on Instagram.  I was like "f' yeah, chia doesn't have to be in a bowl, it's got beautiful texture and shape and can hold itself well so let's do this!"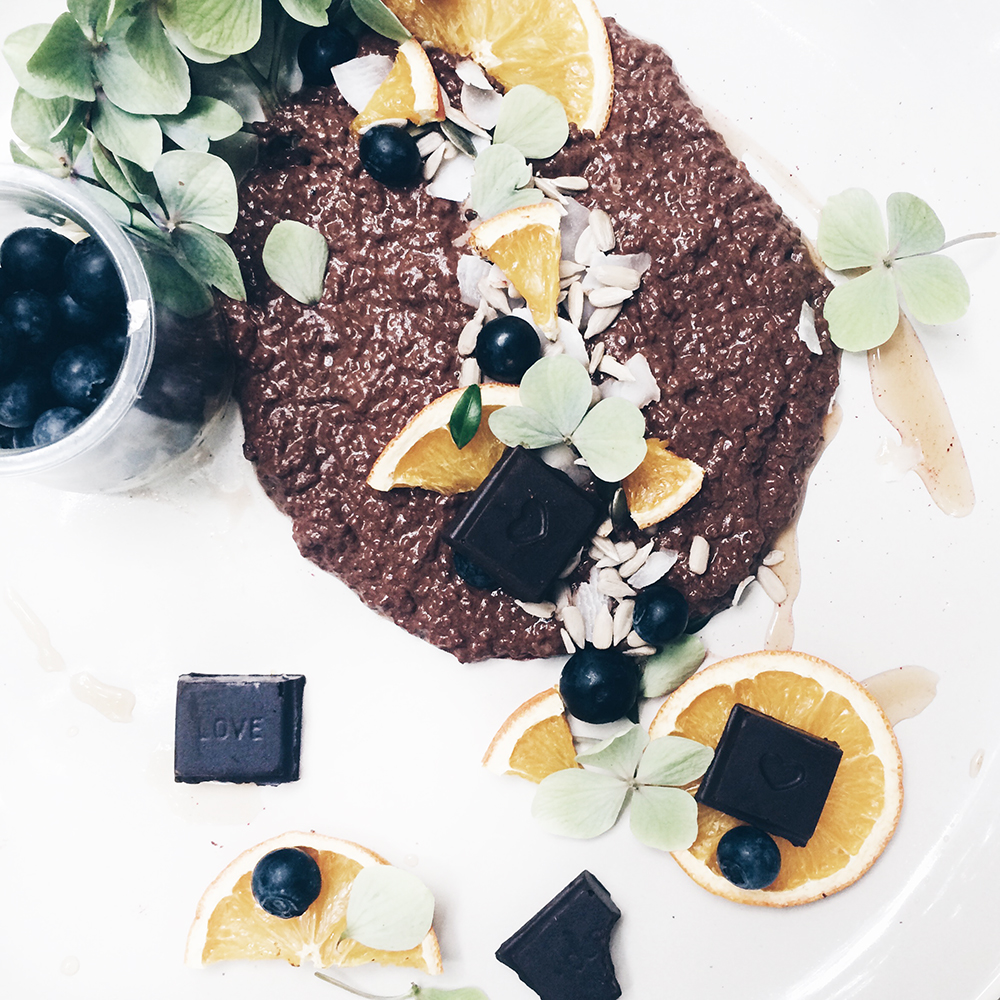 Great in theory, looked like diarrhoea in practice; Better saved for the non brown variety me thinks. Whilst styling I sent a snap chat to Bae being like "hard at work yay this is working out awesome" then while reviewing the photos I was suddenly mortified. When Bae got back from work he said "oh I'm glad you noticed, that Snap was concerning.." Hmm. A second attempt placing it a classic ramekin proved a more palatable way of plating up. Well we got there in the end!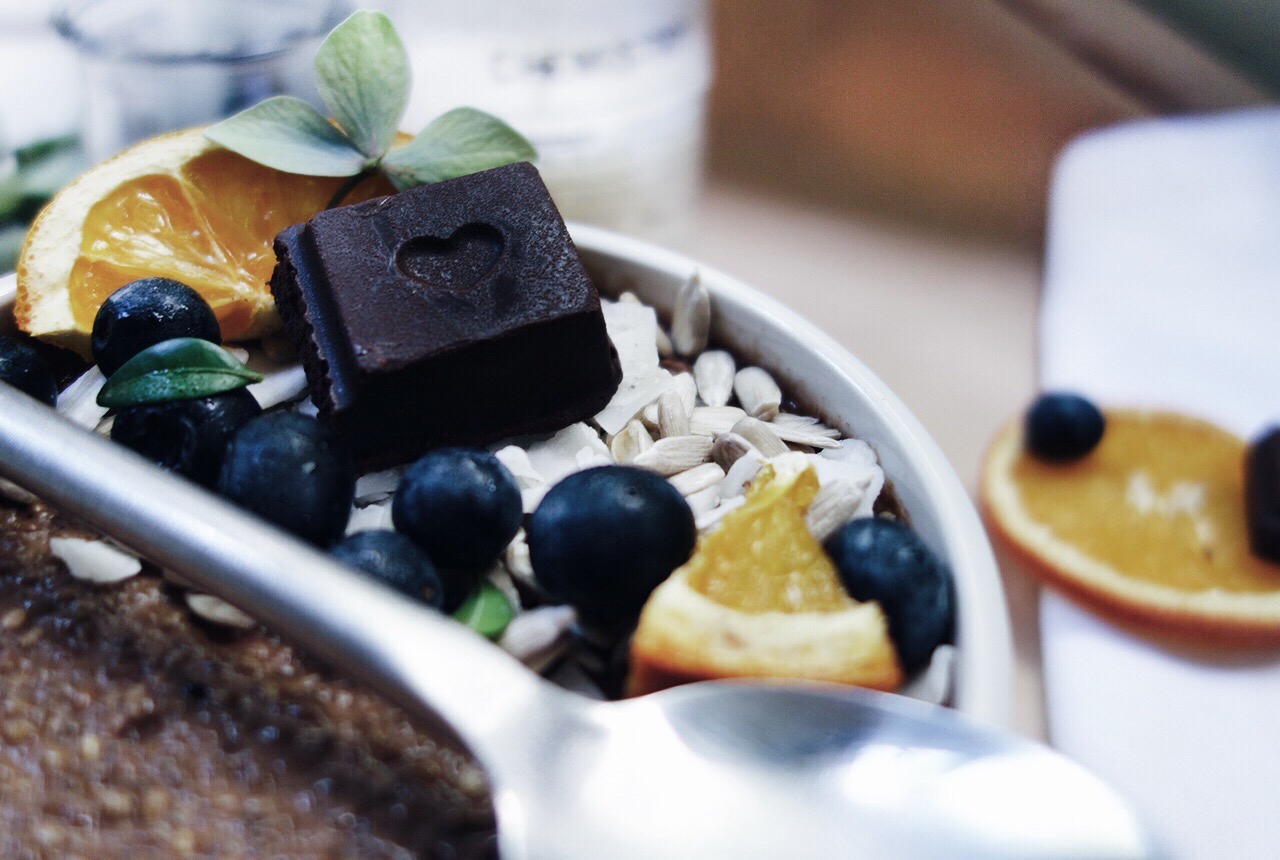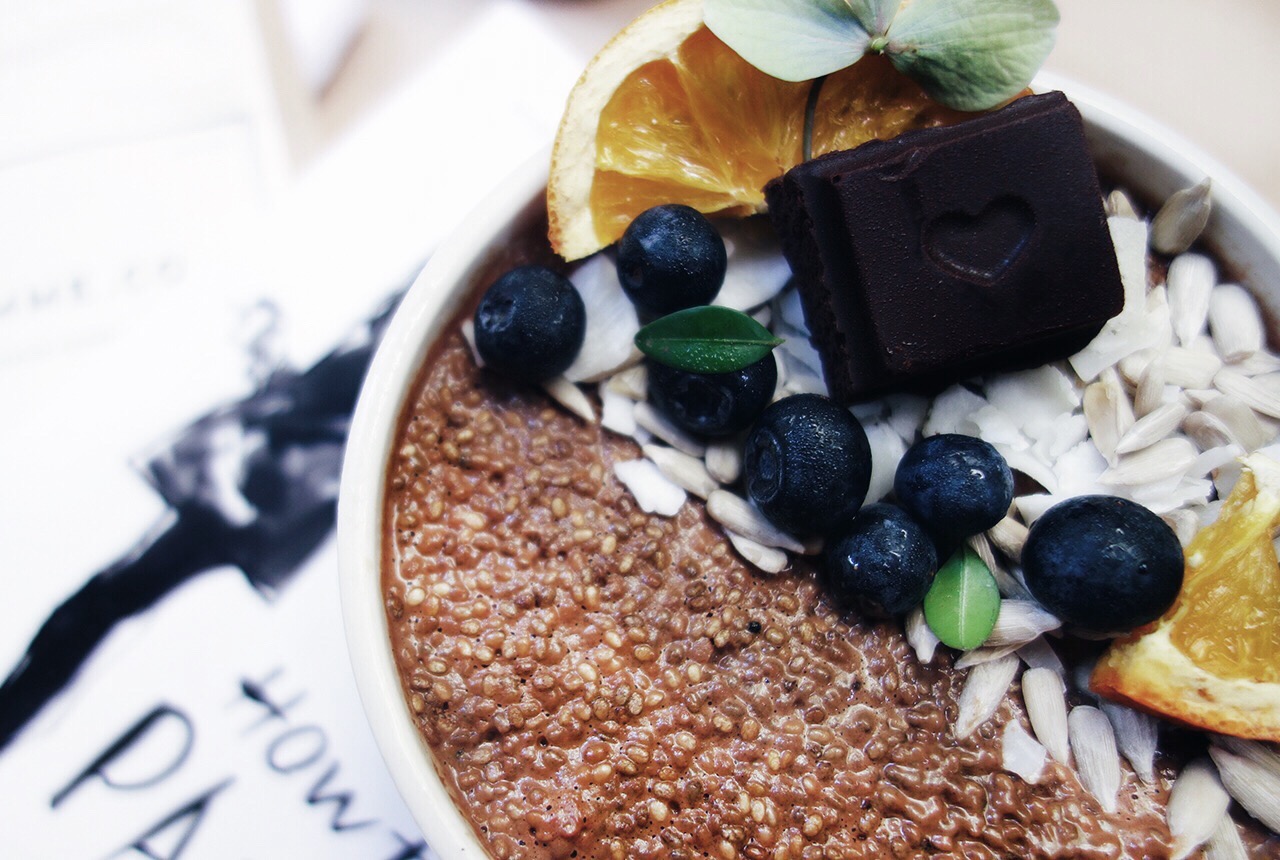 Which brings me to the point I like to live by. A point that is true in every aspect of my life – I love to be best friends with failure. Failure is the best thing that ever happens to me – it is an opportunity to re-evaluate, try again, do it better. As annoying as it is at the time, something good always comes from it. Everything from screwing up a job interview, blowing a photoshoot, getting lost while travelling is an opportunity. It's like, if you know you can do better, then do. As the inspiring Karen Willis of Sharing Bali said in her interview – 'Make friends with failure.Fail fast, fail often'.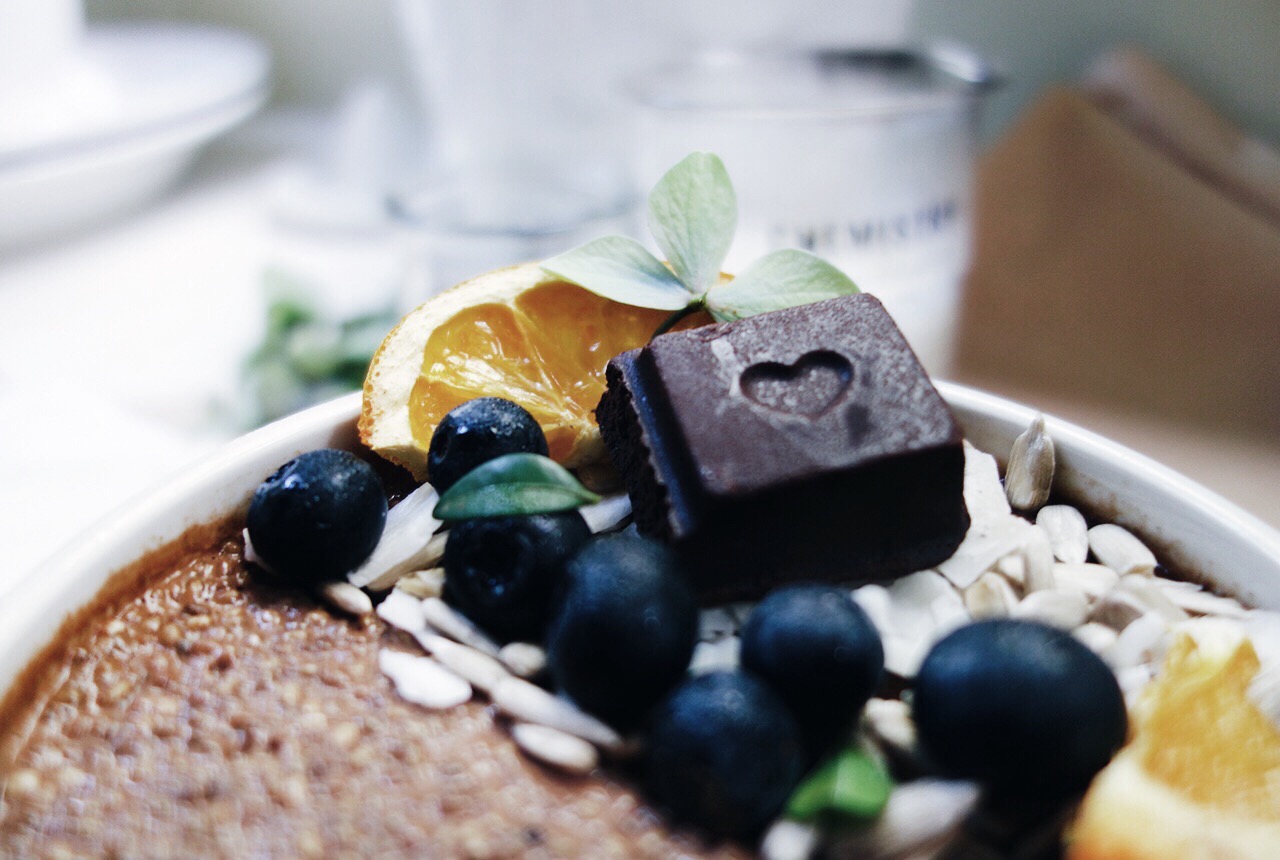 Anyways, enough about failure, lets talk about the new crazy that is in this recipe –  Kakadu Plum Powder. It is a powerful antioxidant and immune boosting superfood that has been used by Aboriginal people for centuries. Known as the highest natural source of Vitamin C – up to 100 times the vitamin C of oranges. As well as being high in antioxidants it has antibacterial & antiviral agents and also known to have anti ageing properties.
With Winter on its way I am conscious of boosting my immunity. The powder itself has a bit of a weird taste but blends in perfectly into this chia pudding which is fabulously derricious with fresh orange peel and rich cacao. It can also be used in smoothies, muesli, savoury dishes as well as topically in masks and scrubs.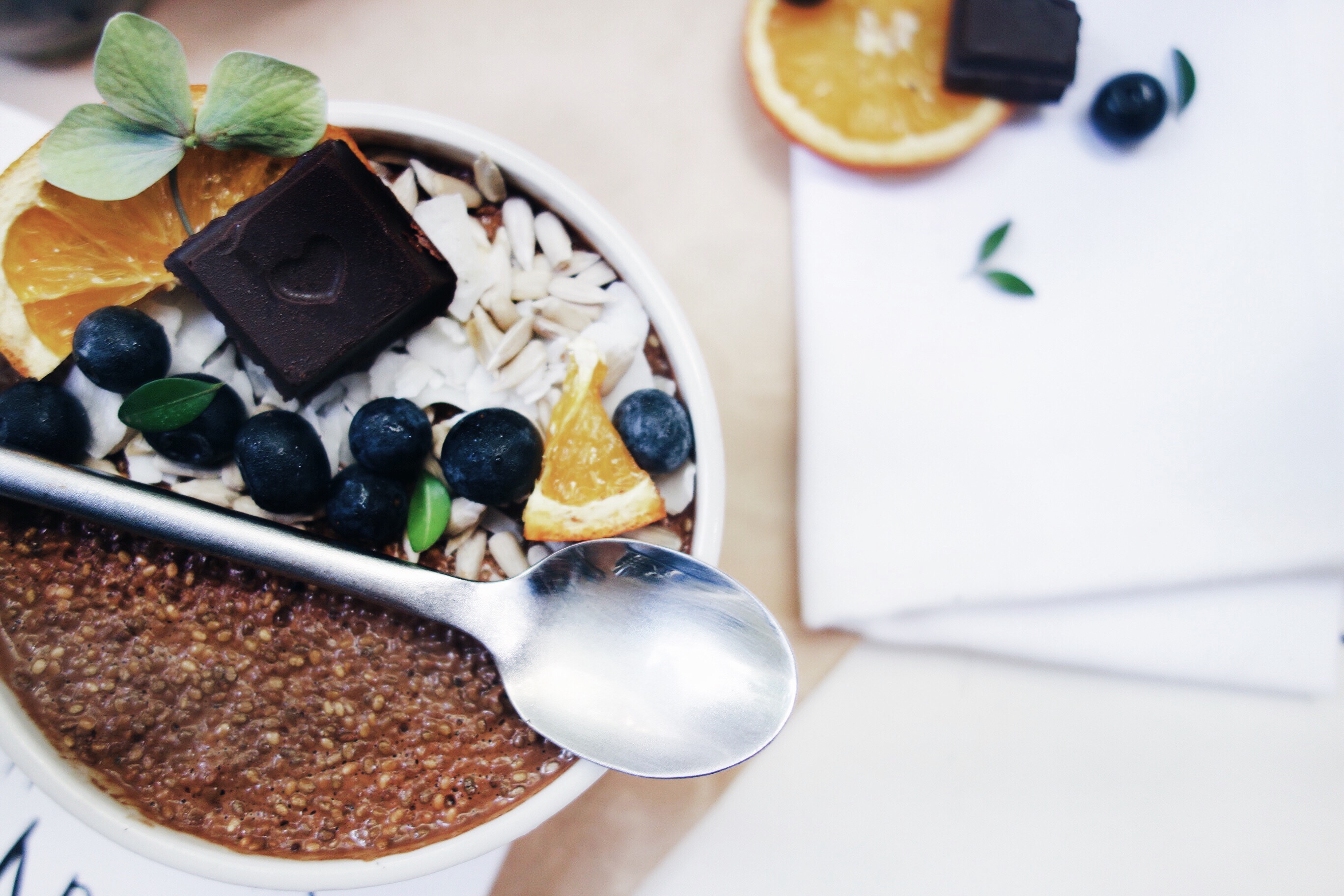 chocolate & orange chia seed pudding with kakadu plum powder
Kakadu Plum Powder is a powerful antioxidant and immune boosting superfood that has been used by Aboriginal people for centuries. Mixed here with omega-3 packed chia seeds and antioxidant rich cacao you have a nutrient dense breakfast or dessert perfect for pre-winter immune boosting.
Eat for:
breakfast, snack, dessert
Cuisine:
paleo, dairy free, refined sugar free, gluten free, fructose free, grain free, vegan, nut free, raw
INGREDIENTS:
Rind of one orange
Juice from one orange plus water - total liquid should be ¾ cup
1 tablespoon raw tahini
1 tablespoons raw cacao
1-2 tablespoons sweeter of choice e.g. maple syrup, agave, coconut necter, raw honey etc
Pinch Himalayan salt
1 teaspoon Kakadu Plum Powder
¼ tsp ground cinnamon (optional)
½ tsp vanilla paste (optional)
2 tablespoons chia seeds
INSTRUCTIONS:
Place everything except for chia seeds into a blender and mix until super smooth.
Add in chia seeds and quickly whisk making sure to evenly distribute for 1-2 mins - no on likes lumpy chia pud!
Place in jar or bowl and set overnight.
Serve with anything from berries and other fruit to extra nuts and seeds.