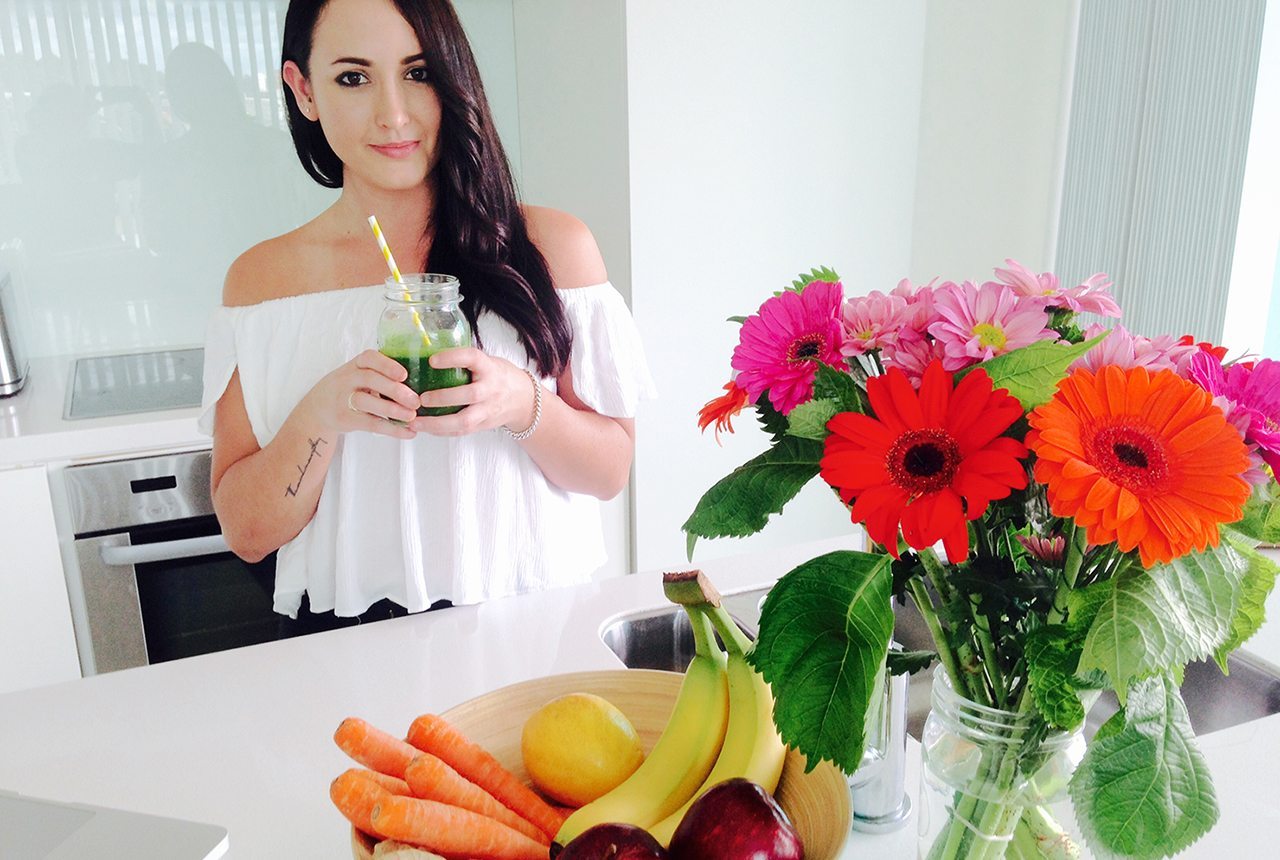 From loving fries and chocolate to now loving how to feed the body the nutrients it deserves, Emily is on a mission to help people become more aware of how the food we eat affects our bodies and ultimately our lifestyle. She's on an inspiring journey to show people that leading a healthy lifestyle can be simple, affordable and attainable, you've just got to start.
Name: Emily Jensen
Age: 26
Occupation: Nutritionist
Did you study and has that influenced your career?
I studied human nutrition and sport and exercise science at Massey University graduating with a Bachelor of Science in 2011. From a young age I was always very active, but I can't say I ate the healthiest. I was an extremely fussy eater and fries and chocolate were probably my staple – my mother will confirm this! As I got older, I definitely became much more aware of what I ate and interested in how it was affecting my body. It wasn't really until I did a school nutrition project however that I really thought about making a career about helping others.
What's been your career to date?
My first two jobs were based in a gym where I worked as a nutritionist, fitness instructor and membership consultant. From here I eventually moved into a sales manager role and progressed to club manager at another gym in Auckland's CBD.
Last year I was fortunate enough to head over to New York and work as a nutritionist and fitness instructor at weight loss camp for young women. This was truly an eye opening experience and I was able to work with some incredibly motivated and inspiring young ladies. For the last year or so I have also been working with Pure Health Delivered (PHD Cleanse) offering nutrition consultations post cleanse, and providing general nutrition advice when needed.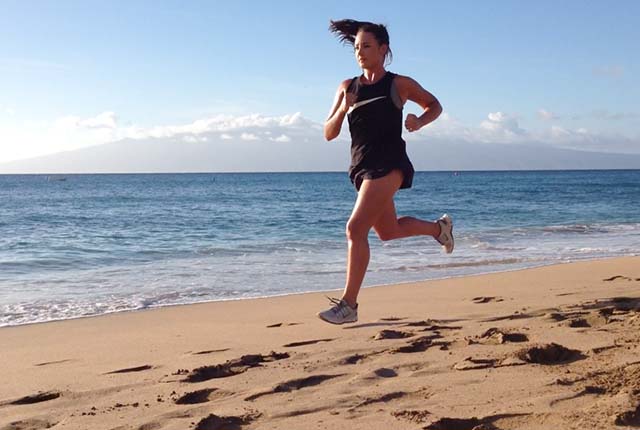 How was EJN born and what's it all about?
This business started out as a simple blog and Facebook page where I would share recipes and basic nutrition advice. Originally the business was named Mobile Nutrition as I was on the road travelling to people's homes, workplaces or offering online consultations via skype. As time went on however, I realised I wanted the name to be more personable and for fans of the page to be able to see the person behind Mobile Nutrition and relate to me. I guess that's where EJN really came to life. Since the beginning, my mission has always been to inspire, motivate and educate others to improve the quality and longevity of their lives. It's not all about only eating organic or paleo foods and shoting wheatgrass every day – that's just not realistic! For me it's just about encouraging others to live a healthier lifestyle in a way that is easy and maintainable.
What's it like running your own business and how do you market it?
It definitely keeps me occupied! I'd always wanted to run my own business, so it's quite surreal to look back and see how far I've come. I market the business mainly through social media. The majority of my clients contact me through Facebook, but I have had the odd client through Twitter.
What's the biggest struggle you continually see with people trying for a healthy lifestyle and how can you help?
The most common thing I see is people yoyo dieting or thinking if they cut out "carbs" they will immediately get results. They start out with all the right intentions, but usually by the end of the week they crash and burn. I also hear the words money and time quite a bit. I help my clients ease into a healthy lifestyle by looking at their current diet and situation. I make changes accordingly to suit them and their needs and this is planned out over a period of time in line with their goals. There's never a "one size fits all" plan when it comes to my clients. All plans are personalised to get the best results possible.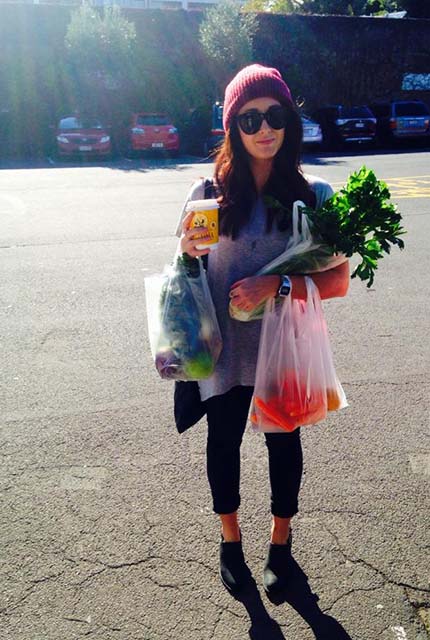 You're quite passionate about educating people about the products we use everyday and how they're often far from natural. What do we need to look out for?
The ones to watch out for are Parabens, Sodium Lauryl Sulphate and Phthalates. They are very common in most cleanses, shampoos and body lotions and are possible carcinogens. A few companies out there have now put out natural skincare ranges that are paraben free, She Lives Cruelty Free are a great online example of this. I also have a section on my website called "Is There Food on my Face" where I post natural DIY skincare recipes.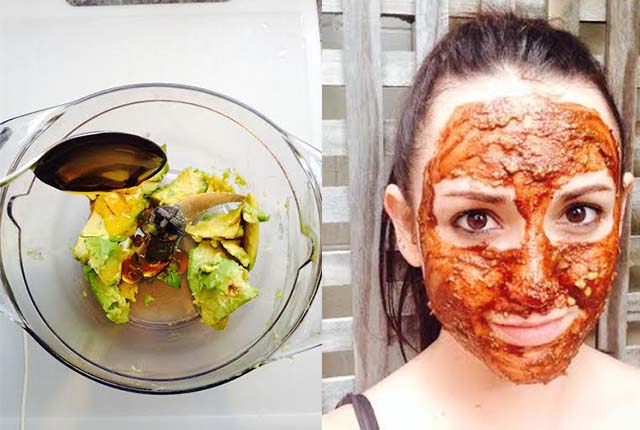 Where do you find inspiration to continually eat well, without it being boring?
I find a lot of inspiration from other health bloggers and websites. I also look to make healthier versions of old favourites such as nachos using kumara chips and spaghetti using spiralized zucchinis. I'm also really into baking as i'm a huge chocoholic, so I'm constantly making raw treats out of coconut oil and cacao and have been practicing baking paleo friendly muffins and cookies. I love food too much for it to be boring!
See Also
You believe sugar is like a drug, can you tell us more about the effects it has on the body?
Studies have shown that sugar acts on reward centers of the brain, functioning similarly to drugs such as cocaine and nicotine. In this day and age where sugar consumption is high – on average, we Kiwis consume about 54 kilograms of sugar per year – we are only hijacking the chemistry of our brain by reinforcing this reward, which can make it very hard to break the habit.
Simple sugar (for example chocolate, sweets or soda) causes blood glucose levels to rise quickly. This is where we get that "sugar high" feeling. This sugar however, needs to be moved out of the blood and into our cells for energy, so our friend insulin comes along and as a result our sugar levels drop rapidly leaving us with a "sugar crash" and craving more sugar. It's a vicious cycle! Ultimately, a diet high in sugar can lead to serious problems such as insulin resistance, diabetes, obesity and tooth decay.
What is your one piece of advice for someone wanting to change their lifestyle but hasn't made the change yet?
Take one step at a time. Slowly start to remove sugar and processed foods from your diet and introduce exercise into your life. Whatever you do, make sure it's enjoyable and maintainable so that you'll stick to your new routine. You don't have to bore yourself to health on the treadmill each day or live off a diet of broccoli. Try going to a fun dance or weight class with a friend, join a social sports team, or sign up for an event which you can train for. In terms of diet, reduce the amount of sugar and junk food over a period of time and substitute this with healthier options.
What's in store for you in 2015?
At the moment I am recruiting people to be a part of body image campaign that I want to kick off in the New Year. The project is about creating awareness of the fact that many young women, even as young as five, have poor body image and unrealistic and cosmetic ideals of what makes us beautiful. I will also be teaming up with a life coach next year to further help clients reach their health goals, which is very exciting. I can't give everything away, but 2015 should be a good year for EJN!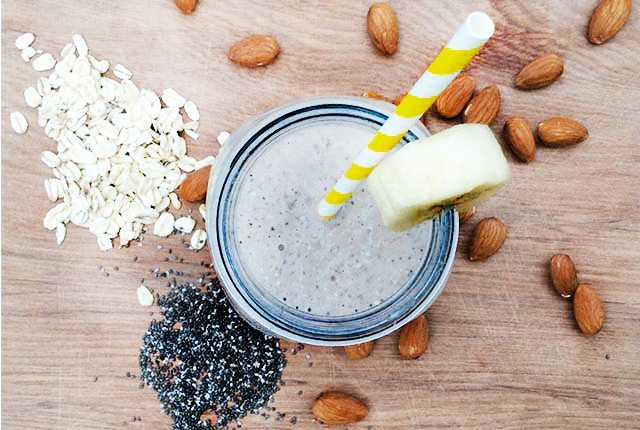 protein packed smoothie
This smoothie is ideal post workout, or for a healthy breakfast or snack. You can use any type of milk and substitute the almond butter for peanut if you prefer.
Eat for:
snack, drink, smoothie
Cuisine:
paleo, dairy free, refined sugar free, gluten free, fructose free, grain free, vegan
INGREDIENTS:
300ml almond milk
1 frozen banana
2 Tbsp oats
1 Tbsp almond butter
1 tsp chia seeds
1 scoop protein powder (I use chocolate Clean Lean Protein)
INSTRUCTIONS:
Place everything in a blender and blend until smooth.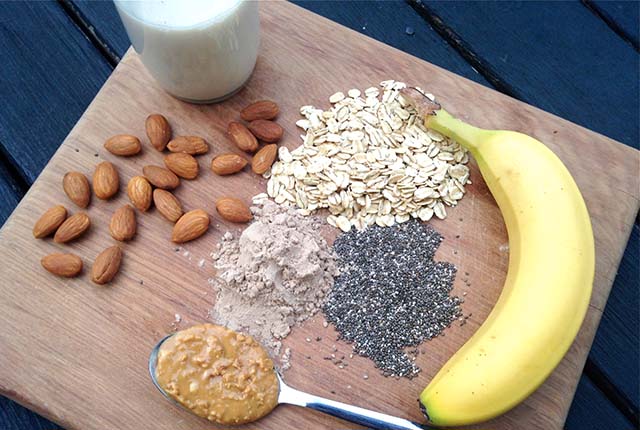 Jaheb Barnett
JAHEB LIVES IN AUCKLAND, NEW ZEALAND AND SPENDS HIS WEEKDAYS WORKING IN THE ADVERTISING INDUSTRY. IN HIS SPARE TIME HE'S OFTEN OUT SURFING THE COASTLINES, PLAYING TENNIS AND HITTING THE NIGHT LIFE WITH MATES. HE 'S ON A MISSION TO HELP GUYS FEEL CONFIDENT IN WHO THEY ARE BY SHARING SOME THOUGHTS ABOUT MAN RELATED STUFF, FROM MEN'S STYLE, TO FITNESS AND HEALTH. YOU CAN DROP HIM A LINE AT JAHEB@THEUNIMPOSSIBLES.COM FOLLOW HIM ON INSTAGRAM _JAHEB