cold brew espresso & orange chia seed panna cotta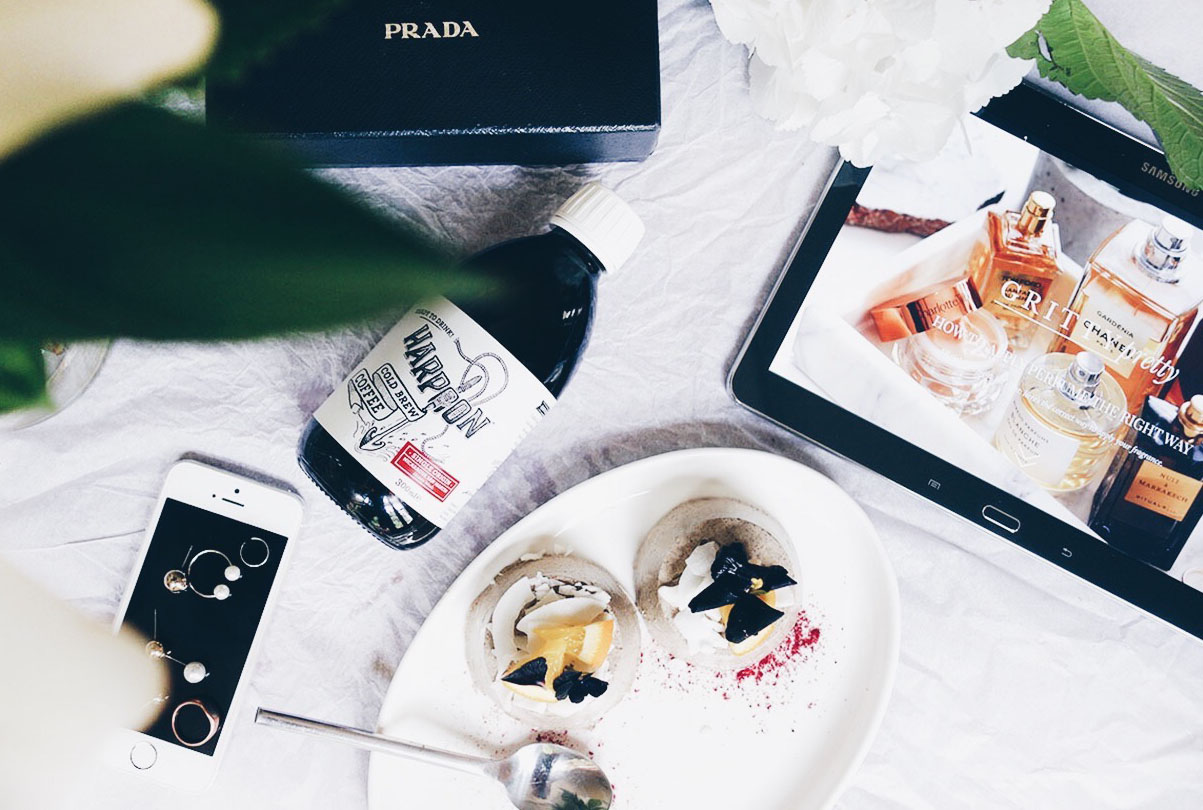 ½ cup of almond milk
1 cup Harpoon cold brew coffee (If unavailable use cold espresso. Water can also be substituted if you want to omit coffee)
6 tablespoons of Ceres Organics' chia seeds
2 tablespoon Ceres Organics' Raw Cold Pressed Virgin Coconut Oil
2 tablespoon Ceres Organics' Brown Rice Malt Syrup
1 teaspoon vanilla paste
Pinch salt
Secret Garden Edible flowers (pretty but optional)
Fresh As Ground plum powder (or other dehydrated fruit/powder)
Orange wedges and / or orange peel
Ground chia seeds until ultra fine – the finer the chia seeds the smoother your panna cotta will be.
Add other ingredients and blend until super smooth.
Place in your favourite mould – I used silicon muffin trays which got me 6 puddings.
Place in freezer for 1-2 hours or until set.
To serve, take required amount of panna cottas out of mould and place on final serving device e.g plate or bowl and place in fridge to defrost. These are hard to move once they are defrosted so place it how you want it to be presented approx. 2 hours before serving time. If you are going to leave it in the fridge for a while, cover to prevent oxidation but with something like a dome that won't touch the side of the dessert e.g cling wrap will stick and leave marks.
Decorate with flowers, plum powder and orange.
Recipe by
The Unimpossibles
at https://www.theunimpossibles.com/cold-brew-espresso-and-orange-chia-seed-panna-cotta-gf-df-v-r/