simple healthy dutch carrots with garlic butter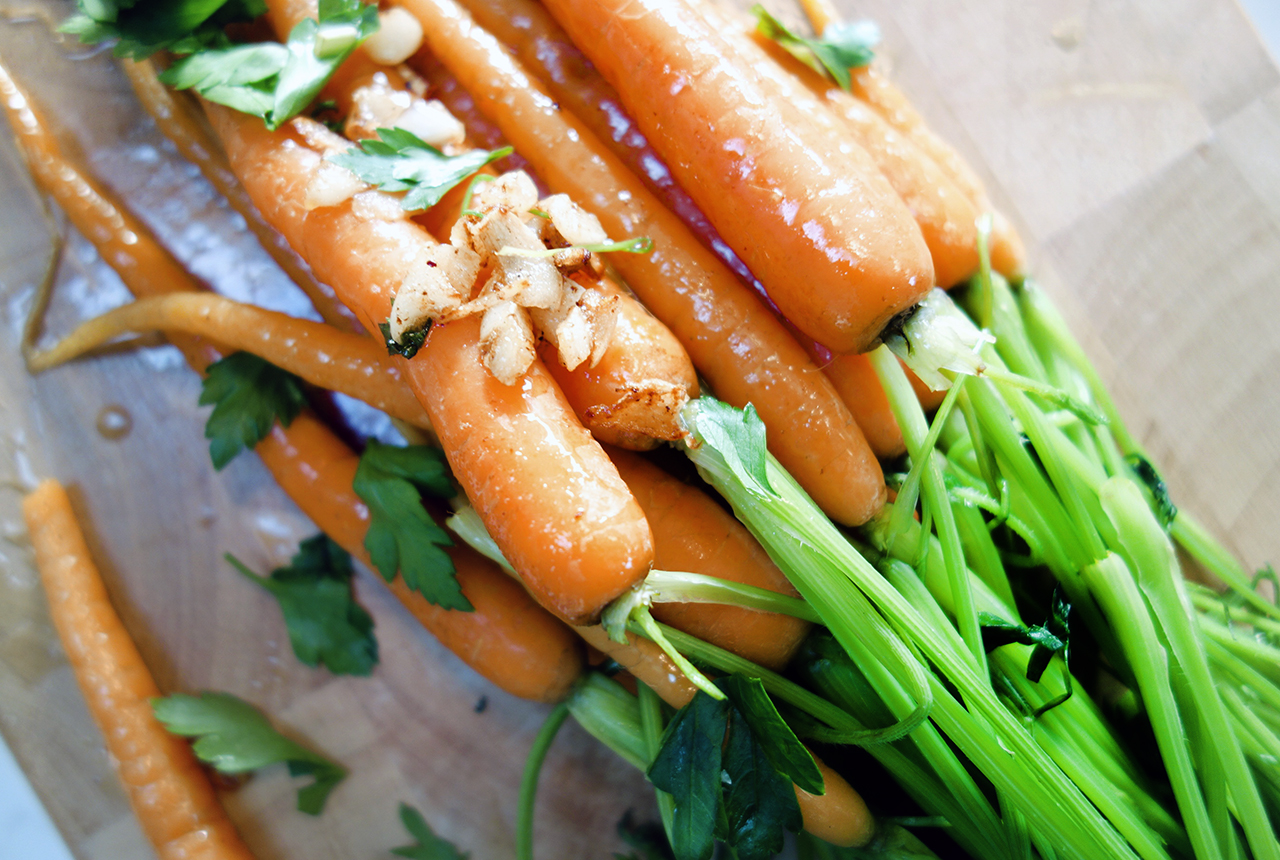 Eat for:
dinner, lunch, side
I bunch dutch carrots, washed – leave stalks on if you like for presentation
2 tablespoons olive oil
1 tablespoon vegan butter or extra olive oil
1-2 cloves garlic
Handful of parsley, roughly chopped
Sea salt to taste
Bring a pot of water to the boil and place the carrots in the water without covering the stalks. Let simmer for 3 minutes – do not overcook as no one likes veges with the flop!
In a heavy cast iron pan or skillet melt the butter and oil.
Add the garlic and gently fry until fragrant – do not let burn.
Add the carrots and toss to cover.
Plate up the carrots then sprinkle with parsley and the sea salt.
Recipe by
The Unimpossibles
at https://www.theunimpossibles.com/simple-healthy-dutch-carrots-with-garlic-butter/