gluten free dark chocolate hot cross donuts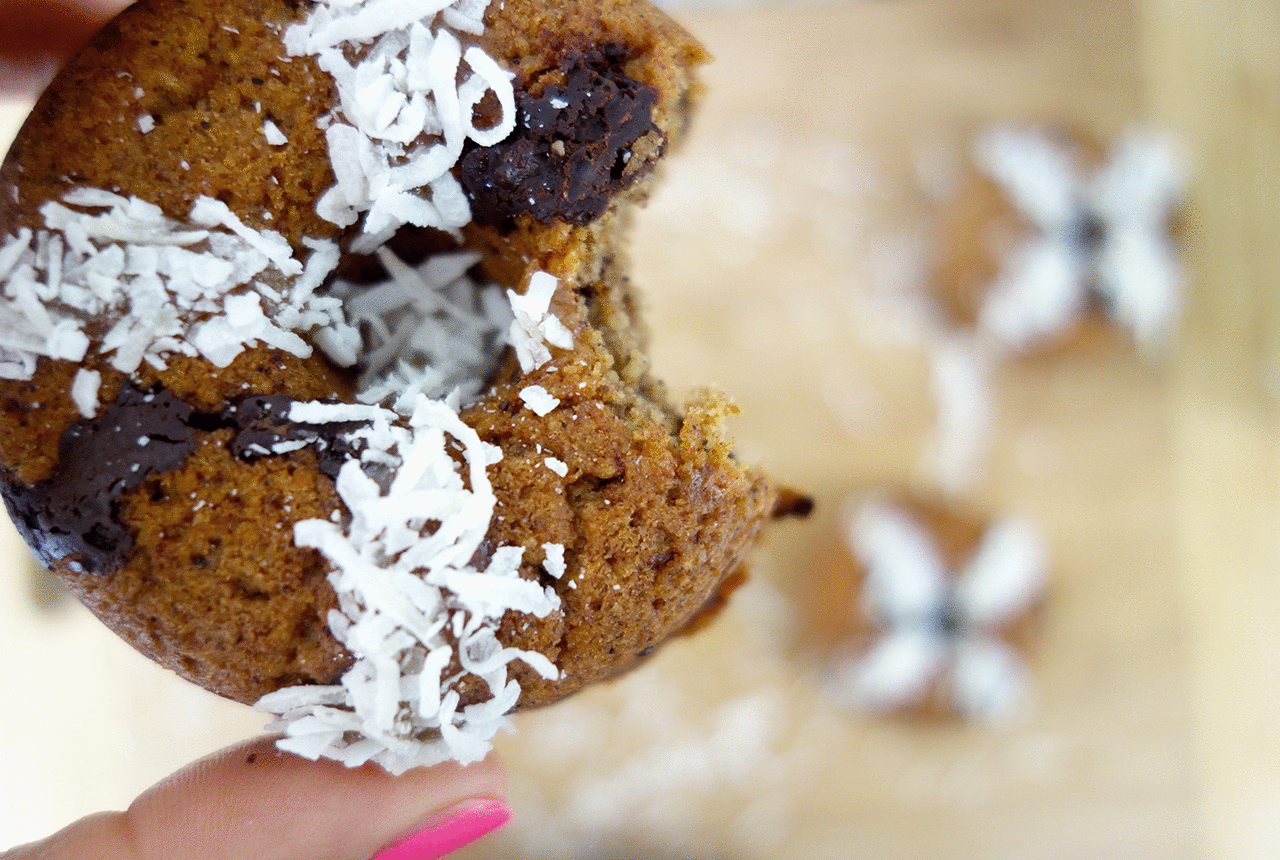 1½ cups almond meal
1½ cup coconut flour or ground coconut
2 teaspoons baking powder
2 teaspoons ground cinnamon
½ teaspoon cardamon
½ teaspoon ground nutmeg
½ teaspoon ground ginger
¼ teaspoon ground cloves
1 teaspoon vanilla paste
2 eggs, lightly beaten
¼ cup raw cold pressed coconut oil, melted
2 tablespoons maple syrup
1 teaspoon finely grated orange zest
50g 75% dark chocolate, chopped into small chunks
Maple syrup
Desiccated coconut
Place the first 8 into a large bowl and mix well.
Mix wet ingredients in a separate bowl.Pour the wet ingredients into the first bowl and gently mix until just combined. Over mixing will result in a dry hot cross donuts!
Gentle fold through chocolate and orange zest.
Spoon mixture into a non-stick donut tray – the mixture won't rise much at all and once cooked it will basically look the same as when you put it in so fill it to the top. Press in firmly with a jar lid.
Bake at 150° (350F) for 20-25 minutes – do not overcook as it will be very dry.
Cool in the pan before removing.
To Decorate: with the maple syrup, make a thick cross on the top of the donut.
Sprinkle over coconut and press in to make it stick. Neaten it up to make a solid cross.
Recipe by
The Unimpossibles
at https://www.theunimpossibles.com/gluten-free-dark-chocolate-hot-cross-donuts/