chilli garlic coconut mussels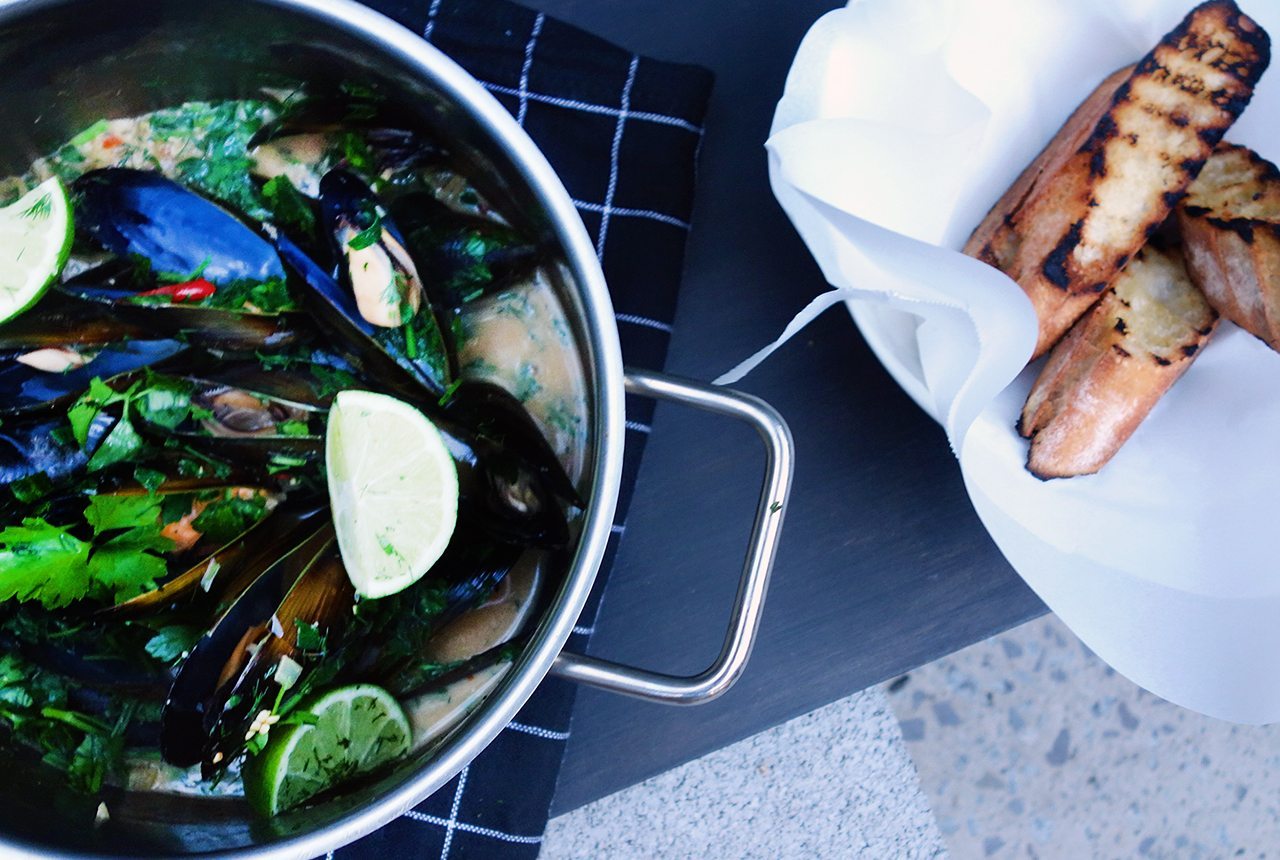 Serves:
2 hungry non zombies
1 onion, finely diced
1 tablespoon olive oil
2 garlic cloves, crushed
1 heaped tablespoon brown rice miso paste (or other miso paste if you can't find)
1 cup water
165ml coconut milk
1 teaspoon chilli flakes
1 teaspoon maple syrup
500 grams mussels, cleaned with beards removed (I got mine from Prahran Market, beautiful and sustainably farmed!)
Large handful flat-leaf parsley, stalks left on, finely chopped
Large handful dill, finely chopped, stalks left on, finely chopped
1 lime, quartered
1 birdseye chilli, thinly sliced
In a large pot, saute onions in the olive oil for about 7 minutes or until soft and translucent. Keep it low and slow here – do not brown.
Add garlic, chilli flakes, miso paste and water and bring to the boil. Stir until miso paste has dissolved.
Add in to the coconut milk and maple syrup and simmer for 1-2 minutes.
Add in the mussels, cover with a lid, then simmer 3-4 minutes or until the mussels open.
Discard any unopened mussels, squeeze over half the lime and stir through the herbs.
Top with remaining lime and sliced chilli.
Serve with Chargrilled Bread Massaged in Olive Oil and Garlic – recipe below!
Recipe by
The Unimpossibles
at https://www.theunimpossibles.com/chill-garlic-coconut-mussels/