it's party time: raw-ish beetroot hummus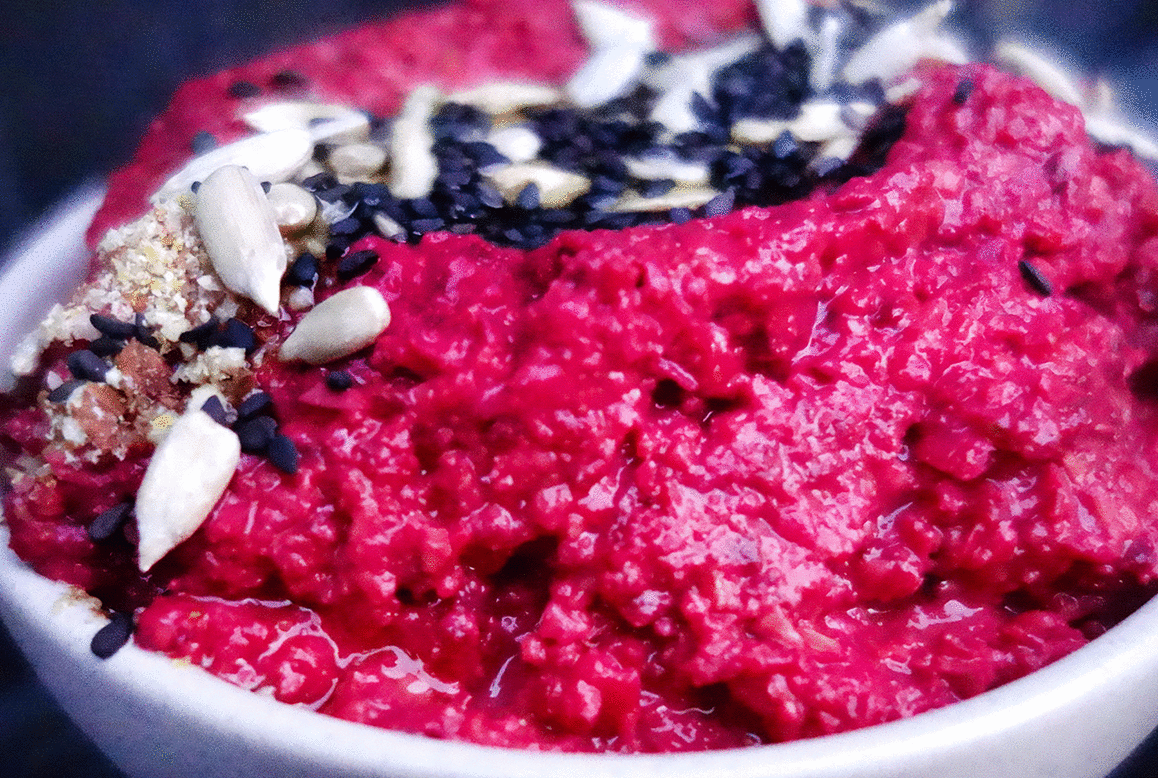 1 can chickpeas, drained and rinsed (or make your own!)
2 fresh beetroot, peeled and finely grated
1 clove garlic, finely crushed
2½ teaspoons cumin
1 tablespoon tahini paste
1 lemon, juiced
½ cup extra virgin olive oil
Himalayan salt to taste
Additional toppings: LSA (omit if allergic to nuts)
Seeds e.g sungflower, sesame
Olive oil
Lava salt or large rock salt
Place chickpeas and beetroot in a food processor and pulse until the chickpeas and beetroot are well ground and fully incorporated.
Add the garlic, cumin, tahini and lemon juice and pulse until blended.
With the motor running, slowly pour in the olive oil and process until it is well incorporated. I like to leave it quite chunky, but you can make as smooth as you like! As the beetroot is raw, it won't go completely mushy.
Season with salt.
Place into a pretty bowl and make a small dent in the middle of the hummus, lug some olive oil over it and sprinkle over the LSA, seeds and salt. Additionally, dukka is delicious with this!
Serving suggestions: Use as a topping with grilled chicken or on top of a raw salad. This is great at a party as a dip for cut-up raw vegetables, such as carrots, celery or whole beans as pictured here!
Recipe by
The Unimpossibles
at https://www.theunimpossibles.com/its-party-time-rawish-beetroot-hummus/