It is no secret that I have a sweet tooth. If I try to be 'good' my cravings get the better of me and I cave. This can obviously be good or bad depending what I have on hand to nom on. The last few weeks or so my favourite evening sweet treat has been this super food cacao, blueberry, banana and Dr Libby Bio Blends smoothie!
I've been having a great time going to Urban Yoga in Surry Hills for the last few months and I don't want any efforts to be undone so this has really been a savour for me! Also, adding Bio Blends into my smoothies is a great way to make sure i take it to maximise its benefits.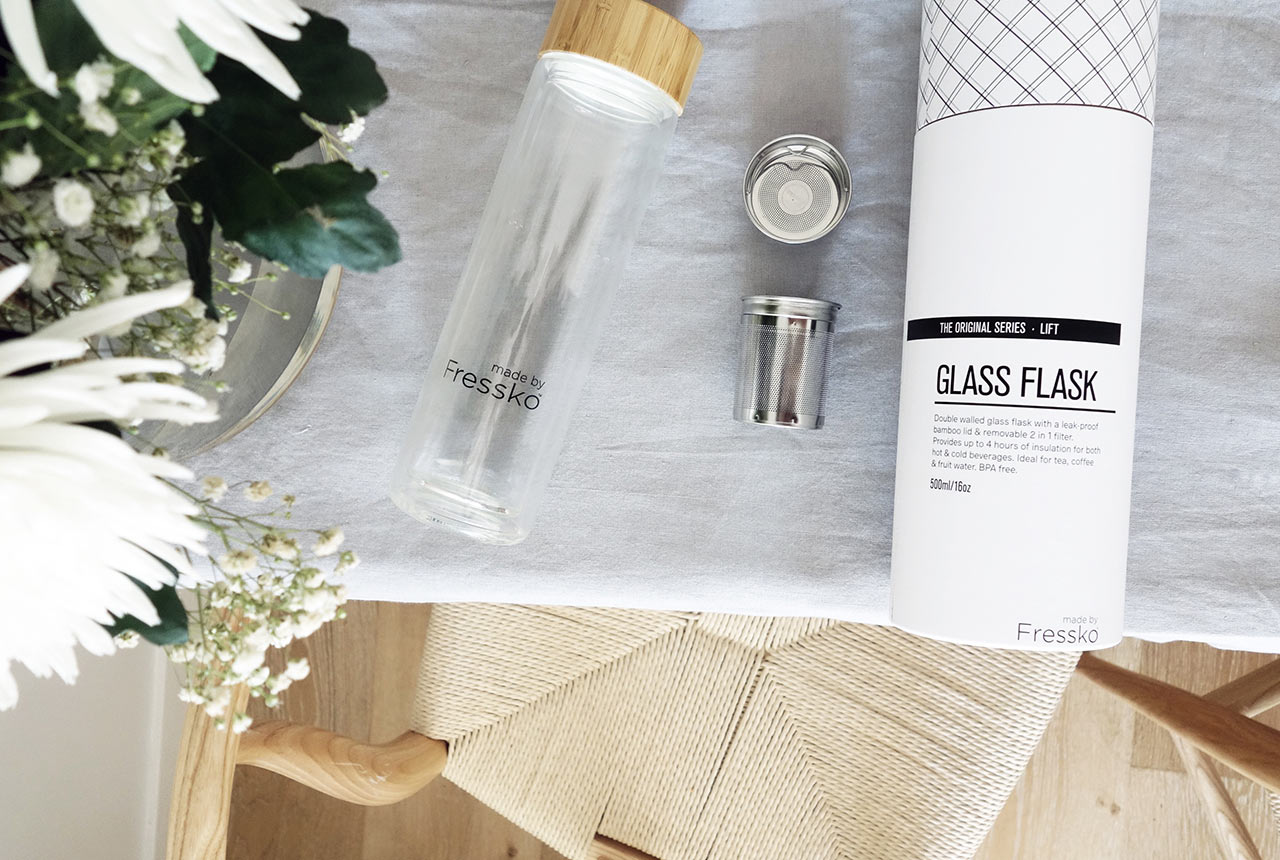 In other news, the last couple of months I have been looking for the prettiest smoothie bottle so I can take smoothies to work again – imagine my surprise when the lovely people from Made by Fressko reached out to collaborate? Thank you universe!
When I received my new Lift Glass Water Bottle I was so impressed. It is a really clever flexible system which pleases my inner design nerd. First of all it is double insulated so drinks stay hot or cold without burning / freezing your hand. Then the 2 in 1 infuser allows you to brew things like fresh leaf tea or Bali coffee without "floaties'. If you want something larger like fruit infusing your drink, simply unscrew the lower half of the filter and you have a stopper that stops the awkward fruit back splash. Genius!
[line]
As a gift to my lovely viewer here is a special 15% off your next
Made By Fressko purchase!
Available at www.madebyfressko.com
Code: unimpossible15
AUS only, expires June 30 2017
[line]
CHOCOLATE LOVERS CLEAN EATING RELIEF SUPER SMOOTHIE
A luxurious and nutritionally dense cacao smoothie designed to ease chocolate cravings. The superfood ingredients offer digestive support, key antioxidants and all round noms.
Cuisine:
clean eating, smoothie
INGREDIENTS:
1 banana, frozen and cut into chunks
½ cup blueberries
1 tablespoon cacao
1½ cups of water (more or less depending how thick you like it!)
1 teaspoon Bio Blends (optional)
INSTRUCTIONS:
Place all ingredients into a blender.
Blender until super smooth!
See Also