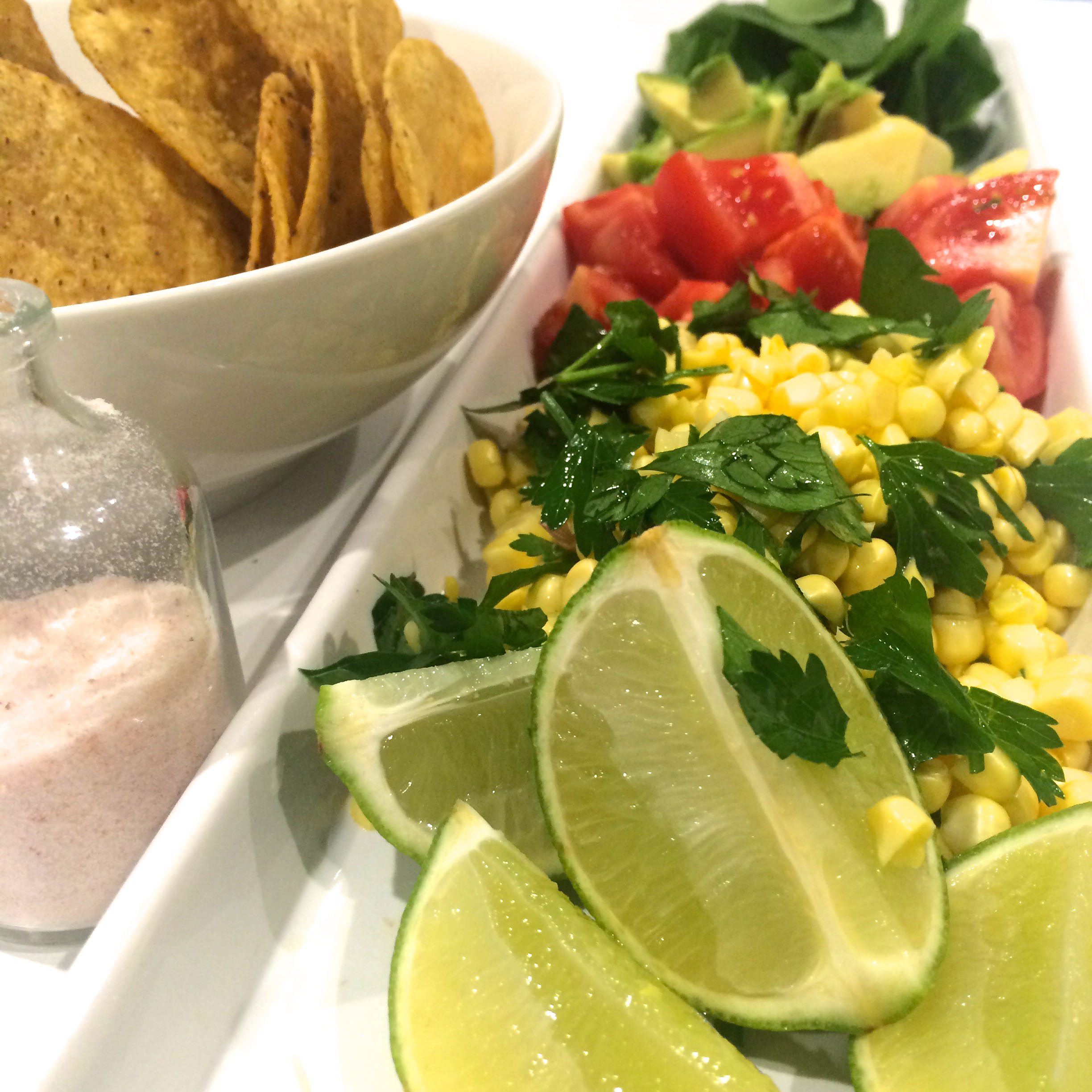 Tomato soup seems to produce scrunched up faces whenever I bring it up. I don't know why as it is one of my favourite soups to make during the week, as it is so fast and healthy. If you're a hater, I challenge you to hear me out.   The best thing about this soup is that all the assembling happens at the table. If you're like me, when you eat out the thing you lo ve the most is the sides. My worst nightmare would be eating at a fancy restaurant and only being aloud one giant main without being able to try anything else! My partner calls it FOMOF – fear-of-missing-out-(on)-food. Unlike normal soup, there is a whole lot going on in here, which will make you very very happy! Flavours coming in from left and right – with the heat of the chilli, against the sweet coolness of the corn, balanced against the chipotle and then something magical is happening with the lime and parsley.
Honestly… If you have previously disliked tomato soup… Please give it one more chance? For me?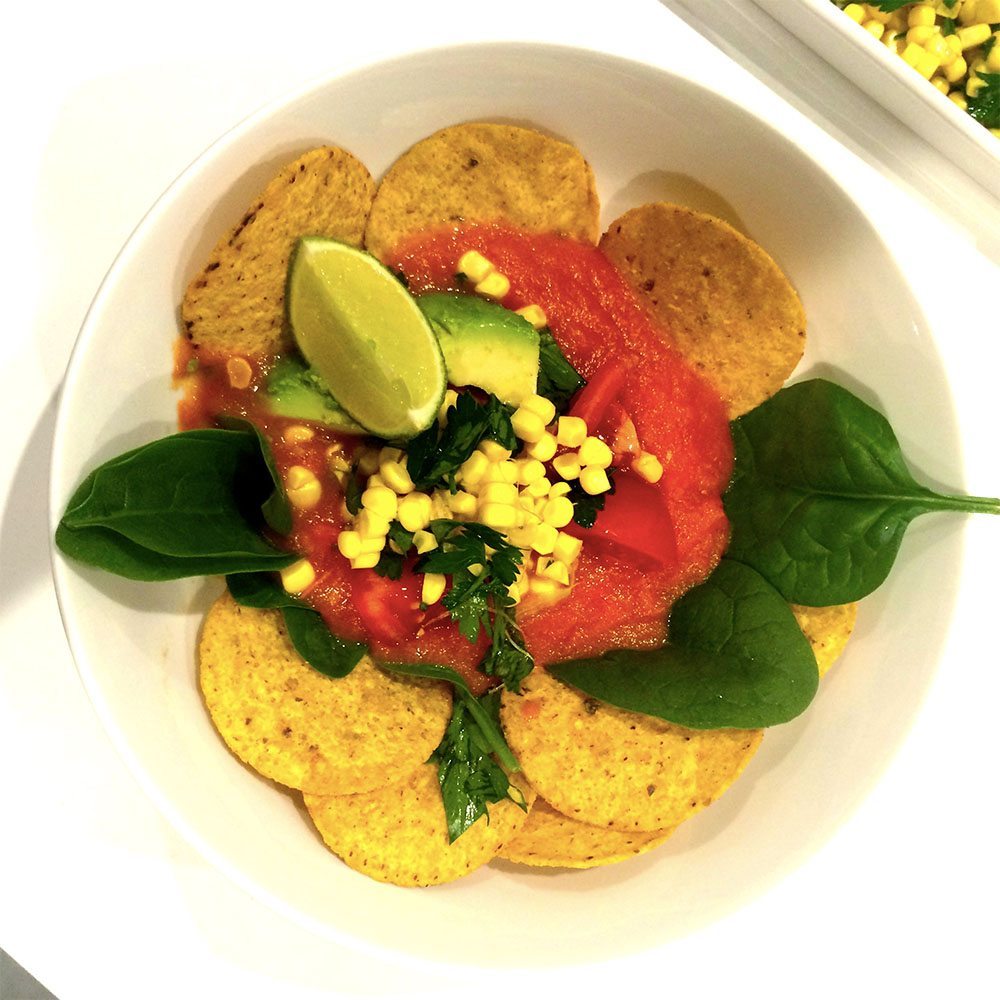 build me up tomato soup
Serves… Honesty? Probably only 2!
Cooking time: 25 minutes
Ingredients:
For the soup:
Olive oil
2 cloves garlic, roughly chopped
11 roma tomatoes, quartered
1 red capsicum, deseeded and chopped into chunks
1 tablespoon maple syrup
1⁄2 tablespoon balsamic vinegar
1/2 teaspoon chipotle powder (or hot smoked paprika)
Salt and pepper
For the sides:
1 corn, kernels cut off cob
Handful of parsley, roughly chopped
1 ripe tomato, cut into large chunks (or cherry tomatoes halved)
]1/2 avocado, cut into chunks
1 lime, quartered
Couple of handfuls of baby spinach or rocket, washed and dried
Couple of handfuls of gluten free, organic, lightly salted corn chips
See Also
Directions:
First make the soup. Add a generous amount of olive oil in to a pot and heat. Stir in the next 6 ingredients, and then season well with salt and pepper. Gently cook without browning for 10–13 minutes, stirring occasionally, and tasting to check seasoning. Add more seasoning if required.
While the soup is cooking make the sides. Toss corn and parsley into a bowl and season to taste with salt.
Lay out the corn onto a platter alongside the tomato, avo, spinach, lime and corn chips keeping everything separate.
Once the soup if done, if you have time, leave to cool – but I'm always too hungry to wait this long (your blender will tell you if it doesn't like it hot!), otherwise Transfer the soup to a high speed blender and process until creamy.
Poor soup into a large serving bowl. Put everything on the table and let everyone build their own bowl! The corn chips and spinach are best under the soup with the other sides piled on, but seriously, there is no wrong way to do this :P.