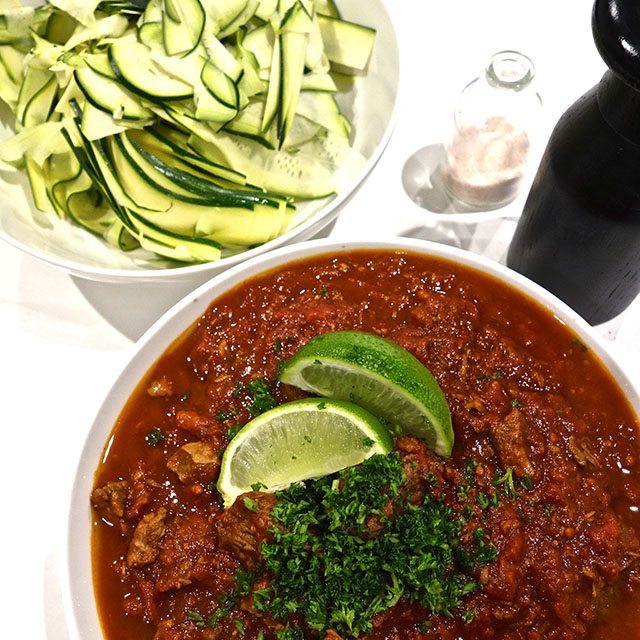 This slow braised beef in tomato is so easy and delicious, that if you serve it to guests at a dinner party, they will think you tried much harder than you actually did. You might think it is so easy that you feel guilty for not putting in more effort. I hope you can get over that, as just because you can count the ingredients on both hands, doesn't mean it can't hold it's own at the dinner table.
On a Sunday I'm generally so busy with life that I don't want to spend much time fussing with dinner, so this is the ideal thing to make if I am fortunate to have friends over for dinner.
Most people know from tomato sauce advertising, that tomatoes get their colouring from lycopene, a powerful antioxidant. Oxygen atoms like to be in pairs. Single oxygen atoms are like lonely people at a party who drink to much and tear up the place. Like antioxidants, once a friend comes along to chat to them, they become stable and the mess can start to be cleaned up. In the body, an excess of single oxygen atoms can cause inflammation. Plants are like Tinder for the body. The more plants you eat, the more antioxidants you consume, the more chance you have to fight inflammation, AKA lonely oxygen atoms.
If you serve this on zoodles rather than regular pasta, you're helping your body out that little bit more!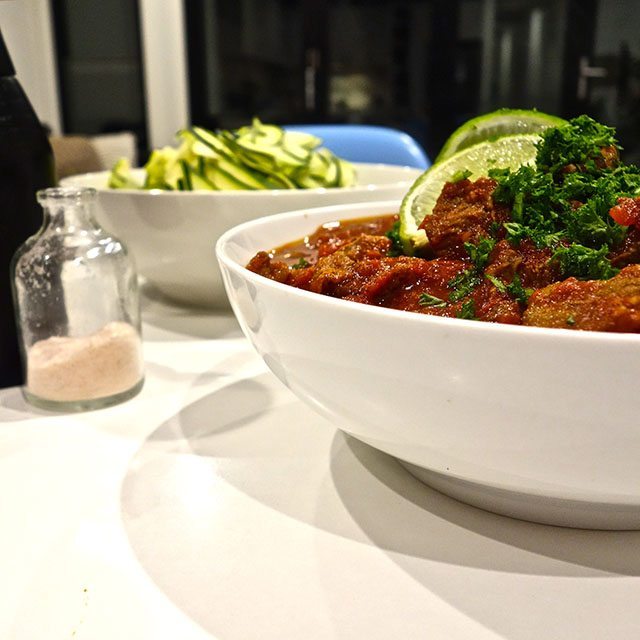 Slow Braised Beef in Tomato
Ingredients:
500 gram cross cut blade beef or other slow cook variety, cut into 2cm cubes
Garlic, crushed
Pinch Himalayan salt
Pinch cracked pepper
1 teaspoon chipotle or paprika (optional)
1 tablespoon olive oil, ghee or your choice
800 gram canned tomatoes, chopped
2 tablespoons of tomato paste
Zoodles to serve
Zoodles, cut in wide ribbons
Lime, cut in wedges
Parsley, chopped
Directions:
Combine beef, garlic, chipotle, salt and pepper in a bowl and mix to combine.
In a large pot, heat the oil and add the meat. Sear until lightly brown all over but not cooked through.
Add the tomato along with a tin or two of water
Bring to the boil, then simmer until the meat is tender. I leave this for 1-2 hours, stirring occasionally. Otherwise, it will take about 15 minutes in a pressure cooker. If it starts to get too dry before the meat is tender, add more water.
5Check the seasoning and adjust if needed.
Add the tomato paste.
Serve on top of a generous serving of zoodles, top with parsley, squeeze over lime and enjoy!