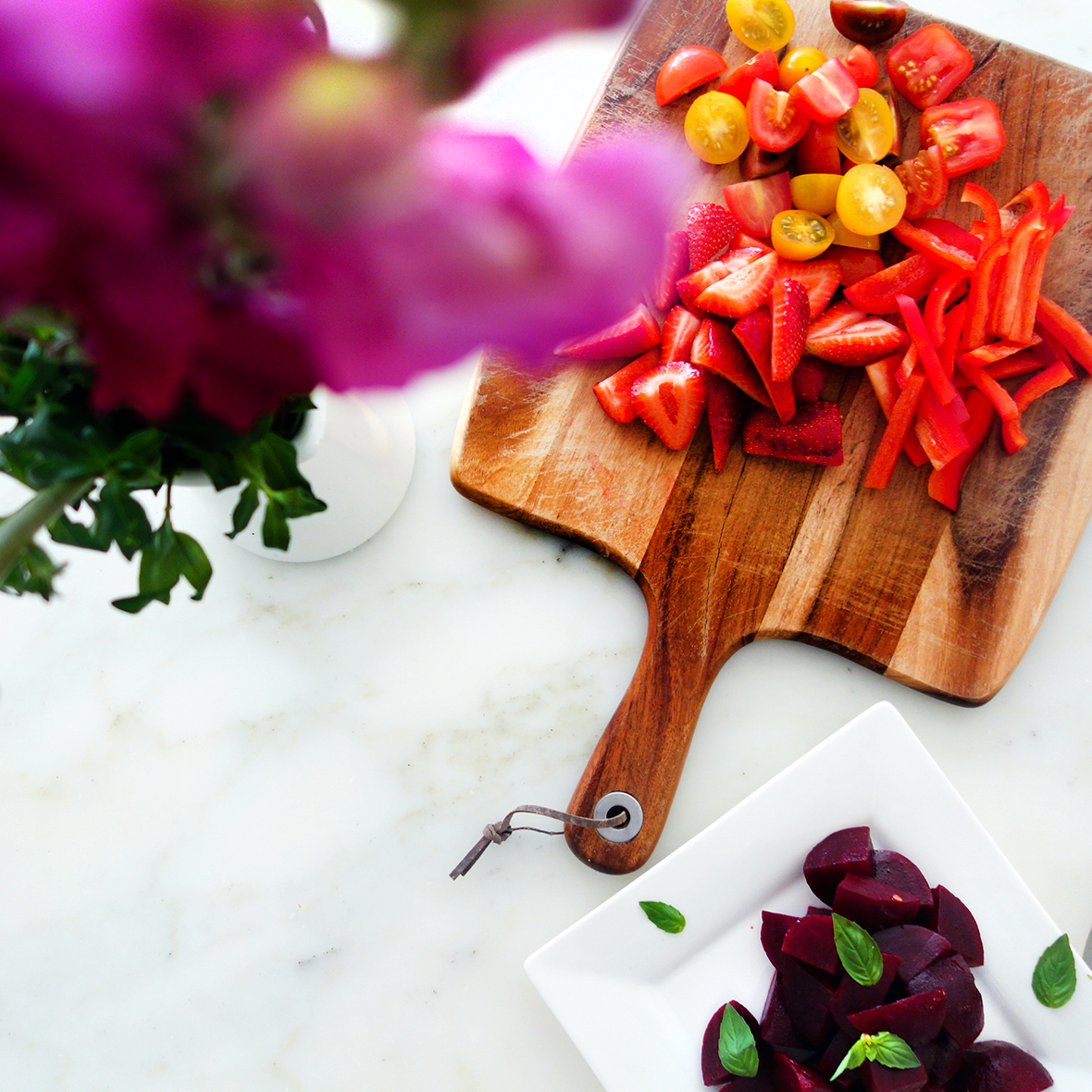 I am a huge fan of the path of least resistance. There is something to be said for when it is just easy… you know it is right because, damn, otherwise life would put up some resistance. Am I right?
Anyways, this is how I feel towards this salad. It just came into my life by chance and seemed so simple but so delicious and healthy that there was no way it wasn't coming onto the blog.
Now, it is a bit unorthodox. Strawberries are not usually friends with the already well established gang of cherry tomato, capsicum, beetroot and basil. But like every good friendship set, this one has been changed forever for the good when this fresh set of eyes graced their clique. And it works. It really works. An otherwise plain boring salad is now dynamic and interesting. Curious yet well known flavours.
This salad is great on it's own for a light meal, as a side, or add feta or a protein such as grilled chicken if you need.
See Also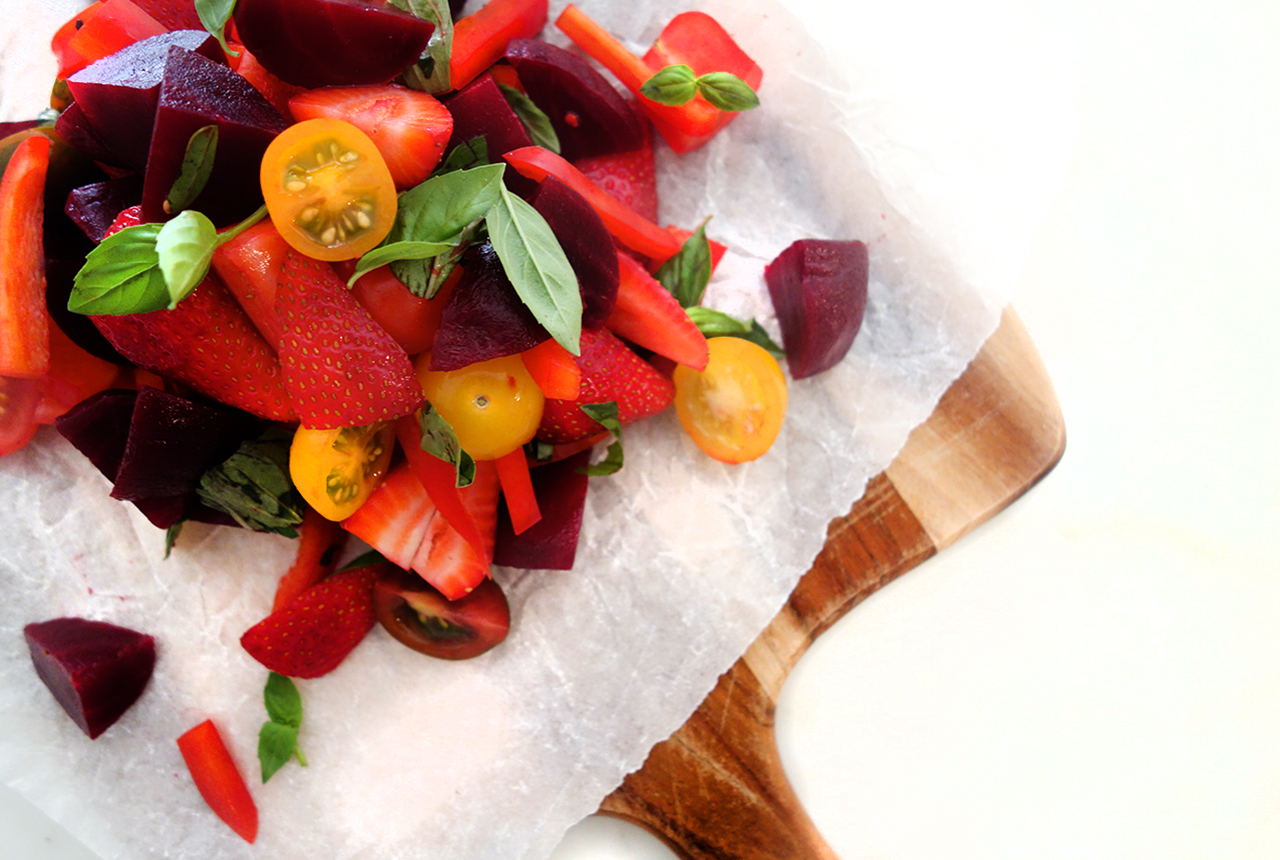 5 ingredient / 5 minute raw salad
A super quick healthy and delicious salad that will make you smile ear to ear!
Cuisine:
vegan, paleo, gluten free, dairy free, fructose free, refined sugar free, nut free
INGREDIENTS:
150 grams cherry tomatoes or your choice of small tomatoes cut into roughly 1 cm cubes – it is nice to get a few varieties
¼ red capsicum, diced into 1cm cubes
150 grams strawberries, tops cut off and quartered
250 grams baby beetroot (well ok this is not raw!)
Handful of basil, roughly torn
INSTRUCTIONS:
Mix everything into a bowl.
Leave in the fridge overnight for best results.